Whenever I want to go out of the country to travel, I always wish I know where the best WiFi hotspots are so I can continue working. WiFi Map has allowed me to do exactly that. If you're wondering what the app is all about, I'm here to tell you more about it.
WiFi Map is a mobile app that lets me find all the WiFi hotspots in my area including the passwords and directions toward the location. All of this is possible since the app is crowdsourced. All information is updated so I won't be left hanging when I get there.
Join me as we learn more about the app and what it's all about with the article below.
Find WiFi Hotspots All over the World
Use Maps and Find the Nearest Hotspots around You
Share on Social Media
Learn More About the Place You're In
A Secure VPN
How to Use the App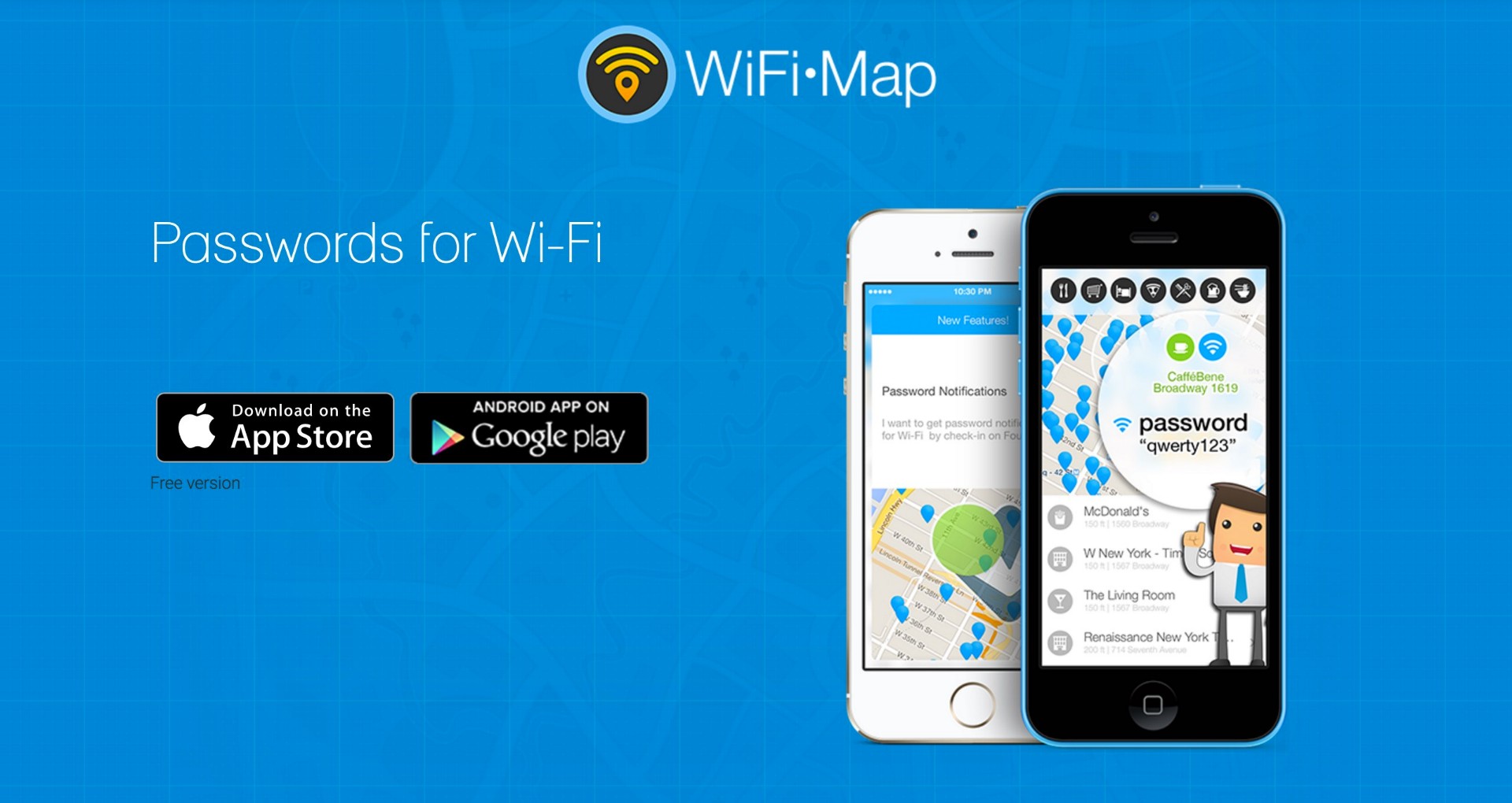 Find WiFi Hotspots All over the World
There have been many times when I wanted to go to a coffee shop as a digital nomad only to find out that the area is full and there's no way I'm getting a fast and stable Internet connection.
I'm always trying to search for a place to connect to the WiFi but most of the time, they require a password. This is when I realized that WiFi Map is a very useful app to have.
The app helps me find Internet access in my area and even all over the world if I'm traveling in different countries.
There are millions of WiFi hotspots all over the world and with WiFi Map, I can easily find the nearest, the best, and the most stable WiFi connection for my work all thanks to the community that helped build this app.
A Great Community of Users
Speaking of community, WiFi Map is built around a strong community of users that provide genuine WiFi passwords to areas they recommend for the best connection. Most of the users are very generous in leaving out different passwords to try so I can access the connection.
These users also provide directions on how to get to the area and tips on what to do when I get there. All of the information is constantly updated whenever there are password changes or if the store is closed or not.
What's more, I can also contribute to this amazing community of users by adding my own experience and helping update the password if there were changes made. WiFi Map continues to amaze me with the integrity of its users. With help from the community, I have ben able to access a variety of free Internet sources.
Use Maps and Find the Nearest Hotspots around You
I've learned how to find the best WiFi hotspot using the app and I now find it very easy. There are no complicated tasks involved such as navigating through a complex interface just to find the button to search for a nearby hotspot.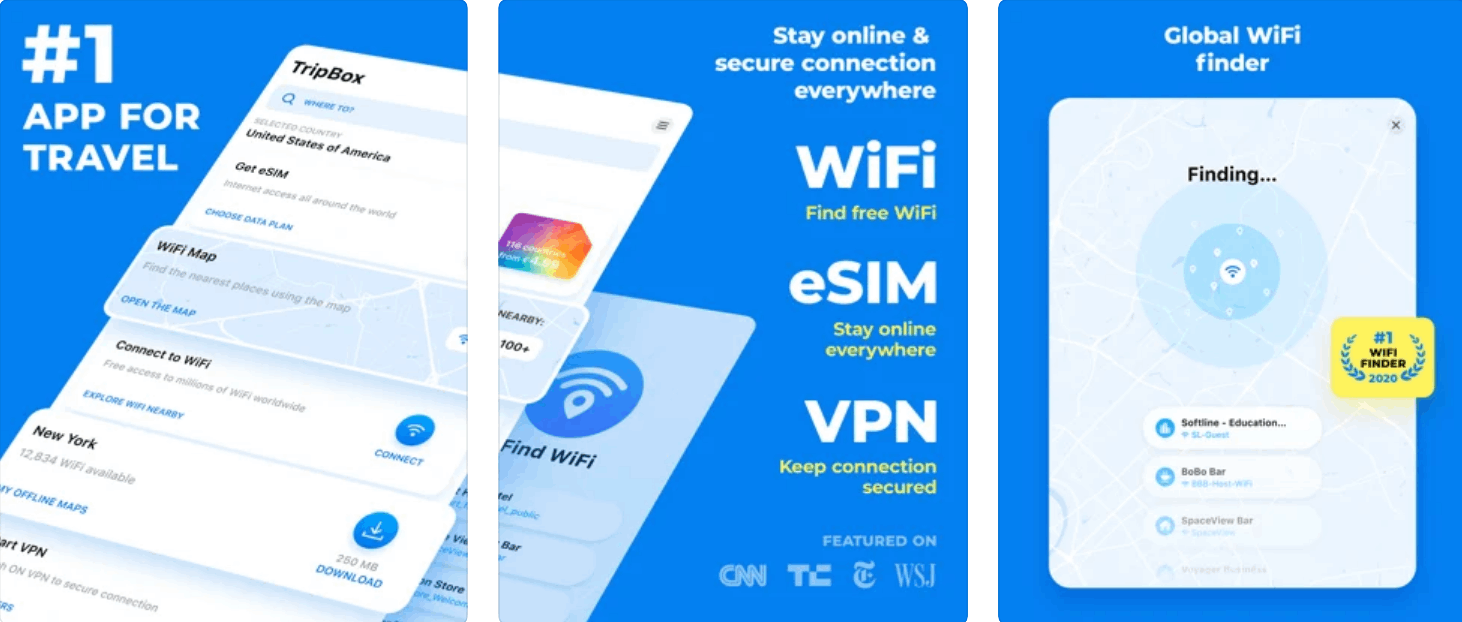 The app's interface is simple enough to understand that I can immediately use it whenever I need it. The app uses maps that help me navigate towards legitimate hotspots.
If you know how to follow directions, there's no problem with using the app.
With the help of the Smart Search feature, the app also provides details on how to get there with the best possible route. Again, this is all thanks to the contribution of its millions of users.
Contribute Information and Help Others
I'm always thankful when someone gives me the right direction towards a place that I want to visit when I'm traveling.
This is why I'm also grateful to know that many of the contributors in the app provide legit information. I can add certain locations that I know have the best WiFi connections on the app.
I can simply add WiFi hotspots on the map and input all the information needed including the most recently used password and directions to the area.
Share on Social Media
When I'm in an unfamiliar place, I often ask for help from locals. However, sometimes, it can be very difficult to communicate with them especially if I'm in a foreign-speaking country.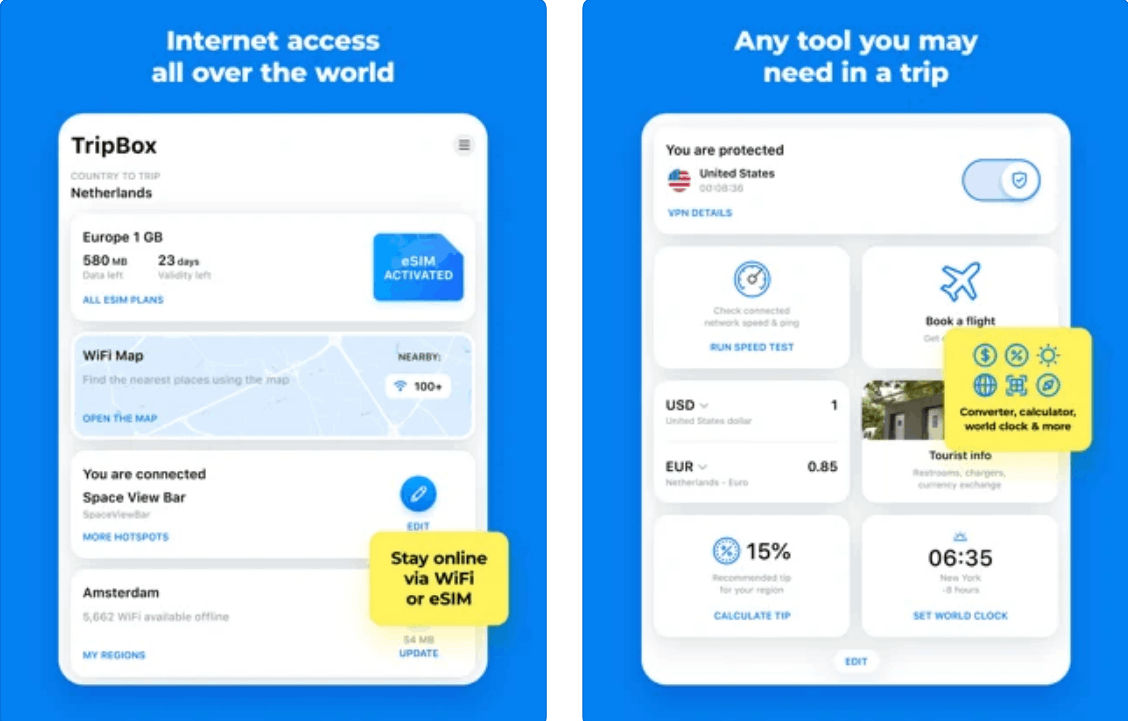 This is why I always look at social media for help especially when it comes to searching for good WiFi hotspots.
Fortunately, users of WiFi Map can also share information through their social media including Facebook, Twitter, and Instagram.
Whenever I want to find the best possible hotspot in town, a quick search on these social media platforms will suffice and, the next thing I know, I'm on my way to the location.
An Offline Feature to Help You While Traveling
Traveling can be very difficult, especially in a foreign country, but that's also where the fun lies with traveling.
However, I do not enjoy the struggle of not being able to find a reliable hotspot in the area. Thankfully, WiFi Map has a feature where I can download offline maps that include all the necessary information.
I can use this to help me around town and it is very useful for traveling digital nomads like myself who rely on constant stable Internet connections.
Learn More About the Place You're In
The map inside the app is teeming with different hotspots and there are always several places that I want to check out.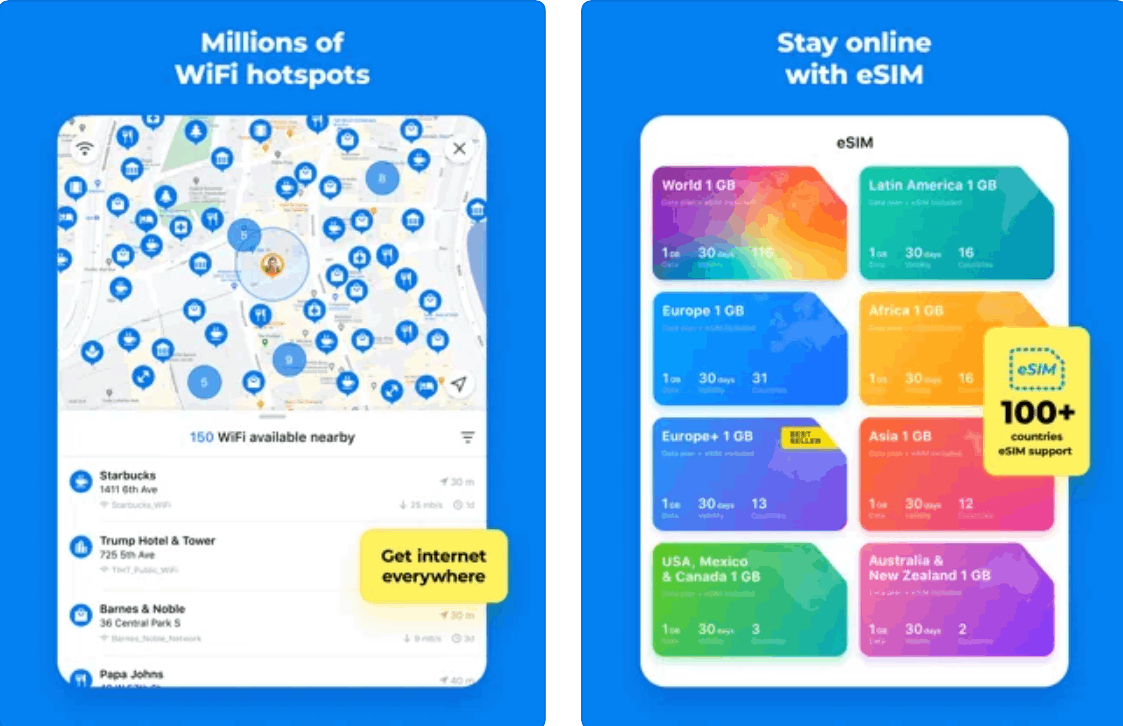 One of the best features of the app is that it includes information on the place that I've chosen. This is arguably the best feature in the app as it tells me the type of place where the hotspot is located.
If I want to stay in a cozy quiet place, the app provides information that it is a small and quiet coffee shop.
On the other hand, if I want to expand my horizons and meet new people while working, the app can also help me find a suitable place. This is all based on the information given by its millions of users.
Subscribe to Access VIP Features
While the app's basic features are already helpful in many different ways, there are still some features that are locked away but can be very useful in certain situations.
The Pro version, which costs around $4.99, allows me to save all of my favorite network names and passwords so that I can access them whenever I'm offline.
I also gain full access to details of networks that are beyond a one-mile radius. In the free version, users are limited to networks close by.
A Secure VPN
I always get wary when I use public WiFi, especially in places where people have easy access to the networks. Most of these places include coffee shops, public libraries, restaurants, bars, and even community centers or malls.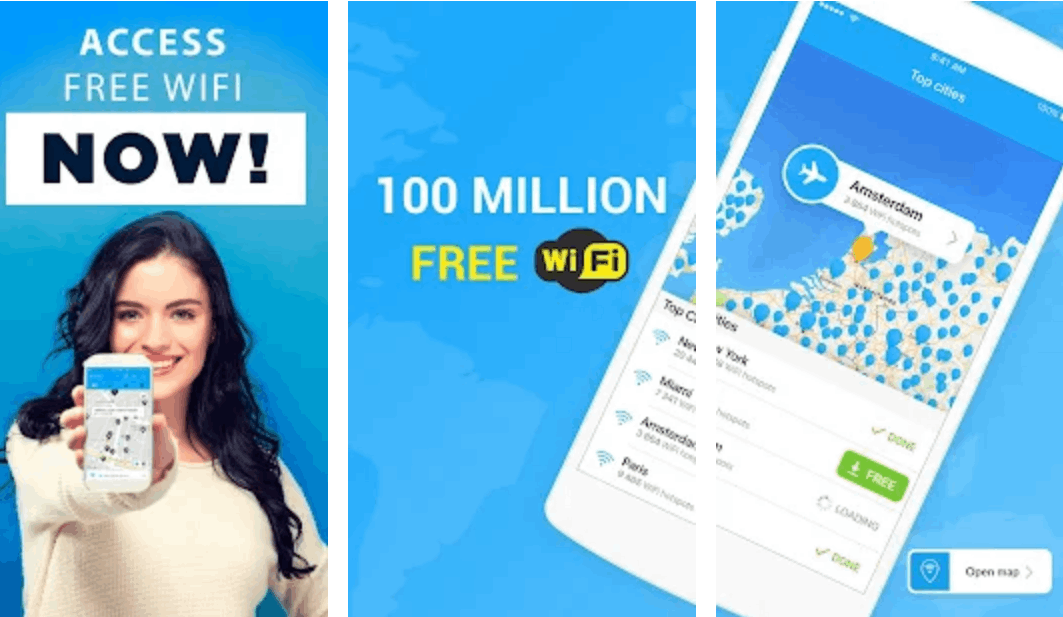 Even when I access the WiFi hotspot for free with the help of the app, there is still that lingering feeling that I may not be that safe when accessing a public Internet connection.
I like using WiFi Map since it has a very secure VPN feature. The VPN feature masks my IP address while I'm connected to a very vulnerable network so I can continue to work without having to worry about hackers.
Benefits of Using a VPN
Apart from masking my IP address, having a VPN feature on the app allows me to protect all of my personal details. There's always going to be that threat of getting my identity stolen especially when I'm accessing a very public WiFi.
Someone is bound to hack my connection but thankfully, a VPN can help prevent that from happening. Another reason why it's great to have this feature is that I can watch any content without restrictions.
Moreover, this unrestricted access helps me scan the Internet without the prying eyes of the Internet service provider. So whenever I feel afraid that someone might be able to track down my search history or my personal details, I make sure to use the VPN feature.
How to Use the App
Using the app is rather simple. All I need to do is launch the app after downloading it. I can easily find an option to search all available WiFi hotspots in my area on the app's home screen.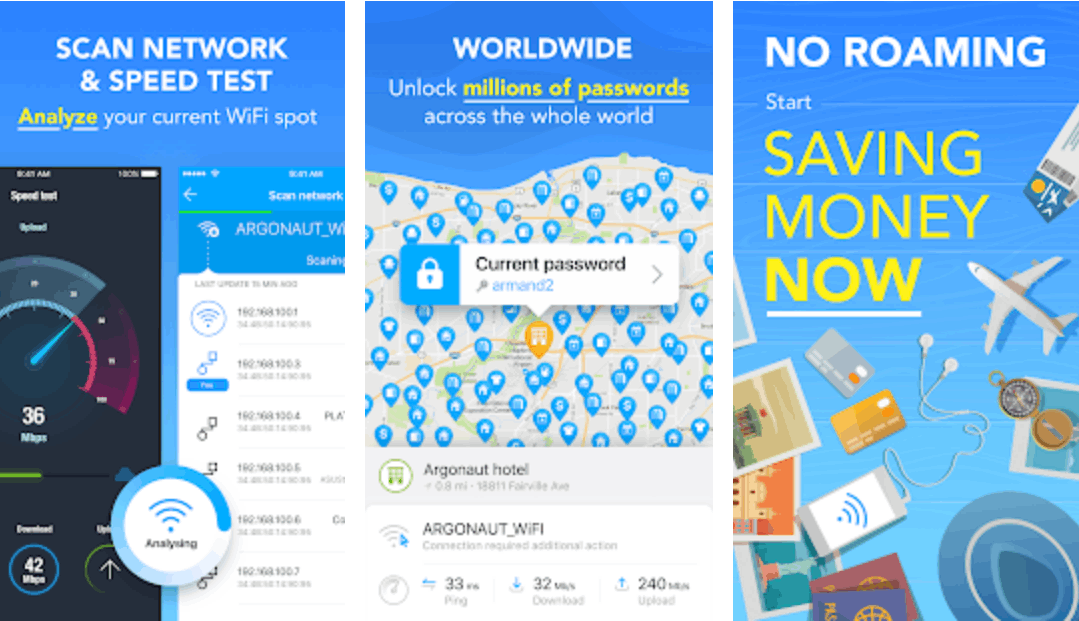 The Smart Search feature ensures that I get all the necessary information from nearby hotspots as well as directions to get there safely and as fast as possible.
There are also options to either add a new WiFi hotspot that I've discovered or add more information about a certain hotspot.
Using the information from other users, I get to enjoy fast, free, and very reliable Internet access all thanks to this app.
Change the World with WiFi Map
By using WiFi Map, users all around the world can easily connect to and use Internet without having to ask baristas for the passwords to the networks. WiFi Map has truly changed the way I connect to the Internet.
I know it's a great money saver and with its very secure VPN, I don't have to worry about getting hacked or having issues with malware invading my Internet connection.
Conclusion
WiFi Map is a very practical app that is useful for any traveler or any digital nomad, especially in these trying times. Though the Pro version of the app will offer users more advanced features, I do think that the basic version is already extremely useful.
WiFi Map is both available for download from the Google Play Store and the App Store.