The piano has been a staple of music for many centuries – it is one of the most prolific musical instruments and very beloved at the same time. In history, many iconic pianists, like Chopin and Mahler, have offered a true taste of classical music.
The piano or keyboard might be a great starting place for anyone interested in learning music. However, learning a piano might not be as easy as it seems until and unless you have a tutor beside you. And not everyone has a piano at their disposal!
But no worries, there are plenty of applications on the web can help you learn piano on your own. In today's article, we will talk about one such application named Simply Piano, which is aimed at teaching piano to newbies. Below, you will learn about key features of the application, how to use the app, and the costs involved.
Learn Paino with Simply Piano
Inside the Simply Piano: Courses and Songs
How Does Simply Piano Work?
Curriculum Curated for Everyone
How to Download the App
Price and Plans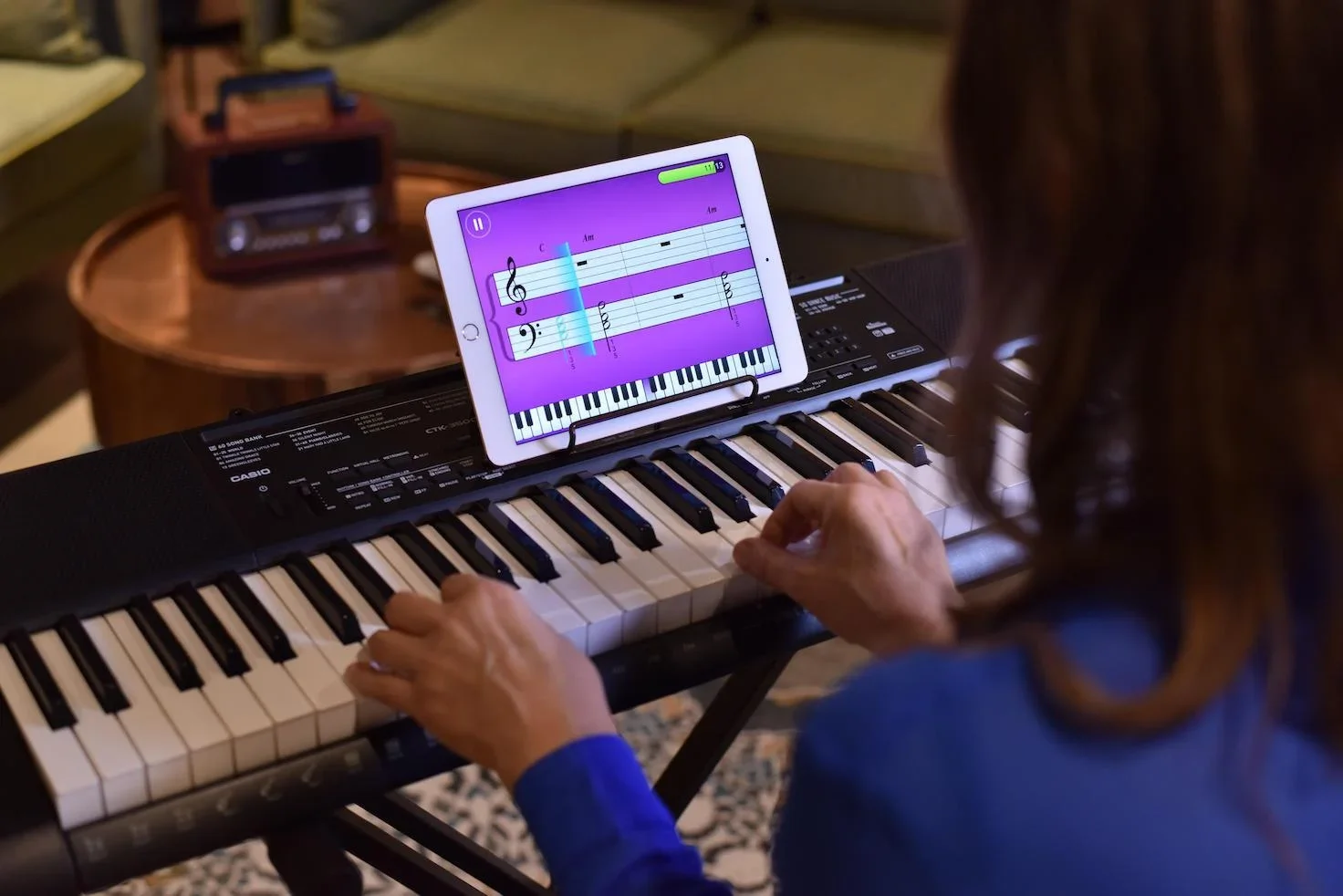 Learn Paino with Simply Piano
Developed by JoyTunes, Simply Piano is an amazing application that can help you learn piano in the fastest and most fun way possible. JoyTunes is a very popular name among the apps that allows you to learn music, and it offers other applications like Simply Guitar, Simply Sing, and Simply Tune.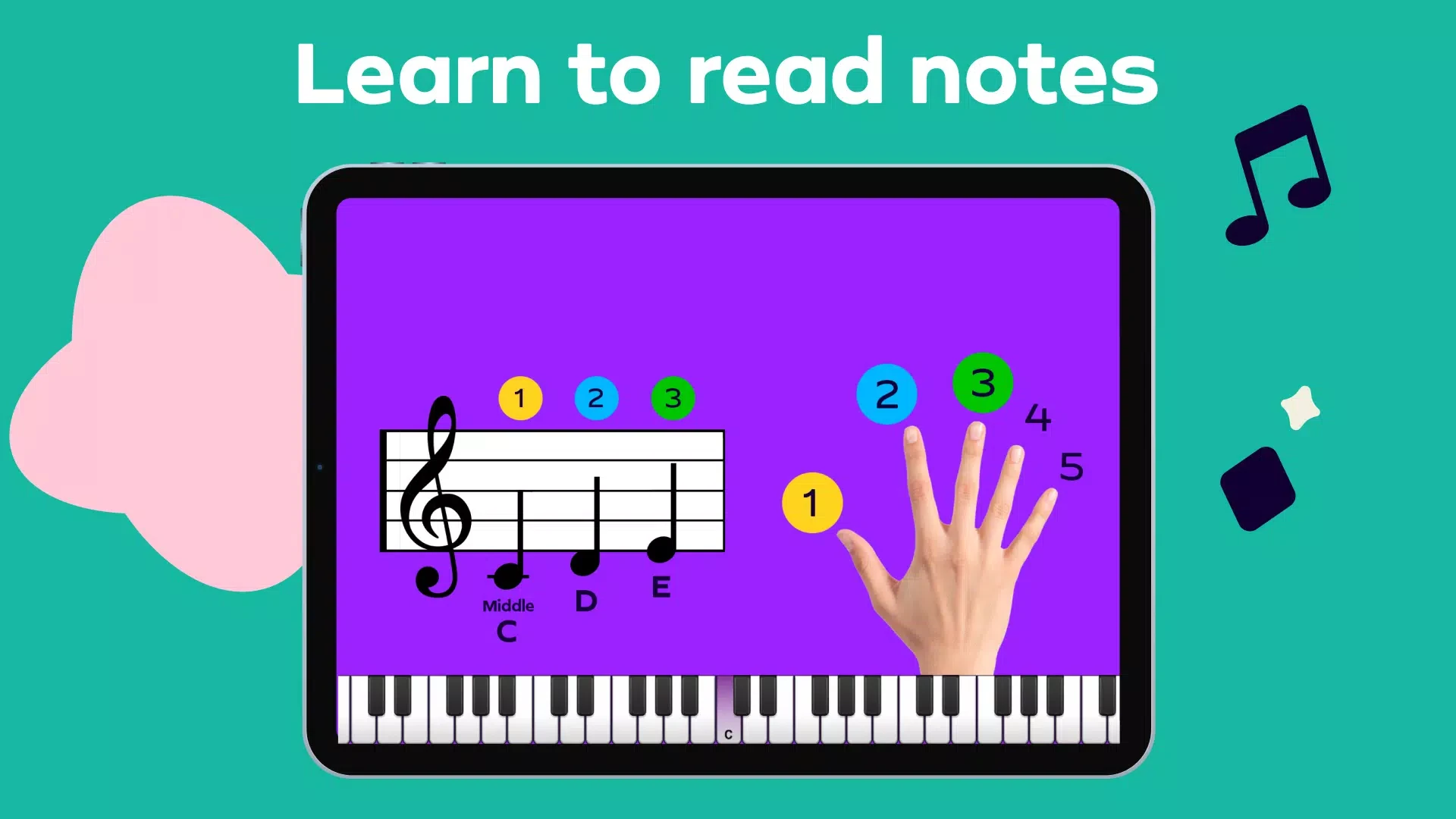 Used by thousands of students and piano teachers from around the world, the app is top-rated and has numerous awards to its name. These include Apple Editor's Choice Award, Parent's Choice Award, and Best App from Google Play.
According to the developers, the idea behind creating the Simply Piano app was to build an educational and fun app that can help users learn piano quickly and easily. And when using the app, you will notice that the creators have greatly executed their idea.
Who Is Simply Piano for?
Despite the app being aimed at teaching piano to newcomers at a fast pace, it is for people from all age groups, whether kids or adults. Everyone will find the app easy to use and quite appealing simultaneously, and kids will surely like the colorful design of the app.
The app has songs for learners from almost every generation and era of music, which means that anyone can learn to play the piano to songs that they like.
Inside the Simply Piano: Courses and Songs
Inside the application, there are multiple lessons to learn piano, which adds variety to your everyday practice. Currently, there are 27 different courses divided into two major streams, namely Chords and Soloist.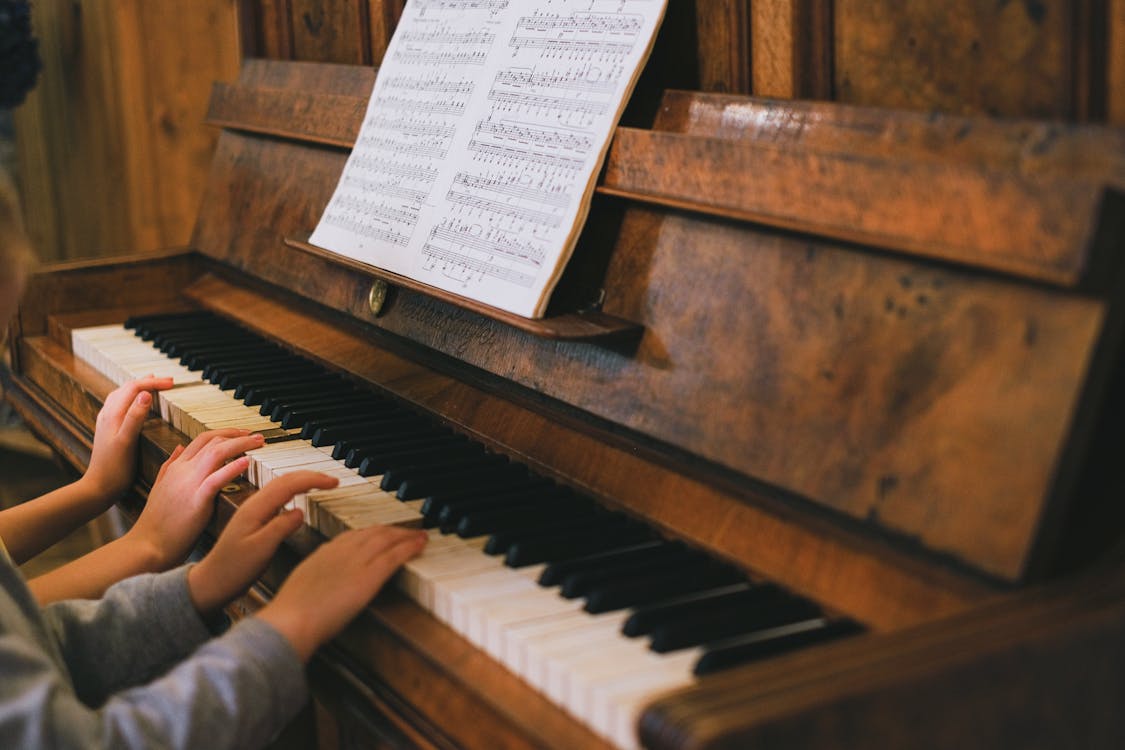 The song library itself is praiseworthy – there are hundreds of songs to choose from. In addition, there are new generation songs like Imagine, Chandelier, All of Me, and Counting Stars, which are all fun to play. However, one tiny problem is that you cannot sort these songs by genre.
Every song on the list is divided into the intro and chorus parts for an easy learning process. You can hear your performance as you play, see how many notes you got correct and how well you kept up the rhythm and tempo upon completing the song.
That's not all. Based on your performance, Simply Piano also rates your performance on a scale of one to three.
5-Minute Workouts and Sheet Music
Besides the basic courses and songs, Simply Piano also offers 5-minute workouts. You can use these short playing sessions when you are too busy to complete a full lesson.
Designed to sharpen your skills in a few minutes, these workout sessions do not teach anything new but only reinforce your existing knowledge. The toughness of the workout increases as you level up in your learning.
The app also offers printable music sheets you can use when you are away from the app. With the sheet music, users can learn piano step-by-step using both hands, without the scrolling lines or backing tracks. Being able to read sheet music is valuable if you want to learn to play guitar or other instruments.
How Does Simply Piano Work?
Once you've downloaded the app for your device, which we'll cover more below, place it on any piano device (acoustic or MIDI) or keyboard. The app uses your mobile device's microphone to recognize the notes.
Connecting both devices via a MIDI cable can also be a great option. A MIDI cable is far more reliable regarding sound recognition and note detection. In addition, once you begin playing the piano, the app gives you instant feedback on your piano skills.
Every course in the app starts with an intro video, which explains what you will be learning. Once the intro section is finished, you will play the piano with a backing track.
Here, if you get the notes correct, they turn blue, with incorrect notes denoted in red. If you play more than two red notes, you will be taken to the practice mode, in which you will play at a slower pace to gain a better understanding of the notes.
On-Screen Keyboard
No worries if you do not have a physical keyboard, Simply Piano has a solution to that as well. The app provides a virtual on-screen keyboard, which users can use to learn the piano in the beginning stage.
However, Simply Piano suggests that this particular feature should not be used as a permanent solution to not having a piano. Learners using the app will benefit from the lessons long-term by using an actual piano or keyboard.
For the best learning experience, experts suggest that a piano with 88 weighted keys is ideal.
Curriculum Curated for Everyone
Within the Simply Piano curriculum, the courses are divided into two streams, the Chords and the Soloist. Besides that, the app also offers a couple of courses named Piano Basics and Essentials I.
These courses are designed to teach newcomers the basics of the piano. Whatever your piano goal, these courses shall help you lay a strong foundation before learning the instrument. Basic rhythm, a couple of easy chords, and finger numbers are some things you will learn here.
Here, you will also learn to play simplified versions of various songs, such as Jingle Bells or Perfect by Ed Sheeran.
The Soloist and Chords
Soloist and Chords are the two streams in the app – you can go through them simultaneously or one at a time. The Chords section teaches you how to play chords of popular pop, jazz, and rock songs.
In the Soloist section, learners are taught sheet music, sight reading, coordination, and technique. Completing this section will help you learn to play your favorite songs on the piano on your own.
How to Download the App
The best part about Simply Piano is that it is available for both Android and iOS devices. To download the app, just go to the app store of your device. For iOS users, it's the Apple App Store and Android users will launch the Google Play Store.
From the app store home page, type "Simply Piano" into the search bar. Next, you will be shown a page full of similar apps, but the one you should be looking for will be the Simply Piano app by JoyTunes.
When you have found the app, you can tap on it and click on "Install" to begin the installation process. The installation might take up to a few minutes, and when it is done, you are all set to go on full piano mode.
The System Requirements
Before downloading the app, it is crucial that you also note the system requirements. As for the iOS devices, the application size is 346.6 MB, so you will have to ensure that you have enough space on your device. Also, the app will work only when you have iOS 11.0 or later.
When it comes to Android devices, the size of the app is 44 MB and requires Android 5.0 or above. The app is available for almost all devices, including mobile devices and tablets or iPads.
The app developers suggest tablets and iPads are better for the app as they have larger screens.
Price and Plans
Regarding pricing, the app is free to download and use. However, it offers some in-app purchases for better user experiences. With the premium subscription, users can access a further range of content and features of the app.
This includes adding multiple profiles, all the courses, which are updated and added from time to time, and hundreds of fun songs to play and enjoy. Besides, you will also get access to the sheet music function to practice when you are not near your piano.
The app offers three different subscription prices to start your premium piano journey. First, there is a 3-month subscription plan which costs $74.99 and is billed every three months. Another option is the half-yearly plan, which costs $99.99 every six months, and the annual plan costs around $149.99 yearly.
Free Trial Period
The annual subscription also comes with a 7-day free trial option. You can access all the premium content during those seven days, and you will be charged only when the trial period ends.
Also, if you are unhappy with the premium plan, you can end your subscription before the trial period ends. It is also worth noting that once you subscribe to any of the plans, you are regularly billed 24 hours before the end of the subscription.
The Bottom Line
To sum up, Simply Piano is a fantastic piano learning application with lots of excellent features. It is a great app for learning piano quickly and easily, laying a strong base for playing the instrument.