A lot of people want to start their music career by learning how to play the guitar. Even if you don't want to become the next country singer, the guitar is still a great instrument to learn. And what better way to learn how to play the guitar than with Yousician – the learning app for guitarists.
Yousician is an online guitar learning platform where you can learn how to play the instrument while also having fun at the same time. You get to learn different techniques and experience how to play the guitar while mastering the skills. Users are also rewarded for investing their time in learning on the platform.
If you truly want to start your musical journey by playing the guitar, Yousician should be your go-to app. Find out more about what the app is all about, its main features, how you can learn to play the guitar, and more below.
Learn to Play Guitar Through this Online Music Platform
Discover Thousands of Ways to Play the Guitar
Enjoy Fun Weekly Challenges Together with Your Friends
Learn at Your Own Pace with Yousician
The Benefits of Using Yousician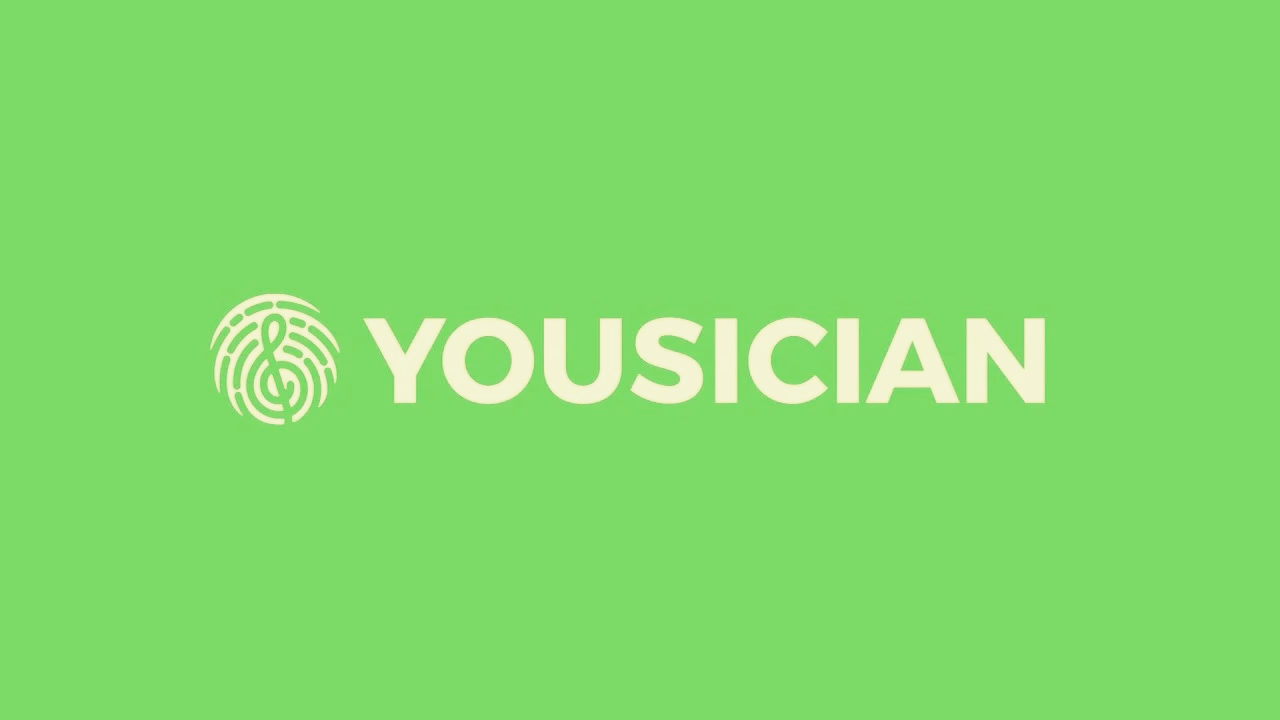 Learn to Play Guitar through This Online Music Platform
Yousician is a great way to learn how to play the guitar. Not only that, there are many other instruments that you can learn how to play. Those who truly want to know how to play the guitar will find using Yousician a great learning experience.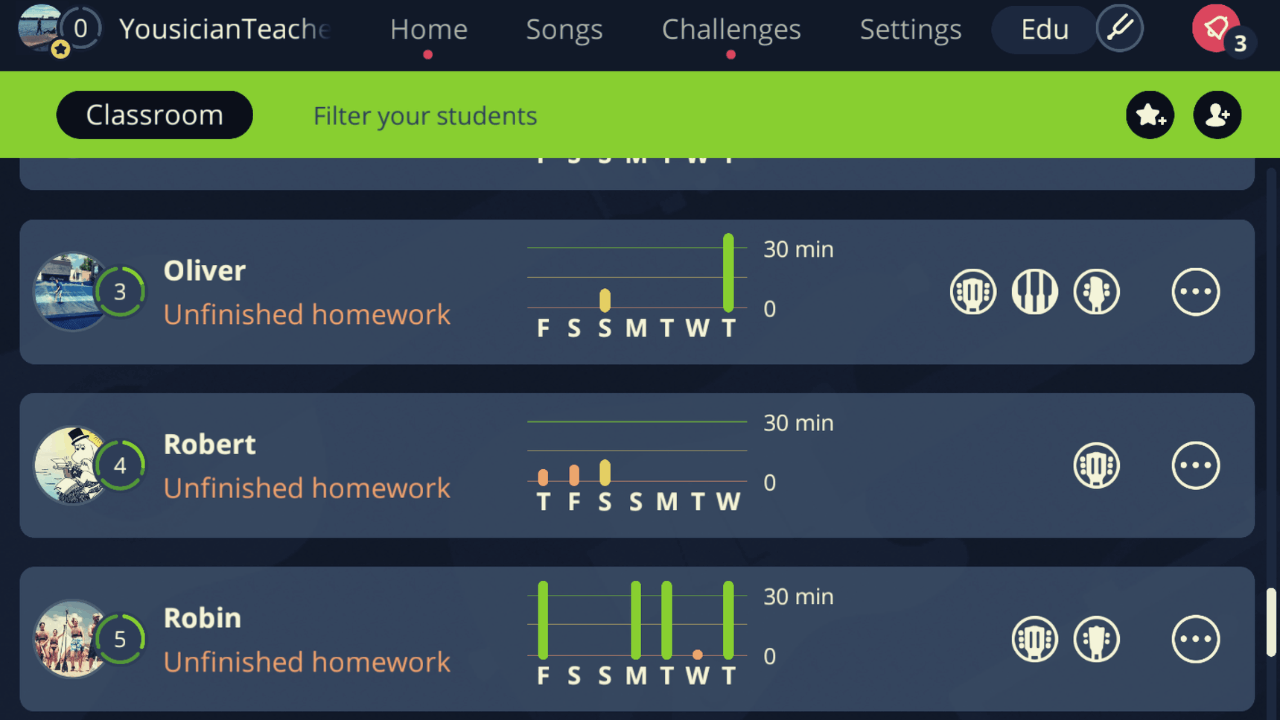 The app has a step-by-step guide which gives you the basic lessons first and moves towards a more advanced approach to using the instrument. You also get immediate feedback from the way you play the instrument.
Designed by expert musicians, Yousician focuses on harnessing your talent and sharpening your skills through lessons and feedback that will help you become a more talented guitarist or musician.
Everyone Is Welcome to Learn Through Yousician
Whether you have no prior knowledge of how to play the guitar or are a popular guitarist from a rock bank, there are still so many things to learn about the instrument. Yousician features different levels of lessons that cater to beginners and seasoned musicians alike.
Even if you have been playing the guitar for many years, there is still something to learn with the help of the app. Yousician is for everyone who wants to learn more about music.
If you're a seasoned guitarist looking to learn new techniques from other professional musicians, or if you are a music teacher who wants to add more fun to your class, you can always sign up and use Yousician to inspire and help you achieve your musical goals.
Discover Thousands of Ways to Play the Guitar
There is no specific way to learn how to play the guitar. Some people learn best by just watching another person play the guitar while other people want to have the most comprehensive technical lesson that they can find.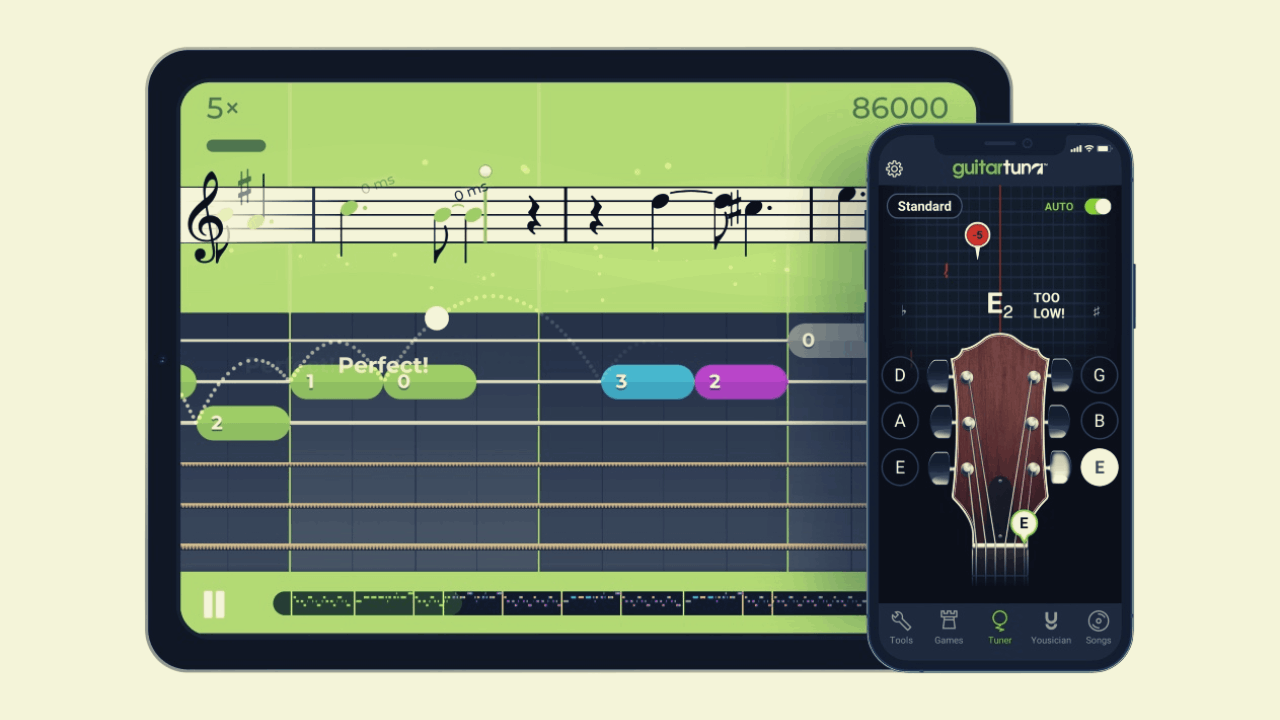 Fortunately, Yousician has over 10,000 lessons that you can take that cater to your learning experience. You can learn how to play the guitar in different ways and even bolster your skills through a plethora of fun exercises and songs from many featured artists on the platform.
There are also hundreds of videos to choose from that will teach you all the skills that you need to know.
Whether it is about strumming, melodies, taking lead, or learning how to read guitar chords from sheet music, everything you want to learn is provided through the app.
There's More than Just Playing the Guitar
Another great feature of Yousician is that it is not only an exclusive platform to learn how to play the guitar but you can also learn how to play other instruments. Musical instruments such as the bass can be taught in various lessons as well.
You can also start learning how to sing. The lessons are very much like the guitar lessons where you start from the beginning with the basic classes.
You then move on to the more advanced techniques taught to you by experts in the field. Yousician is the app that you need if you want to learn about music.
Enjoy Fun Weekly Challenges Together with Your Friends
Learning should always be fun, especially when it comes to music lessons. Many people quit early on simply because the lessons are too boring or uninformative.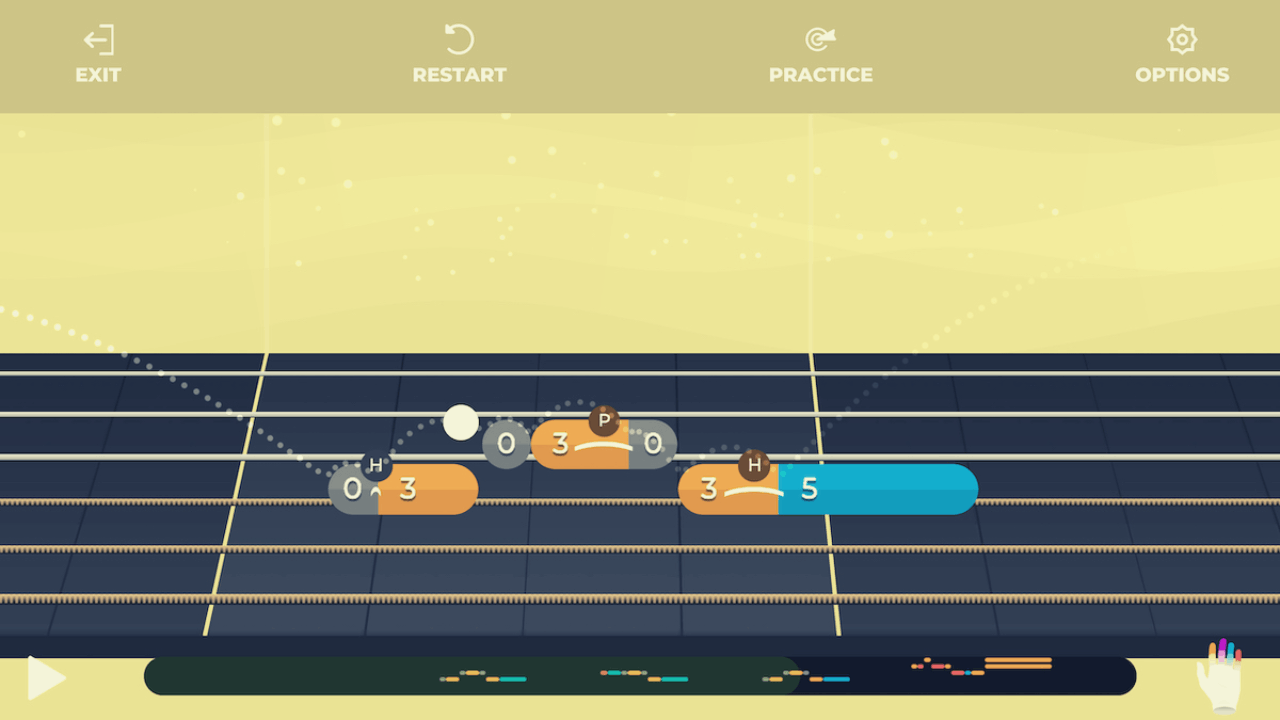 Yousician on the other hand makes learning fun and exciting as well as dynamic with weekly challenges. If you have a friend on the app, you can always do these weekly challenges together.
You can compete and complete various challenges such as finishing a certain lesson or completing a song for rewards. You can even challenge players from the other side of the world with these challenges and see who amongst you have the better skill.
This promotes camaraderie while also maintaining a sense of competition amongst students to become the best.
How Yousician Works
The very first thing that comes to find after taking the lessons is how do you know if you have learned something? The best way to do this is through actual demonstration. To do this, you can play the music through the app and submit the clip.
Yousician will then grade your clip and give you instant feedback on your performance. The lessons take you step by step so you won't be overloaded with information. By then, you can go through as many songs as you like and allow the app to grade you.
Think of it as your online tutor where you get to play as many songs as possible and have direct feedback so you can be better. You will improve your skills over time the more you use the app.
Learn at Your Own Pace with Yousician
Probably one of the main reasons why many people opt to use Yousician as their go-to app for online guitar learning is that it allows you to learn on your own time.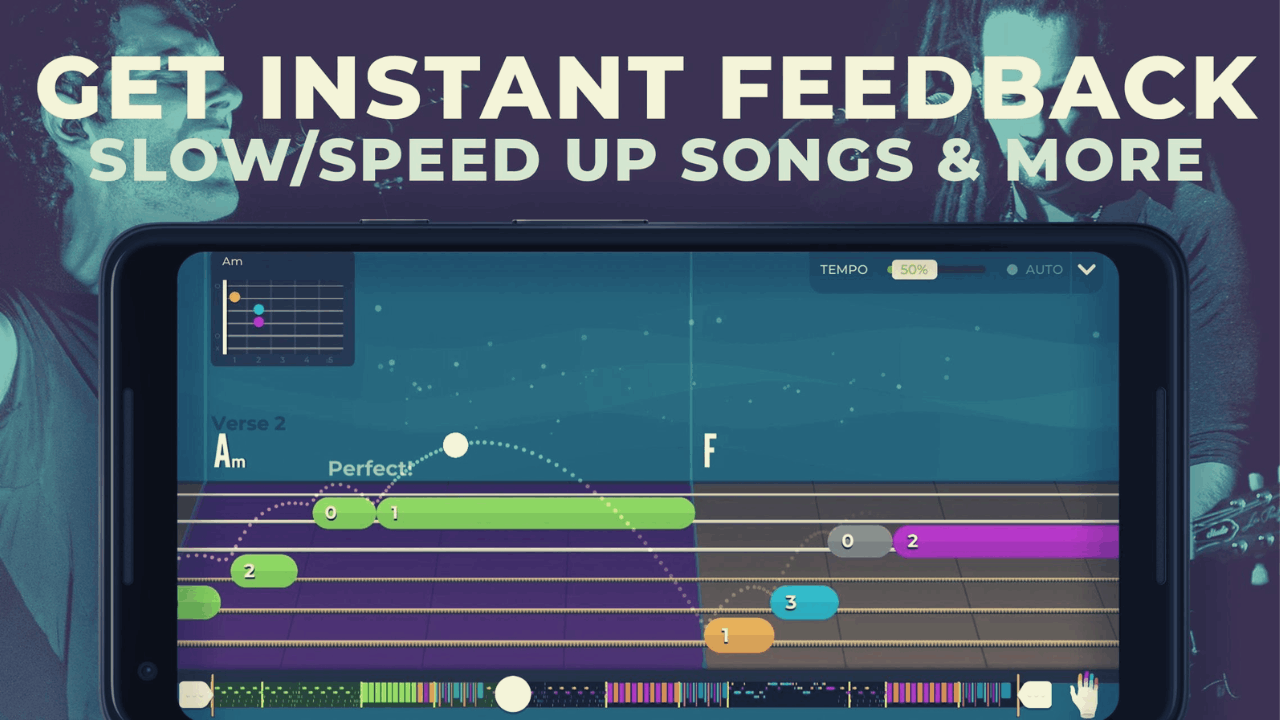 Too many learning apps force you to take up the lesson as quickly as possible and disregard your learning experience. This is not the case with Yousician. The app is perfect for self-learning or supplemental learning.
You only take the lessons that you need and receive constant feedback so you can improve. You don't have to go through lessons that you are not interested in and waste a lot of your time.
The microphone listens as you play the song and provides you with feedback on how you're currently doing. Learn the guitar, bass, or singing at your own pace with Yousician.
What to Expect with the Yousician Premium Subscription
It comes as no surprise that Yousician also features a premium subscription. In the premium subscription, you get uninterrupted and unlimited time to learn all the lessons and games that the app offers.
You can open more classes and lessons to learn from as well as have access to exclusive, fun games to play. The premium subscription is purchased yearly but is billed in monthly installments so you don't have to worry about paying a high price up front.
The subscription automatically renews every month and if you do not have any plans on using the app in the next month, you can always discontinue the service. It is also worth noting that the rates vary in different countries so it is best to check the rates for yourself.
The Benefits of Using Yousician
Whether you are new or you want to upskill, Yousician is the best app that you can use. Its animated fretboard makes it easy to learn how to play the instrument.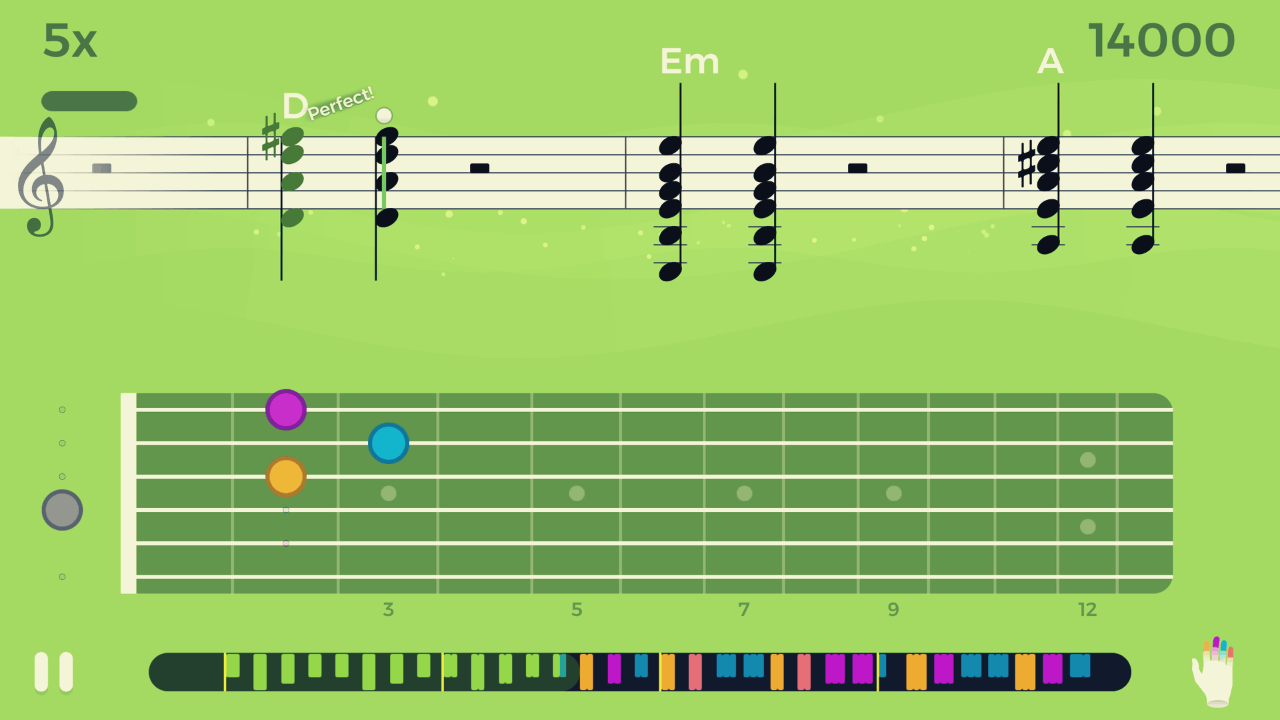 The interface is easy to navigate and find the songs that you like from a library filled with them.
Yousician also lets you learn lessons in a fun and dynamic way, making it good for teaching kids and adults alike.
How to Download the App
Now that you've learned what Yousician is all about, here's how you can download the app and start using it. Yousician is available to download at the Google Play Store for Android devices and the Apple App Store for iOS devices.
After searching for the app by its name on your device's respective app store, click "Install" or "Get" to begin downloading. Wait until it is fully installed on your device before tapping "Open" to launch it.
If you want to avail the premium subscription, make sure that you have already linked your preferred payment option on your account so you can immediately subscribe.
Conclusion
Yousician offers thousands of lessons for you to learn how to play not only guitar but many other instruments. The app focuses on personal learning and educational depth and can also be a complementary tool for those who are already in the musical field.
If you want to have a fun learning experience, download Yousician today and see the difference.