It's very easy to brush off astrology or horoscopes as some fancy way of telling your future, but many people truly believe that horoscopes do just that. Astrology has been guiding us for thousands of years. Since ancient times, humans have used the stars to guide us throughout our entire lives and you can do so with the help of the Daily Horoscope app.
Daily Horoscope is a mobile app that offers a horoscope the way you want it. Whether you want to receive your daily or weekly horoscope, the app features different ways for you to receive them. It is one of the most accurate and most compelling horoscope apps in the market that you should try.
There are still so many features to discover, and if you are fond of alternative horoscopes such as Druid and Chinese horoscopes, the app also has them. Find out what the app can do, how it guides you, let the app analyze your daily horoscope, and more with the guide below.
Be Guided in Life By Your Daily Horoscope
Understanding How Astrology Affects Our Lives
Helps You Be More Cautious in Unfavorable Times
Learn More About the Characteristics of Each Zodiac Sign
Check Out Your Daily or Weekly Horoscope With the App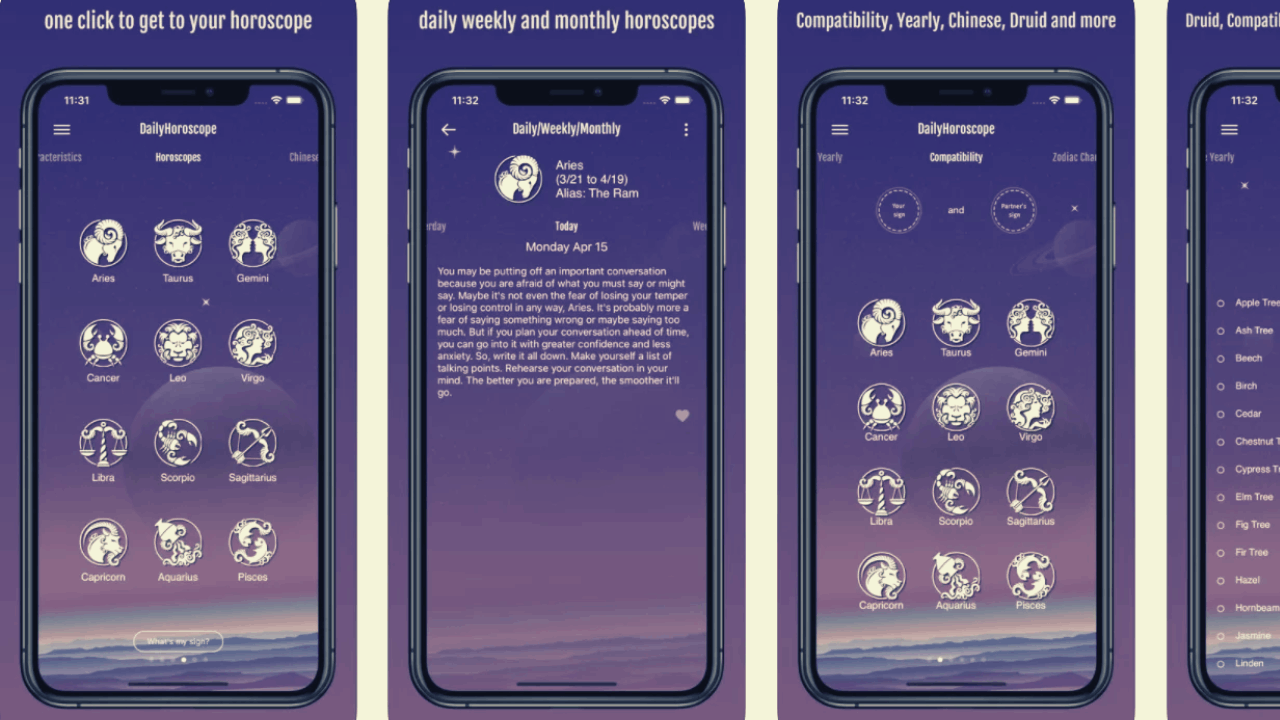 Be Guided in Life By Your Daily Horoscope
We all want to live a good life, but there are challenging times when we're forced to make certain decisions. These decisions can have consequences and sometimes, it can be tough to know which decision is best.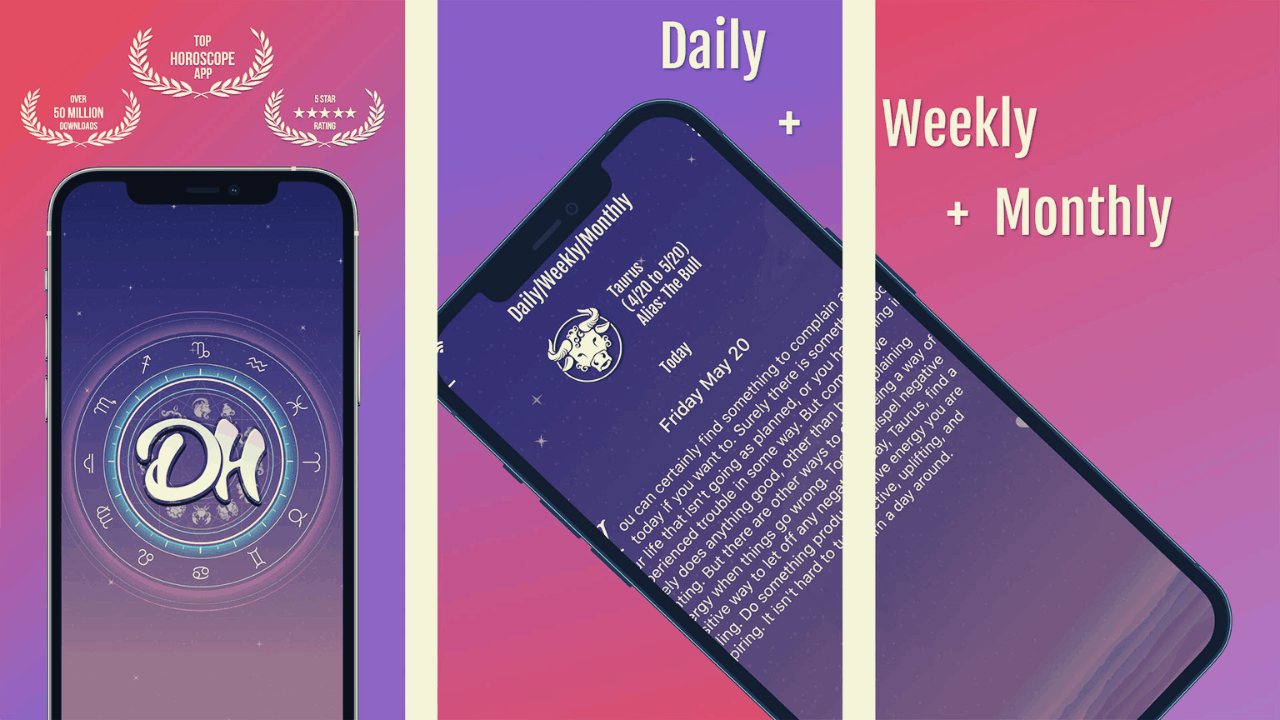 This is why you need to have proper guidance as you explore and travel through life. The Daily Horoscope app is the best way to get guidance in your life through your daily horoscope.
You know that horoscopes are composed of zodiac signs which are a constellation of stars. These signs and the planetary alignment will determine how you act and react to a certain stimulus within the day.
Make sure you always make the right decisions by following the guide that is set upon your zodiac sign with the help of the Daily Horoscope app.
Where and How You Can Download the App
If you're interested to learn more about the app, here's how you can try it for free. The Daily Horoscope app is free to download from the Google Play Store for Android devices and the Apple App Store for iOS devices.
Download the app by tapping Install and wait until it is fully installed on your mobile device. Tap Open to launch and use the app afterward.
The main advantage of installing this app on your phone is receiving notifications daily, so you won't miss out on your daily horoscope guide. Make sure to enable different permissions, especially push notifications coming from the app.
Understanding How Astrology Affects Our Lives
There are a lot of mysteries when it comes to horoscopes and astrology. Many of us wonder how a set of stars can have such an effect on our daily lives. Astrology has been used since ancient times and has guided travelers to safety.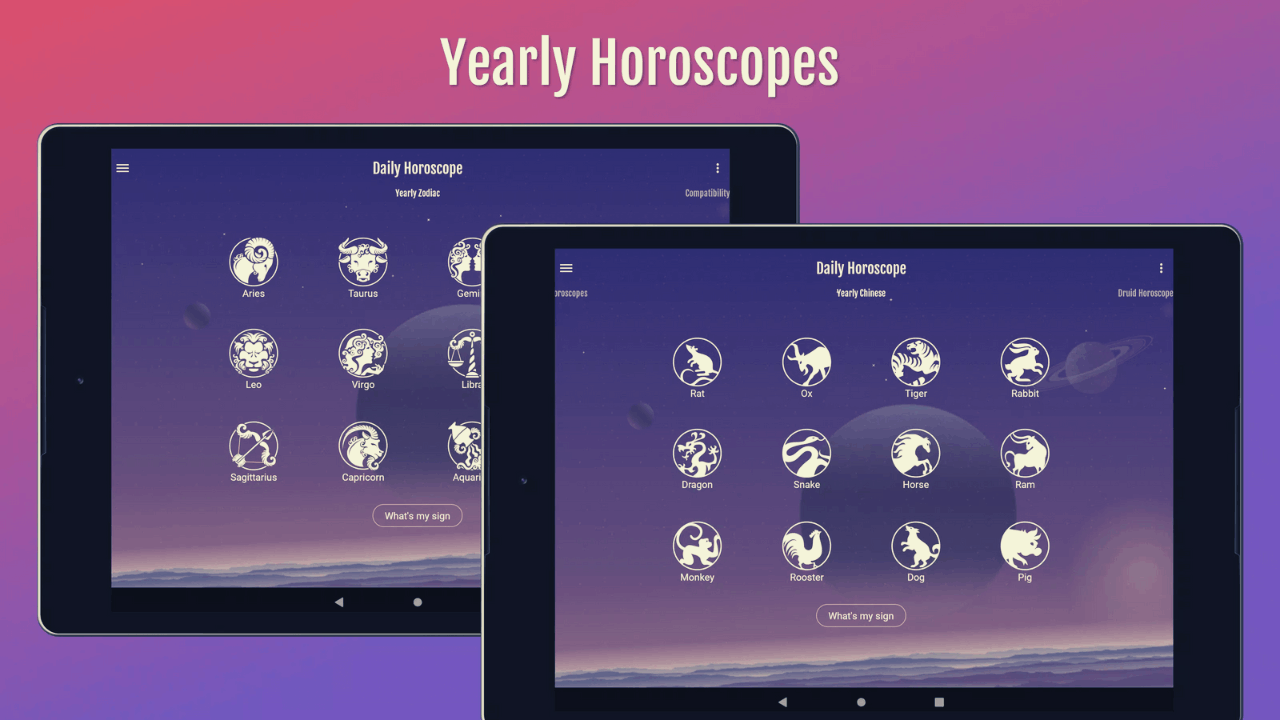 Ever notice that there are certain times within the year that you have a clouded mind or you can't make a decision all by yourself? These happen because of cosmic events that happen beyond our reach.
These can all be studied through astrology, hence the reason why horoscopes play a huge role in our day-to-day lives. You can learn more about astrology and horoscope with the help of the app.
Improve on Your Weaknesses and Suggest Remedies
Each of us has our strengths and weaknesses as individuals. These strengths can be an asset at work or in our personal lives. Many people tend to suppress their weaknesses, but these can be detrimental to our lives.
Learning how to improve on your weakness and find remedies is a key element of astrology and horoscopes. When you use the app, you'll notice that your horoscope will tell you what to do on specific days to conquer your weaknesses or simply help remedy a weakness to get you through those tough days.
The app focuses on guiding you through life by sustaining your strengths and improving your weaknesses to become a better person overall.
Helps You Be More Cautious in Unfavorable Times
One of the things that a horoscope usually tells its followers or users is the unfortunate times of the day, week, or month. Sometimes, it can even happen throughout the entire year.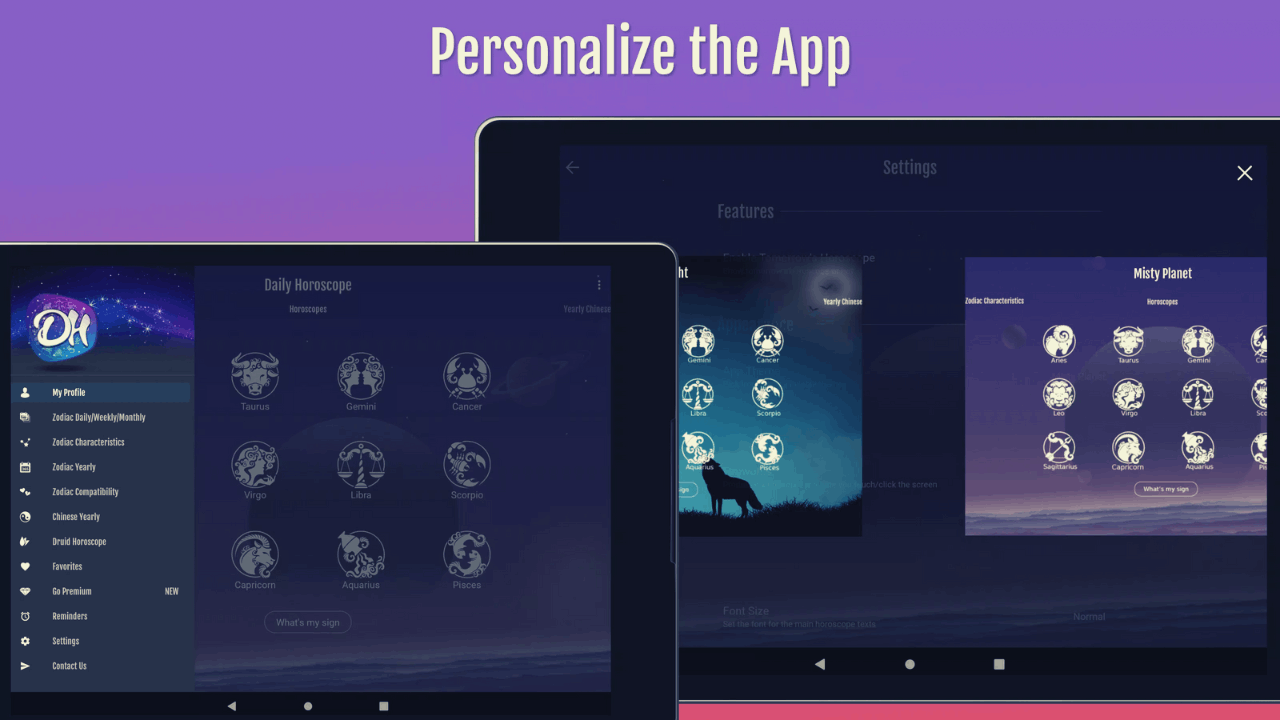 The cosmic alignments can affect how you perceive and react to a certain stimulus in your life. With the app's help, you can understand more about unfavorable times of the year and how you can remedy them.
Many of the app's recommendations are easily digestible and can be immediately done to help prevent such misfortune from happening.
Some might say that the stars do not control our destiny, but it also does not hurt that you follow what is written in the stars as a guide or even just a precautionary tale.
Seek Help With Decision Making
Another great reason why you need to download The Daily Horoscope app is that it helps you with decision-making. Many of us have difficulties making decisions every day. Many times, we are afraid that we might have made the wrong decision.
Why not let the stars guide you with your decisions through the use of the app? The app features many tips and recommendations on what you need to do to make a sound decision based on the alignment of your zodiac.
For those seeking help with decision-making, it's time for you to download the app today.
Learn More About the Characteristics of Each Zodiac Sign
As you already know, there are twelve zodiac signs in the horoscope. Each of them represents your constellation, depending on your birth month.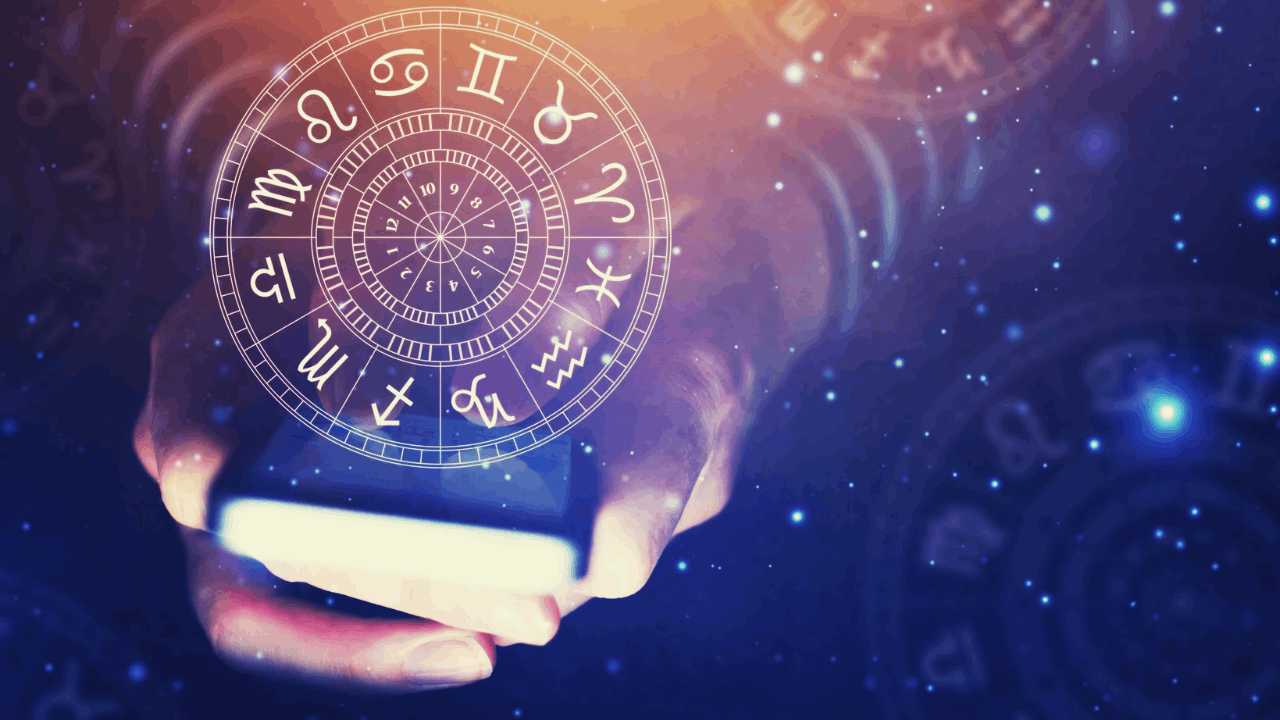 However, there is much more to it than you might think. Each zodiac sign relates to unique characteristics and traits that reflect a lot about who someone is.
It might sound preposterous at first, and you may even begin to question how a set of stars can affect your personality and character, but that is how a horoscope works.
Each zodiac offers a unique characteristic that you can relate to. So, you should always check out your horoscope for the day to guide you through your career, personal life, or love life.
Find Your Compatible Zodiac Sign
Each zodiac sign has its own interesting set of characteristics, so there is bound to be a certain zodiac sign that is compatible with another. If you're looking for the perfect love interest, take part in the app's zodiac sign compatibility feature to meet your most compatible sign.
Each sign is grouped into four categories based on elements. Fire signs are Aries, Leo, and Sagittarius, and they are compatible with Air signs like Gemini, Aquarius, and Libra.
Meanwhile, Earth signs such as Virgo, Capricorn, and Taurus are more compatible with Water signs such as Scorpio, Pisces, and Cancer. Go ahead and check out the app to find more exclusive information on who you're most compatible with regarding your zodiac signs.
Check Out Your Daily or Weekly Horoscope With the App
If you're convinced that your zodiac signs can help you achieve a better quality of life, it is time that you download the app. It has all the daily and weekly, even monthly horoscope advice that you need to go on with life.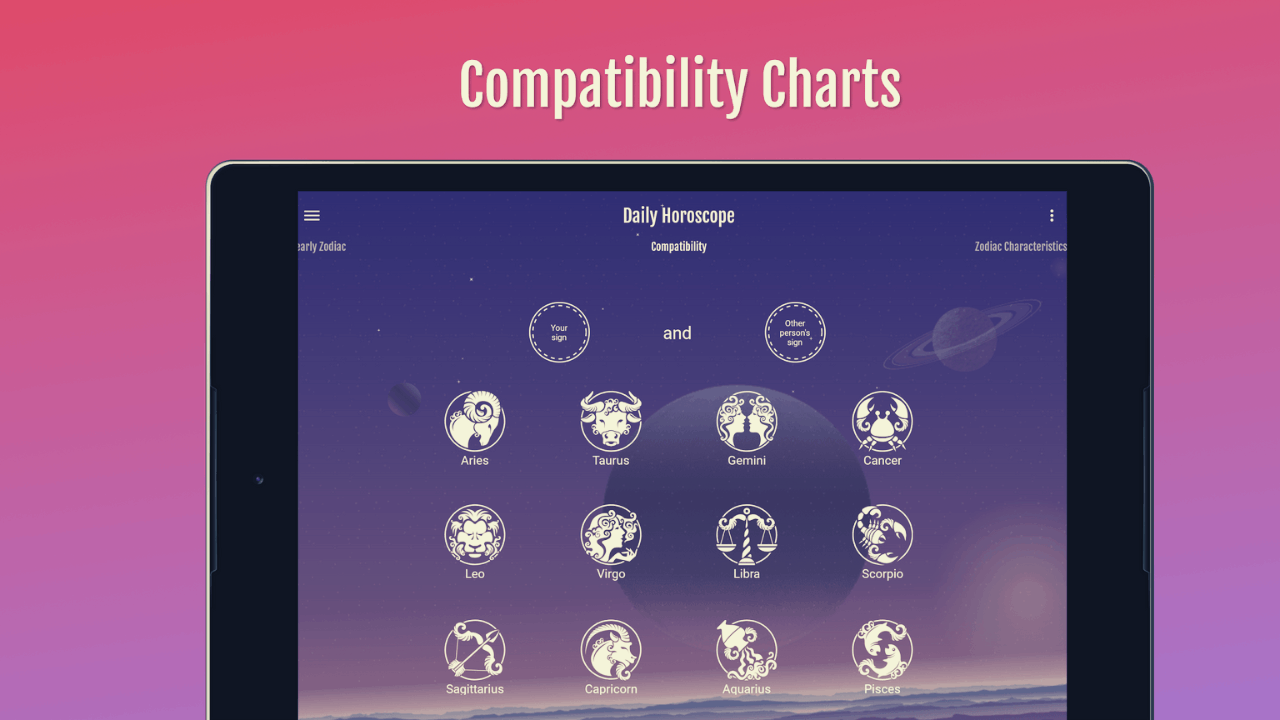 Whether you're looking for guidance in your personal life, about a tough decision that you need to make, or just want to know who is your most compatible zodiac so you can go out on a date, the app helps you with all of these predicaments to help you live a better life.
You can opt to get daily notifications of your horoscope or simply receive one every week with all the necessary details you need for the entire week.
Explore More Alternative Types of Horoscope
Now, if you're not into zodiac signs and horoscopes, there are many other options to choose from like the Chinese horoscope or Druid horoscope.
These are just some of the alternative horoscopes that you can use to guide you in your life. Each of them has its own unique set of signs that you can further explore if you choose this option.
Go ahead and explore more alternative horoscopes through this feature that can only be found within the app.
Conclusion
If you're looking for ways to improve your life or simply want to make good decisions in life, there are many ways for you to do so. One of which can help you guide through your life with the help of a horoscope. Let The Daily Horoscope app guide you so you can have a better outlook on life.