Everyone wants their children to learn how to read and recognize different letters at an early age. After all, it is one of the earmarks of a bright kid who has a bright future ahead of them. I, for one, certainly think that starting them young is the best way to go.
Thankfully, there are mobile apps such as Reading Raven which can help make reading and learning sentences more fun and exciting for children. With this type of program, I believe that young learners can get more motivated with what they can do and more.
If you are like me and want to teach kids how to read with Reading Raven, take a look at what I will be discussing in this article. Below are some topics that will shed more insight as to what this mobile app can do and how we can use this as a learning material to foster their love for reading at an early age.
Get to Know the Reading Raven App
Age-Specific Content for all Reading Levels
Where to Download the App
Navigating the Reading Raven App and Useful Tips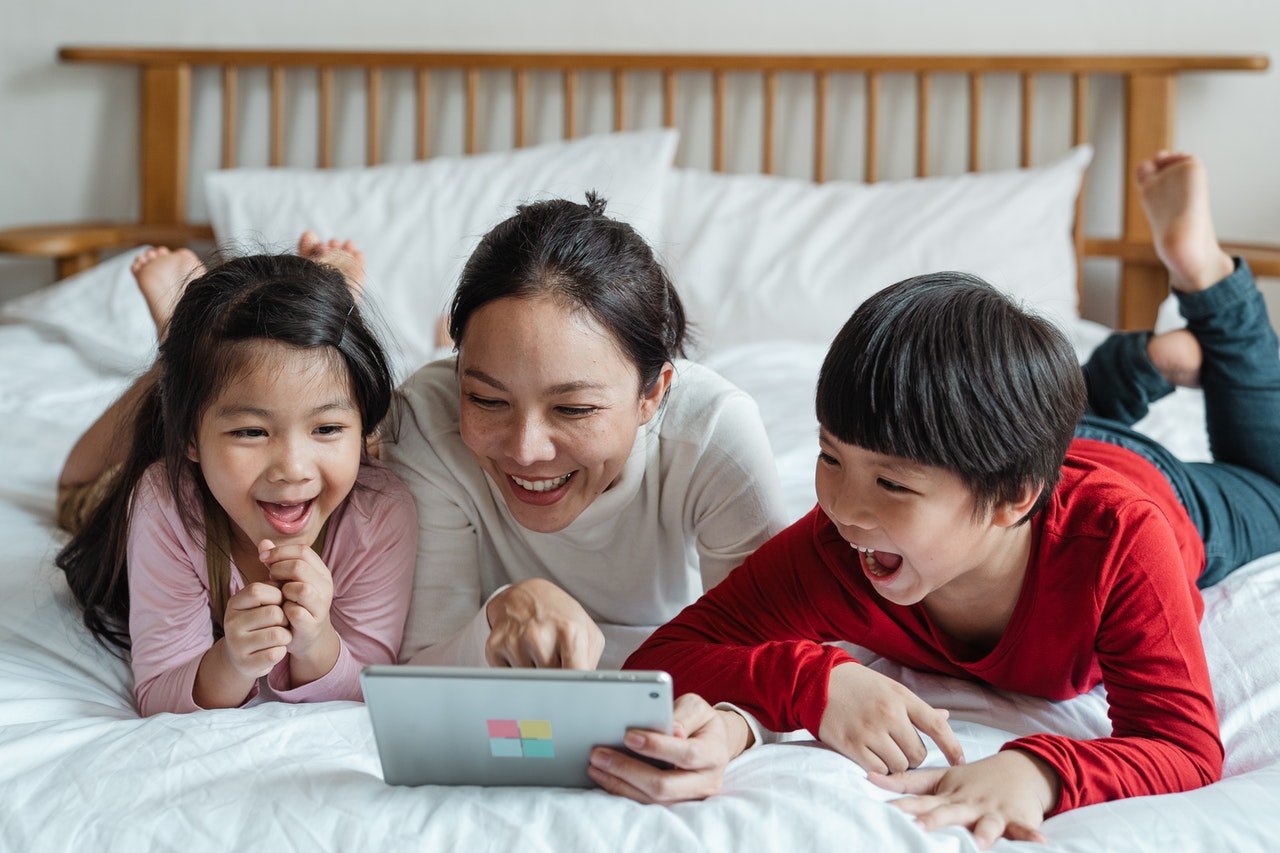 Get to Know the Reading Raven App
Reading Raven is an educational mobile app that is designed to teach young children reading skills. Best for ages 3 and up, this program familiarizes children with the different letters of the alphabet, allows kids to immerse themselves during the pre-reading stage, and eventually progress to reading short sentences.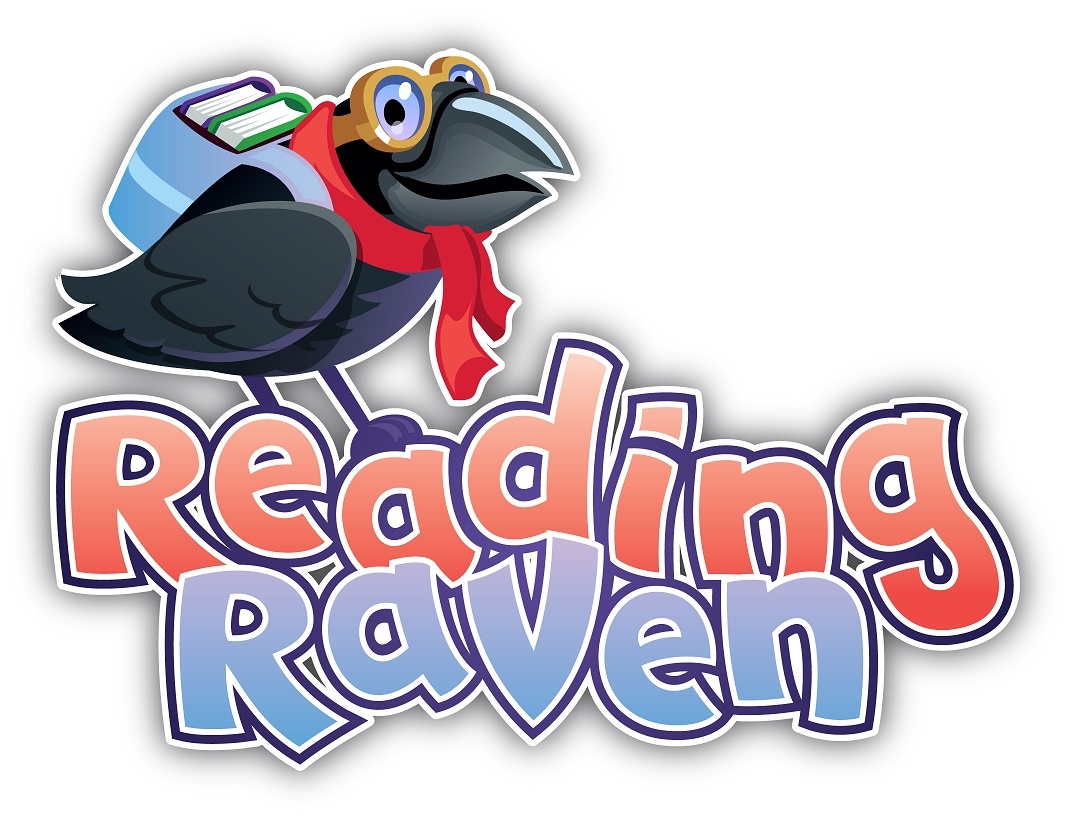 The Reading Raven app features a stylish bird that wears aviator glasses and a scarf around its neck, all while carrying a bag of books around its back. True to the app's name, the raven guides children in learning one lesson to another as they move through the extensive range of activities available.
From tracing the letters of the alphabet, recording and listening to their own voices while reading the words on the page out loud, and many more features, kids come across a wide range of games and activities made to practice the skills they have just mastered.
While the app is primarily for kids aged 3 and above, this is also suitable for parents, guardians, and teachers alike who wish to guide children as they move through the different lessons.
How Reading Raven Works
Reading Raven works by leveraging voice-over instructions and mini-games to provide children and their respective teachers, whether actual professionals, parents, or guardians, with the tools to motivate them to learn.
Through the carefully thought-out games and sequences of activities found on the app, this app helps build the reading and spelling skills of children. These games pique the interest of young ones, allowing them to sustain their curiosity with ever-changing games.
In total, there are three levels of learning, namely for 3 and up, 4 and up, and 5 and up, all of which have 11 games and activities that can be taken at a pace comfortable for kids. It guides our young learners to a path of independence by slowly identifying the letters and as they begin reading sentences.
Age-Specific Content for all Reading Levels
There are tons of unique features that Reading Raven has to offer. As I have mentioned, there are three main levels designed for different ages. What's great about these varying levels is that the lessons and games catered to each level and age group touch on a variety of skills.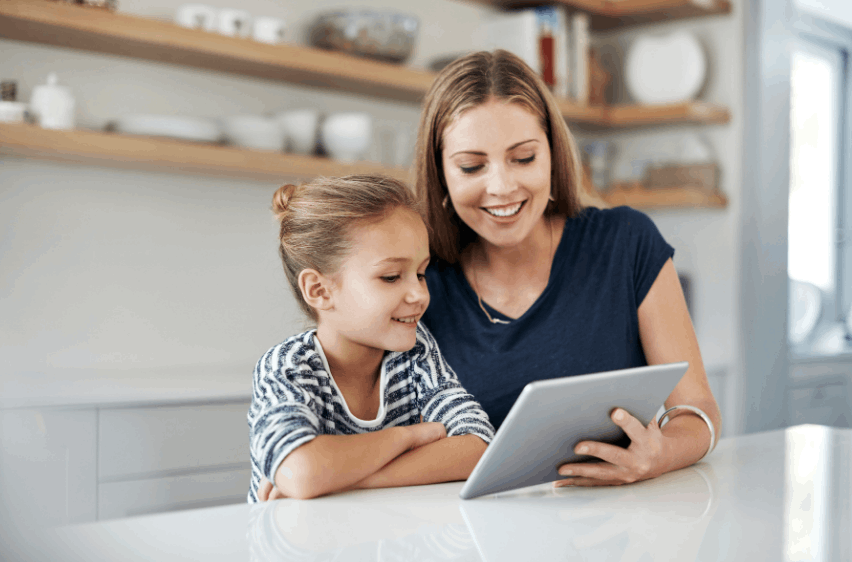 This means that our young learners can start where they are comfortable with and move their way up from there. For example, for ages 3 and up, letter matching, letter sounds, letter tracing, and word matching are just some of the activities we can come across when doing the games and challenges with our kids.
The games and reading activities on the app are not just engaging and entertaining, these are also enlightening for children. In fact, I find that these are helpful in motivating children to keep exploring and learning at their own pace.
The games and reading activities are not to be missed. If anything, they are certainly the star of the show, what with hilarious and downright entertaining activities for kids of all ages. Here, we can see penguins flying, space robots, caterpillars turning into butterflies, and many others, something which is both mesmerizing and novel for young learners.
What Makes Reading Raven Different
Although the app is designed for young kids, what I appreciate most about the Reading Raven team is that they have also provided a guide for both parents and teachers. This nifty guideline helps us to focus on the skills and activities we want our kids to focus on as well as customize a learning plan based on their skills and preferences.
Reading should be fun and exciting to entice kids to continue their learning. What makes the Reading Raven app different is that it allows kids to move on to various exercises or lessons, removing the pressure of having to finish/master one skill, making it less enjoyable.
Alternatively, kids can continue repeating a certain exercise or level simply by swiping on the raven itself. This allows kids to move at a pace comfortable to them while ensuring they learn the essential lessons that come with the designated lesson or material.
Where to Download the App
The Reading Raven mobile application can be downloaded by iOS users from the App Store. The app is priced at $3.99.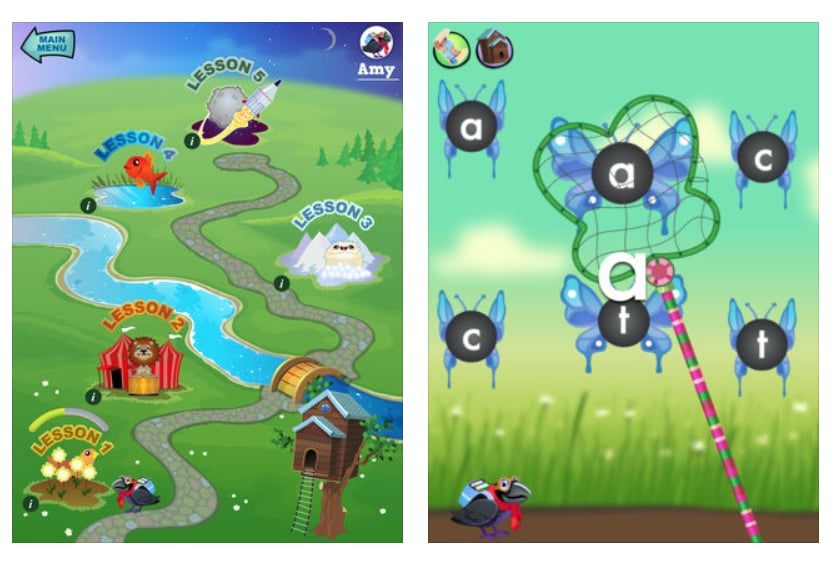 To download the app, all I did was simply key in the name of the app in the search bar and tap on the price, selecting 'Buy' to proceed. The app store then asked me to proceed with my chosen payment option.
After purchasing the app, it automatically began downloading to my device. The great thing about buying Reading Raven is that there are no third-party advertisements whatsoever, meaning I can help teach my child to read without any unwanted distractions or intrusions.
Educational Value
The Reading Raven program is apt for young learners of different ages primarily because it provides them with an interactive and accessible mobile application that promotes hand and eye coordination, all in addition to reading, writing, and listening, of course.
Given this multi-sensory platform, I find Reading Raven to have a high educational value. Not only does it promote children's learning and independence, but it also fosters their sense of confidence from the get-go as they see their progress in the different stages and activities they finish.
More importantly, I see that this application helps children foster better connections not only with their reading and writing capacities but also with how it is linked on a spoken level. With this program, I believe that young learners have the ability to gauge and practice their reading comprehension at an early age.
Navigating the Reading Raven App and Useful Tips
Now that we have downloaded the app, the next thing we should do is view the short guide. This will provide an overview of how Reading Raven works and we and our kids can navigate it with ease. To start, press on 'Options' and it will bring up a homepage where we can choose educational materials and levels to start with.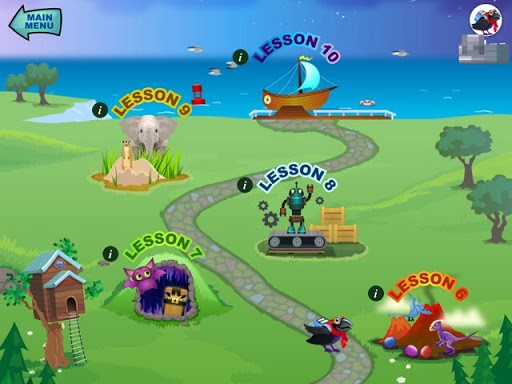 On its homepage, the Reading Raven app will show the three levels, namely for ages 3 and up, ages 4 and up, and ages 5 and up. What I do here is choose the activities I want the app to show for that particular moment in time. You can either pick just one age group and one lesson to focus on or tick off all the boxes.
Some of the choices we can see on this page include world-building activities, word spotting, reading aloud, word tracing, word matching, and many others. This page also opens up customizable options in terms of the volume and the mic gain. Tap on 'Back' to proceed and choose 'Play.'
Tapping on 'Play' will allow the app to pull up relevant lessons from 1 to 5. You can either start with lesson 1 or simply pick one that appeals to you. For example, for ages 3 and up, one of the activities we can help our kids with is to match the following letters on the screen with the picture inside the flower.
Tips for Parents and Teachers
One of the tips that I can give to fellow parents and teachers out there would be to download and go over the accompanying guide. This will familiarize you with the reading lessons and exercises that will be tackled, allowing us to be more hands-on with their learning as they go along.
The Reading Raven, while boasting an array of features, does not come with a feature to track progress. Because of this, I believe that studying and going over the games and activities together with our children can be a great way to gauge their progress instead.
Not only can we explain what needs to be done, but we can also gauge how much our kids have improved over time.
The Bottom Line
Learning how to read, write, and spell all comes in handy for just about anyone. By starting to learn how to write, read, and spell at a young age with the Reading Raven app, kids gain a competitive advantage in the world and hone their reading comprehension skills from a young age.
As Reading Raven offers a phonics-based approach to learning, I find that it is one of the best apps on the market today to help our children become more comfortable in learning how to read at their own pace. With its numerous games and exercises, our little ones will have no shortage of activities to do.