According to Sanders ' original recipe, KFC's flagship item is pressure-fried chicken tenders seasoned with 11 herbs and spices. Trade secrets include the ingredients in the recipe. The fried chicken comes in a cardboard "bucket" for larger orders.
People loved KFC fried chicken and other products, which led to the expansion of the fast food chain. To make its products accessible, KFC launched its mobile app for ordering online for delivery and pick up.
Learn more about the KFC app and its features below. Discover how you can track your orders through the KFC app below.
What Is KFC?
What Is the Online Ordering Service of KFC?
How Can You Setup the KFC App?
How Can You Order Online Through the KFC App?
How Can You Checkout Your Order on the KFC App?
How Can You Track Your Order via the KFC App?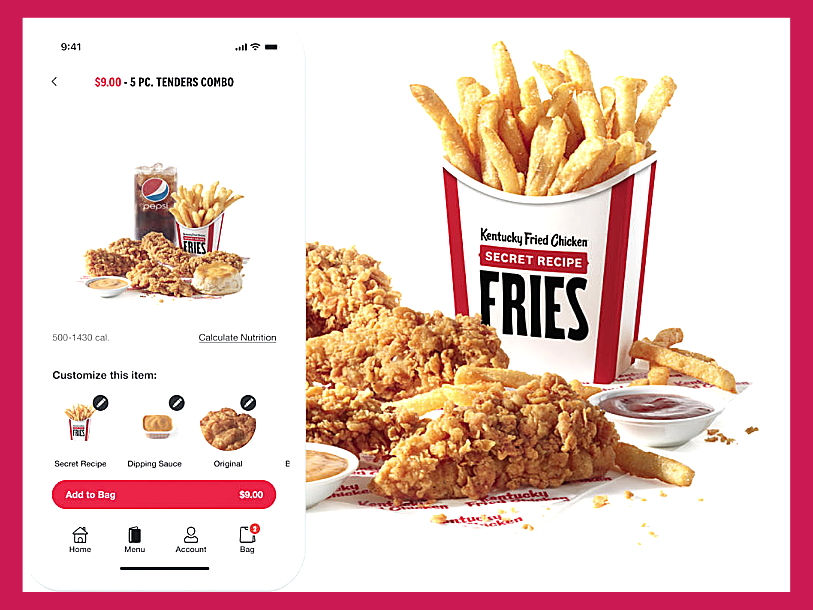 What Is KFC?
The American fast food giant KFC (short for "Kentucky Fried Chicken") has its headquarters in Louisville, Kentucky. It is the second largest restaurant chain in the world in terms of sales after McDonald's. As of December 2019, it had 22,621 branches in 150 countries.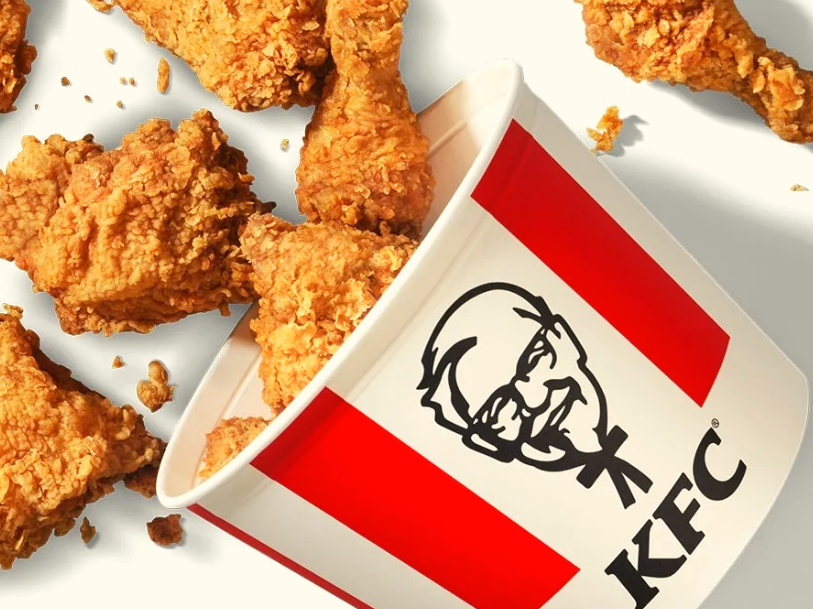 Colonel Harland Sanders, an entrepreneur who opened a roadside restaurant in Corbin, Kentucky to sell fried chicken during the Great Depression, started KFC. Sanders saw how restaurant franchises could be a good idea, and in 1952, the first "Kentucky Fried Chicken" franchise opened in Utah.
KFC made chicken famous in the fast-food industry. KFC first made pieces of chicken that were pressure-fried and seasoned with Sanders' recipe of 11 herbs and spices.
Larger portions of fried chicken are served in a "bucket". This has been a staple of the chain since franchisee Pete Harman came up with the idea in 1957. "It's Finger-Lickin' Good!", "Nobody does chicken like KFC" and "So good" are well-known slogans for KFC.
What Are KFC's Products?
The main thing that KFC sells is pressure-fried chicken pieces with bones seasoned with Colonel Harland Sanders' "Original Recipe". The product is usually sold in two or three-piece servings or in a cardboard bucket for a family that holds between six and sixteen pieces of chicken.
KFC has changed its menu worldwide to fit the tastes of different places. There are more than 300 items on KFC's menu around the world. Grilled chicken is sold in places like the UK and the US. In countries where most people are Muslim, the chicken served is halal.
People in Asia tend to like spicy foods, like the Zinger Chicken Sandwich. In many international markets, you can get the seasoning for the core chicken pieces in a hot and spicy version instead of the classic KFC recipe. The hot and spicy coating is not only spicier, but it is also crispier.
What Is the Online Ordering Service of KFC?
As restaurant chains fight to make themselves more convenient, technology is a big part of the battle. The most important things are takeout and delivery. The National Restaurant Association and Technomic recently said that almost 60% of restaurant sales are takeout.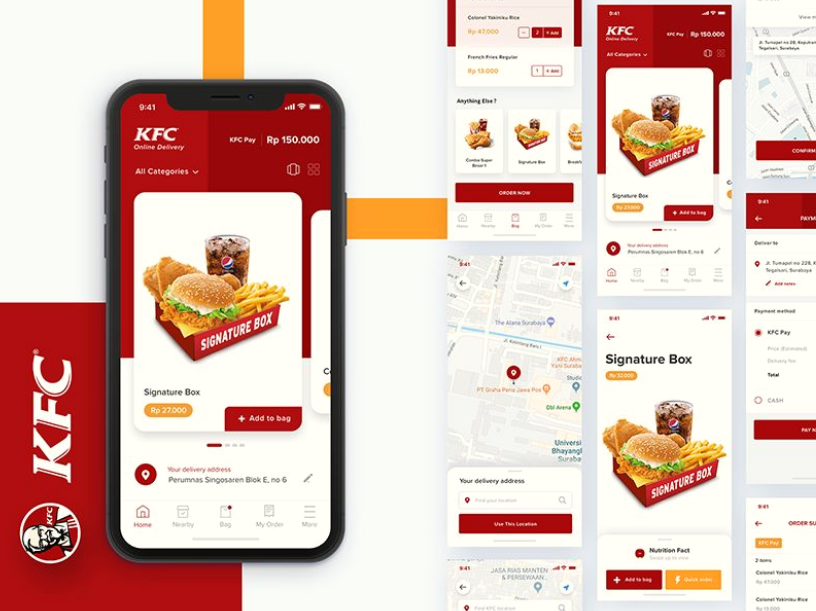 Adding these services does more than make things easier. For example, when you order online, the average bill is 60% higher than usual, and the business is "highly incremental," which means that people are probably going online to order a meal.
Thus, this online ordering service offered convenient delivery to its customers. You can order from KFC online through their website or the KFC app for iOS and Android. It is also possible to use a third-party delivery service to order KFC.
What Is the KFC Mobile App?
Since the goal of KFC is to make its products accessible and services convenient, it launched its mobile application. The mobile application focuses on the fast-food chain's online ordering and delivery services.
With the help of the KFC app, you can have any KFC product delivered anywhere and anytime. You don't have to visit any KFC branch, as your favorite KFC meal will be delivered straight to your home.
It has never been easier to order world-famous fried chicken. With the new KFC app, you can access all your favorite KFC items, offers, and special deals. The KFC app is free on the Google Play Store and the Apple App Store.
How Can You Setup the KFC App?
Upon installing the app, it will ask permission to access your location. You have an option only to allow it while you're using the KFC app. This feature will eventually help you when you need to put in your address for delivery.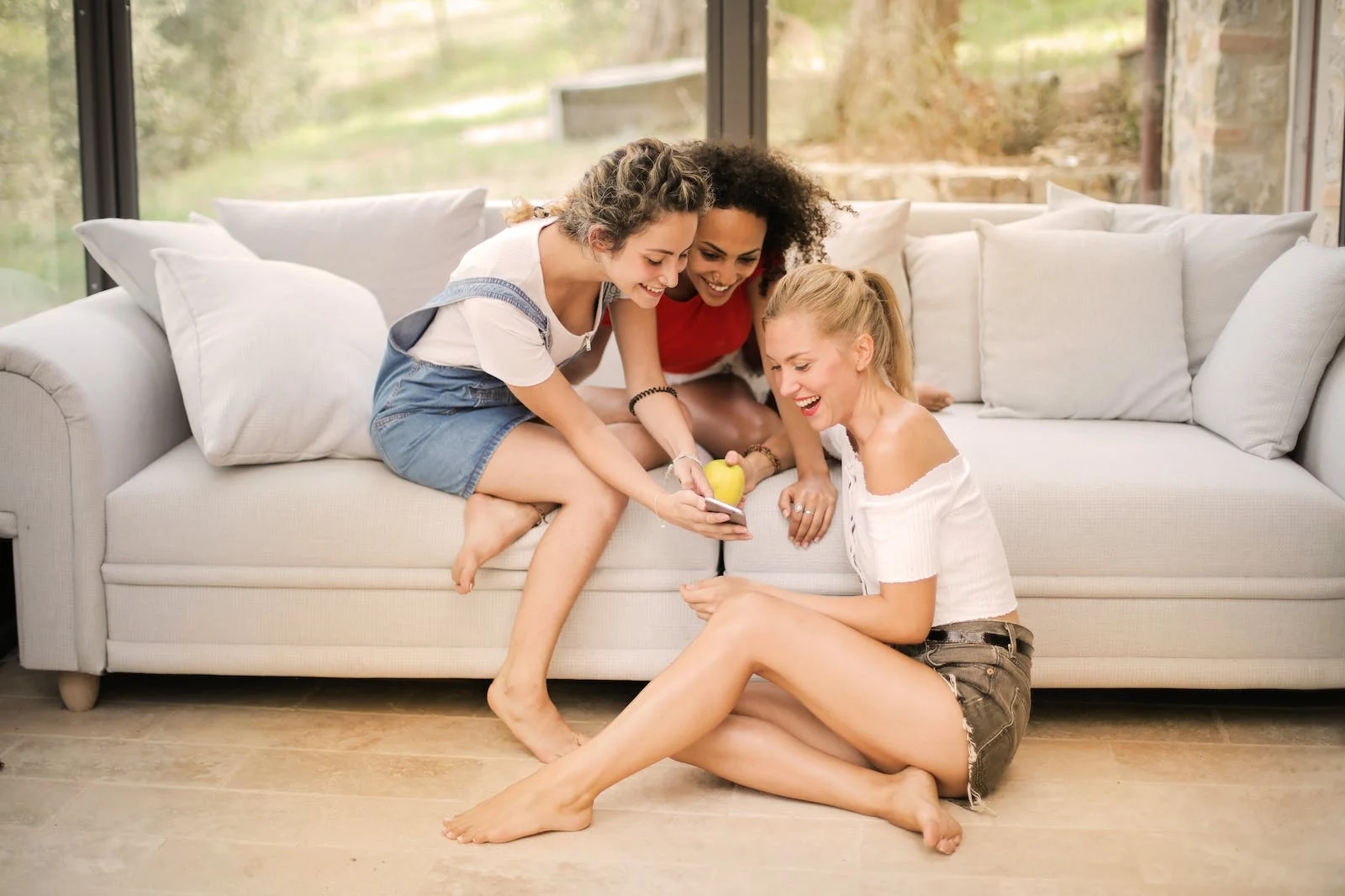 The KFC app also asks if you want to receive notifications for order status, special offers, and discounts. You must sign in or register an account on the KFC app. These notifications will be sent through your registered email address.
If you already have an account, you only need to sign in using your duly registered email address and password. You may also log in using your Google account or Apple account. This also goes if you want to create an account on the KFC app.
How Can You Create an Account on the KFC App?
Upon tapping the "Create Account" button, the app will lead you to its registration page. You will have to provide your full name and contact number. The email you will use will also serve as your login ID on the KFC app.
Then, you must create a password that should be between 8-15 characters, should contain at least one mixed case letter, and should contain at least one number. You must confirm your password by typing it twice in the app.
The KFC app will let you choose if you want to be informed about special offers and discounts via email, social media, or SMS. The last step is to agree to the KFC app's General Conditions of Use and Privacy Policy.
How Can You Order Online Through the KFC App?
Whether you have a registered account or not on the KFC app, you can still order your favorite KFC meal. If you don't have an account, you only need to click the "Order as Guest" button.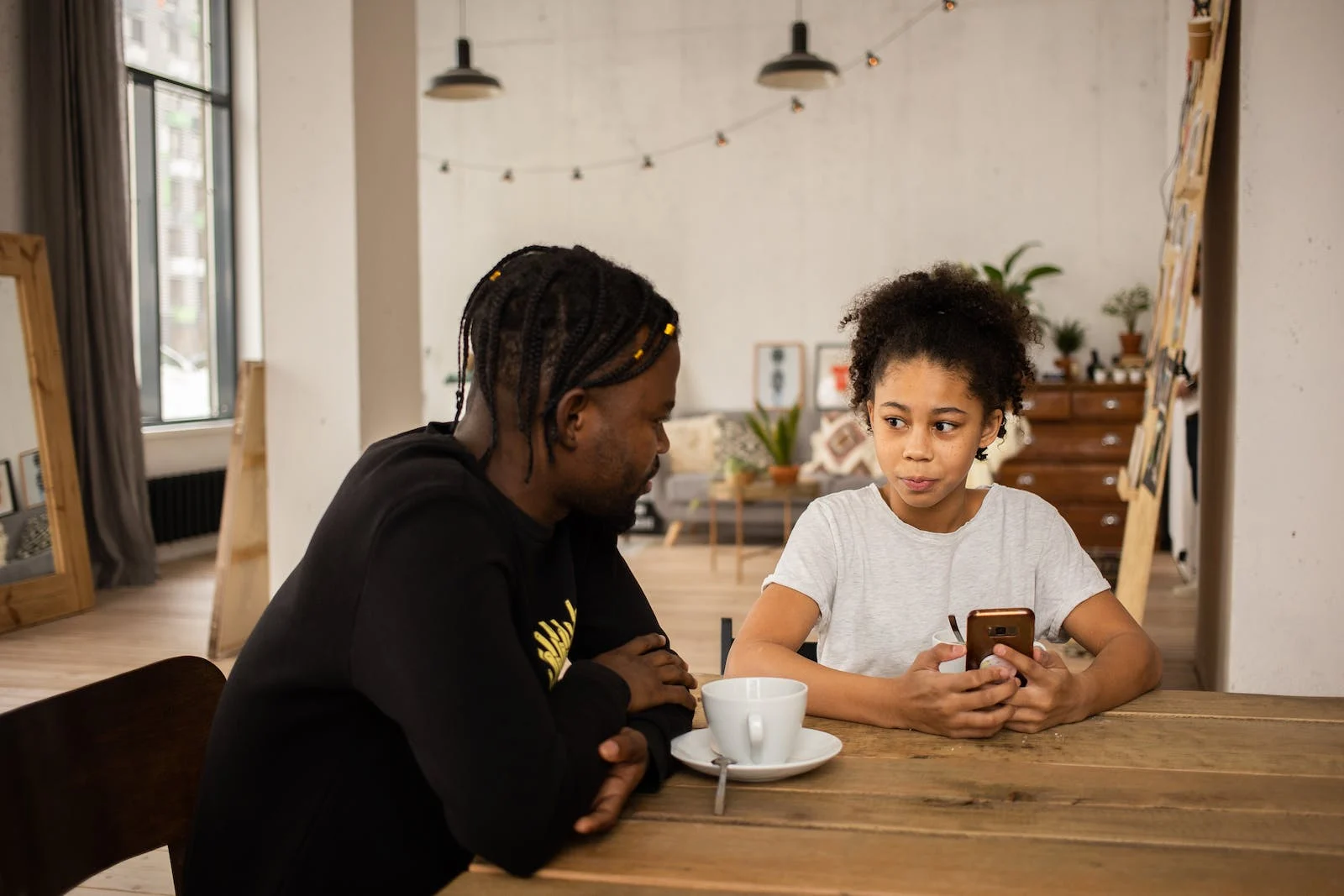 The app's home page will immediately ask you if you want to order for delivery or pick-up. If you choose delivery, you will receive your order anywhere – house, office, and even outdoors.
If you choose pick up, the KFC app will automatically detect your location and find the nearest KFC branch. However, you may manually input your location on the KFC app. Then, the KFC app will also display the nearest branches.
The KFC app will let you know if those branches offer delivery services. You can get the KFC branch's store hours, contact number, and complete address. You'll also be able to visualize its location through the displayed map.
How Can You Check the Menu?
Upon confirming your address for delivery or the branch where you'll pick up your order, you can now proceed to check the menu. The KFC app organized the menu according to the types of meals.
Chicken
Bucket Meals
Signature Meals
Pastas and Bowls
Snacks
Sandwiches
Fixins and Extras
Desserts and Drinks
Remember that the menu changes depending on your chosen branch or your location.
How Can You Checkout Your Order on the KFC App?
Like any online shopping and food ordering app, you must put your food items in the cart. The KFC app also displays the amount of the product. Upon adding products to your cart, you will see the subtotal amount of the food you wish to check out.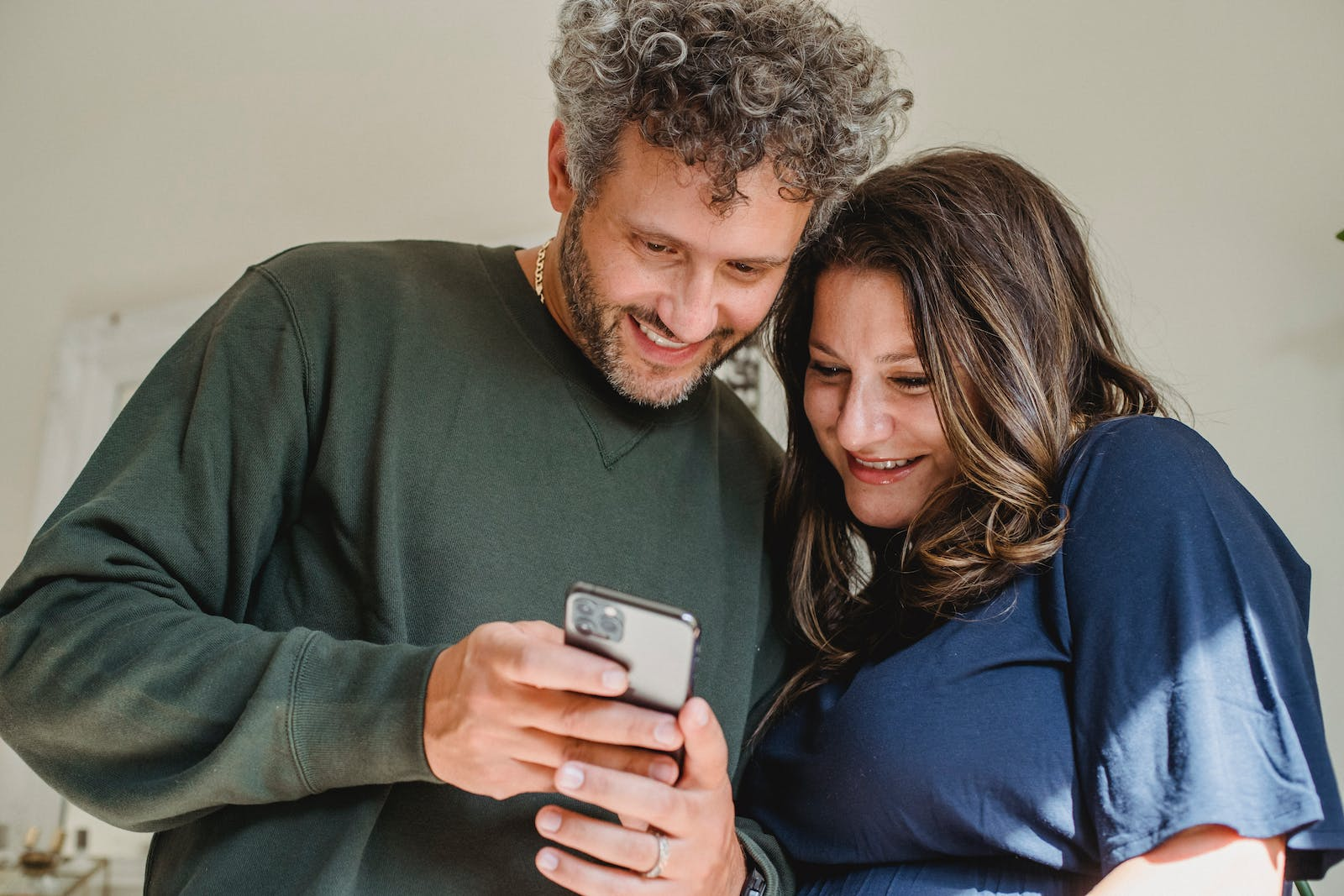 Once you are done, you only need to confirm your details. Make sure you have the correct name, address, and contact number. You can immediately skip this part if you have an account on the KFC app.
There's also an option for you to add specific instructions and requests to your orders. You may ask for extra utensils, remove sauces, add extra vegetables to your sandwich, and more.
You can also add instructions for the delivery rider by providing landmarks.
How Can You Pay for Your KFC Online Order?
Cash, mobile payments, electronic bank transfers, KFC Gift Certificates, KFC electronic/digital vouchers, and credit and debit cards are all accepted forms of payment in the KFC app.
There's no minimum purchase quantity. However, there is a delivery fee that varies per location or store.
How Can You Track Your Order via the KFC App?
After successfully completing the order transaction, you will be given an order number and a confirmation via email or text message. You can also find out the current status of your order by visiting the website.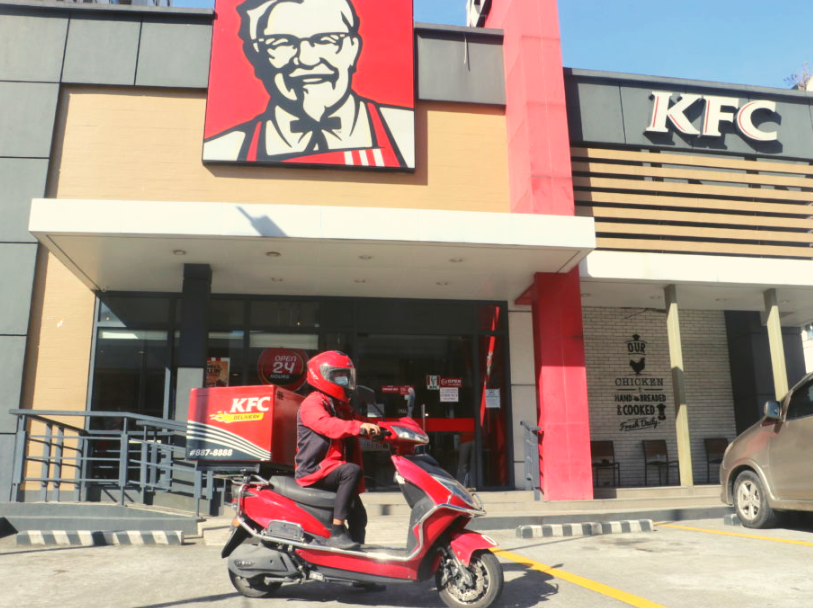 However, the KFC app is the easiest way to track your order. The app automatically reflects the progress of your KFC order, whether it is being prepared in the store or the delivery rider is on the way.
You can use the order number sent to your email or SMS to track your order by manually typing it in the "Search" option. With this order tracking feature, you'll know your order's expected arrival time.
What Is the Other Infomation You Can Save on Your KFC App Profile?
To avoid the hassle of manually providing your name, contact information, and address on the KFC app every time you order, you can save these details instead. The app allows you to save multiple addresses and contact details.
Thus, you will only need to tap or select the address when finalizing your order. Moreover, you can also have a list of your favorite orders and items for easy access for future orders.
Conclusion
KFC provides a way for customers to have a convenient method of ordering their favorite items – through the KFC app. Customers may track their orders online.