Due to improvements in GPS mapping and more features than ever, navigation apps are becoming more and more popular. Top players in this field include Google Maps, Apple Maps, and Waze.
Waze is a free GPS navigation and mapping app run by its users. Waze is known for telling drivers about traffic in real-time and giving them turn-by-turn voice navigation directions. Read on to learn more about the Waze app and what it can do.
What Is Waze?
Can Waze Help You Find the Best Routes?
How Can You Input Your Destination on the Waze App?
Are the Information on Waze Updated in Real-Time?
The Waze App's Other Features
How Can You Connect with Other People through Waze?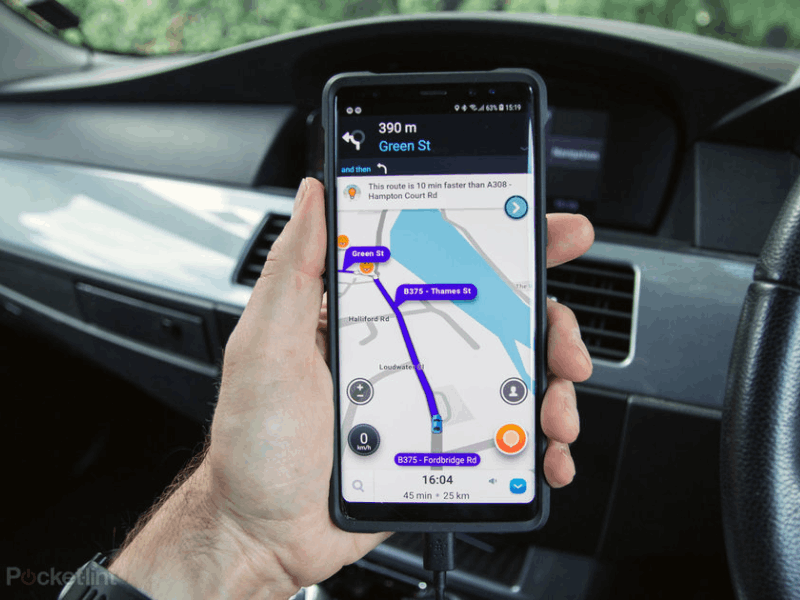 What Is Waze?
Waze is a free, interactive navigation app owned by Google and works on iOS and Android. It uses your phone's GPS to determine the best way to get from one place to another, and it gathers information from social media users to inform you about road conditions as you drive.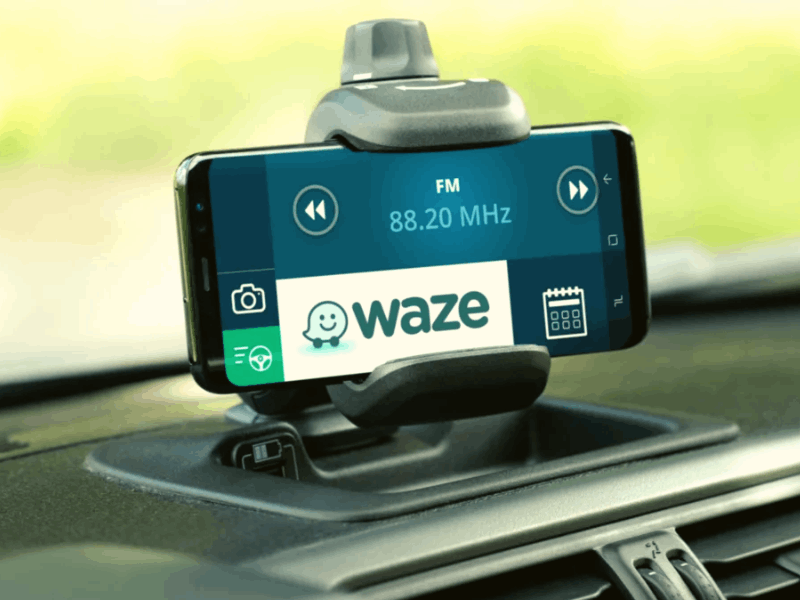 Drivers on the Waze platform act as the road's eyes and ears to inform other drivers about traffic, police, accidents, detours, speed traps, construction, and anything else going on nearby or on your route.
Waze is a navigation app that its users run. It was made by an Israeli company and bought by Google in 2013. Waze considers accidents, traffic jams, speed traps, construction, and other things that could slow a driver down to find the best route to the user's destination.
The app lets users keep a list of their friends so they can keep track of each other on a trip or find a friend who is nearby. Updates are sent automatically as users drive, and users can share them on their own through the app.
How Can You Download the Waze App?
Even though Google owns the Waze app, it is not only available to people who use Google or Android. The Waze app is free to download from the Google Play Store and the Apple App Store.
For a smoother run, the Waze app needs the following operating systems on the devices: Android 5.0 and above and iOS 14.0 (or later).
Can Waze Help You Find the Best Routes?
The more people use Waze and add to it, the more accurate it gets as events are checked and changed. The app changes your route so that you can avoid traffic jams.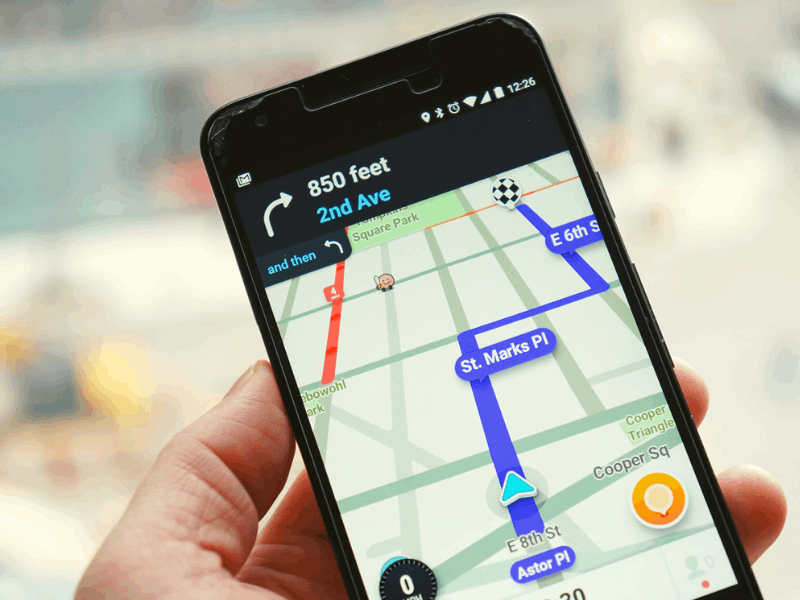 It helps you avoid traffic in real-time and gives you an idea of when you'll arrive, so you can let friends or coworkers know if they're waiting for you. Waze also tells you step-by-step how to get to your destination and helps you find the cheapest gas along the way.
You can plan a route in any direction you type into the app. It shows you different routes and lets you choose the best one. The quickest path is automatically selected by the app. However, you can change it to tell you the shortest way to get there.
What Are the Other App Integrations on Waze?
You can listen to music, podcasts, or a playlist while driving through the Waze app. You can start, stop, and skip through your choices without switching apps. For example, if you tap the Spotify icon on the home screen, Waze will open the app on your phone.
When you use Spotify through Waze, you can only do certain things, like change playlists, stop or pause a song or podcast, and skip from one song to the next. You'll still need to open Spotify to use all the controls, like searching for songs.
Waze lets you figure out and share how long your trip will take. If you let Waze access your contacts, you can also send your estimated arrival time to friends, family, or coworkers.
How Can You Input Your Destination on the Waze App?
Waze can help you figure out how to get where you want. First, type an address into the search box at the bottom of the screen or tap the microphone icon at the top of the window to speak your destination.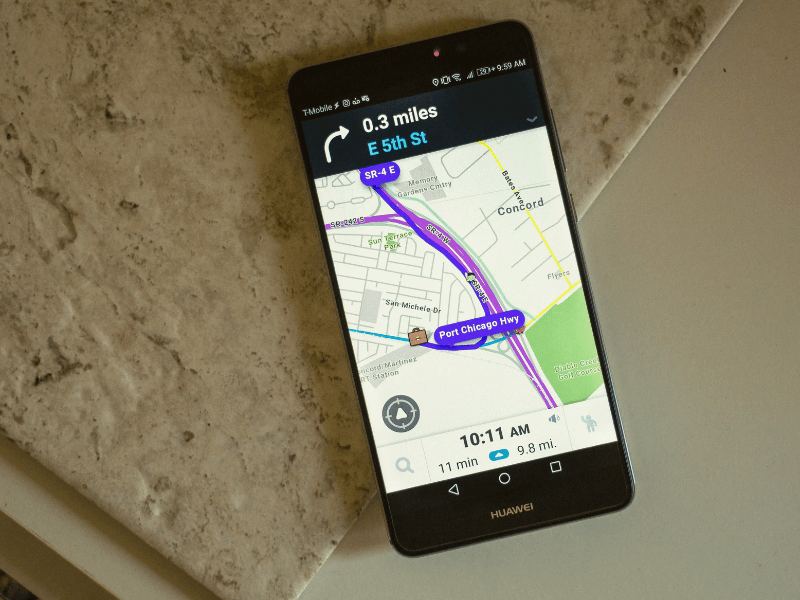 You can put your most-used addresses, like home, work, or the vet, into the program. Then, all you have to do is say "Home", "Work", or the "Vet".
Waze takes information from other drivers in the area and analyzes it to figure out the fastest route based on how the roads are right now. You can see things like when the best time to leave would be to avoid traffic. If you tap "Routes & HOV" at the bottom left of the screen, you can see other routes and how long they are likely to take.
You may also schedule drives ahead of time and link them to your calendar or Facebook events. The gear icon at the top of the pane takes you to a settings and preferences menu where you can change more about the app.
Optimizing Waze Controls
You can set the app's preferences to show you only the information you need in the best way possible by tapping on each setting and, in some cases, turning controls on and off.
If you sign in to the app, you can use the settings to change how you want to drive, how you want to be notified, and other account information.
With these controls, you can choose how your map looks, how your car looks, which icons you want to see, what information you want to see on your map, which types of roads you want to drive on, and much more.
Is the Information on Waze Updated in Real-Time?
Even though Google owns Waze, the app looks and feels nothing like Google Maps. Waze focuses on different parts of your trip. Google Maps is a great way to get around big and small places. It is beneficial for people who walk or take public transportation.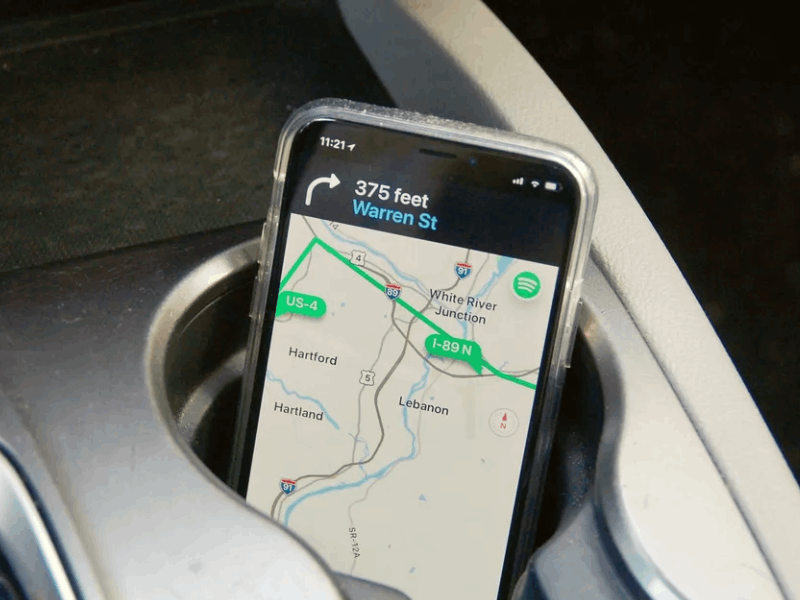 Waze is made for drivers and problems on the road that could slow down a trip or commute. Some of the traffic information on Waze is the same as what you can find on Google Maps. Still, the app also gets information from other drivers who are using it right now.
Crowdsourcing on Waze gives a true picture of how the roads are at any given time. Waze lets drivers tell each other about things that will slow down traffic, like accidents, police problems, detours, road closures, or anything else.
Can You Report Incidents on Waze?
To report an incident, tap the orange speech bubble icon at the bottom right of the screen, then tap the type of alert from options such as traffic, police, crash, hazard, map problem, or road closure, and then tap "Send".
Other drivers can confirm and update your report, and you'll get points and unlock achievements on the app's scoreboard. New users are called "Baby Wazers," but they can move up in rank as they drive more miles, send in reports, and connect with friends through the app.
Do not fill out reports while you are driving. It is dangerous and takes your attention away from the road. Instead, have a passenger do it or pull over. If your "Invisible" switch is on, you can't file a report.
The Waze App's Other Features
On the app, the speedometer has a feature that tells you what the speed limit is where you are driving. It will also tell you if you go over the speed limit in that area, but this feature only works in some places.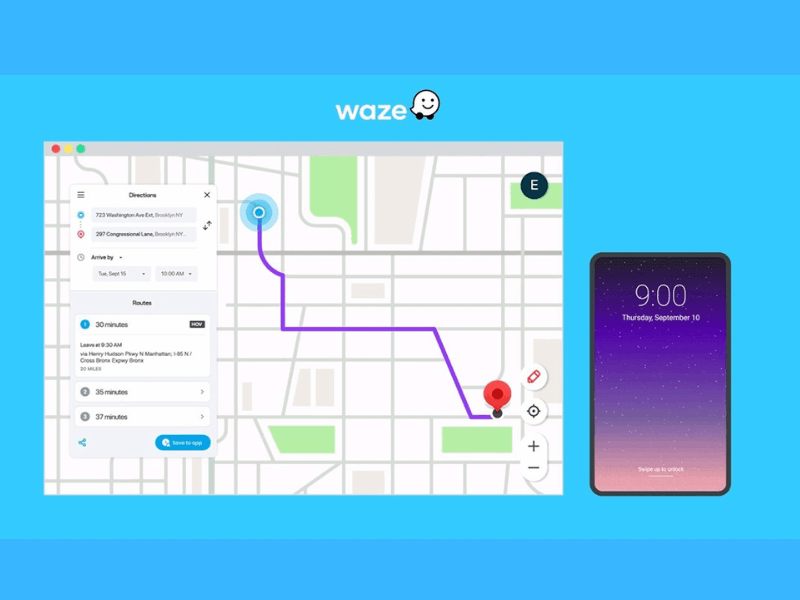 The app has a Gas station locator feature that lets you find gas stations nearby. You can sort the search results by the price range and the type of gas you want. You can use the app to see a list of places that sell something in a certain category, such as food, books, paint, etc.
Waze still needs to show user ratings and reviews, so it can only show a list of businesses and where they are.
If you park somewhere, you don't know. You can mark your spot on a map to find it when you return.
What Maps Are Available on Waze?
Waze was designed primarily for usage in urban areas, hence the vast majority of its data relates to city driving. When not connected to the internet, a GPS navigation system will not function. Even yet, most maps are available for download and use even without an online connection.
Traffic information is not up to date on offline maps, which is a shame. Users can mark and save their favorite spots by putting "pins" on the map. You can also let your friends and family know where you are.
You can only use offline maps to find your way. People who want a guide they can use anywhere can also get dirt roads and off-country maps.
How Can You Connect With Other People through Waze?
Waze is also seen as a platform for online communities because its users can connect through the app and other apps. When you sign up for Waze, you will get a request to link it to your Facebook account. Other social media apps, like Instagram and Twitter, are also linked.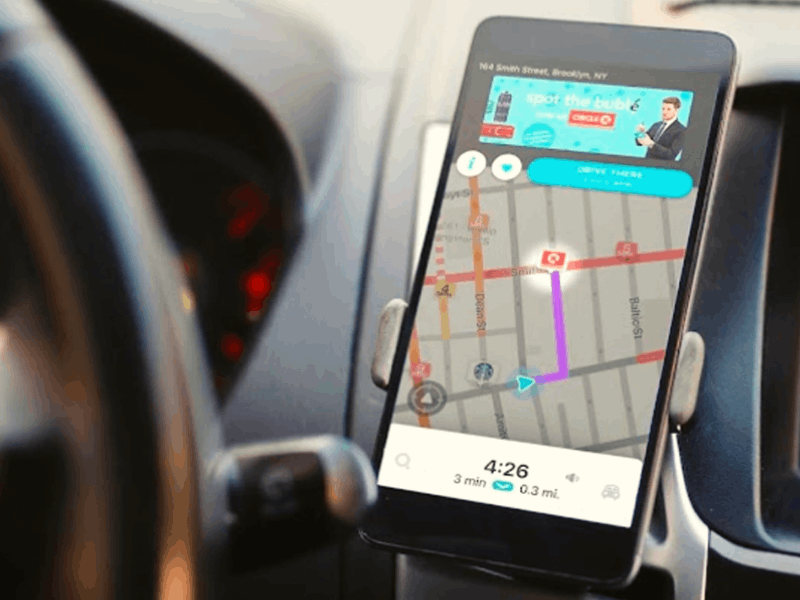 You can add your friends' addresses to Waze and the app will keep them as marked pins. There is also a map chat feature where you can leave photos and messages for others to look at.
Tap the bar at the bottom of the Navigation screen and tap "Share drive" if someone needs to know where you are and how long it will take you to get to your destination. You can share your location, time of arrival, and more from there.
How Can You Utilize the Scheduling Feature of Waze?
The Arrive At function will keep track of your desired destination and preferred route. Using real-time data, the app will notify you of the optimal departure time.
You can also use Waze to ensure you don't miss any appointments by planning your drives and syncing them with your calendar. This should sync your plans with your calendar, so you always know where you need to be.
Conclusion
Waze is a navigation app that uses real-time crowdsourcing to assist users in discovering the most efficient route. Route data, incident reports, and more are crowdsourced by Waze users so that anybody may contribute to the app.