Doesn't it sometimes get overwhelming to keep track of your health while keeping up with a million other things? You can make it easy on yourself by using the Apple Health app to track yourself.
If you use Apple products then you can download the app to keep a record of everything health-related in one spot. It will gather all your walking steps, running distance, and also exercise hours.
You can also store personal health records and more. Up next we're going to tell you more about the Apple Health app.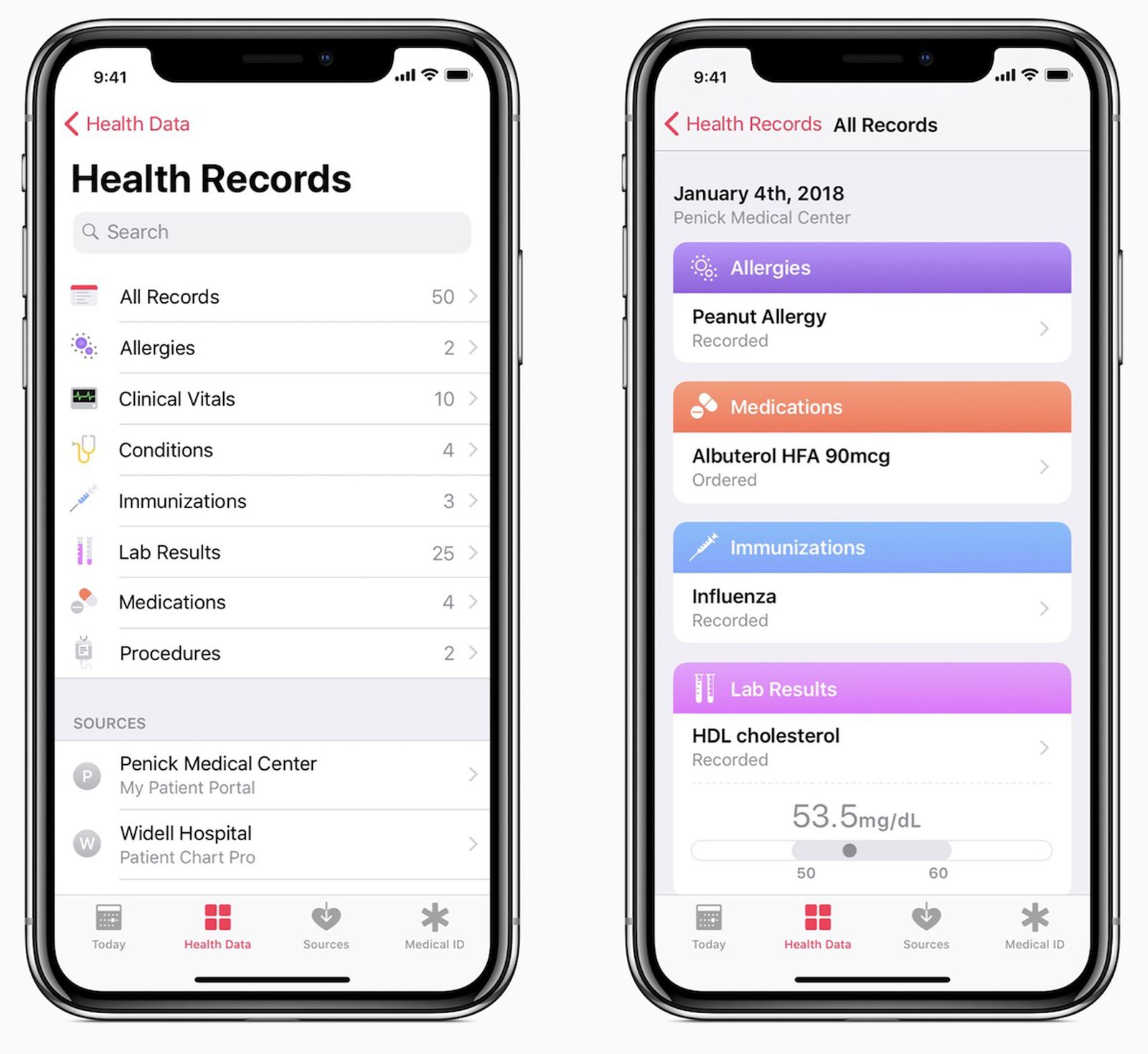 What Is the Apple Health App?
It is an apple app that consolidates all your important health data from your Watch, iPhone, and other third party wellness apps so that you can keep track of your progress in one appropriate place.
You can use this app to see your long term trends or get into the daily details of various health metrics. Whether it is to lose weight, track your exercise, improve sleep or manage chronic conditions, the app can help
Apple Health app utilizes machine learning to determine things that matter most like exercise minutes or vitals. It will highlight this important data and deliver it to you.
When you use its interactive charts, you can view your health trends quickly like see how your blood pressure or cholesterol has changed over the years.
Features and Benefits
Helps you Manage Sleep
This health app helps you prioritize sleep since sleep is important in maintaining a healthy lifestyle. It will give you all the tools you need to manage your sleep schedule.
The app will create a pre-bedtime routine and see if you can consistently meet your sleeping goals. You know lack of sleep can lead to various health issues like stress, lack of concentration, and lowered immunity.
Therefore, you should keep track of your sleeping patterns.
Tracks Various Types of Health Data
Our bodies are complex systems whereby tracking its health data can be a daunting task. Therefore the health app makes this tracking of a vast array of health information and sorting it through quite easily.
You can use browse tabs and the updated search to get information regarding your weight, blood glucose, heart rate, hearing health, and information concerning your period.
Now, it is even possible to log and track different symptoms of diseases and learn more about them.
Mobility
The app has got a gyroscope, accelerometer, and GPS which all help both the iPhone and Apple Watch to track steps, workouts, and all-day activity.
Moreover, this mobility is taken a notch higher by linking this data with scientifically validated algorithms. A quick look at mobility tells more metrics like walking speed and walking asymmetry.
Promotes Healthier Habits
The Health app incorporates data from thousands of third-party apps that are designed to encourage healthier habits ranging from nutrition to fitness and meditation.
You can also get app recommendations for particular health categories that intrigue you. This data from other health apps are kept alongside that from your Apple Watch and the one you logged on your phone directly.
Search Health Records ASAP
You can view a combined timeline of your health history which includes immunizations, lab results, medications, and other records, even if this information is from various health institutions quickly.
You will also get a notification in case new records are available.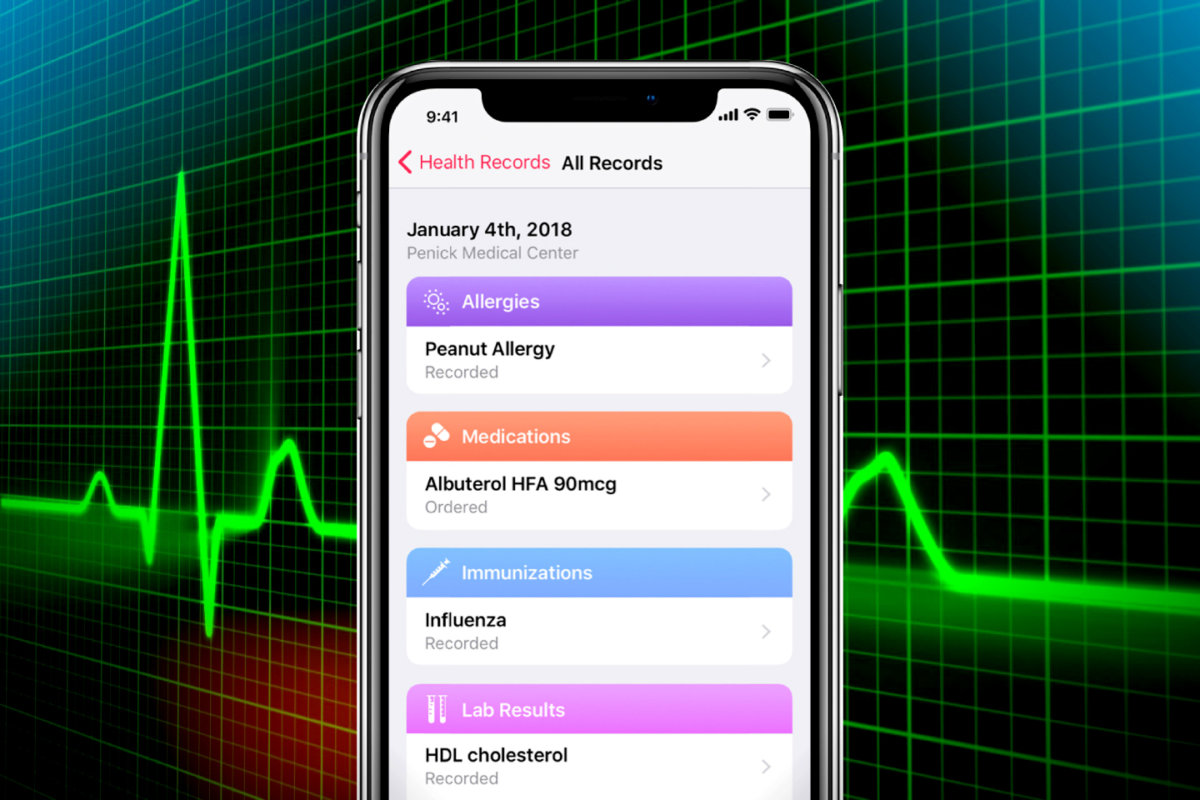 How to Use it
Open the 'health app' by tapping the red heart icon.
Tap the silhouette icon in the right top corner.
Select 'Health profile'.
Select 'Edit' to fill the data on screen.
When you finish filling in the data, tap 'close'.
To share data from other apps with the Health app.
Tap the 'Sources' tab in the health app.
You will see a list of all apps that are health-compatible. Select one to see its options.
The next screen shows the data that a particular app can share with the health app, move sliders to green/on for the data options you want.
Note that the health app includes suggestions for other apps that track the data talked about in each section.
Using the Apple Health App Today
When you open the app, it defaults to the 'Today' tab. Today tab gives the main overview of your current day's activity information and other previous days, weeks, months, and years whose data you have.
The data you get here depends on the data you are receiving from various health apps and devices. Find more about this data here.
Bottom Line
The Apple Health app helps you keep track of all your health information in one convenient place. It is a single source for all your digital health data from different sources like Apple Watch, iPhone, and other health apps.
It has the tools to help you lose weight, track your exercise, improve sleep, and manage chronic conditions.