Zoom has become one of the best video platforms that we use today. It has become the optimal communication tool that provides us with some of the best features.
Similarly, the Amazon Echo Show is a great communication device that can be used for Zoom. The Echo Show is a versatile device that can make video calls and perform various other functions. But what happens if you use Zoom on your Echo Show?
Echo Show is now compatible with Zoom. And if you don't know how to set it up, I'll explain below how to use Zoom on an Echo Show. You'll also learn what an Echo Show is, how to use it, and much more with my guide below.
What Is an Echo Show?
What Is Zoom and What Are Its Features?
How to Set Up Zoom on an Echo Show
The Simplicity of Zoom
Productivity in the Office and Comfort at Home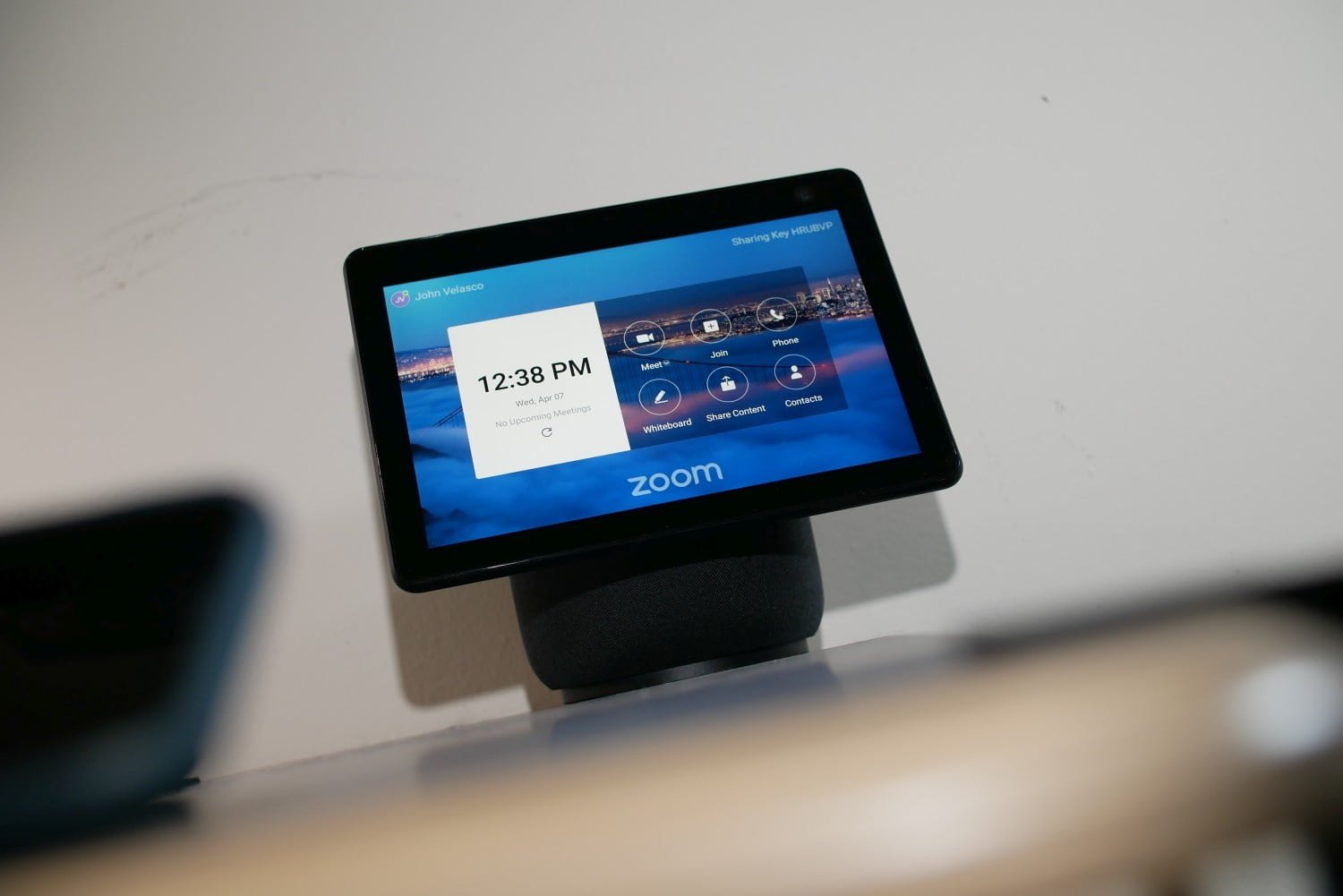 What Is an Echo Show?
Amazon's Echo Show is the newest interactive touchscreen device that allows me to display photos, play songs, and even make video calls. All of this can be done thanks to its magnificent technology.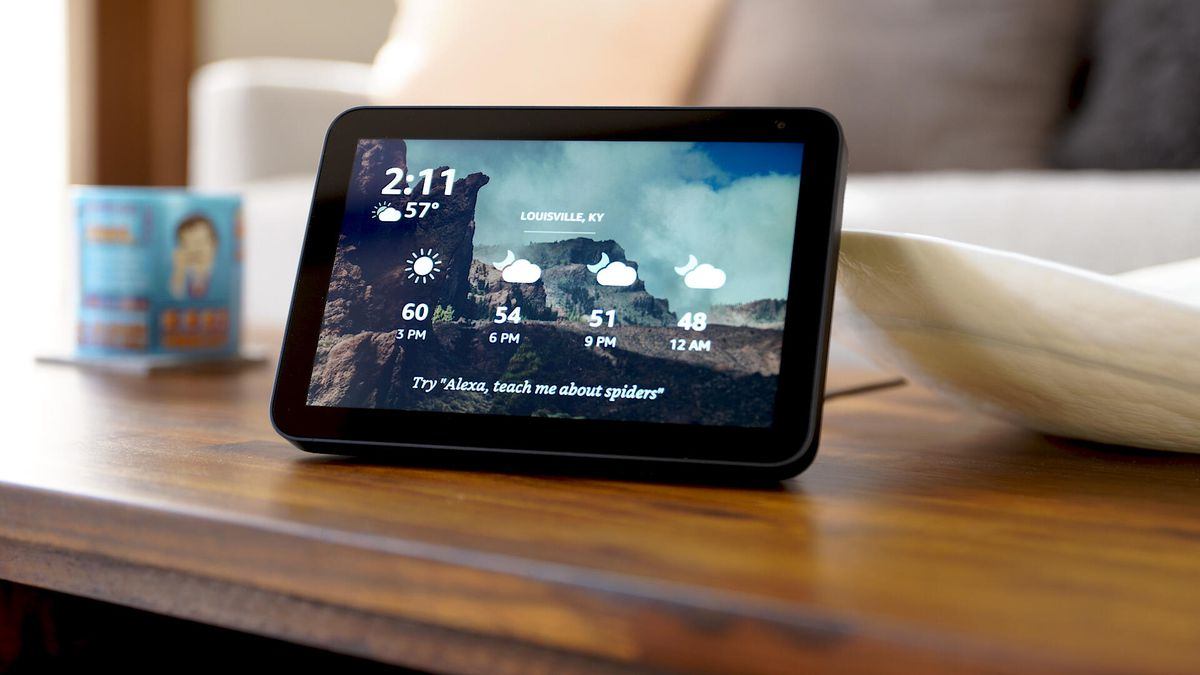 The Echo Show has a screen, a camera, and an audio input and output, which allows me to make a video call. Before, I could only make video calls through my Echo Show with other Echo Show owners or to anyone with an Alexa app on their phone.
However, in recent years, Amazon has integrated Zoom into its platform, making it more available to a broader population.
This feature alone has been the driving force in Echo Show sales in recent months.
Uses of Echo Show
Apart from video calls, there are many other uses of the Echo Show. For example, I can watch movies, shows, and many other videos simply by asking Alexa. I can even narrow down the options to specific categories.
Many video streaming services like Netflix, Hulu, and HBO have partnered with Amazon and are now available on the Echo Show. The Echo Show also works with your home security cameras and video doorbells.
So even if you are not at the front door, you can still check through the Echo Show who's knocking. There are so many uses of the Echo Show, which make it a very versatile and valuable device for your home.
What Is Zoom and What Are Its Features?
Zoom is an essential tool for communication these days. Whether you're a small business or a large company, it is one of the best ways to keep in touch with all of the members of your team.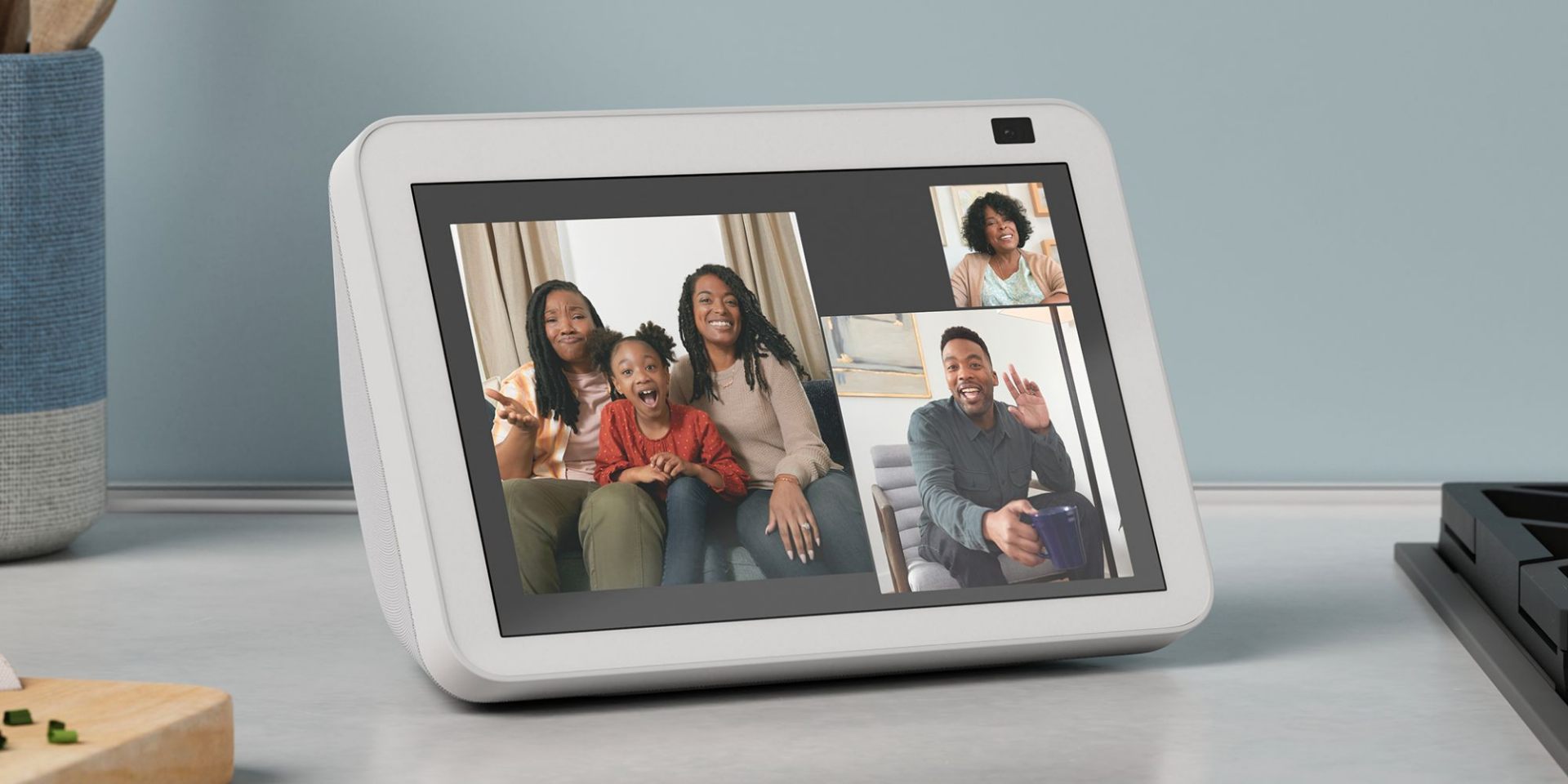 Zoom can also be used for personal reasons, and many of us have been using it to connect with friends from all over the world. Zoom is a cloud-based video conferencing service where I can meet and speak with friends on video calls.
Chat is also available within the platform. Zoom features one-on-one meetings, group video conferences, screen sharing, and recording.
Many online classes held today use Zoom as it allows large groups of people to join the group video conference.
Why Use Zoom on Your Echo Show
I often get asked why I choose to use Zoom on an Echo Show when I already have my phone and laptop. The reason behind choosing my Echo Show to conduct video calls is convenience.
Whenever I'm at home, I don't want to sit down on my laptop or hold my phone after long hours using them for work. Instead, I want to focus on simply talking while also preparing dinner.
I catch up with friends and family while doing household chores when I use my Echo Show for Zoom calls.
How to Set Up Zoom on an Echo Show
Before you start using Zoom on your Echo Show, there are some things you need to do first.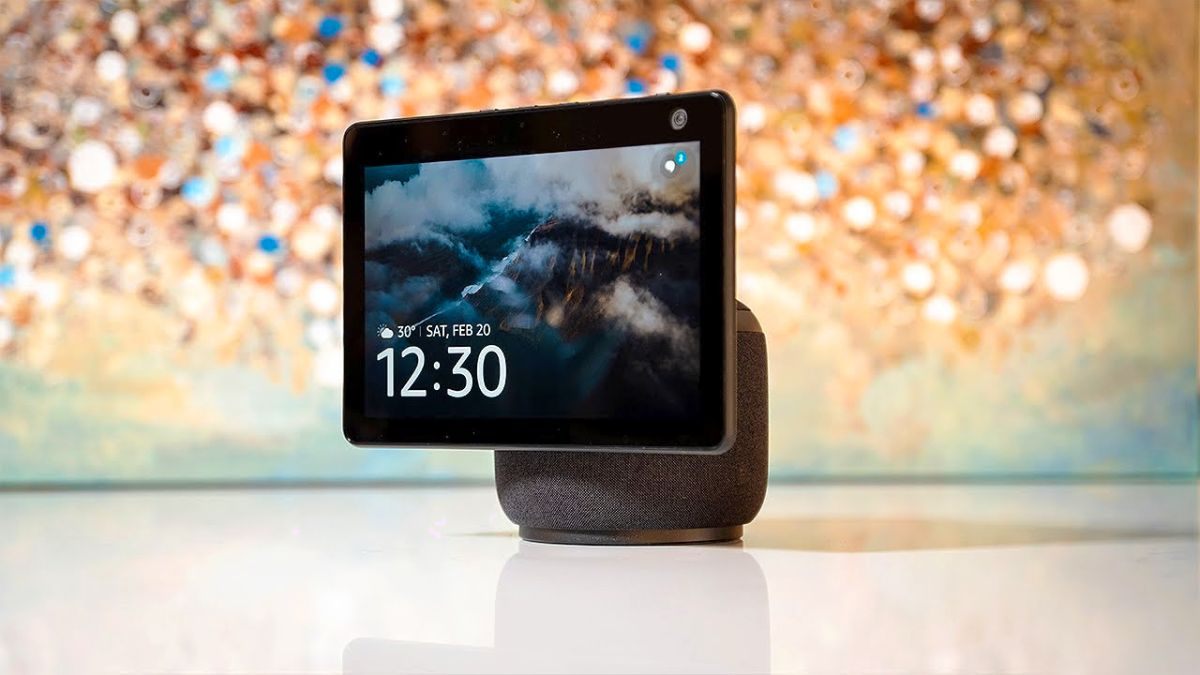 You'll need the latest Echo Show or update the software to the latest version if you have the Echo Show 8 or Echo Show 10. You'll also need an Alexa app installed.
To set up Zoom on your Echo Show, you will first need to connect the calendar on the Alexa app.
Make sure that you follow the complete steps in setting up your Echo Show after you unbox it so you can use it for Zoom calls.
How to Use Zoom on Your Echo Show
The next steps you need to take are to first set up Zoom on your Echo Show. Then, you need to log in to your Zoom account. If you have not created an account, tap "Create Account" and provide the necessary details.
Once Zoom is installed and you have logged in, anytime you want to open the Zoom app, you can call on Alexa on your Echo Show and say, "Alexa, open the Zoom app." Once you're inside the app, you can start joining meetings by using the meeting ID that was given to you, or you can join the meeting based on the calendar that was linked to your Alexa.
All you need to do is check your calendar and see upcoming meetings. Then, tap the date of the meeting to join the conversation instantly.
The Simplicity of Zoom
Anyone who has used Zoom will know that it is one of the best communication tools in the world.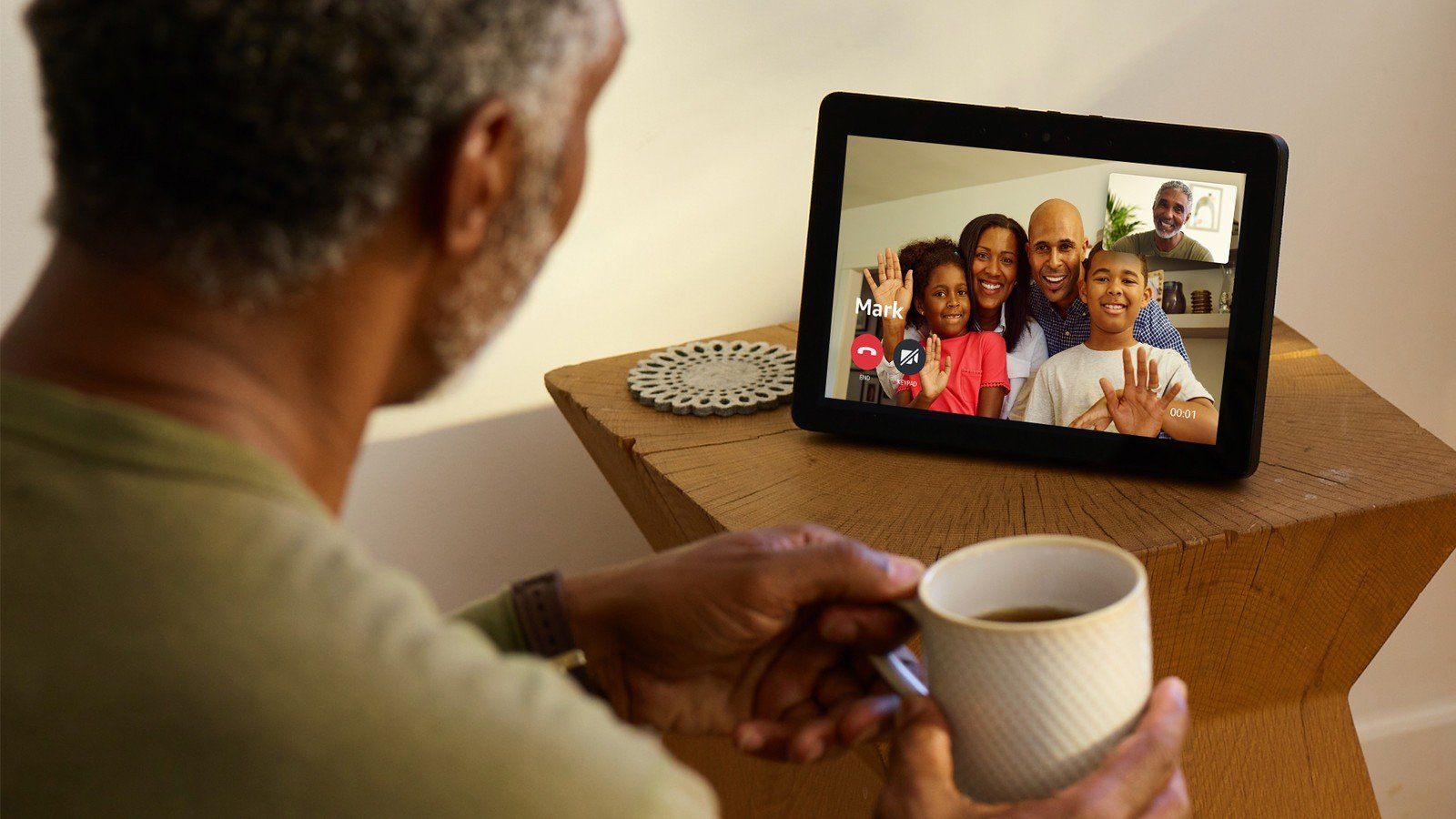 Although it does take a few steps to set up Zoom on your Echo Show, I promise you it is much easier when you are doing it.
One of the main reasons people enjoy using Zoom is its simplicity. It is one of the most straightforward video conferencing tools to use. Even my dad, who is not very tech-savvy, can log in to it and use it to call me when I get home.
Joining a meeting can be done with a simple Alexa command. Screen sharing can be done with a tap of a button, and an invitation to add my mom or friends to join the call is just a few taps away.
Use Zoom on Your Echo Show In Your Office
Whenever I'm at the office, I use my laptop for work and other things. Sometimes, it can be a hassle to navigate through different programs on my screen whenever I'm trying to work and simultaneously be on a Zoom call.
This is why I find it more convenient to make video calls from my Echo Show in the office. This way, I can still work on my laptop while also conducting meetings with everyone from the office.
I can host a meeting with up to 100 participants and control who gets inside the meeting for privacy. I also get to see who is recording the meeting with Zoom's security feature so no one can leak any information outside of the meeting.
Productivity in the Office and Comfort at Home
Using Zoom on my Echo Show helps me conduct a meeting quickly and effectively. It helps me save a lot of time in the office by allowing me to do meetings left and right while also working on my laptop.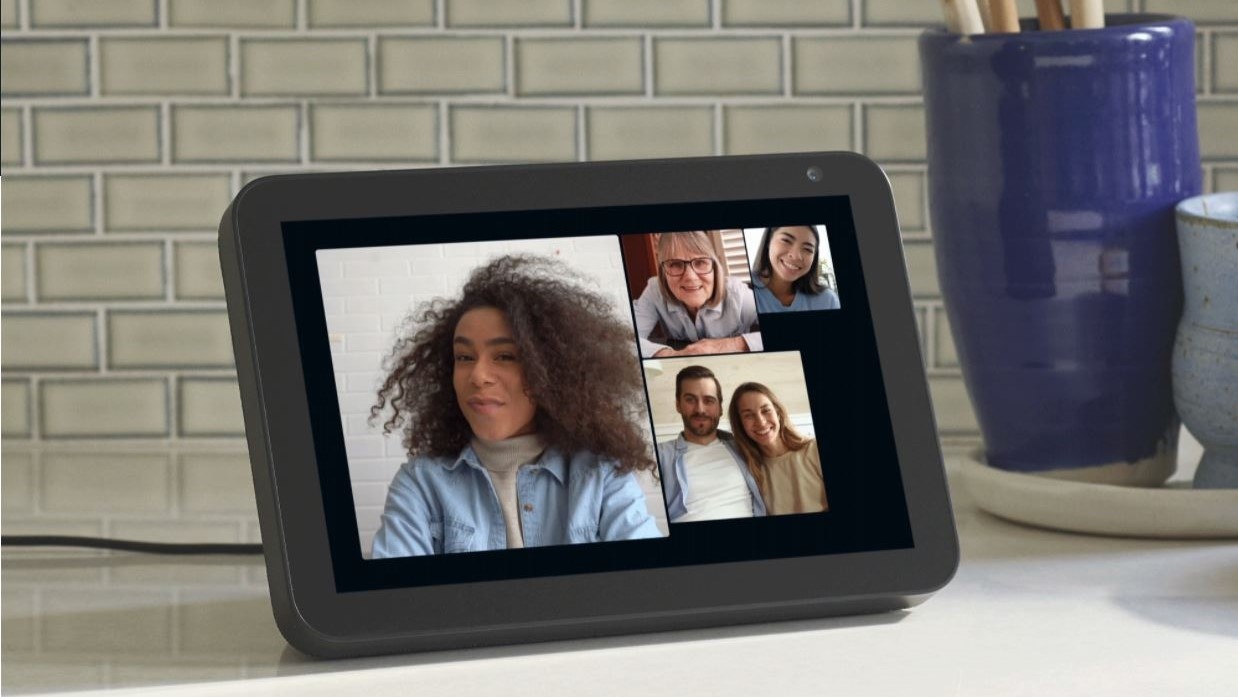 There is an increase in productivity when people work with Zoom since it removes the challenges of remote work. No matter where you are, you're always ready for meetings.
When I'm at home where I want to relax, I can simply make a call to my parents on my Echo Show without having to bring up my laptop or phone. Some of my favorite memories of using Zoom on my Echo Show are when my mom would teach me a dinner recipe. She would make the meal in her kitchen and tell me what to do over the video while I made the same meal in my kitchen.
It's the comfort and convenience of Zoom on an Echo Show that makes this partnership so amazing.
How Zoom on an Echo Show Has Affected Lives
Zoom became the go-to communication tool since the start of the COVID-19 pandemic. People were thankful for this easy-to-use tool when it first came out.
It has provided us with many ways to communicate with loved ones who are social distancing or employees and co-workers working from home. Zoom on an Echo Show has allowed me to work from home even up to this very day.
Calls, meetings, and video conferences are much easier to do now using Zoom on an Echo Show. This is why you should set up Zoom on your Echo show right away.
Conclusion
With all the praise surrounding the use of Zoom these days, don't be late to catch up on the hype. Go ahead and follow the steps above to learn how to set up Zoom on an Echo Show. I promise it will make your life so much easier, and you'll thank yourself for it one day.