In the rush of life, people tend to miss important events and dates. Today, technology has all the solutions to our problems. For those who are preoccupied with workload or habituated to forgetting their loved one's birthdays and anniversaries, Google Calendar App is just designed for you.
Google Calendar is your virtual almanac that should have a prior position in your phone's gallery. Make sure that every day is productive and make the same happen by organizing your routine tasks.
So, here's a complete guide illustrating how to use the app, its features, and all relevant information about the Google Calendar App. 
About The Google Calendar App
Features Of The Google Calendar App
Some Other Features
How To Use The Google Calendar App
Tips To Use The Google Calendar App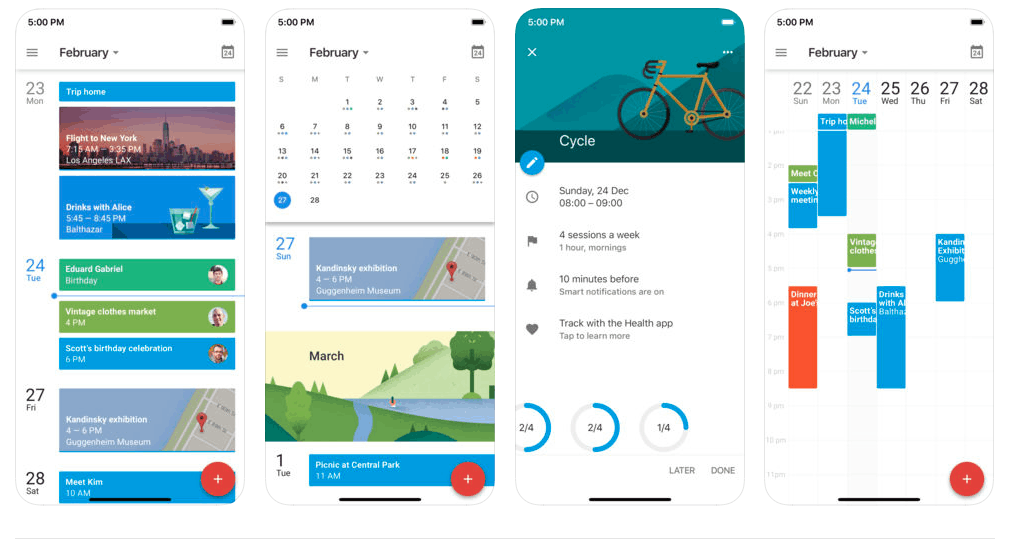 About The Google Calendar App
The Google Calendar App beta version was released on April 13, 2006, but became completely accessible on web and app engines in July 2009. The user interface of G-Calendar was designed by Kevin Fox, co-founder of the startup, "Internet of Things."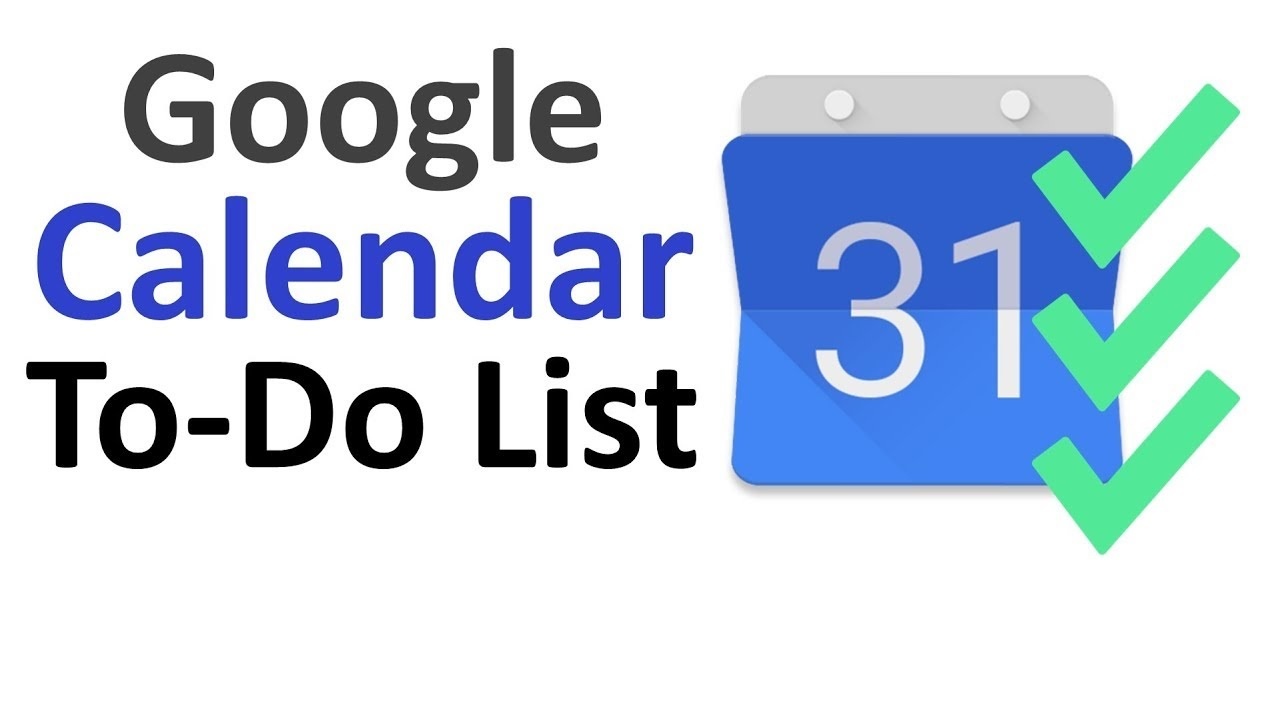 It allows its users to import events from different calendar applications, accessing support from both Microsoft Outlook and Apple iCloud calendars. It is a time-management app that provides scheduling calendar services to its users.
From daily reminders to once-off vacations, it can handle all your day-to-day "To-Do" list as your unpaid personalized assistant. The app's various features include notifications sent to your email, the ability to keep others in the loop makes it a versatile tool with a ton of features.
G-Calendar can also be synced with Gmail for synchronizing important events and information; actually, it was one of Google's ways of introducing Machine Learning (artificial intelligence) to a wider audience. Other than this, with every new and improved version, a variety of features are added to the list of features like contact syncing, Goals, Smart suggestions, and so on.
How To Download The Google Calendar App
Google Calendar App is easy to download for Android and iOS. Android users can download it from the Play Store by searching the app in the Search box of the Play Store. Once the download is successful, please install the application on your device to enjoy its benefits.
iPhone or iPad users can download the same through the App Store by simply searching it in the Search box. It will require an Apple ID and password before installing it on your device, so you must remember both of these credentials for easy access. If you don't have one, get a new one by signing in to iCloud.
Features Of The Google Calendar App
For organizing your fast-paced life without taking much of your time, Google Calendar App provides many uncomplicated and readily available features so that you don't miss any opportunity ahead of you. Here are some of the features listed below to maximize your knowledge about the app.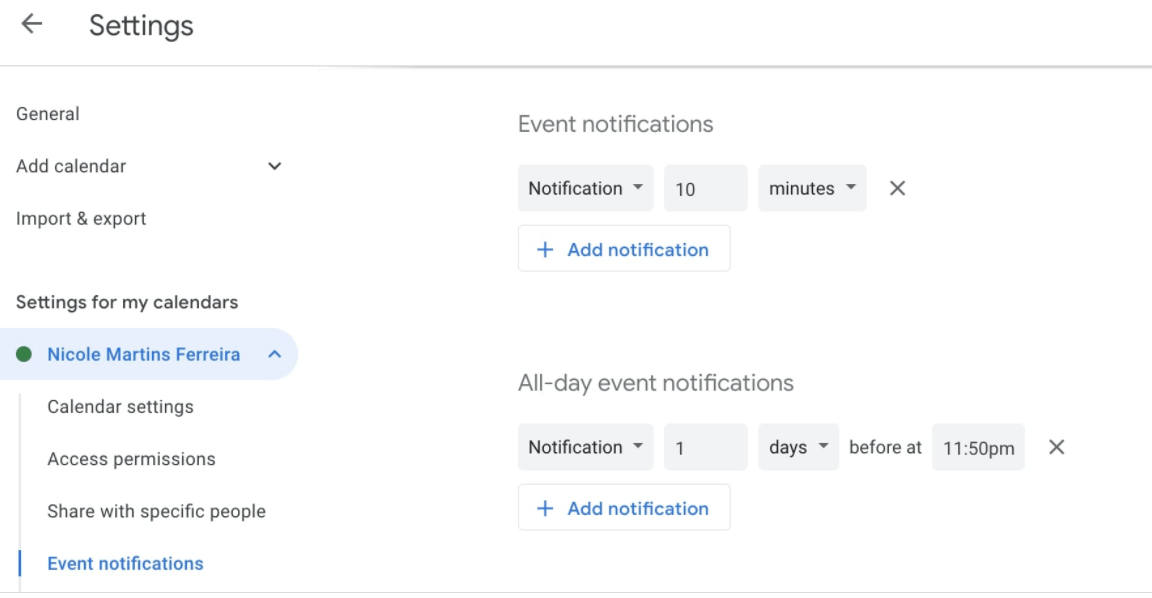 It allows you to create and edit events before you miss the event deadlines. The "All day Event" option in the G-Calendar's app sanctions its users to adjust the starting time and finishing time of an event in advance. For managing different events, use different colors to write the text to help distinction one event from the others.
You can view your important dates and appointments in the calendar with different kinds of setups that resemble days, weeks, months, years or manually create schedules as per your convenience.
Adjust the app set up based on your preferences, be it in date format for hourly appointments or weekly manner for different work commitments on various dates.
Privacy Settings And Special Calendars
With the privacy settings, one can easily adjust their levels of public visibility for individual events and the entire calendar. The calendar defaults are automatically designed to show users the event times in their local time format. Still, with this feature, they can specify a different time zone for any event.
With the latest app features, users can now enable or disable the visibility of special calendars like that of special people's birthdays. Birthday calendars can retrieve dates of births from Google Contacts and displays the dates on an annual basis.
And, like that of the Holidays calendar, a country-specific calendar illustrating dates of festivities, national holidays, and other special occasions.
Some Other Features
The G-Calendar app helps to add locations to easily the event's location. Also, the users can set notifications accordingly with options for essential emails, mobile push notifications, and deadlines for necessary tasks.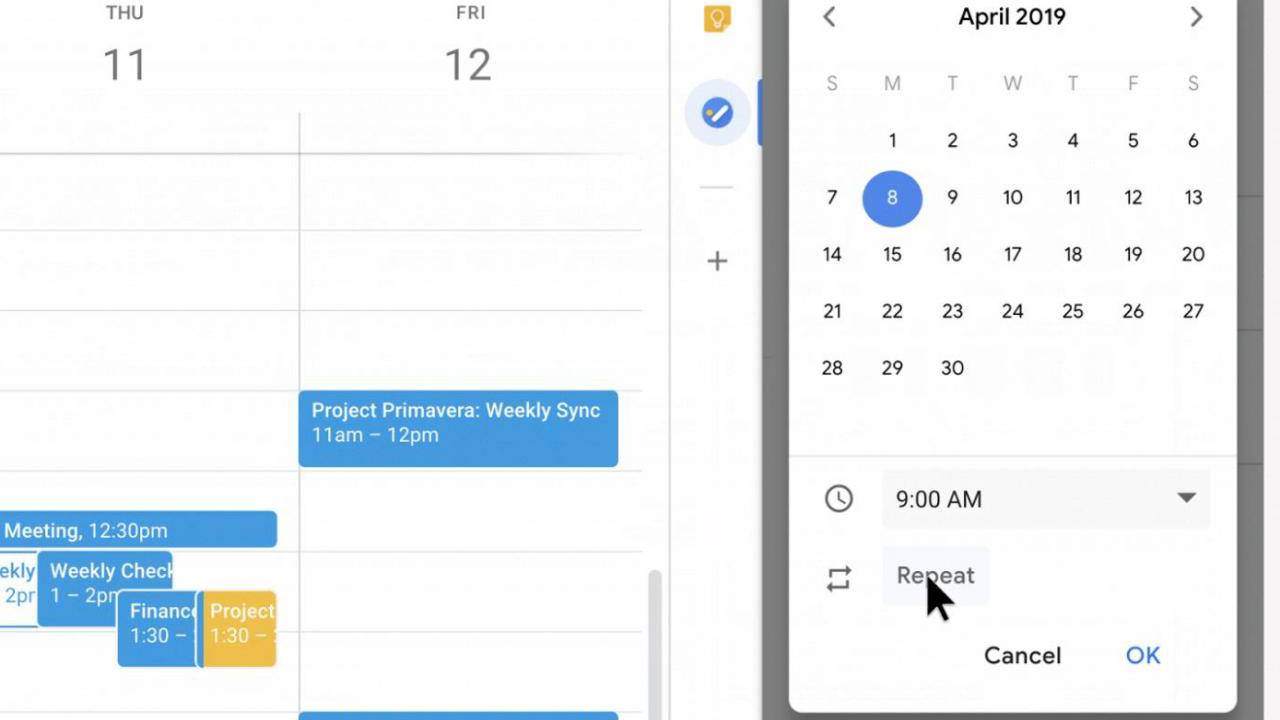 Active users of the app can also enable a "Recurring" functionality with optional parameters for frequency, like regularly broadcasting emails and messages. People can also invite other Google Calendar users and non-Google Calendar users for events through the app.
The event will eventually become visible in their calendar, and for non-Google Calendar users, an email will be sent with options for "Yes," "No," or "Maybe" to accept the invitation.
Cost Of The Google Calendar App
Google Calendars charge no fees and in-app purchases for its utilization. You can plan several tasks, school homework, office appointments, vacations with family, date nights with your partner with no cost involved.
Yes, planning something has never been so pocket-friendly before.
How To Use The Google Calendar App
To use the app, one should have a Gmail account to sign in with its password. Before logging in, it may ask for verification like OTP confirmation to proceed further. When you have successfully been logged in, you are on the right track to organize your upcoming events.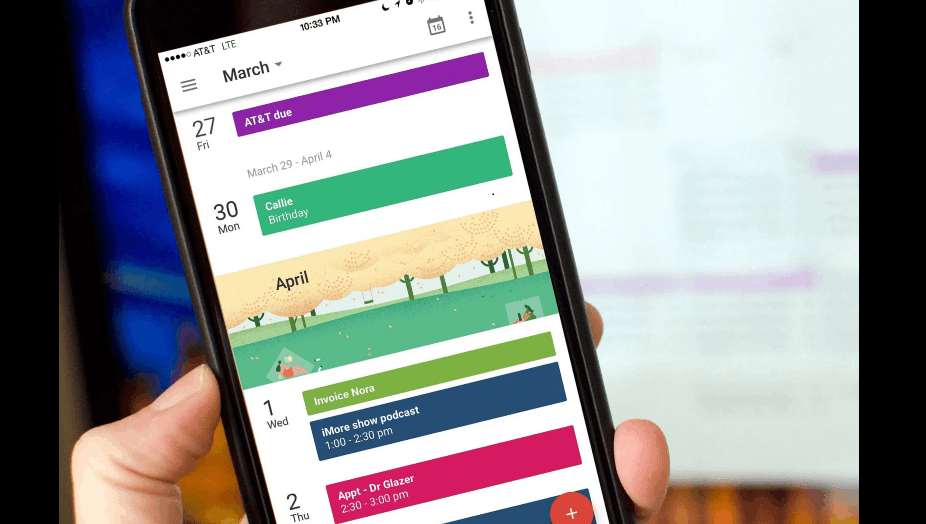 For creating events, find the date and time that the event is taking place and then click on the corresponding block. After that, press the red "+" button in the bottom right-hand corner with details and important highlights about the event.
Save the details, and you can also add more events for the upcoming dates in the same manner.
Similarly, from the create a dialog box, add tasks and reminders for upcoming events. Adjust the screen outlook according to weeks, days, or yearly fashion from the top right "week" dialog box.
Reviews Of The Google Calendar App
Both the prestigious platforms, Android and iOS, gave some positives and healthy-criticized reviews for the Google Calendar App.
Some applauded it for colorful graphics, bold designs, and a clean outlook, while others came up about finding faults with graphics occupying heavy space on their phone.
Features like that of Smart Suggestions were swinging between likes and dislikes based on contradictory levels of success to suggest relevant information for various tasks. High praise came for Google Calendar and Gmail integration due to their synchronization and easily adaptable qualities.
Tips To Use The Google Calendar App
Knowing something theoretically is different from having it practiced yourself. To use the app, one must know specific keys to help us towards success. So, here are some of the imperative tips and tricks to use to be on track and on time.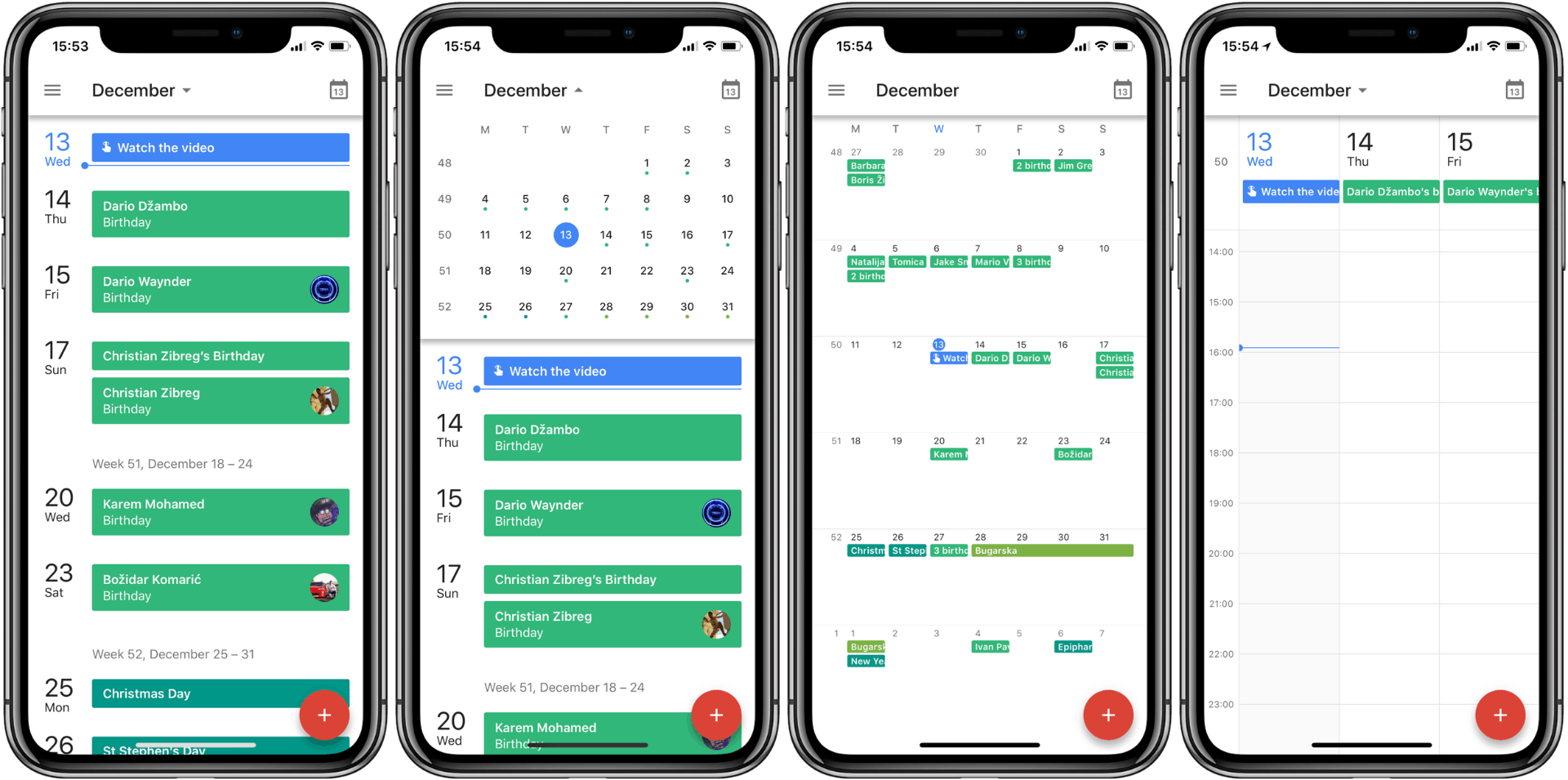 It's most likely for you to forget family reunions this Saturday. So, try to customize calendar notifications by adding notifications for "all-day events." You will get the possible options to add as many notification alerts as you like and specify whether they should pop on your device or in your email inbox.
Voice assistants are developed to take the grunt of work out of boring regular task schedules, keeping you distant from depending blindly on your failing brain to remember what's next on your calendar.
Just by syncing your G-Calendar with Google Assistant, one can ask about the necessary appointments of your day, the event's timing, or adding pointers about new dates for pre-commitments.
Add Goals From Smartphones And Use Shortcuts
With Google Calendar running on your devices, you can add the "Goal" event, which will automatically set up your schedule to add recurring appointments like hitting the gym, reading Shakespeare, or getting that weekly cycling done. The efficiency of you completing your goals will determine if you can stay on track.
These are probably the most fun tricks you will ever encounter when it comes to the "keyboard shortcuts." A bunch of these include:
For scrolling to a previous date range: press k or p.
For scrolling to the next date range: press j or n.
For jumping directly to today: press t.
For creating an upcoming event: press c.
For deleting an existing event: press Backspace or Delete.
To search something: press /.
For viewing days: press 1 or d.
For weeks: press 2 or w.
For months: press 3 or m.
For agendas: press 5 or a. 
These keyboard shortcuts make your work easy by overcoming a series of steps and methods to access things.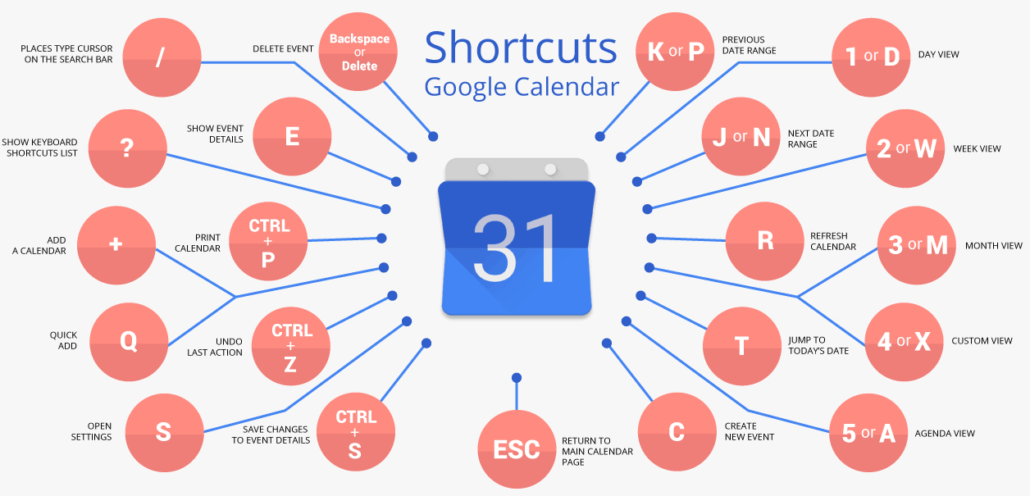 The Bottom Line
The Google Calendar app is a special techno-field creation by Google that makes things sorted with ease and accuracy. From events, meetings, and appointments, it keeps a balance in life so that you don't miss anything in life. Apart from this, your poor brain cannot remember every birthday and anniversary; this problem is also solved by it.
Nevertheless, make every day productive and do not miss any important and urgent thing just by remembering at your best with the G-Calendar app. The versatility of the app is such that it can be used by people from all generations, from children's school work to adult official work events.