Not everyone has the right rig to play AAA games with acceptable graphics, let alone run them. People like me who still want to play these high-end games but do not own all the expensive consoles or a gaming PC can try cloud game streaming.
These services let me play demanding games from a server streamed directly to my device, giving me a pretty smooth experience even without all the gaming machines. But, of course, that is as long as I have fast Internet connection speeds. So here are 11 of the best cloud game streaming platforms to check out.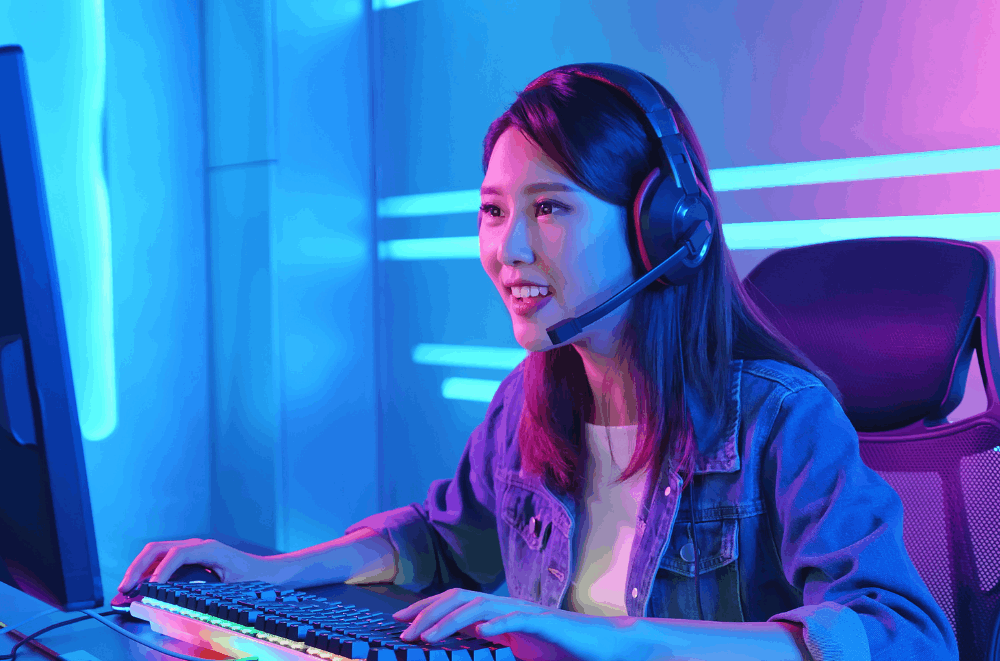 AntStream Arcade
AntStream Arcade is the best platform for people who want to revel in classic gaming goodness. It carries thousands of retro games from different consoles. Gamers can play some games without cost but with ads on the free tier. However, a premium subscription gives you access to more games for $9.99 a month.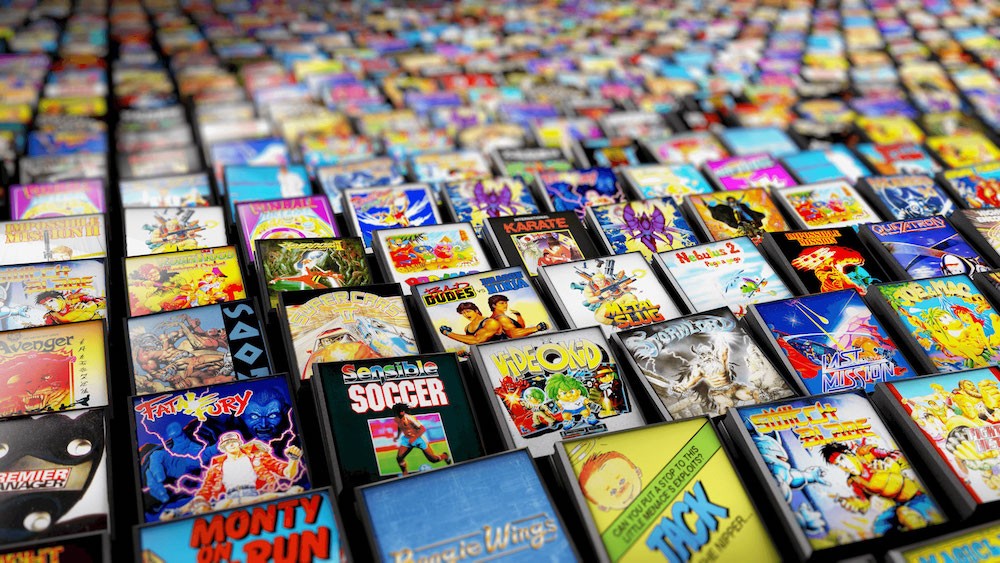 I find this platform very interactive as it launches social challenges. Plus, it lets me participate in weekly tournaments, making it the world's first retro esports venue. To make the experience more challenging, I can check the leaderboard to see how I rank against other players.
I can use it on my computer, Amazon Fire Stick, Android device, or NVIDIA Shield. The app is also free to download and use.
Vortex
For individuals who want a perfectly curated library, Vortex is a good choice. It gives me access to more than 150 popular games to stream to my PC, Mac, or Android phone easily. The best part is I can go directly to the game without the need to download and update games.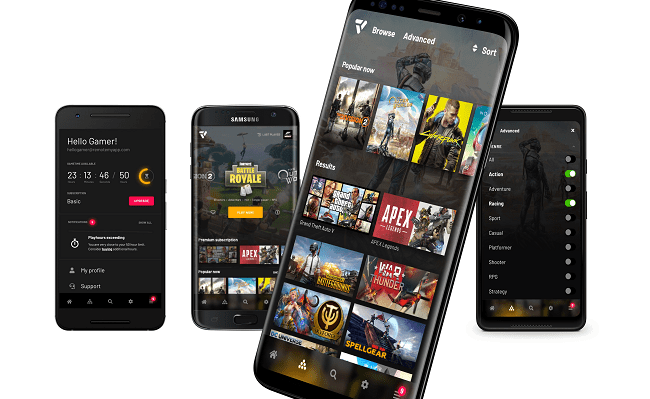 I can play pretty much anywhere as long as I have a compatible device and an Internet connection. The platform uses an efficient cloud computing technology that delivers high-definition streams and a pretty good 60 frames-per-minute frame rate, which is great for shooter games.
To start playing, users can choose from different subscription packages, namely the Basic, which costs $9.99 per month; Pro, which costs $19.99 per month; and Ultra, which costs $29.99 per month. Each plan lets me play for a limited number of hours.
Amazon Luna
Amazon is definitely not going to get left behind when it comes to cloud computing, so it launched Amazon Luna. It is currently at an early access stage, but it is known to provide a high-quality experience.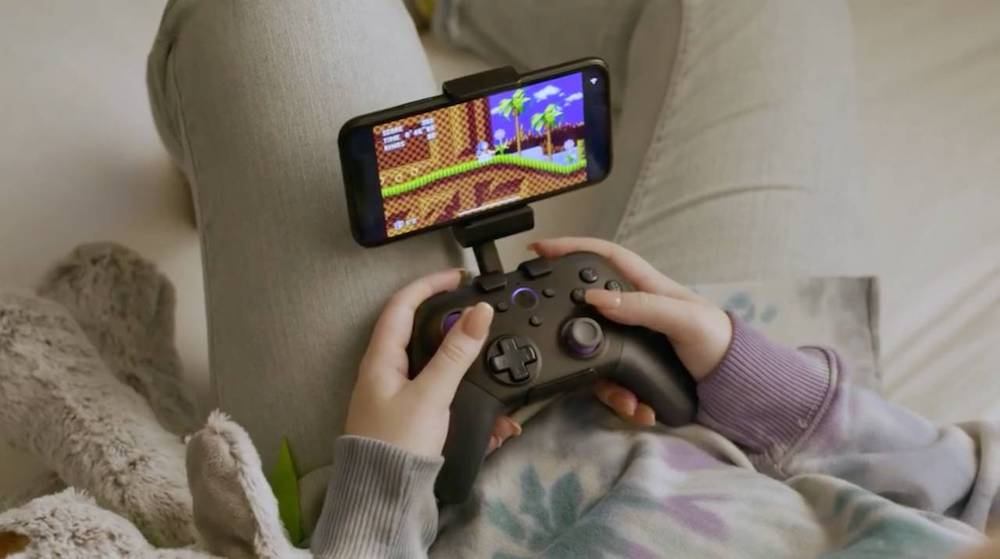 The main pull of this service is its channel-based game selections. For Luna+, users can play all available games for $5.99 per month in 1080p/60fps quality. It is available on Windows PC, Mac, Fite TV, and mobile phones.
Gamers can also subscribe to the beta access for Ubisoft+; I can play PC versions of Ubisoft games in the same quality through the Ubisoft Connect App. For the best experience, I suggest getting the Amazon Luna Controller as it uses connectivity technology for efficient connection.
Xbox Game Pass Ultimate
Xbox gamers can also play their games on other devices with the help of Xbox Game Pass Ultimate. This app supports more than 100 games straight to their Android devices through the cloud. With this, I can play Xbox exclusive games anywhere I am. Plus, I can stream it directly to my Windows 10 PC.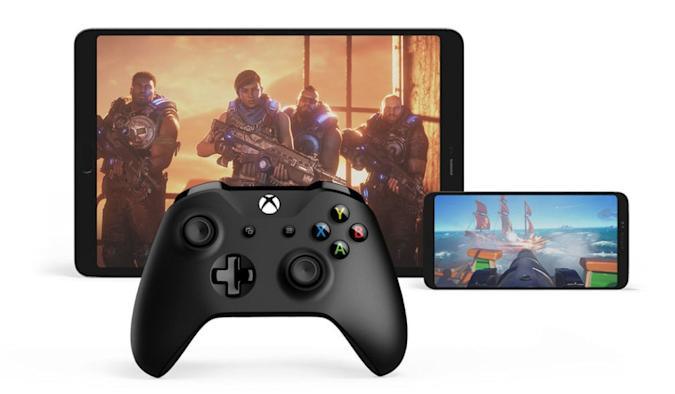 Some of the games available on this platform include Xbox X, S, and One titles such as Conan Exiles, Darkest Dungeon, Wolfenstein II, and many more amazing games.
The Ultimate subscription costs $19.99 per month, but the first three months are priced at $1. However, gamers can also opt for PC access which costs $14.99 per month, or Console access which includes $14.99 per month.
Sony PlayStation Now
One of the most popular platforms is PlayStations. The PS2, which I love, takes the title of the best-selling console of all time. For PS gamers out there, PlayStation Now is the best streaming platform for us.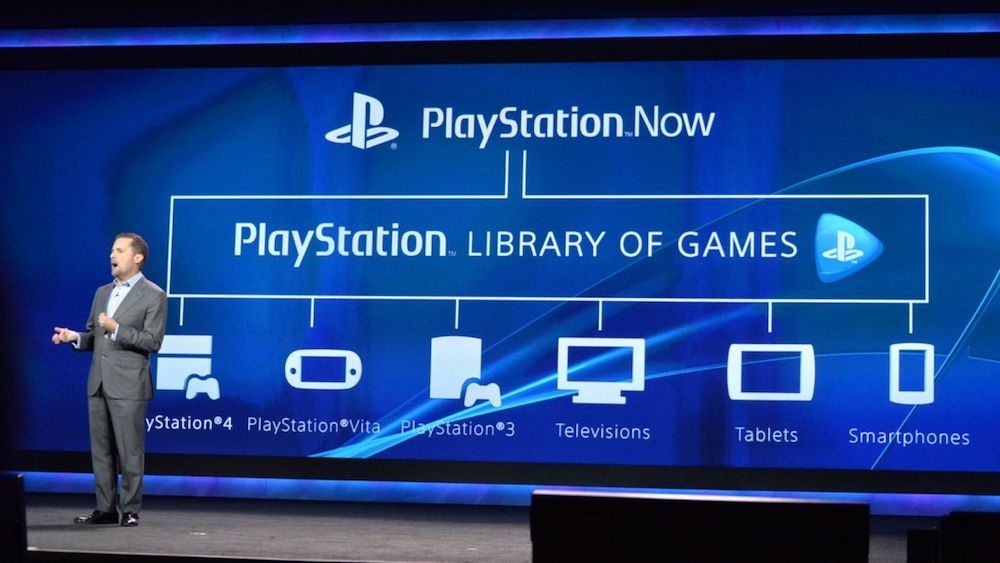 It has hundreds of PS2, PS3, PS4, and PS5 games, including The Witcher 3, Sonic games, and Borderlands 3. Plus, I can also stream some PC games using this option. I can download PS4 and PS2 games on my PC.
The best part is I can play directly using my PS4 or PS5 or on a PC with a PS Now Subscription by downloading the application. The subscription costs $9.99 per month, $24.99 every three months, or $59.99 per year. The good news is, the platform offers a 7-day free trial.
Google Stadia
Google's take on the cloud game streaming scene is Stadia, a service created to cater to the needs of gamers with support for Google products such as Chromecast Ultra, Chrome and Chromium browsers, Android phones, and Chrome OS devices.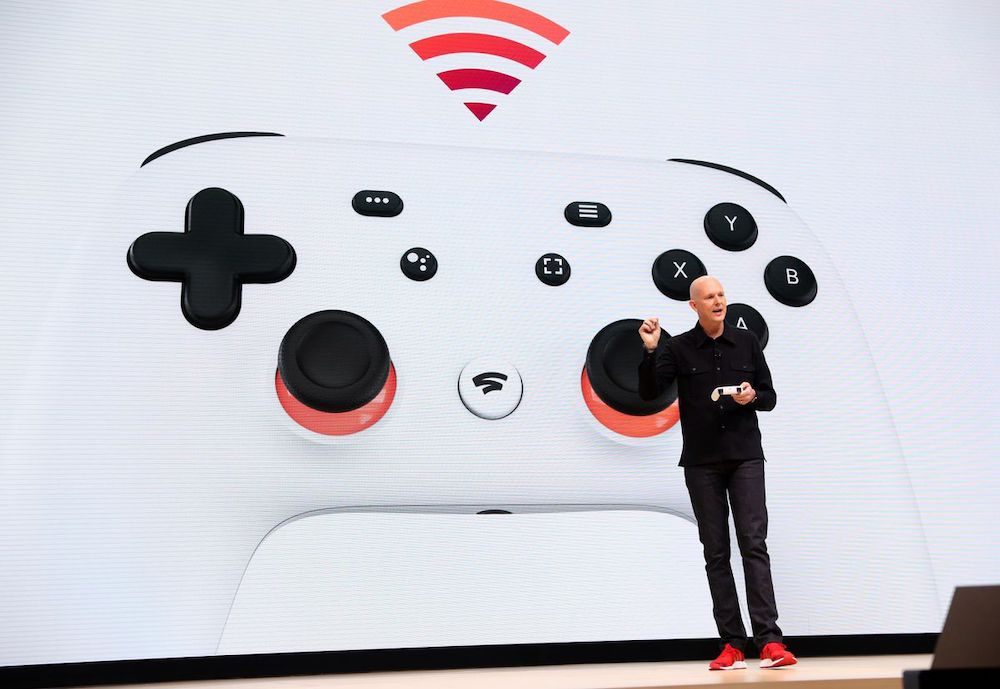 It offers high-resolution streaming that can reach up to 4K resolution, complete with 5.2 surround sound. Some of the games I can play on this platform include Hitman, Hotline Miami 2, MotoGP 20, Pikuniku, and Resident Evil.
To start playing, I suggest looking into the Stadia Pro, which costs $9.99 per month. This plan offers new games every month without any need for downloads and updates. In addition, it is compatible with desktops, laptops, and mobile devices.
Nvidia GeForce Now
Say I want to play my PC games on my Nvidia Shield, then I would choose Nvidia GeForce Now. The device is similar to a smart TV device, but it also has gaming capabilities. I like that it is designed to be a streaming device and a smart TV box.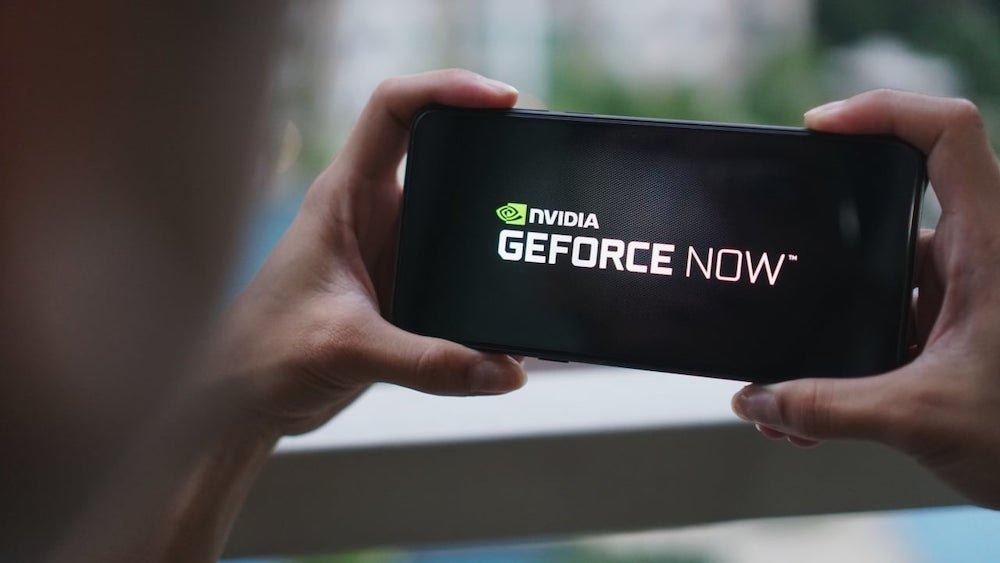 With the help of GeForce Now, I can play hundreds of supported games through chipmaker Nvidia's servers. It is compatible with Windows and Mac devices, as well as the Nvidia Shield Portable.
To start streaming through GeForce Now, I can get a subscription for free, which gives me standard access with only one-hour sessions allowed. Meanwhile, Priority Access provides extended sessions with RTX for better graphics.
Shadow
Shadow is one of the best options for individuals wanting to play their PC game library anywhere. It is available on PC, Mac, smartphone, tablet, and smart TV at the best streaming quality and ultra-low latency. The best part is I can connect any peripherals I prefer, and I will still get the best experience.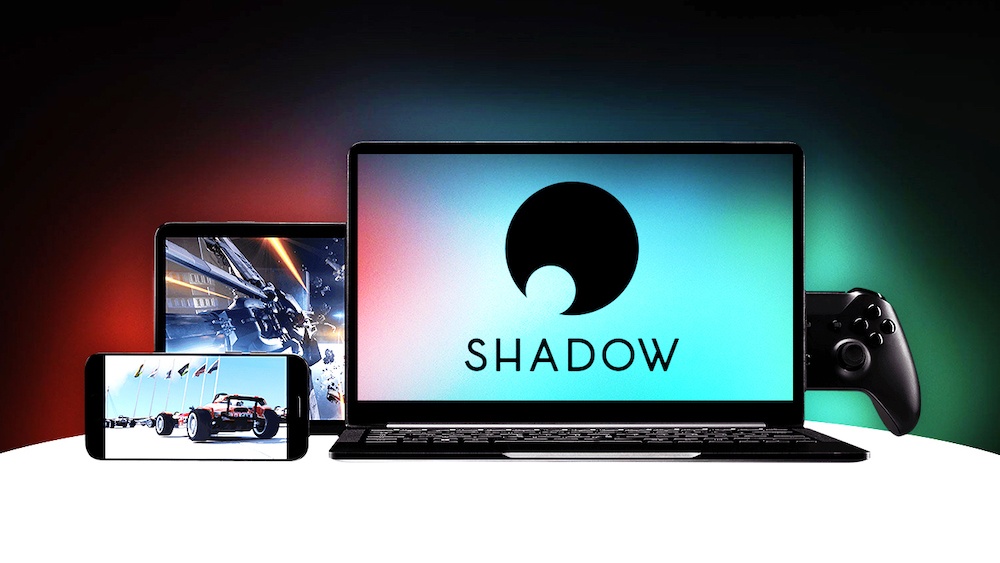 What Shadow does is creates a Shadow PC for every user. Once I subscribe, a Cloud PC will be created in the nearest Shadow data center. A subscription costs only $29.99 per month. Any technical difficulties can be considered for a full refund.
After subscribing, I need a stable Internet connection and a device with HD display capabilities. The recommended speed is 15mbps.
Playkey
Created as a decentralized gaming solution, Playkey is something I would consider when looking for a cloud game streaming platform. It lets miners rent out their rigs to gamers worldwide who do not have the right build for the games they want to play.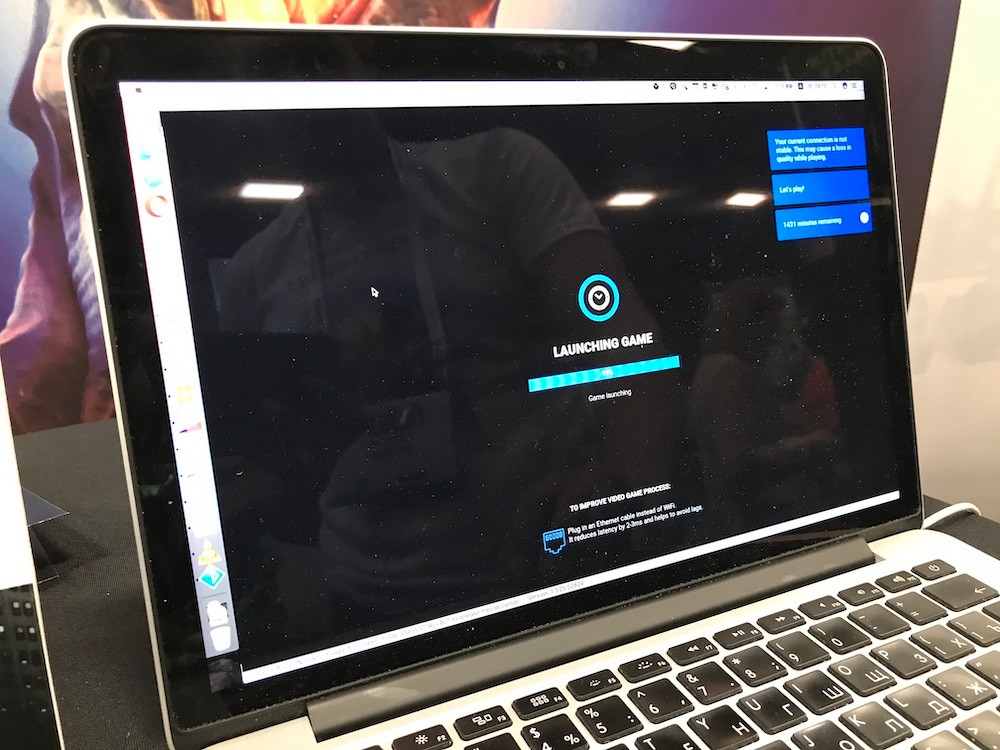 It uses the existing game library of the player and processes the game through Playkey's servers. Then it streams the video to a Windows or Mac device to make it accessible to the player in full HD and 60 fps frame rates.
Playkey lets users play games for $1 per hour. In addition, the platform offers free games such as Beyond Two Souls, World of Tanks, and Hitman for those who do not already own games.
Parsec
For gamers who like to use different platforms such as Windows, Mac, Android, Ubuntu, and Raspberry Pi 3, Parsec is the best option.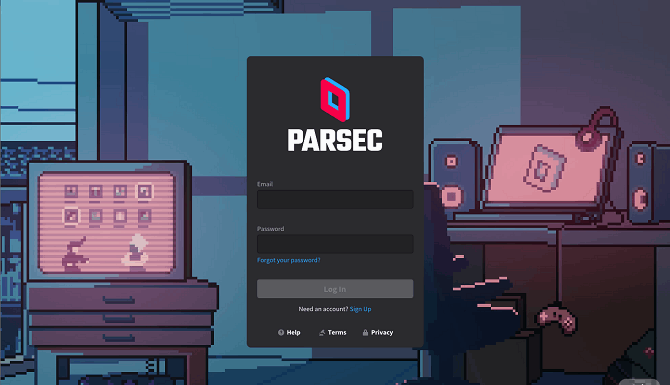 It is compatible with all kinds of games such as Disco Elysium, Cuphead, and Clunky 2. Furthermore, to make the experience a more interactive one, it lets me add online multiplayer to play with my friends and strangers online.
This is among the cheapest options on this list, with only $8 per month. In addition, this plan supports multi-monitor displays, improved colors, virtual monitors, and drawing tablets. I can also choose the Teams plan for $30 per month or the Enterprise plan.
Steam Link Anywhere
Steam is known for carrying a lot of titles, gaining gamers' trust around the world. With Steam Link Anywhere, I can access all of the titles I own using my Android, Raspberry Pi, and Steam Link box. I can also use my iOS devices, TV, and Linux, or other PCs.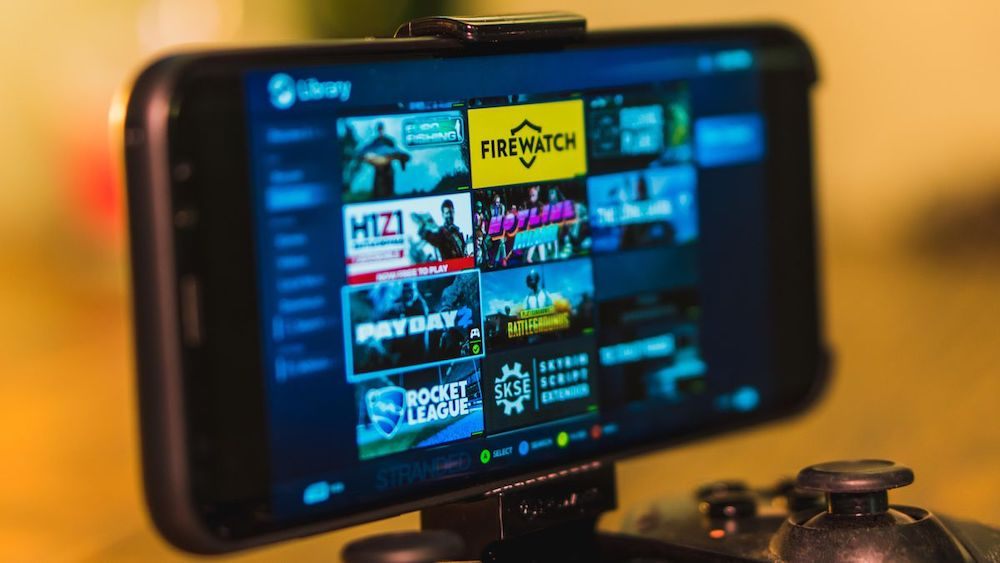 This takes the number one spot for me because it is accessible on many types of devices and supports many games as long as I own it on my PC.
By downloading this app, I can play, access, and download any game I already own. I can also continue playing where I left off, whether I am on Link Anywhere or my gaming PC. The best part is, it is free to use!
Closing Thoughts
Dedicated gamers can now play games even without expensive consoles or rigs using cloud game streaming platforms. With these options, I can also play my games anytime, anywhere, so make sure to check out these services.