Dolby Atmos, Surround Sound, Spatial Audio: what do these terms mean? Why was May 17, 2021 such an important day in the history of sound technology, and what is all the hype about Apple Music's Spatial Audio Music?
If you are now pondering these same questions, you have arrived at the correct place. On May 17, 2021, Apple's music and video streaming service, Apple Music, announced the incorporation of Dolby Atmos and lossless audio into its audio and video content.
An avid user of Apple Music myself, I could not help but read up more about this new innovation and share it with all of you. Let's go!
About Apple's Spatial Audio Music
The Technology Behind Apple's Spatial Audio Music
Why Apple's Spatial Audio Is Important
How to Use Apple's Spatial Audio Music
Best Spatial Audio Tracks on Apple Music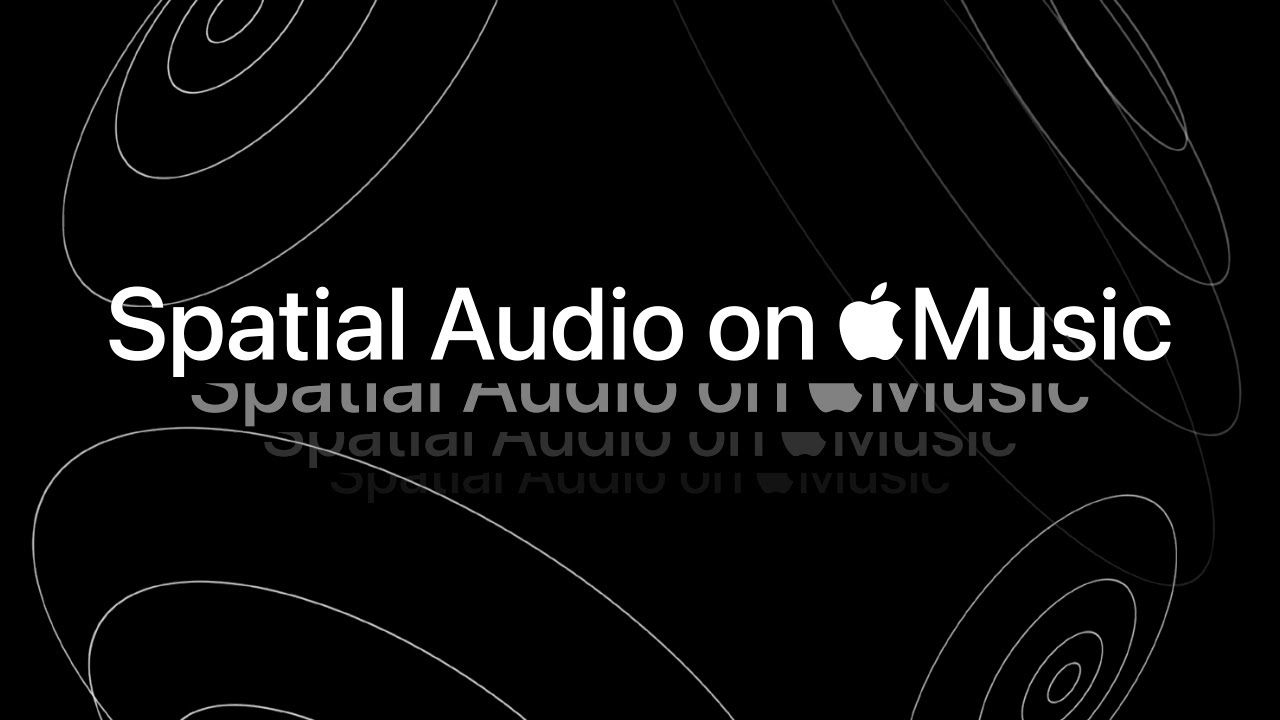 About Apple's Spatial Audio Music
Imagine having Olivia Rodriguez sing her smash song 'Good 4 U' in person to you as you go through an imaginary breakup. As cheesy as the example sounds, that is how Spatial Audio Music sounds to me. The word 'spatial' refers to the quality of occupying space.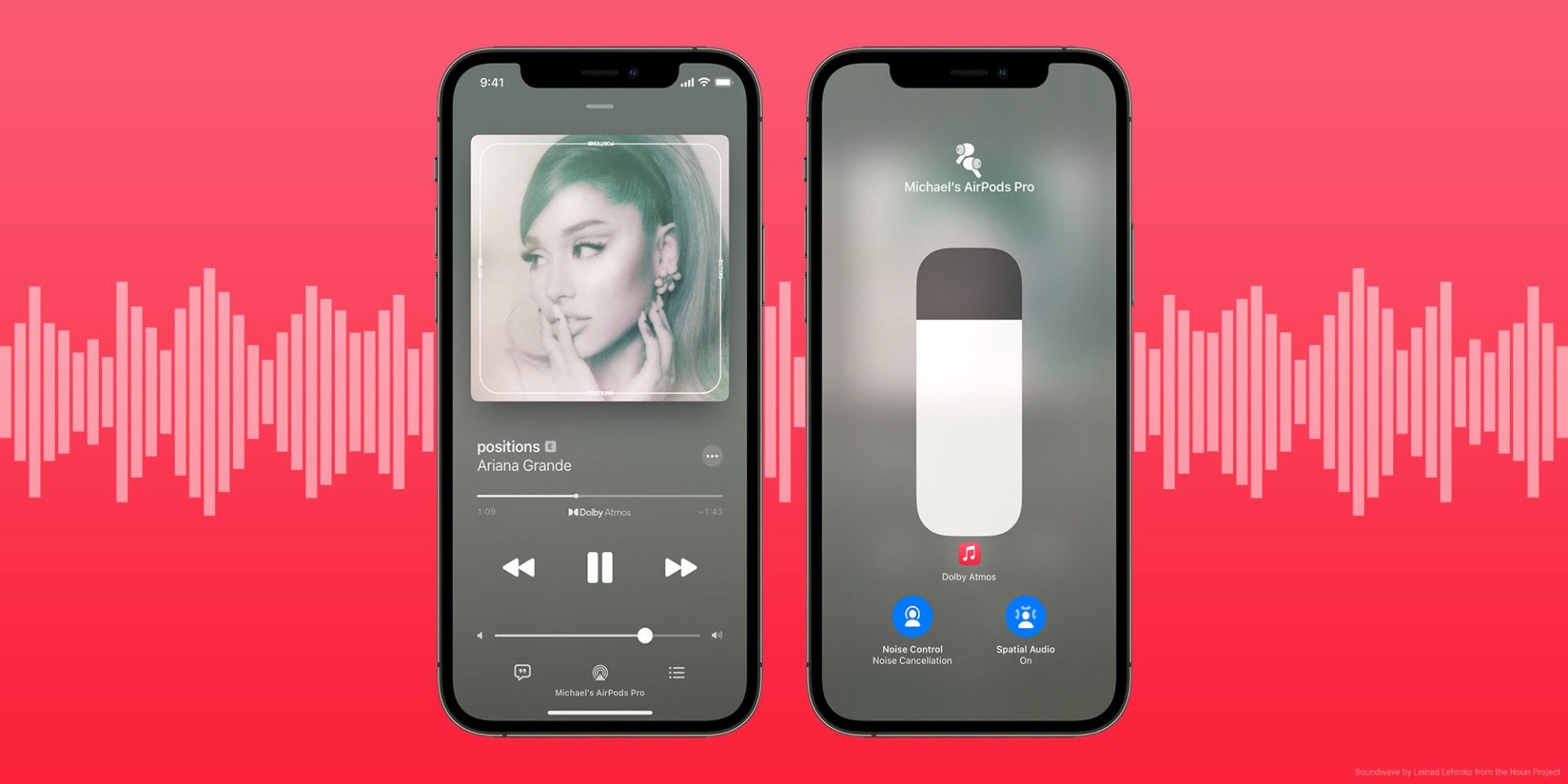 So Spatial Audio is audio that occupies or engulfs space, typically the space around you, providing a three-dimensional experience. This three-dimensional experience makes listening to the audio on headphones an immersive, almost cinematic experience.
Apple Music has enabled spatial audio for a handful of tracks out of its entire collection with support for Dolby Atmos. This new addition also boasts of a feature called lossless audio compression.
The best part about this addition is that all these new, exciting features do not cost a penny extra than the regular subscription!
Learn More About Dolby Atmos
Developed by Dolby Laboratories, Dolby Atmos is a type of surround sound technology. Using binaural audio techniques, Dolby Atmos creates a three-dimensional sound effect. This is done by the use of height channels that enables us to interpret sounds as three-dimensional objects!
Lossless audio compression, on the other hand, is a technology whose job is to deliver a piece of audio exactly the way it was recorded in the studio. Apple Music makes use of its very own lossless audio compression technology called Apple Lossless Audio Codec (ALAC).
During streaming, certain bits of data of the music file being streamed are lost, thus resulting in a garbled version of the original studio recording. The ALAC reproduces the original audio of the music file bit for bit, without any loss in the data of the music file.
The Technology Behind Apple's Spatial Audio Music
The technology behind Apple Music's Spatial Audio Music impressed me just as much as it intrigued me. The objective of Apple's spatial audio with Dolby Atmos support is to reproduce the sound in such a way as to give the impression that it is coming from all different directions.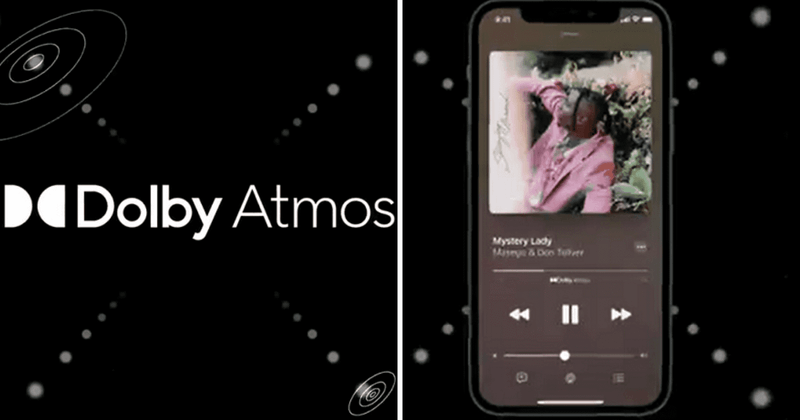 This effect is achieved specifically due to the way Dolby Atmos goes around the 5.1 or 7.1 channels that conventional surround sound technologies use. Instead, it delegates sounds to different places, not just from around the sides of the listener but also from above
This positional accuracy is largely responsible for the exceptional effect of immersion created by Dolby Atmos, truly a 'surround sound'.
Going Deeper Into Spatial Audio
Apple has taken the concept of surround sound beyond by adding head-tracking features, available for Apple's AirPods Pro and AirPods Max.
This unique feature senses the turning of the listener's head and adjusts the sound accordingly. This allows the direction of the audio to remain consistent irrespective of the direction of your head.
Apple, spatial audio, and Dolby Atmos make a lethal combination for music fans who want to get as close to their favorite songs as possible.
Why Apple's Spatial Audio Is Important
The concept of spatial audio has uses that span diverse demographics and categories. The first use of spatial audio is to create a highly immersive experience for listeners while listening to any audio on Apple Music.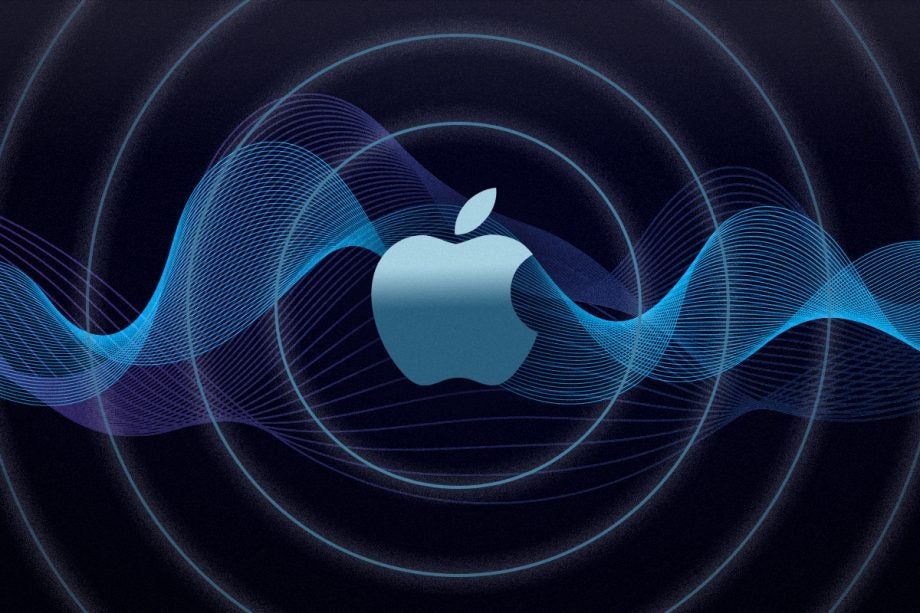 This not only helps captivate the listener for longer on the service but also makes the narrative of a particular piece of audio much more realistic.
The utility of this concept can further expand to sound in video games, streaming services, movies, and more, to enhance the experience of enjoying that content.
Navigation and Other Uses
This kind of head-tracked, positional audio gives a much-needed boost to areas like real-world gaming.
Spatial audio can also be used in podcasting to make the conversation sound much more natural and positionally accurate to the listeners. It can also be used in apps that are used for group voice chatting.
One yet more interesting use of Spatial Audio can be in the navigation of the specially-abled. I had a blind friend tell me all about how spatial audio cues can make day-to-day navigation much easier than with available services.
How to Use Apple's Spatial Audio Music
The use of Dolby Atmos for surround sound in music is not an entirely new concept. It has already been used by music streaming platforms like Amazon Music and Tidal. Spatial audio, however, is a technology novel to Apple and is not available on other streaming services.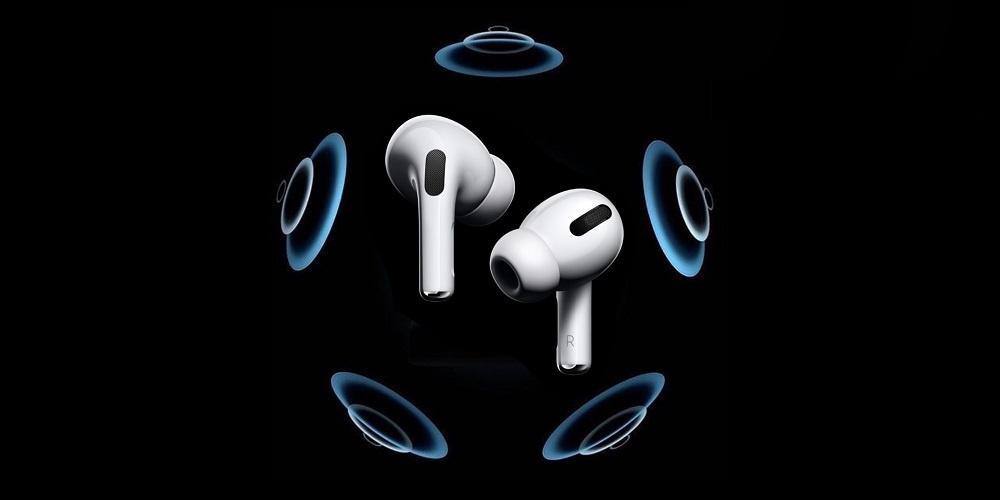 Hardware is key when it comes to spatial audio, which further branches into spatial audio and spatial video playback. Spatial audio is compatible with any headphones.
For headphones like those of Apple and Beats that have an H1 and W1 chip, the spatial audio is enabled automatically. For other headphones, you have to manually turn Dolby Atmos to 'Always ON' in the settings of the Apple Music app.
Spatial video playback is only compatible with two devices: the AirPods Max and AirPods Pro. For AirPods Pro, the spatial audio is not available initially but the firmware is automatically downloaded and installed.
Other Compatible Devices
Although the phenomenal effect that spatial audio and Atmos provide on headphones is compromised without headphones, there are still devices on which you can enjoy spatial audio.
Apple's spatial audio can be played on iPhone XS and later, iPad Pro 11 inch (1st Gen) and later, iPad Pro 12.9 inch (4th Gen) and later, and the iPad Air. To enable spatial video, you will require an iPad or iOS running 14.3 or later.
Spatial audio can be turned on and off according to your desire. To turn Spatial Audio ON or OFF, open Settings, select Bluetooth, tap the 'i' next to your connected audio device, and toggle to ON or OFF.
Best Spatial Audio Tracks on Apple Music
Spatial audio with Dolby Atmos has only been enabled for a few thousand specific tracks out of Apple Music's collection of 75 million songs, featuring the likes of Ariana Grande, J Balvin, and others.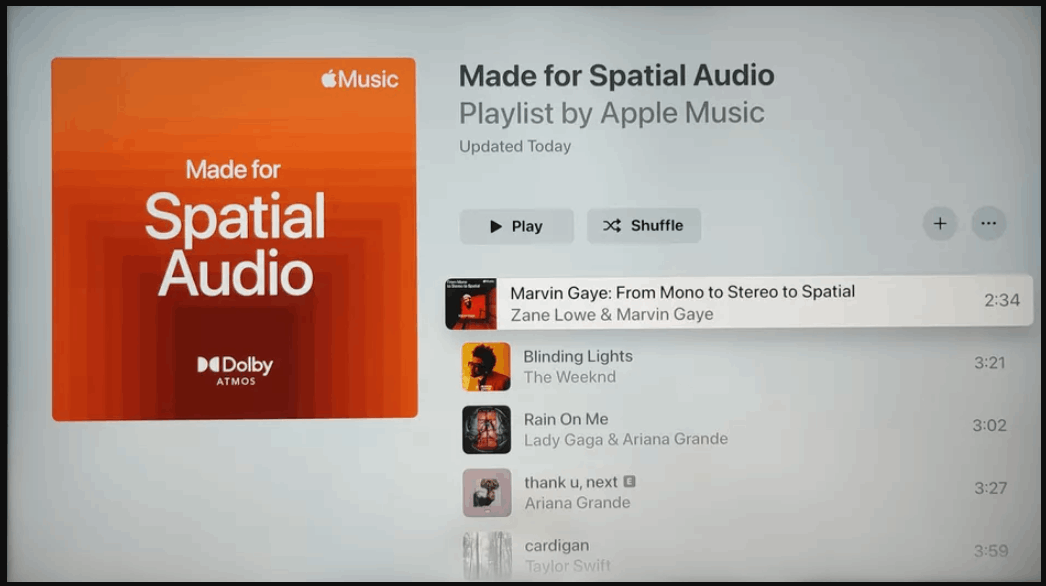 These tracks range across musical eras and musical genres but have all been magnificently enhanced, thanks to spatial audio and Dolby Atmos support. Here are my favorite tracks on Apple Music that have been enabled (or, perhaps, 'blessed') with spatial audio.
The first song on my list is 'Blessings' by Big Sean featuring Drake. This track is from Big Sean's epic 2015 album, Dark Sky Paradise, featuring contributions made by Drake and Kanye West.
The track, already crisp and motivational, is spurred to further epicness with the help of Apple Music's spatial audio.
Other Top Tracks on Apple Music
Another top track is The Beatles song 'Lucy in the Sky with Diamonds'. This track dates all the way back to 1967 but spatial audio brings it to modern listeners with all the pizzazz of its original days.
This is because many minute details that had earlier been present in the original studio recording had been lost during conventional streaming. These details are presented in their full glory in the spatial audio-enabled version of the tracks.
If we were to consider something more recent, 'You Aint The Problem' by Michael Kiwanuka is a personal favorite. If the version we've already heard was not electric enough, the one enhanced by spatial audio with Dolby Atmos support is even better and more compelling.
Conclusion
The concept of Surround Sound is nothing new and has been in use for quite some time now. What is new is Apple's special take on spatial audio and bundling it with Dolby Atmos to make audio and video playback experiences for listeners quite ethereal. It has blazed a trail for future sound production and listener expectations.
Apple Music's take on spatial audio has enticed me to the extent that I do not want to stop writing about all the ways it has impacted me and the world of music in general. To me, spatial audio technology is revolutionary and the next big thing in the sound and music industry.