A few decades ago you had to sit tight in front of your TV to watch some of your favorite stations, but now you can watch them online on YouTube TV Channels via YouTube TV.
This allows you to watch live TV from all the major cable networks for a fee online. You also get to enjoy all of the national as well as some local sports and some must-see shows, plus breaking news at any time.
Included in the package for YouTube TV is an unlimited cloud DVR storage space that you can use to record your favorite shows. And also stream them whenever you want. Up next we're going to tell you more about the service.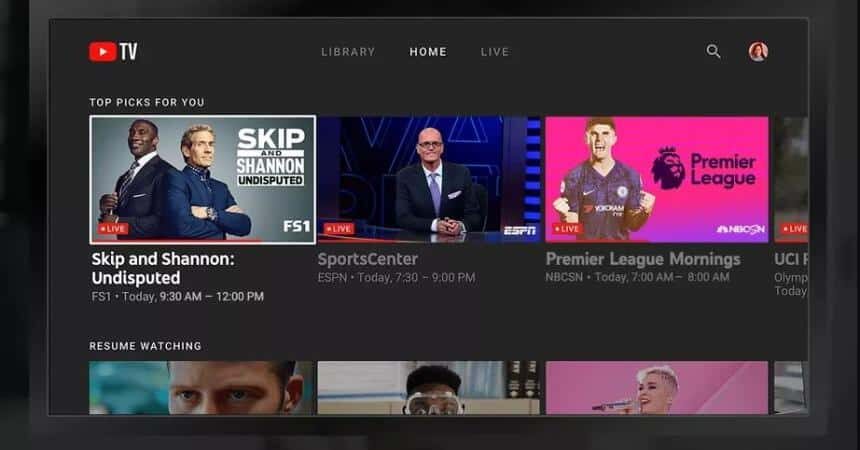 What Are YouTube TV Channels?
If you get yourself a subscription to YouTube TV, you can access more than 85+ channels that you would need your stationery TV to watch. Instead, you can watch these channels on your mobile devices.
This includes main channels such as CBS, FOX, ABC, ESPN, NBC, TNT, HGTV, and many more.
Regional and local programming is also provided on YouTube TV. And this offers complete network coverage to a large percentage of US TV households.
Types of YouTube TV Channels
YouTube Sports Channels
If you love sports and wish you could watch them on the go, YouTube TV channels give you a lot of selection.
The main sports channels you shall find on the package include  NBC Sports RSN, CBS Sports Network, ESPN, ESPNU, MLB Game of the Weeks, Golf Channel, ESPN 2 and NBA TV,
You also can get the NFL Network, SEC Network, The Olympic Channel, The Tennis Channel, and many more.
YouTube Entertainment Channels
The main entertainment channels on YouTube TV include Animal Planet, AMC, BET, BBC America, Comet, Comedy Central, Discovery, Decades, Freeform, and HGTV.
YouTube News Channels
The main News Channels on YouTube TV you shall have once you subscribe are; BBC World News, ABC News, CNBC, Cheddar, CNBC World, NBCLX, among others.
Kids YouTube Channels
For the kids, the main YouTube TV channels are Disney Junior, Disney Channel, Nickelodeon, Disney XD, and Universal Kids.
Where Can You Watch YouTube TV Channels?
You can watch them on almost all mobile phones and tablets that are running Android L or later versions. They are also available on iPads, iPhones, and other devices that are running IOS 11 or later models.
You can also access the YouTube TV channels through your computers on this site. YouTube TV that runs the TV channels is available nationwide to more than 99.5% of US households.
All you need to do is enter your 5 digit ZIP code on their website when you subscribe. This will let you choose the channels section to get a full list of the channels available in your area.
How Much Does it Cost?
YouTube TV channels package will cost you $64.99 per month with up to 6 different accounts. This membership includes all of the major news channels in the US and regional sports networks. T
The subscription allows you to connect 6 accounts for each household and also to share it with your family members and friends.
Does it Include Unlimited DVR?
Yes, it does. The navigation system for YouTube TV makes it very easy for you to find live shows and it is equally easy for you to record the content so you can watch it later with the cloud DVR function.
Subscribers are able to record as many shows as they want and to also keep the recordings for up to 9 months. 
How to Stream YouTube TV Channels to Your TV
You can watch YouTube TV on any of the devices you own, but additionally, you can also get to stream your favorite shows on your big screen TV.
This is however limited to Roku TV, Apple TV, Google Chromecast, Android TV, Amazon Fire TV, Xbox One, PlayStation 4, and some select LG and Samsung TVs.
Conclusion
With YouTube TV channels, you can watch whatever you want, wherever you are. This means you don't have to pay for cable if you've got YouTube compatible TVs in your house too.