Valve has always had a great track record with handheld devices. Their VR set came out with great response but it's the Steam Deck handheld that's been making rounds in many news outlets today.
Released in February of 2022, Steam Deck is a handheld gaming console developed by AMD and Valve that integrates the entire Steam library and includes many non-Steam games that can be downloaded and played.
So how does it fare against other handheld gaming consoles? Find out more about the Steam Deck handheld, how to use it, all the good stuff and what needs to be improved, and more with the article below.
What Is the Steam Deck Handheld?
Settings You Need to Check When You First Have the Steam Deck
How to Purchase Games Through the Device
Play Games on Steam Deck and Continue on Your PC
The Good Stuff About the Steam Deck Handheld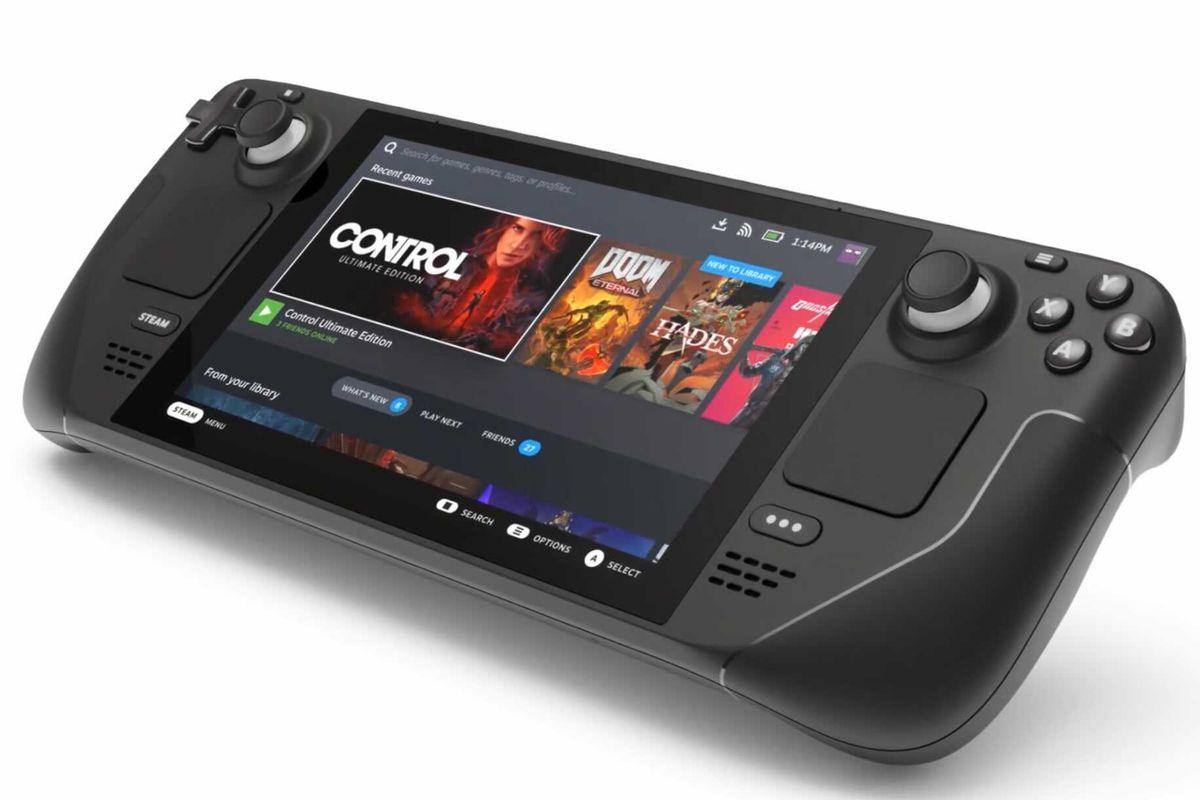 What Is the Steam Deck Handheld?
The Steam Deck handheld is Valve's newest portable gaming console where I can play a list of compatible games from my Steam account.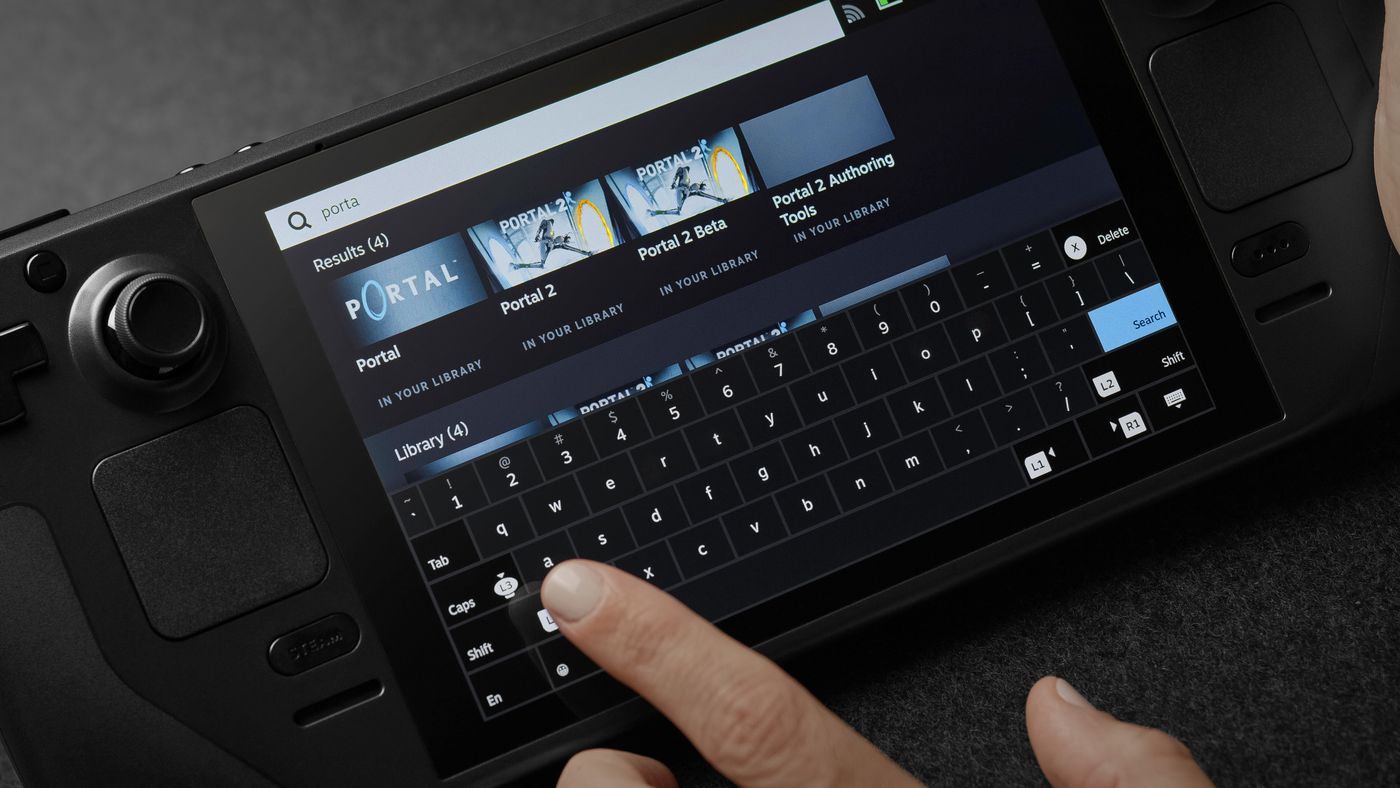 The device can be bought at the Steam official website. Three models feature three different storage types and capacities.
Of course, the prices differ from each other but the most basic model costs $399.
The mid-tier Steam Deck is priced at $529 with 256 NVMe SSD while the premium Steam Deck which costs $649 offers the fastest storage with an anti-glare screen, a unique virtual keyboard, a carrying case, and the Steam Community profile bundle.
The Specs for Steam Deck Handheld
For those who are worried about the Steam Deck's storage capacity, I can tell you that you can upgrade your device's current storage sizes with a UHS-1 bus slot that can support SD, SDXC, and SDHC. This means that I can add more storage to the device by purchasing 512GB of cards.
The Steam Deck has a 7-inch touch screen with 1280 x 800 resolution and a 60Hz refresh rate. The gamepad controls have A/B/X/Y buttons and L/R bumpers which are heavily inspired by many other handheld gaming consoles.
Then there's also the Steam Controller and two trackpads. Lastly, the 6-Axis IMU gyro sensor makes it a very good device to play shooter and racing games.
Settings You Need to Check When You First Have the Steam Deck
Upon receiving the package, I was able to play using the Steam Deck almost immediately. The device is already pre-loaded with different games all thanks to Steam's marketplace.
Some games were not designed for the limited screen space but the device still allows me to play without any issues. There's the Quick Settings button at the right portion that allows me to modify the volume, microphone, and screen brightness among other things.
I can also check if my Steam Deck is updated through the Settings menu, by choosing System then Software Updates. To check the battery life, scroll up and you'll be able to see the battery icon or check it out through the Quick Settings button.
These are just some of the settings that you need to check when you first get a hold of your Steam Deck.
Come Back to Your Game Without Reloading
Another great feature of the Steam Deck handheld is the very useful sleep mode. After a few seconds of idling, the screen slowly fades into a suspended state which conserves battery life.
This is very useful when I'm traveling around and I want to take some rest from playing.
I can immediately wake up the screen with the touch of the same button and I'm back to where I left without having to reload the game.
How to Purchase Games Through the Device
Purchasing games from the Steam Deck is very similar to using the Steam platform on PC.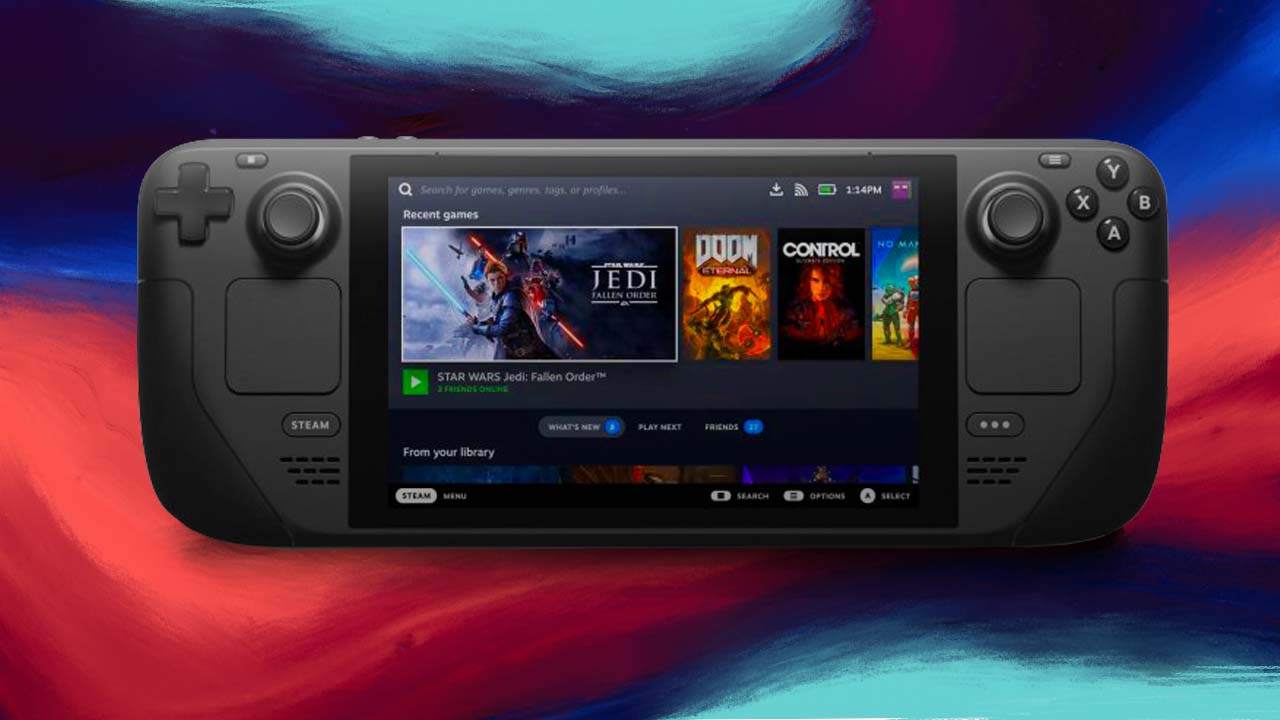 All I needed to do was to head to the Store and search for the game that I like and tap to bring up the game's home page. I then tap the Add to Cart button on the right side and I'll be asked if I want to gift this to a friend or purchase it for myself.
Choose the appropriate choice and select the payment method. Tap the Purchase button and check the game in the Library to see if it is downloading.
If not, you can tap Install to initiate the download and installation of your chosen game. You will receive a confirmation that the game has been purchased as well.
Play Retro Games with the Emulator Feature
If there is one feature on the Steam Deck handheld that truly makes it shine is the emulator feature that lets me play retro games. However, the process can be quite tedious since I have to shift the device to desktop mode for me to run the emulator and install and play the games.
It takes a while to do so and each step is going to be crucial. You'll find great guides on how to do this on many gaming sites.
And while the entire setup procedure can be quite tedious, the fact that a handheld device has an emulator feature makes me forget all the troubles I've gone through with the setup procedure.
Play Games on Steam Deck and Continue on Your PC
There are times when I'm playing on certain handheld gaming devices and want to transfer to my PC to continue playing the game.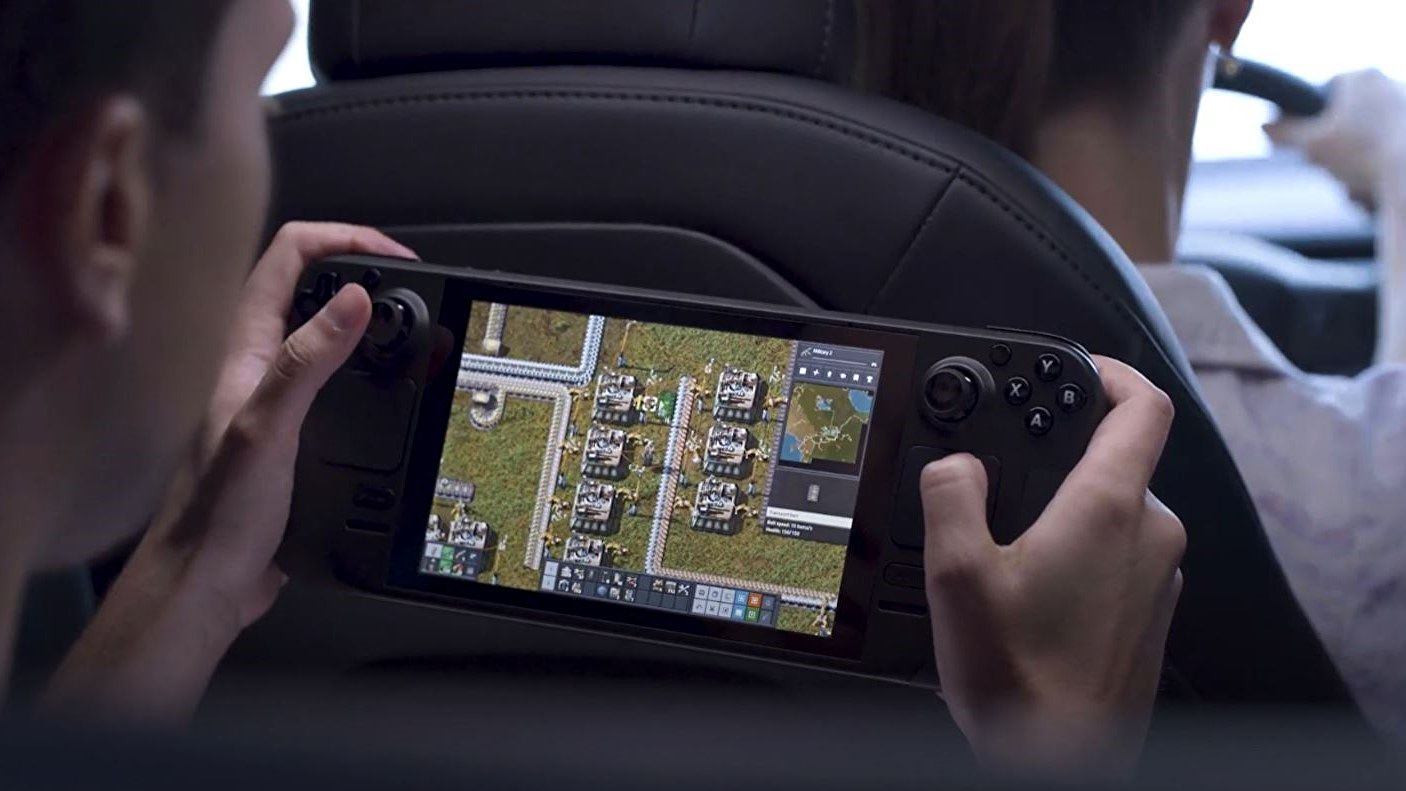 On other devices, it's not a possibility, however, Steam Deck has a cloud-save feature called Steam Cloud that allows me to easily pick up where I left off in the game. I can put down my Steam Deck and get into my PC to continue playing the game in an instant without having to reinstall the game.
The new Dynamic Cloud Sync is designed to have that seamless transition from one device to another and it goes both ways.
Whenever I feel like I wanna go out and play with my friends, I can easily switch from my PC to the Steam Deck and meet my friends outside and continue playing.
Connecting Your Steam Deck Handheld to a TV
What surprised me about the Steam Deck handheld was the fact that I can connect it to my TV. All I need was a USB-C to HDMI adapter to connect it to my TV. If you want to charge the device while playing the game, try to search for an adapter that will let you do so.
The screen will then turn off and the video output will be seen on my TV instead. For those who want to have the audio output on their TV, all you need to do is head over to Settings, then Audio and choose Output Device.
You can select the External device and head back to the home screen and all the sounds coming from the game will be heard from the TV instead.
The Good Stuff About the Steam Deck Handheld
The Steam Deck has got to be one of the best handheld gaming consoles out there by a mile. Its powerful and high-quality hardware set at a very affordable price makes it even more enticing for gamers who are on a budget.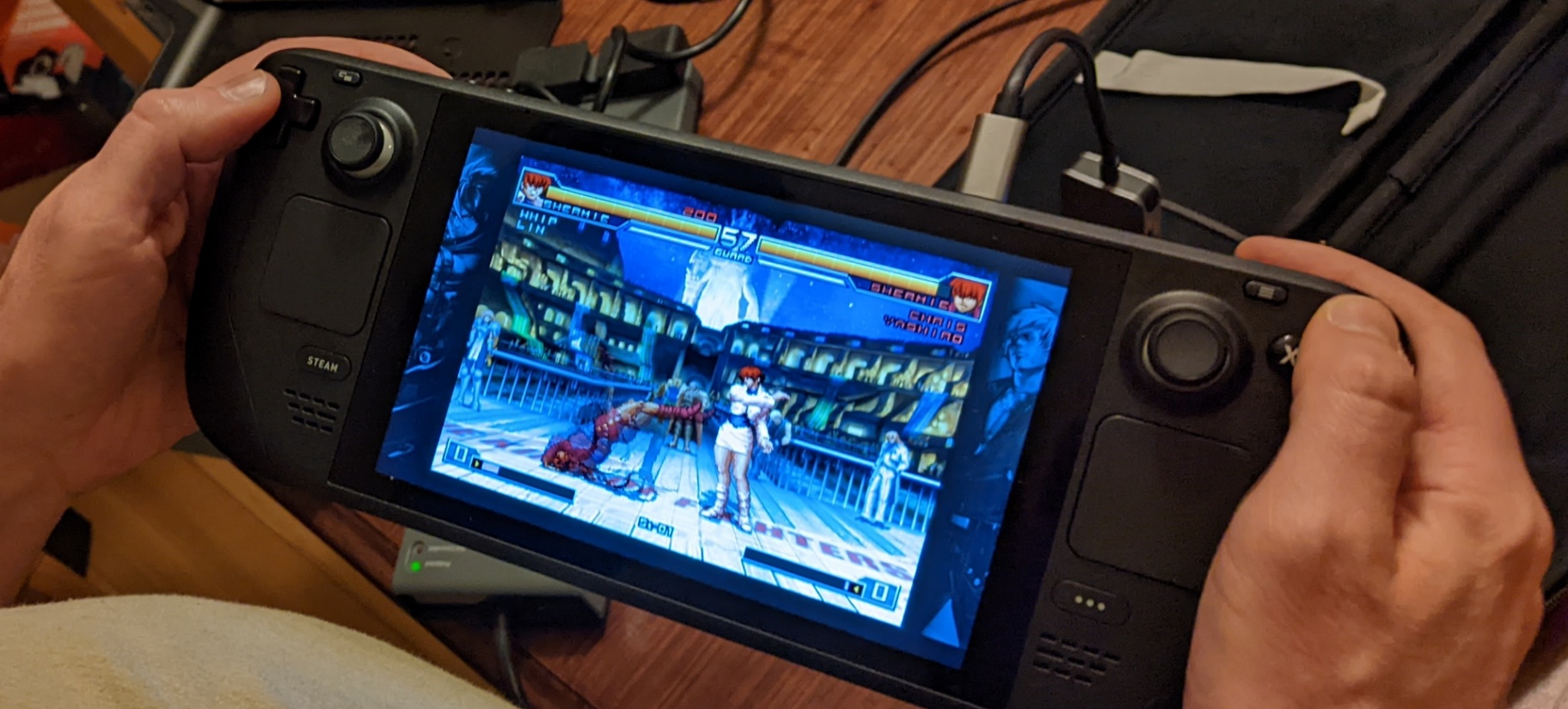 The customizable controls make for versatile gaming. Battery life is at an all-time high so it lets you play more games. Performance can get a little bit wobbly at times but it ensures that it won't eat up a lot of your battery power.
The best part about Steam Deck is that it lets me play selected Steam games seamlessly.
While the company is still figuring out ways to bring their more popular titles into the handheld device, I'm very sure that the games that are already available on the platform are worth your while.
What Needs to Improve with the Steam Deck Handheld
It's not all praises for the Steam Deck handheld from me as I've found some things that need to be improved. The single USB-C port severely limits its connectivity capacity. I've seen many other handheld devices that offer two or even more ports.
One of the things that I did not like about my entire experience with the Steam Deck is when I tried to set up non-Steam games. The entire procedure was too long and it took a lot of time for me to configure everything. Any non-technical person will never have to go through that.
I'm sure Valve will find a way to make emulators sync perfectly well with the system. Lastly, a little gripe of mine when I first got the device was its weight and size. The sheer weight and size of this device are still too much and Valve can fix this by conserving some spaces in between.
Conclusion
Steam Deck Handheld is a portable mobile device that plays much like any other handheld gaming console. It's not a replacement for PC gaming but rather an alternative for other handheld mobile gaming devices such as the Nintendo Switch.
However, the platform is filled to the brim with the potential that it might just become one of the best handheld gaming devices out there.