There is nothing like hooping with your friends all afternoon, but when you can't do that, you can check out NBA video games. However, some basketball video games are way better than others.
These games tend to offer a different feel in most cases and the visuals are usually better than what you may be used to. So, what are the top NBA video games that you can find in the market today?
Up next we're going to tell you about the best NBA video games and what they have to offer.
NBA 2K13
One of the best games that you can ever play when it comes to NBA video games is one that incorporates Michael Jordan. This is probably the best NBA player the world has ever seen. The other thing is that it also has the classic Bulls Team.
If you happen to know how good that team was, you'd appreciate the inclusion of them. It is the first time that gamers can include the 1993 US Olympic dream team. And you can even pit them against any other team in the pool.
Another thing that makes this game stand out is the idea of player archetypes. With it, you can easily differentiate between player types. You have players that have more gameplay value than others.
And the game's music is produced by the legendary Jay Z.
NBA Live 2004
When this game came out, it was the gamechanger that it was supposed to be. The usual cartoonlike graphics were beginning to bore gamers. This is when EA Sports decided on this game and it was a revelation.
The graphics are life-like and the gameplay is sophisticated – it brought a more realistic approach to the game. Another thing is that you had a more intelligent AI, which made for an interesting one-player mode.
You also can make your own plays with the game.
NBA Live 06
Here, you have a new style of play and features that blow most games out of the water. First, you have the dynasty mode and this mode allows you to include an NBA All-Star weekend event.
With this game, you then have the player archetypes which meant that there were players who had an adage over the others. There are certain players that don't have one style alone.
These players, for example, Kobe Bryant and LeBron James are equipped with multiple freestyle types.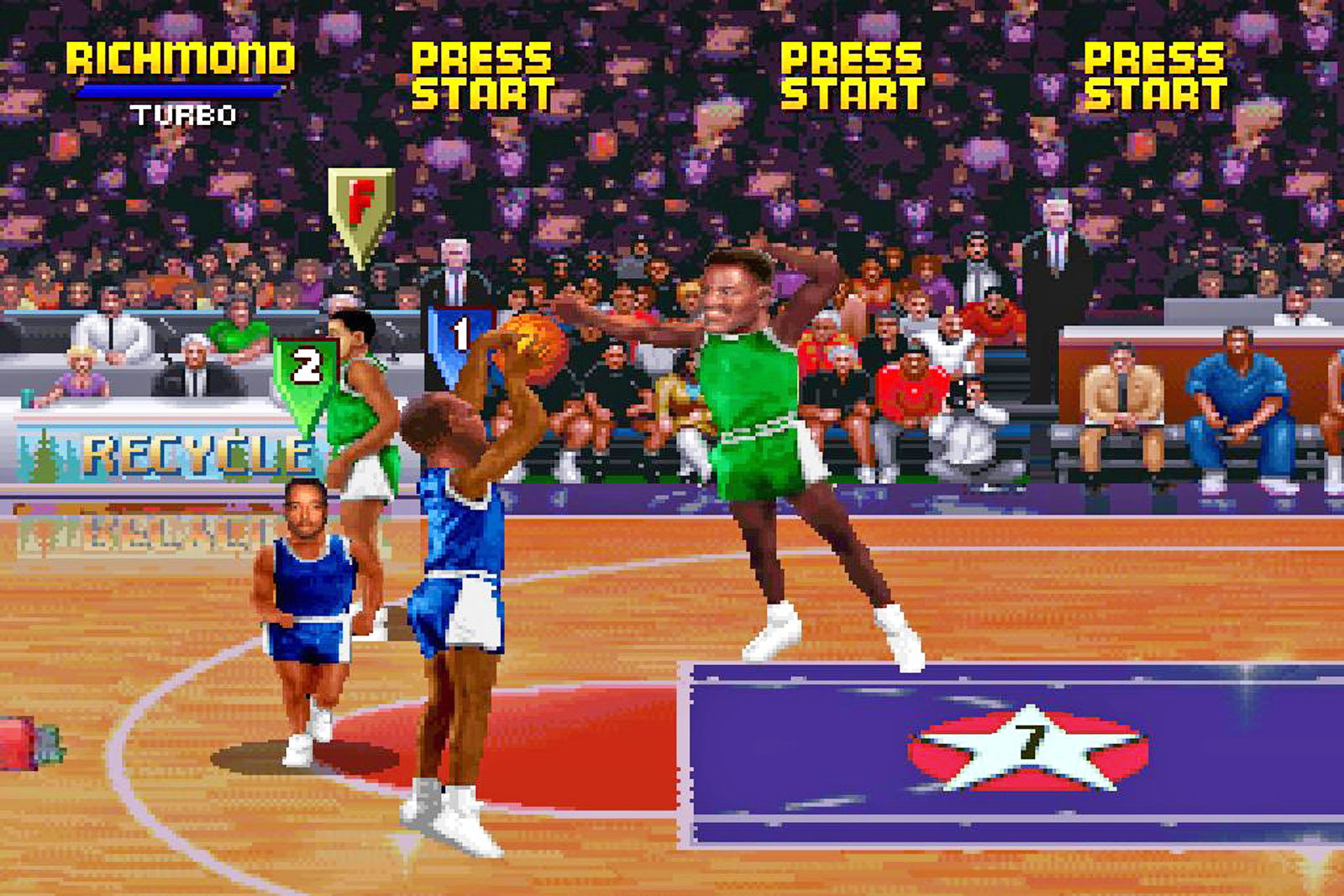 NBA JAM
One of the first NBA video games that included a sort of real NBA teams' theme. This game came out in 1993 and took the NBA video game scene to greater heights. Here, you also have 2-on-2 action games – featuring real teams.
You then have players who can fly dunk from anywhere in the court and this made for an interesting play. You then had a number of animated explosions throughout which made for a blockbuster of a game.
Couple that with the wild commentary, you have a game unlike many in the market.NBA Street Vol.2
In the early 2000s, Allen Iverson was coming up real fast in the world of the NBA, and hip-hop was embracing the NBA. This made for a great time to introduce the idea of Street NBA as a game.
You had programs such as And -1 and street-ball also gaining tract and this game gave gamers the experience. You have 3-on-3 formations where you battle it out with other teams. You can create your own team of three players with a wide pool provided.
Conclusion
Over the years, many NBA games have come to the market, but the ones above hold a special place in true basketball enthusiasts' hearts.