Imagine walking through a famous casino in Las Vegas and hearing the pings and the yells, and the groans all around you, it's exciting stuff. Given the world health problem, imagining is about all you can do.
For those who need to have their gambling fix, playing online casino games might fit the bill. It is very important to choose the right online casino site that offers fun gameplay with a touch of seriousness to the games.
Those who want to relive their moments in Vegas should check out Vegas World. It's got the colors, the sounds and the overall Vegas feel you may be craving for. We're going to tell you about it next.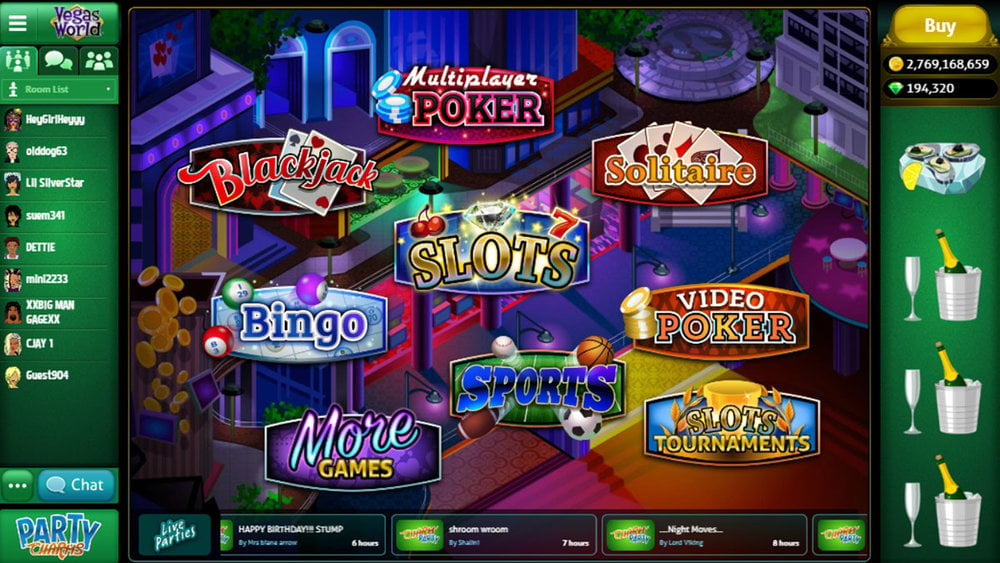 The Online Casino Experience
Vegas World brings the casino experience right at your fingertips. The website has over 50 casino games that cater to the tastes of almost everyone.
Vegas World is a social RPG casino-based experience that lets you invite your friends and win games.
You can play free games such as Slots, Poker, Bingo, and many more. When you join the game, you immediately get free coins and create many opportunities for you to start earning more bonus rounds and free spins.
Earn Coins as you play to unlock free slots to win more coins. You can gift your friends with food and drink charms as you keep on winning games. As you win games, you also earn more items to get even more coins.
Slots Games
Vegas World offers different games for different people. Slots games are available for you to play. There are over 20 slots games within Vegas World that you can play and win the Jackpot prize.
Good Luck Charms are available for purchase with the use of Gems to exponentially boost your current coin winnings and help you even earn more coins.
Slots games such as Muses Terra, Sakura Dreams, and Mystic Billions are really popular, but there are a bunch more that you can check out too.
Card Games
If slots are not your thing, card games are like Blackjack, Solitaire, and Texas Hold'em Poker is available for you to choose from.
Play through the single-player or invite your friends over the multiplayer mode and spend countless hours on these card games. You can dress up your avatar in fashion and experience the high stakes and adrenaline rush.
If you want to relax and play alone, you can choose Lily Pond Solitaire. Set in a peaceful pond, you can play solitaire in the comfort of your home or have some online friends over and win lots of coins.
Those who want to go big would surely love to play Texas Hold'Em Poker. If you're feeling lucky, invite your friends and make sure you get your avatar all dressed up and win big time.
Treat your friends online with special food and drinks while playing a few more rounds of Poker.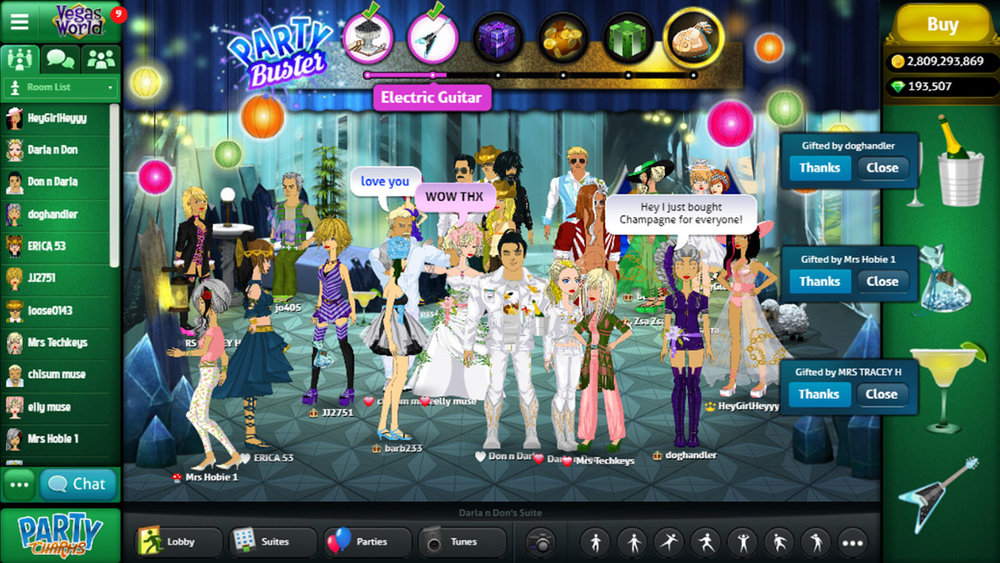 Where to Download Vegas World
Vegas World can be downloaded on your iPad, iPhone, Android phones and is even available for your desktop PC. You can log in using your Facebook account, invite your friends, and start playing a few games of Blackjack or Poker.
Conclusion
The game is intended for adults only and does not involve the use of any real money during the betting or gambling process. The game does not allow players to earn real money.
Ultimately, Vegas World is a social game that lets you experience what it's like being in the casino playing games without you having to lose your hard-earned cash.