Following Google's recent launch of its newest smartphones, the Pixel 6 and Pixel 6 Pro, I wanted to learn everything I could. As I'm currently in the market for a new phone, I did some research on these new models.
With the original Pixel phone already almost five years old, many people are wondering if the latest generation of Google smartphones will live up to its hype. People are skeptical because some of the recent versions of the Pixel phone, namely the Pixel 5, were deemed lacking in premium features.
In this article, I will talk about the Google Pixel 6 and Pixel 6 Pro smartphones, their specs, features, release date, and pricing. I will also touch on the Pixel Pass subscription service that was introduced alongside the phones. If you want to know more, continue reading below.
Google Launches Its Latest Pixel Smartphones
Examining the Pixel 6's Screen and Body
Looking at the Features of the Pixel 6 and Pixel 6 Pro Cameras
Details on Dimensions, Display Size, and Capabilities of the Pixel 6
Other Pixel 6 and Pixel 6 Pro Specs and Features
About the Google Pixel Pass Subscription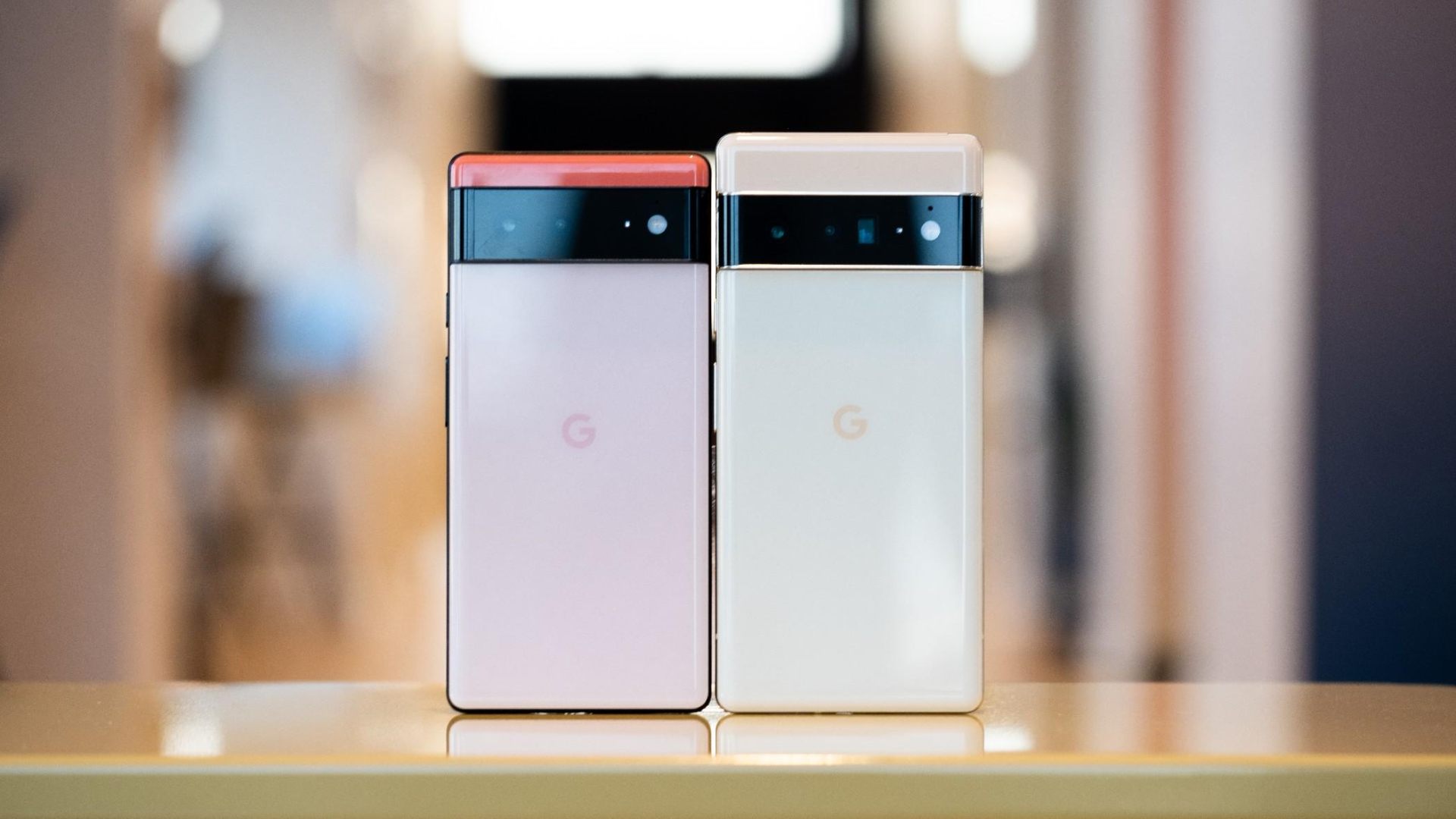 Google Launches Its Latest Pixel Smartphones
During its launch event held October 19, 2021, tech giant Google unveiled its latest smartphones, the Pixel 6 and Pixel Pro. Both of the new phone models have received significant hardware and software upgrades from the Pixel 5.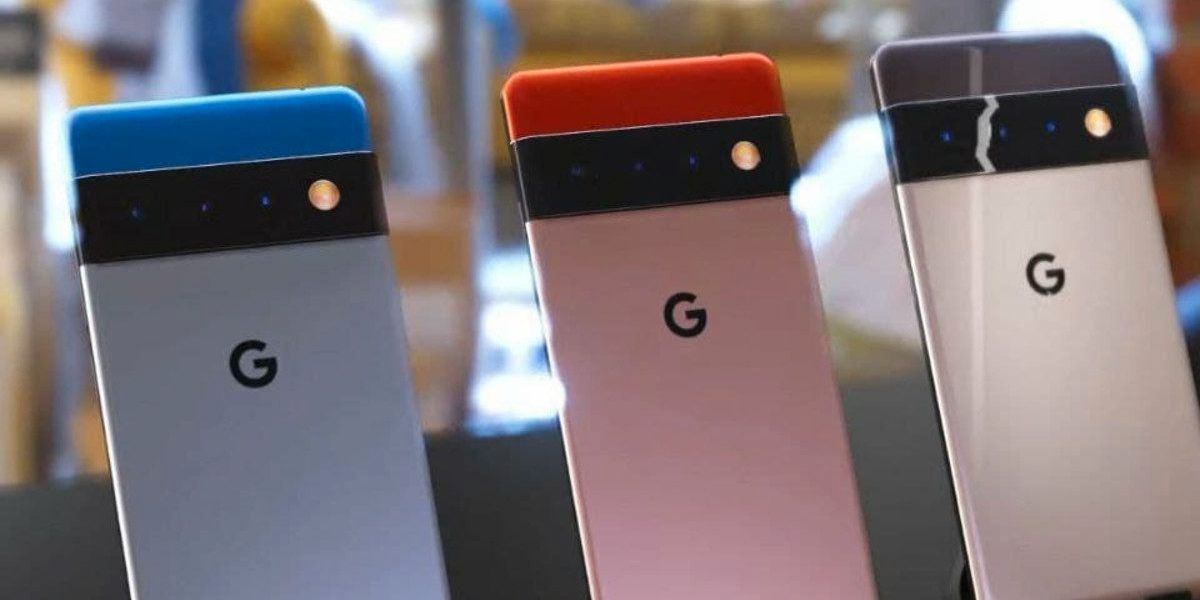 Just like with previous versions of the Pixel smartphone, with the exception of the Pixel 5 in 2020, the new models were introduced this October.
Following the pattern of releasing its phones only one or two weeks after their launch, Google announced that the Pixel 6 will be available starting October 28.
Pricing of the Pixel 6 and Pixel 6 Pro
During the launch event, it was revealed that the Google Pixel 6 will have a starting price of $599 while its higher-end sibling, the Pixel Pro 6, will cost a starting price of $899.
They were previously rumored to be introduced with a price tag of $745 for the Pixel 6 and between $1,049 and $1,099 for the Pixel 6 Pro.
Despite the upgrades, the latest Pixel phones had a lower launch price than their predecessors, with the Pixel 5 sold at $699 and the Pixel 4 and Pixel 3 models both launched at $799.
Examining the Pixel 6's Design and Color Schemes
When choosing a new smartphone, I tend to place emphasis on its appearance and design, as well as its available color schemes.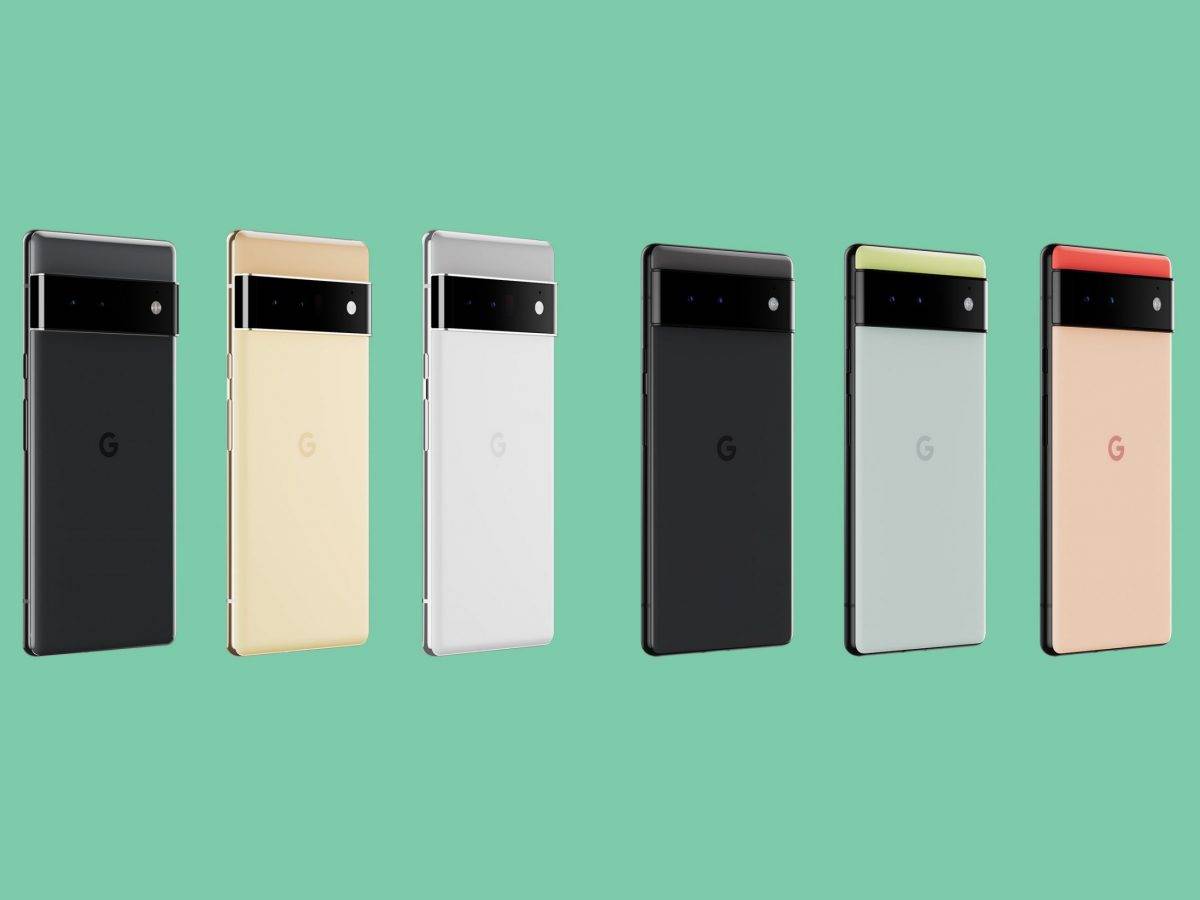 The regular Pixel 6 has a tactile alloy frame while the Pixel 6 Pro sports a polished alloy frame. Both models feature a Corning Gorilla Glass Victus cover glass but the Pixel 6 only has a Gorilla Glass 6 back glass.
The Pixel 6 is available in three colors, namely Stormy Black, Kinda Coral, and Sorta Seafoam.
Meanwhile, you may choose between Stormy Black, Cloudy White, and Sorta Sunny for the Pixel 6 Pro unit.
Distinguishing Itself from the Competition
Nowadays, I honestly can't distinguish smartphone units until I see the company logos because a lot of the leading mobile device manufacturers tend to copy each other in terms of design.
Fortunately, Google took a slightly different approach and went for a distinctive look with its Pixel 6. This smartphone features a two-tone color pattern separated by a horizontal band housing its cameras at the back.
Not only is this horizontal band more pleasing to my eyes as it travels from one end of the phone to the other, but it also offers more stability to the phone when laying on its back compared to other designs.
Looking at the Features of the Pixel 6 and Pixel 6 Pro Cameras
Speaking of the rear camera band, the new Pixel 6 and Pixel 6 Pro both have a 50-megapixel wide lens and a 12-megapixel ultrawide lens but the Pro features an additional 48-megapixel telephoto lens.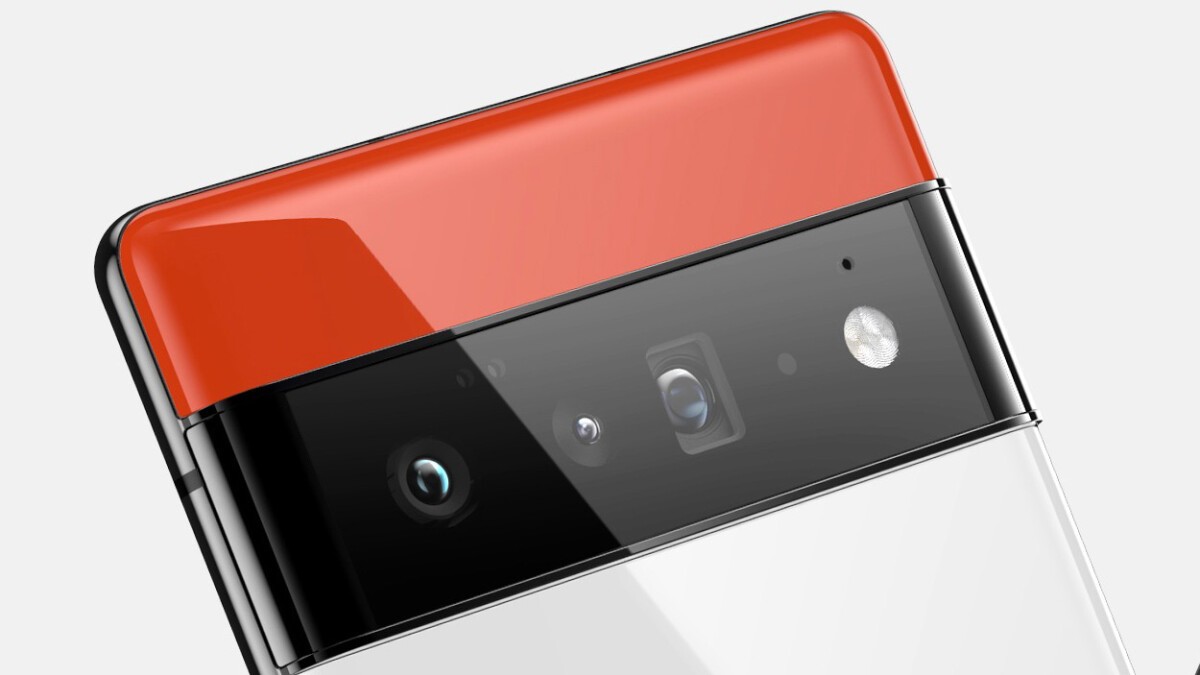 For their selfie camera, both models showcase a hole-punch style front-facing camera located on the top center of the screen.
The difference between the two is that the Pixel 6 Pro has an 11.1-megapixel camera while the standard Pixel 6 only has 8 megapixels.
Camera Software Upgrades
Prior to the launch of the Pixel 6, Google promised to make software improvements for "a more accurate and inclusive camera" that works well for various skin tones.
This is why the company introduced the Real Tone feature that factors skin tone in selecting a white balance to bring out a person's natural complexion. Improvements were also made on auto-exposure tuning.
Thanks to the Pixel 6's Tensor chip, several other camera features were added, including Face Unblur to place moving subjects in focus and Motion Mode, which adds blur to still objects.
Details on Dimensions, Display Size, and Capabilities of the Pixel 6
The standard Pixel 6 smartphone features a 6.4-inch full high definition plus (FHD+) display with a refresh rate of up to 90 Hz while the Pixel 6 Pro sports a 6.7-inch Quad HD Plus (QHD+) display with a max refresh rate of 120 Hz.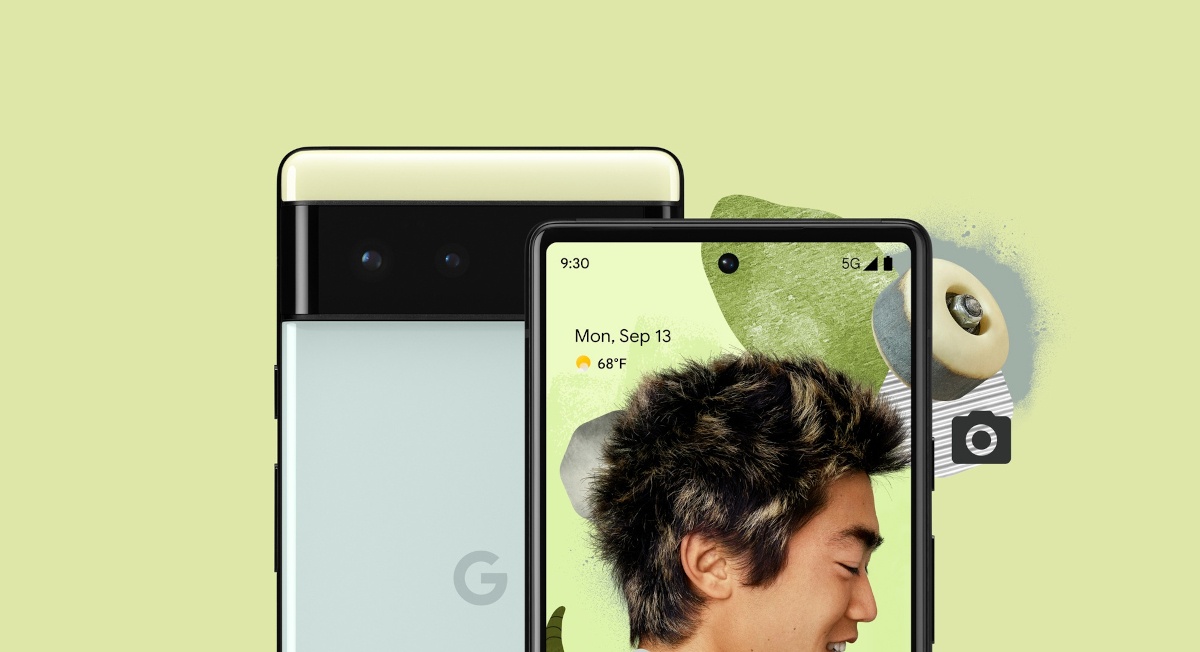 In my opinion, the difference in screen resolutions and refresh rates are not that noticeable in ordinary use but it may matter to users who use their phones for graphic design and video editing.
In terms of dimensions, the Pixel Pro has a noticeably bigger body with a height of 6.5 inches, a width of 3 inches, and a thickness of 0.4 of an inch. Meanwhile, the Pixel 6 measures 6.2 inches by 2.9 inches by 0.4 of an inch.
Storage, RAM, and Battery Capacities
Both Pixel 6 models have a minimum local storage space of 128 GB but the max internal storage for the regular Pixel 6 is at 256 GB while the Pro version has a 512 GB option.
While both phones run on the new Google Tensor eight-core CPU, the Pixel 6 is integrated with 8 GB of RAM while the Pixel 6 Pro has 12 GB of RAM.
The two handsets are both capable of wireless fast charging, with the Pixel 6 having a 4,614 mAh battery while the Pro has a 5,003 mAh battery.
Other Pixel 6 and Pixel 6 Pro Specs and Features
Both phones come with the Android 12 operating system so you would be able to install the latest apps and games on your device. However, you might need to do some updates upon first use.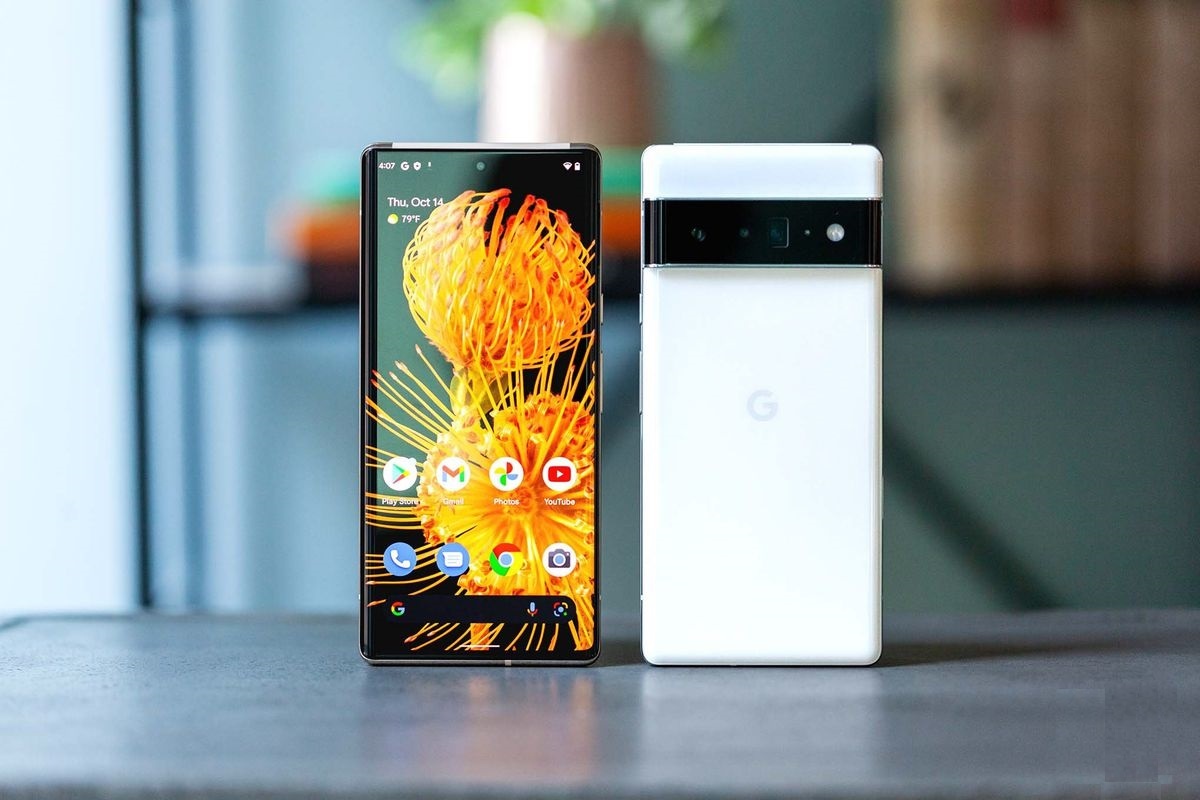 The Tensor processor has a built-in security core but it also works with the Titan M2 security chip. Both models feature an under-display fingerprint unlock.
Unfortunately for fans of wired headphones, the Pixel 6 and Pixel 6 Pro units do not have a headphone jack so Bluetooth audio accessories are needed.
Accessories Sold with the Pixel 6 Smartphones
When it comes to phone chargers, Google has taken a similar route as its competitors Apple and Samsung, which means the Pixel 6 will no longer include a charger inside the box.
However, it will support 30-watt fast charging. You will still find a USB-C to USB-C cable and a Quick Switch Adapter inside the phone package.
As an alternative to wired charging, Google is expected to release a new Pixel Stand for the Pixel 6.
About the Google Pixel Pass Subscription
Alongside the Pixel 6 smartphones, Google also launched its Pixel Pass all-in-one subscription that fuses the latest phones with its suite of premium services.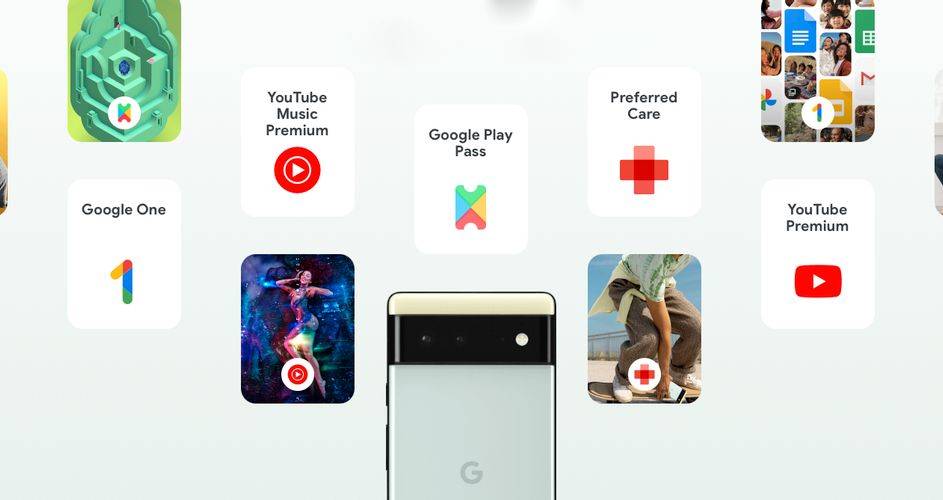 Through Pixel Pass, you could choose between the two models and get Preferred Care coverage for your unit in case of mechanical failures and accidental damage.
You also get access to YouTube Premium, YouTube Music Premium, Google Play Pass, and the Google One cloud storage.
Pixel Pass Pricing
Since the premium services included in the bundle are priced the same regardless of device, the Pixel Pass subscription cost will come down to which unit you're choosing.
It will cost $45 per month if you choose the standard Pixel 6 smartphone. The Pixel 6 Pro will cost $55 on a monthly basis. After 24 months of subscription, the phone will be completely paid off.
You may decide to cancel the subscription at any given time but you will be asked to pay off the remaining balance for the device.
The Bottom Line
I found the new Google Pixel 6 smartphones very appealing both for their design and features. I think that the standard version is something that's more than sufficient in terms of processing power, memory, and battery capacity for a casual user like me.
However, if you're someone who will appreciate a slightly bigger screen, higher RAM, bigger internal storage, and other slight upgrades, both in hardware and software, maybe the Pixel 6 Pro is for you. I hope that this article helped you learn more about the new Pixel 6 smartphones.