Do you sometimes imagine yourself lying on your sofa turning lights on and off anywhere in your home and controlling your other electrical devices with only your smartphone?
I had the same dreams and then decided to do something about it. I started by looking around for systems and apps available. Furthermore, I decided to start with smart lighting in my home. Then I linked all my other devices to my phone app as well.
I was absolutely surprised to learn of the availability of so many options. I've found very interesting information and will gladly share all I learned with you. Read on!
Evolution of the Smart Home Device
Using Smart Light Switches
Cost Aspects
The App and the Cloud
Simple Installation and Security
Evolution of the Smart Home Device
Nowadays, smart home systems are becoming more and more common in houses all over the globe. I find it a very convenient way to manage all my devices with just one device. And it is convenient to be able to do it from anywhere, whether I'm at home, at work or away on holiday.
I now regulate virtually everything in my home, using only my smartphone. When I think about the situation about a decade ago, I realized that this is one industry that over the years has developed very fast and has become less and less expensive.
Nowadays, most homeowners can afford to install the systems in their houses. Ten years ago the technology was not as refined as nowadays, but in principle, it was possible to manage your devices remotely.
The big difference is that it was very expensive and very few could afford the systems. Modern houses are now often built with the smart system already installed.
Smart Light Switches
In principle, smart light switches are home automation devices. The switch uses Wi-Fi to communicate with my smartphone, tablet, and computer. This communication is necessary to customize the control of the lighting in my home. Some smart switches are even voice-controlled through apps and home automation systems and apps.
Smart home light switches are available in two forms. In-wall switches are permanently installed and use my home's existing wiring. The other form is on-wall, which means they are affixed to the wall and operate on battery power, and are often the best option for renters.
Generally, smart switches only turn my lights on and off. They normally don't allow for dimming or changing colors. For that, compatible bulbs are necessary.
Using Smart Light Switches
As I've paired my light switches with smart bulbs, my smart light switches can now turn lights on and off and adjust their brightness. I can also set it to cycle through my preferred color combinations or scenes. The system provides me with more features than only the lighting functions.
In addition, my smart light switches can provide features that allow even more in-home customization. These customizations include things like controlling ceiling fans and other electrical appliances.
The word "smart" in "smart home" refers to the fact that the system makes use of the internet to communicate with a phone app.
The Modern Smart Home
Although I want to share with you the convenience I'm experiencing and the benefits I'm enjoying with the smart light switches in my home, let's look at what is a smart home. A smart home is a home that uses smart home automation. This means there are monitor and control systems built into the house.
I have a smart house and the system's monitors and controls include, apart from the lighting system, the remote control of systems like heating, air conditioning, electrical appliances, entertainment systems, and home security.
My home automation system connects to the app on my mobile phone via Wi-Fi. My phone forms the hub for all my controlled devices. These systems nowadays also can react to voice prompts.
Cost Aspects
Smart lighting is becoming more and more affordable. In the Radiant collection which I've chosen, the Smart Plug-In Switch, Wi-Fi sells for only $45.98 and allows me to control my lights, set scenes and schedules, and use any smart device. If I had the Alexa app I could ask Alexa to turn on the lights.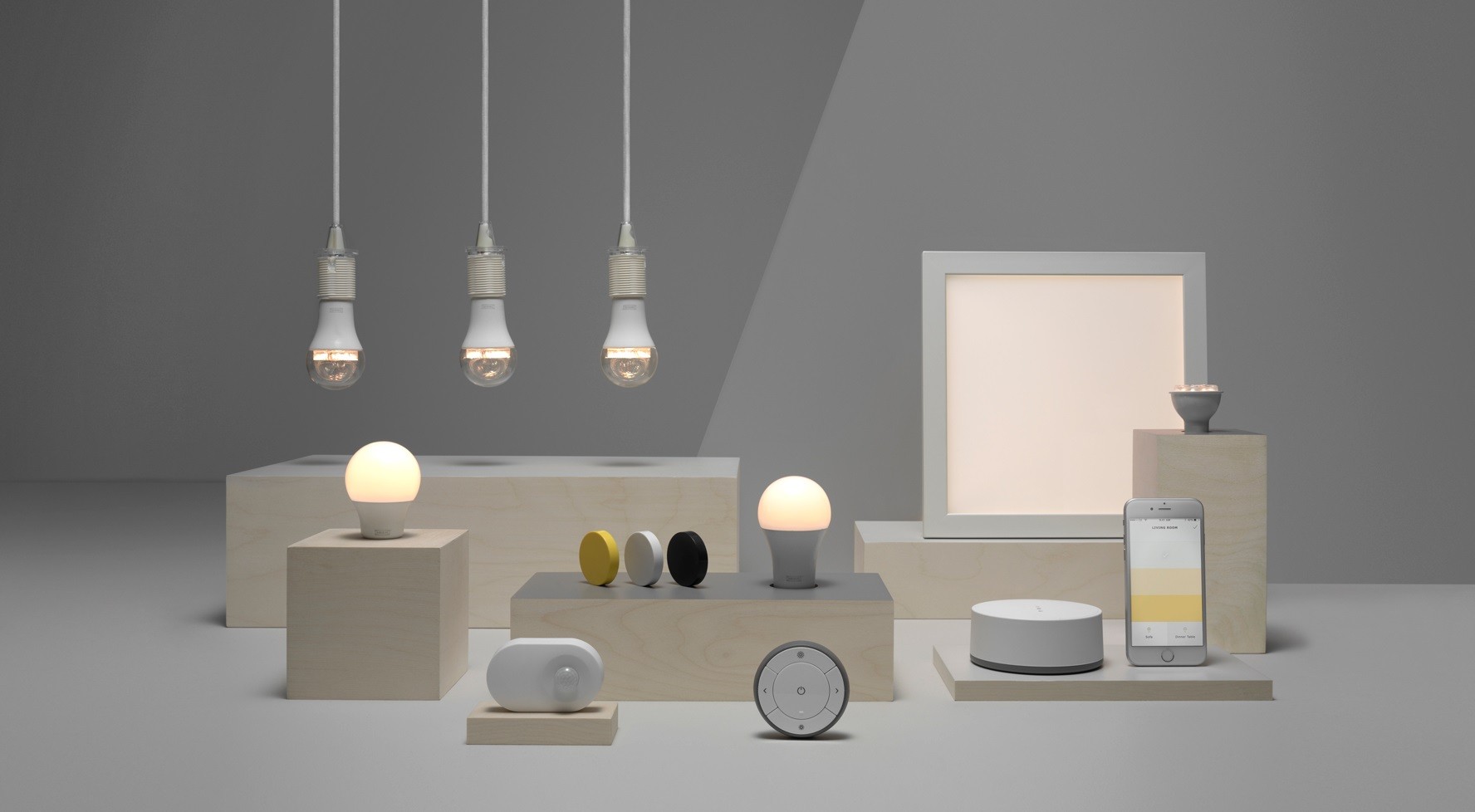 The Smart Tru-Universal Dimmer, Wi-Fi sells for $63.48 and offers precise light level control. It also can set scenes and schedules from any smart device. Just as with the Smart Switch, I could have asked Alexa to turn the lights on or off for me.
It sets the exact lighting I want, when and where I need it. I find that the Smart Tru-Universal Dimmer works with most 120V dimmable bulbs or fixtures.
When I adjust the light level with the Smart Tru-Universal Dimmer, it is adjusted to the exact light level I've required, and it is done without flickering.
The Legrand Lighting Control App
I'm using the Legrand lighting systems and the Legrand Lighting Control app for Android devices found on the Google Play Store. I find it offers me very simple and convenient control of the lighting in my home. It works well with my Radiant RF Lighting Control and Adorne Wi-Fi Ready devices.
With this app, I can customize, schedule, and automate the devices in my home. The app allows me to group devices together to enhance the comfort of my home. I can even open and close the blinds.
It gives me the convenience to adjust the lights from anywhere. With this app, I can create the perfect dimming level for our family's movie time. I can also customize and automate the lights outside the house and in the garden. I've set my home's outside lights to automatically turn on at sunset, and turn off at sunrise.
The App and the Cloud
The app makes it possible for me to command my lighting system even when I'm outside my home network.
By using my integrated smartphone's cloud assistance when I'm at work or on vacation, I can still control my home lighting system.
The app is compatible with Google Assistant and Amazon Alexa and thus allows convenient voice control on compatible devices.
The Legrand System
The Legrand Lighting Control app has to be used with Legrand's switches and outlets. These switches and outlets are beautifully designed and elevate and enhance any space in my home with their exceptional style. The switches and outlets are also very functional while offering a consistent and beautiful finish over my original switches.
When I chose the switches and outlets the collections available were almost overwhelming. The RF Lighting Control devices are available from both the Adorne and Radiant collections. I have chosen the devices that work the best for my home and the places where I need the lights.
The Radiant collection aims to make life a little easier, but with extraordinary style. This is seen from the dimmer switch to the fast USB outlet. The wall attachments come in classic colors and metallic finishes and are screwless to give the wall a very clean finish.
Simple Installation and Security
My smart lighting system was easy to install. In just a few simple steps, I replaced my existing switches and outlets with smart switches and outlets. And the setup was just as simple with the Legrand Lighting Control app.
For me, the most important benefit is that it is so convenient. Smart light switches enable me to easily control the lights in my home. Apart from the remote control, I can set the system that lights turn on automatically when I go into a room.
Smart lighting in my home has the added benefit of increased security for me and my family. I'm not worried anymore when I come home in the dark.
The remote-controlled lighting system switches on the outside lights remotely. I can also set the outdoor lights to go on with sunset and off with sunrise.
Energy savings
My smart home helps me save energy, making my home both eco-friendly and cheaper to operate.
Like most people, I frequently forget to turn off the lights when I leave a room. Every time I leave a light on, I waste power.
Since I've changed my house into a smart house, I've saved on my utility bills.
Conclusion
It may seem to some people that using your phone and apps to control the lights in your home is a waste of money and not a necessity. My research and the installation of smart lights in my home have shown me that it is an eco-friendly concept.
If you can afford it – and it is not so expensive anymore – it is recommended that you look into the possibility of changing your home into a smart home and enjoy the enhanced operation of your smart home devices and smart lighting.