Controlling your air conditioning system from anywhere has never been easier. You will maximize your comfort and save energy with this incredible technology.
Sensibo provides the ultimate system for regulating your air conditioner without you having to manually check up on it all the time. You will be able to monitor, track, automate, and save energy with Sensibo.
Monitor multiple devices in one app and share your devices with your family at home and office colleagues. Up next we have a closer look at the Sensibo Home Assistant and how it works.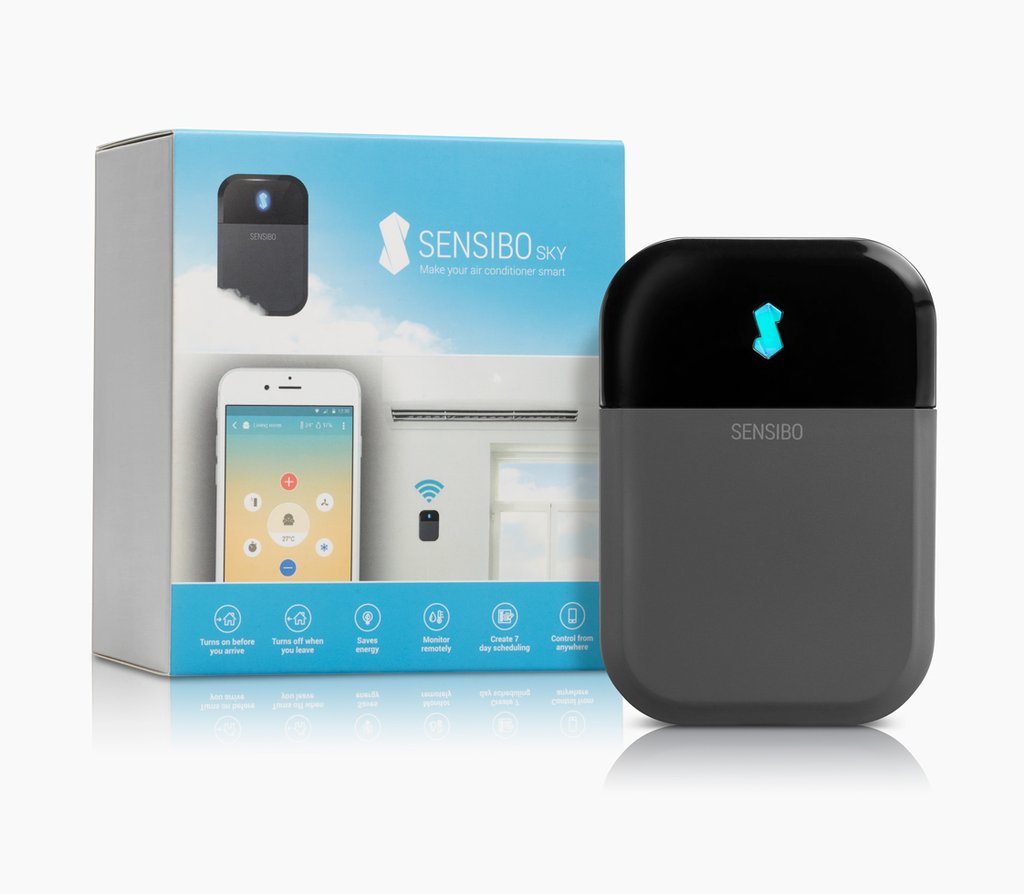 Overview: Why You Need This
Your AC is a vital part of your household system (not to mention, it saves your skin during the summer months, literally).
Some other things will affect the temperature in your home like the following:
The entirety of sunlight and its location
The hour of the day
Outdoor conditions
The moisture and temperature of a room
Your clothing choices
But, despite those variables, it goes a long way with helping you stay cool. Although the remote control of your AC allows you to set the temperature of a room, humidity levels, and maybe even a timer, it doesn't give you full control.
How Sensibo Home Assistant Works
Thanks to a whole range of cool AC-hacking features, it's all designed just to make you feel good, not to mention the correct temperature.
The temperature can only be determined by your AC unit at the same height level at which it is wall-mounted.
You will know that the temperature up there is not the same as the temperature at your stage unless you have an AC that sits next to you everywhere you go (or you are almost as tall as the ceiling).
Features You Need to Watch Out For
With the Sensibo, the temperature (and humidity) of the room is taken at the same level that you position the unit, ensuring that you get accurate real-time readings, leading to more precise AC behavior.
Here's more! Check out these features.
7-Day Scheduling
You will finally be in charge of your atmosphere with an unrestricted 7-day plan.
Establish as many routines as you would like: warm the house in the morning when you wake up, automatically turn off the AC when you go to sleep, and explore countless other possibilities.
Climate Reaction
Since your comfort is dependent on more than just reading the room temperature, you might be wondering how else a Sensibo might really work.
You will be in charge of your comfort and energy consumption with Climate React. Set triggers based on temperature, humidity, and comfort parameters to alter the environment in your room.
To protect your household and air conditioner unit from high temperatures and moisture levels, use Environment Respond.
Automation as a Home Assistant
Sensibo has a comprehensive open API for SmartThings, OpenHab, Homebridge (for HomeKit), and more, with several extensions and integrations built by the group.
Using the location of the phone before you arrive, Sensibo automatically turns on the AC. When everybody leaves, it also turns off the AC and helps to save energy and give you peace of mind.
Amazon Echo & Google Home are collaborating with Sensibo. Just one click will connect Sensibo to your assistant on Amazon or Google, and you're ready to go.
With your voice, monitor the temperature with no need to take the phone out of your pocket. You can say phrases like: 'Alexa, turn on the living room' and 'OK Google, turn off the bedroom' with Sensibo.
Prices
Sensibo Sky, with a Home Assistant feature, comes in white and black. Check out the prices here.
Single Kit (1 Unit) – $119
Starter Kit (2 Units) – $238
Home Kit (3 Units) – $327
Family Kit (4+ Units) – $436
Click here to add to cart!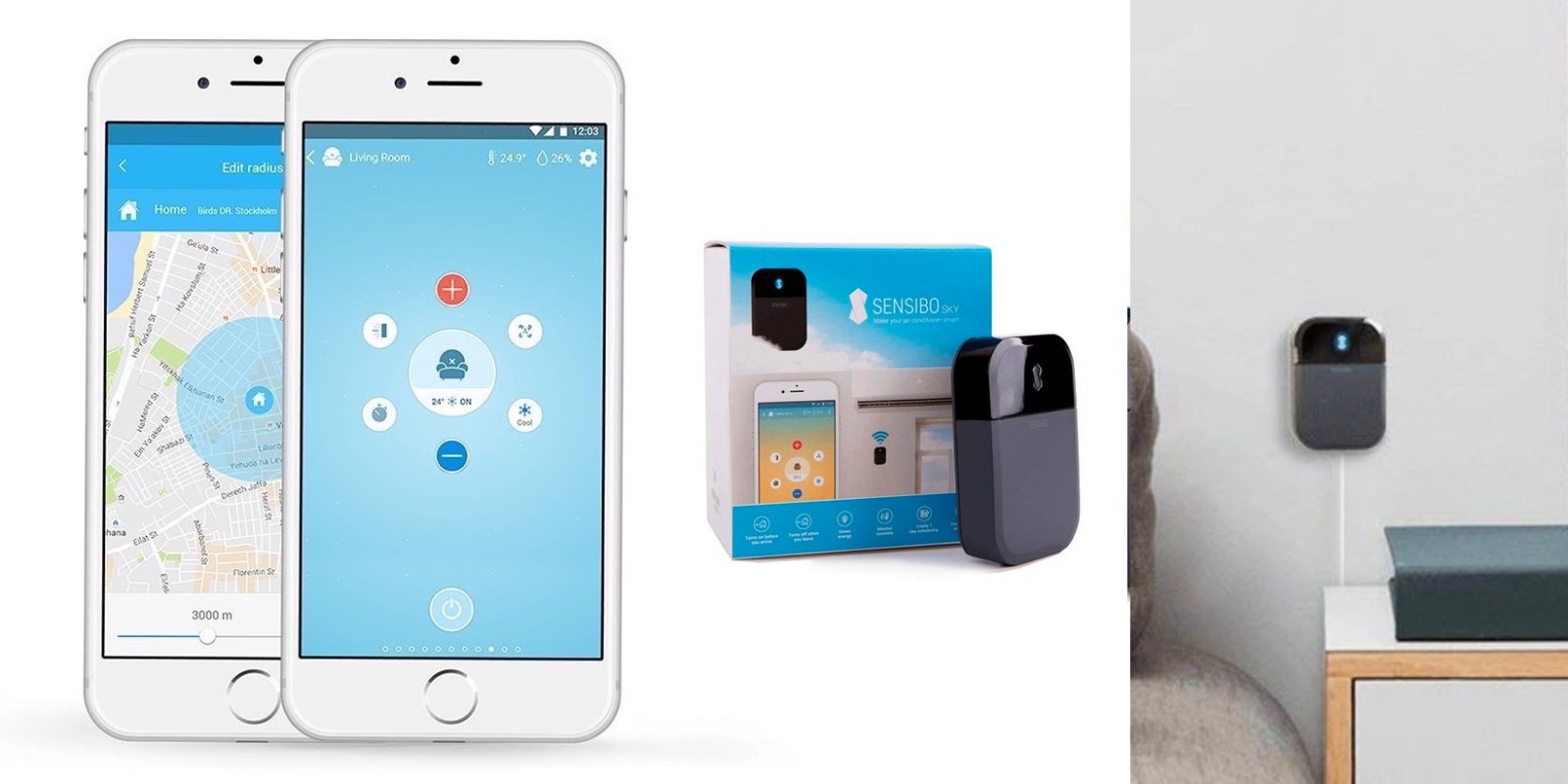 Conclusion
Gadgets like Sensibo are making our lives easier. Sensibo's creative geolocation function automatically turns your AC on and off whenever you or a family member places your AC within a certain limit!
For instance, if you set the geolocation function to turn on at 100 meters, once you are within that distance, your AC will turn on. Likewise, when you're out of that reach, the feature will say and will also turn off the AC.