Many savvy online shoppers no longer look for coupons but instead use a coupon plugin installed into their browser to find savings.
Coupon plugins like Honey Chrome, search the web page automatically, track down, and recommends the best coupon code at checkout if you're fortunate. With a range of specific sites, apps, and tools you can save big.
Internet commerce basically runs on coupons, coupon plugins, vouchers, and promotional codes these days. Here's what you should know about Honey and how to set it up if you want to up your couponing game.
Honey and Its Benefits
Honey, which operates with Chrome, Safari, Opera, Microsoft Explorer, and Firefox, is a free browser extension. By automatically searching for coupon codes while you are at the checkout for your favorite online retailers, it lets you save cash.
Honey includes a "Find savings" button that you can use at checkout to several popular sites such as Amazon.com, Old Navy, Best Buy, etc. It is then possible to add any applicable or valid coupons to your order.
To find out whether coupon codes activate or not, the extension uses a form of crowdsourced technology (comparable to Waze). Honey has been around since 2013 with over 5 million users and is totally free to register.
You can click on the Honey button once you reach the checkout portion of your shopping (regardless of what platform you're on). It can add coupon codes (if it can locate them) to your shopping cart automatically.
Honey Gold Points Can Be Turned Into Gift Cards
You automatically gain Honey Gold points when you shop online, which helps you to redeem your gold to get free gift cards. To be able to redeem them, you need at least 1,000 Honey Gold points.
For over 3,700 online shops, they give you up to 20 percent back on payments and you're sent your payouts quarterly. Honey also keeps the sharing component simple by giving you access to a special link after signing in to your account.
It enables you to share on your Facebook, Messenger, or Twitter accounts directly. You can also opt to modify your invitation, which allows you to share a special referral page.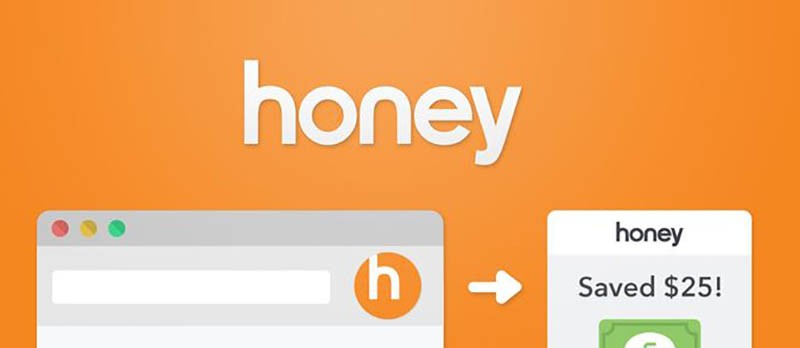 How to Set It Up
To install Honey in Chrome, access www.joinhoney.com. There is no registration required, as they indicate no need to create an account and deal with frustrating captchas, no email verification, no games for opt-in, or opt-out.
Click on Add to Chrome and then Add extension.
Honey is successfully installed!
You will need to pin Honey to your toolbar after installing Honey on Chrome. This way, you can see when it is working on searching deals for you.
Click on the Extensions icon (it looks like a puzzle piece) in the upper right-hand corner of your toolbar.
Click the pin button to "pin" the Honey extension to the toolbar.
Voila! Now you'll see the Honey icon when you shop on your favorite sites.
You have to agree to the Honey Terms & Conditions, which you can check out here.
To further enhance the user experience, this extension uses Google Analytics to gather extension usage statistics.
You can visit this link if you want to opt-out of Google Analytics monitoring or you can set up a filter in Adblock Plus or similar ad blocker tools.
Bottom Line
You can try Honey out if you regularly shop online and want a simple way to save some money without having to search for coupon codes yourself.
It's totally free to use and can help you save money by buying things that come with a coupon code or discount.