Everyone would love to have a great home theater where they get to watch movies on a big screen with some kickass volume from the high-tech speakers. Nothing beats this on a day when you want to kick back and just relax.
A good home theater however requires a few key essential pieces of equipment that will bring the feeling of comfort home. These will include a few items that we are going to discuss below.
Almost everything we are going to recommend is available in many different regions and brands, but just make sure you do a little homework to see if it is available in your area.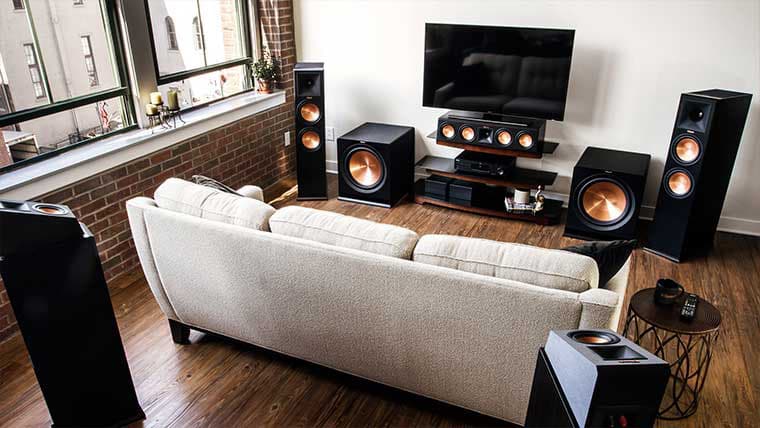 We always say that when it comes to electronics, you do not have room to compromise with quality. Always go with the best so it can serve you for many years.
Home Theater Equipment Essentials
A Projector
TV screens are ever-expanding and nowadays you can find a very big-screen TV of more than 65-inches, and some of them are pretty reasonably priced, but if you want a truly cinematic experience, you should be looking for is a projector.
A projector screen can reach even up to 120 inches, and most of them support the 4K UHD resolution and can cover an impressive array of colors, which is all thanks to the wide color gamut just like the new 4K TV counterparts.
Speakers
For a true theater experience, the sound has got to be on point. You will need to find some excellent home theater speakers and subwoofers to bring out the true sound of the films.
If you are a movie lover who is willing to pay the ultimate price, then a high-quality immersive theater experience is what you need.
One of the best speakers is the Denon AVR- X3600H, which is a powerful 9-channeled amplifier with some advanced home cinema specs such as 105 watts for each channel and high power performance with advanced features.
The subwoofer on the other hand will make a big difference in the quality of sound from your home theater. The right placement plays a very big role in the quality of bass and the setup helps in driving the right sound.
A/V receiver
A good A/V receiver is very important for any home theater and since the projectors have few connection pots than the TVs, they are naturally well fit for the receiver setups.
If you are planning on connecting a single source device to the projector, then go for the game console, or blue-ray player, or a streaming device.
Also, ensure to have a soundbar or a powered speaker ready to use. You really do not need any more additional sound equipment.
On the other hand, projectors have only one HDMI input, when you have multiple devices to connect, it's good to invest in a good A/V receiver. The HDMI switcher shall also be a good option, but an A/V receiver is the best.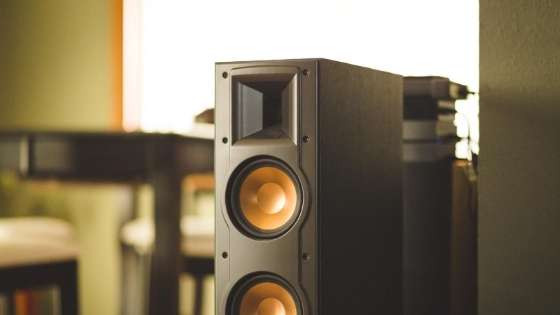 This is because it shall provide a high-quality sound that you can use to set up the full-surround system in your home theater.
At the very least, it should help with a good pair of stereo speakers, and you definitely want to have a sound system of high-quality, as the projectors tend to have very weak speakers.
Conclusion
So, if you are in the middle of renovating your entertainment room, and are looking for the right equipment for your home theater, we hope that we have given you some ideas of what needs to be in there. 
Despite all of the advances in technology, nothing is better than a comfy couch or bed, and some snacks when you get into your movie-watching and relaxing – so don't forget those essentials too.