Technology has radically changed the way people communicate, access information, purchase, connect, and work. Companies are doing big business with the rapid growth of Information and Communications Technology (ICT).
Technology companies have been an important determinant of economic growth, customer desires, and capital markets in recent years. Many of these companies have grown in the wealthiest countries in the world.
Companies in the technology sector are broadly engaged in the research, development, and production of technologically-related goods and services. Read on to discover the major tech players.
Apple Inc.
Apple designs, manufactures, and markets a wide variety of consumer technology products, including smartphones, personal computers, laptops, and more.
Among the most popular products are iPhone smartphones and Mac computers. Apple has also significantly expanded its sales for its services.
Following the global economic downturn, consumers continued to purchase Apple devices en masse and paid billions of dollars more for apps and services on those gadgets to the tech giant.
Apple stated its revenue rose 11 percent to $59.7 billion, and its income increased to $11.25 billion by 12 percent. Sales for iPads and Mac computers were relatively impressive, as the public was extremely required to work and virtually socialize.
Revenue has also soared in its internet-services business, despite revenue cut from the App Store by Apple.
For only the second time in the past seven quarters, even the iPhone, which remains the company's biggest seller, had a small increase in sales.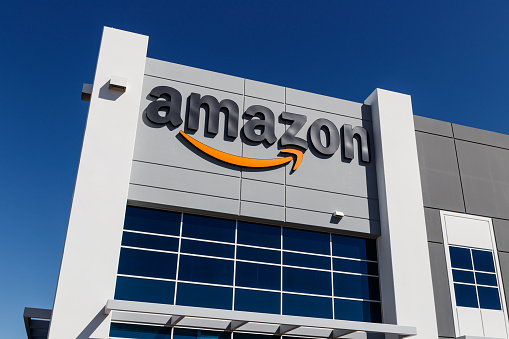 Amazon
Amazon.com is the biggest global retailer in the world and a primary provider of cloud services. Amazon Web Services( AWS) is a robust cloud computing platform that is evolving.
Originally a bookseller, the company has grown to market a wide variety of consumer products and digital media and its electronic devices, including the Kindle e-book reader, Kindle Fire tablet, and a streaming media adapter, Fire TV.
Spurred by a pandemic-induced rise in online shopping, Amazon reported a quarterly revenue of $88.9 billion, up 40 percent from the previous year. Profit increased to $5.2 billion, although the company has invested in expanding warehouses and other capacity-building ways.
Revenue at Amazon's competitive cloud computing business, comprising large companies and small start-ups, rose 29 percent to $10.8 billion, falling short of analyst estimates, but it was more profitable than anticipated.
Facebook
Besides Facebook's well known social networking site, it provides a host of services like Facebook Messenger, Facebook Watch, and Facebook Portal.
And beyond that familiar name, it has also purchased Instagram, WhatsApp, Oculus, Giphy, and Mapillary and has a stake in Jio Platforms of 9.9 percent.
For the second quarter, Facebook's sales reached 11 percent from $18.7 billion a year earlier, while profits leaped 98 percent to $5.2 billion.
The results were above analysts' expectations of revenue of $17.3 billion, with a profit of $3.9 billion, according to FactSet reports.
Amid increasing regulatory scrutiny, concerns about its position in subverting elections, and how people use the site to misinform people, neither users nor advertisers have displayed any intention to quit using Facebook.
More than three billion users now use Facebook or one of its other apps regularly. The platforms have overtaken most of the industrialized world. And about 2.47 billion individuals use one or more of the Facebook services every day.
Bottom Line
The present crisis has companies on the rocks worldwide, with tons of firms filing for bankruptcy since lockdowns started. The economy is in historic recession but not for these most prominent tech players.
These tech companies and big digital retail brands are still flourishing amid the uncertainty.