In the age of social media, digital content is one of the topmost elements on almost any platform. Whether we're talking about texts, images, videos, and audio, there is no denying that online content is being used by different industries to get ahead in their respective games.
I, for one, find myself using different tools to improve the content I put out there for personal or professional purposes alike. There are lots of programs to sort through, but one of the applications that I find most useful is Canva.
This app is known for its potential to make beautiful, impactful designs for various content purposes, both online and in business. Here, I will talk about what this app is and what it has to offer.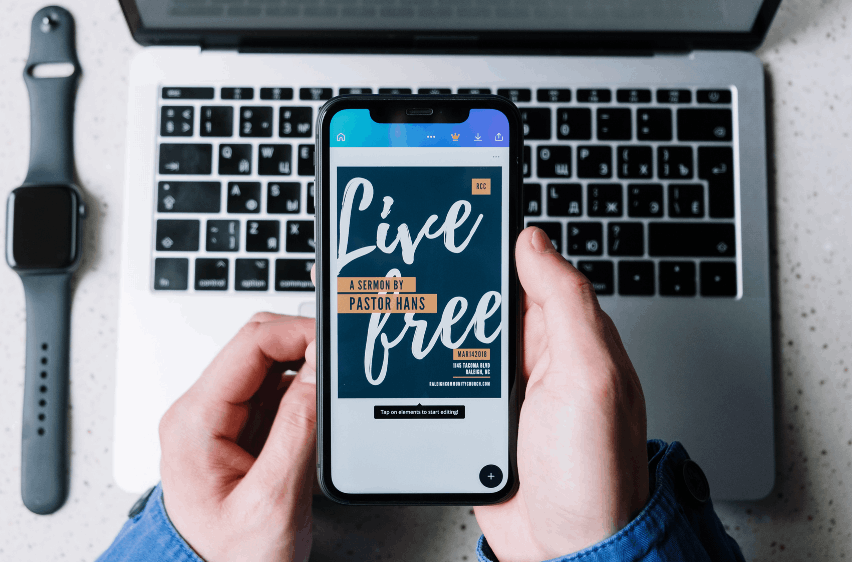 Main Features of Canva
Bring Superb Graphic Design to Your Phone
All-in-One Social Media Tool
Effective Marketing Material Maker
Perfect School and Personal Companion
Main Features of Canva
Let us start with the features this application has to offer. As a graphic design app, Canva is jam-packed with some of the most useful and unique tools to help elevate my outputs from plain and boring to professional-looking ones.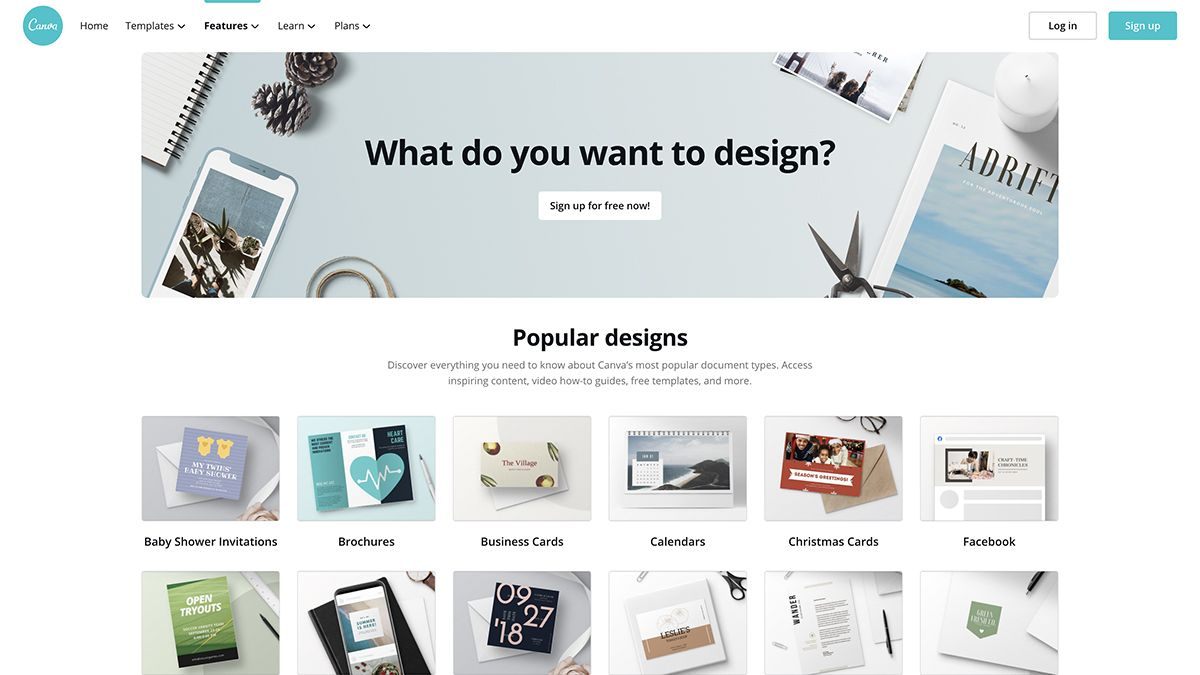 The best way to describe this application is that it's a one-stop shop for all my multimedia needs. It contains various tools for editing tools, inserting texts, and making or editing videos. Having all of this in one place means I don't have to download multiple apps.
This app lets me produce different types of materials quickly and easily. It comes with customization features, which help me create stunning projects, as long as I have the eye for unique, creative, and attractive designs.
What I like best about this app is that it caters not only to creative individuals but also to those just starting to learn about photo editing, video editing, and graphic design. It comes with templates that we only need to fill with texts and images for an easier process.
Other Features
Canva includes other features that are instrumental in making appealing designs, like stickers, GIFs, collage templates, frames, and many more elements that can aid in achieving my vision.
The app also gives me access to a library of stock photos, which I can use for free for my designs. This saves me a lot of time, especially as I do not have to worry about taking relevant photos myself.
All these combined help me make photo backgrounds for my virtual meetings, produce various types of publication and marketing materials, create cards, and other similar outputs.
Bring Superb Graphic Design to Your Phone
Now, I understand how designing can take more than one sitting to finish, especially with various personal and professional matters we all need to attend to. One of the greatest things about Canva is it is available on different platforms, so I can jump right back in.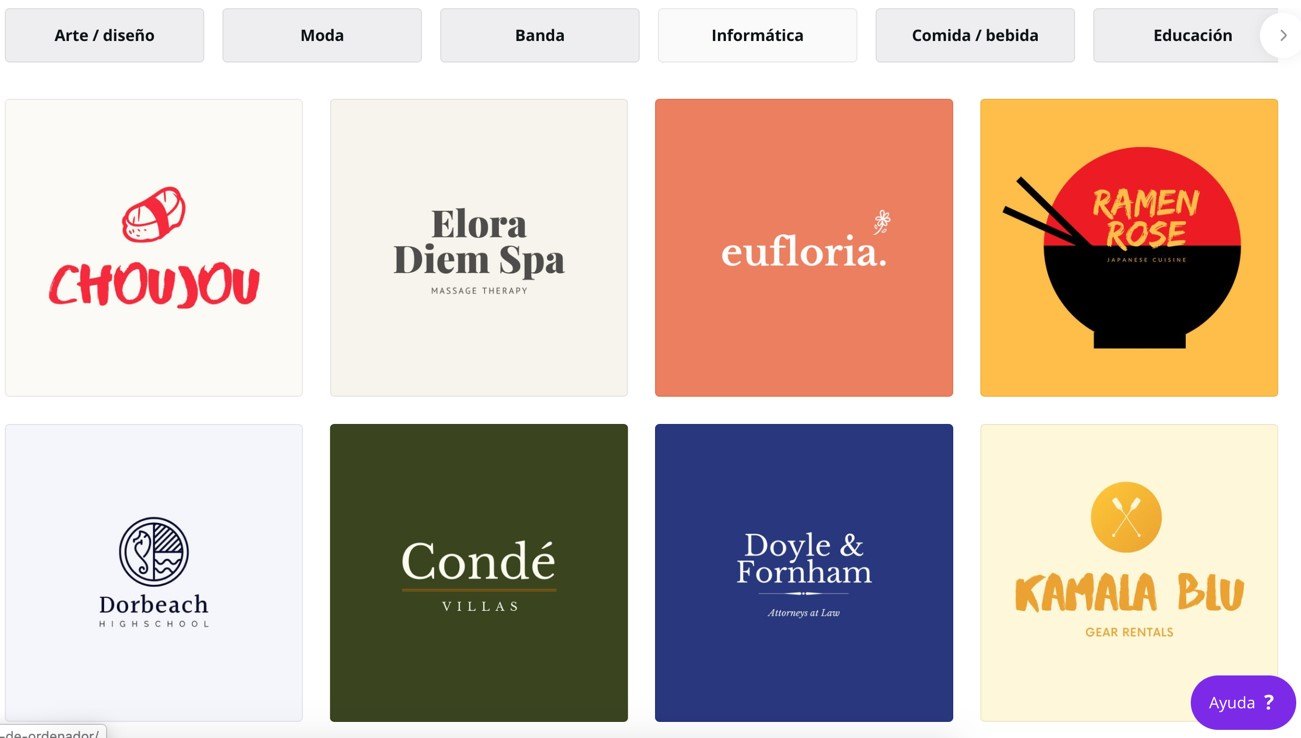 Say I have been working on a personal design on my laptop through the Canva website. Should I need to stop going to work, I can simply pull out my tablet or smartphone and continue working.
To get this application on my phone or tablet, I just need to head to the Google Play Store or the App Store and look for 'Canva'. It only takes a few minutes to download and install. Then, I can simply launch the app from my home screen or app drawer.
This app can be loaded into any Android phone or tablet, iPhone, and iPad. I can start using the app for free without problems after I set up or logged into my account.
Paid Plans and Packs
I should highlight that this application can be used for free but with limitations. When using the free version, I can still access stickers, stock photos, frames, templates, and many of the most essential features of the application.
However, I find paying for additional and exclusive features greatly increases my options. Canva Pro expands my options for photos, icons, and illustrations. It also makes some tools accessible such as Magic Resize, background eraser, and save colorways and themes.
I also have the option to purchase packs. Canva Pro costs $12.99 monthly and $119.99. I can also subscribe to Image Pro monthly for $4.99. Interested users can try the Pro version for 30 days for free. For specific packs, Canva Credit prices range between $1.99 and $21.99, while the Social Media Marketing Pack costs $0.99.
All-in-One Social Media Tool
As a one-stop-shop, you can bet that Canva offers an all-in-one social media tool, making it favorable for social media influencers, marketers, and personal accounts. In fact, the option to purchase the Social Media Marketing Pack offers more features specifically designed for social media.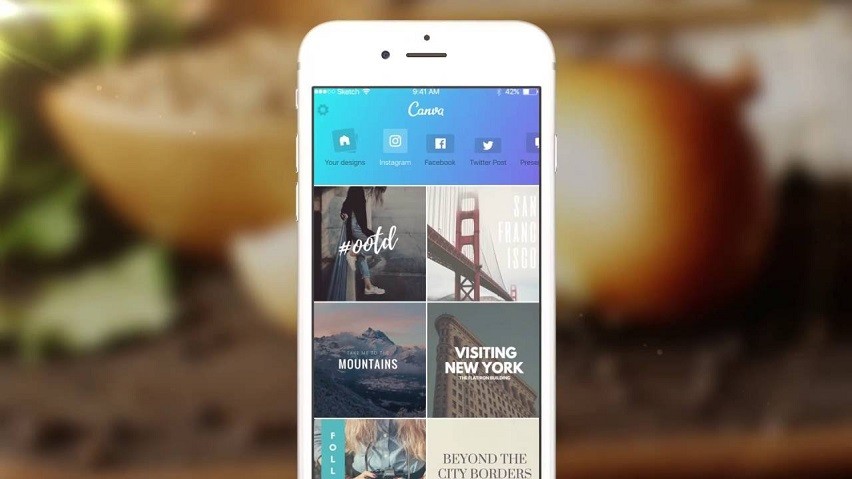 To make its services more directed to social media friends, Canva carries templates for Facebook posts and covers and Instagram posts and stories. Personally, this is a great option to have when I simply want to post on these platforms but have little time to dedicate to crafting a post.
Aside from photos and graphic design, it also offers templates for videos, which is truly a helpful choice for individuals who do not have any experience in making videos or are just starting to explore this art.
For those who find videos too long and are looking for a much shorter alternative that moves, animated content is the best choice, and Canva also makes this accessible through templates. When using this, what I just do is insert the text and images I want to add.
Video Editing Features
Now, I personally love making videos on Canva. Aside from the templates, this app makes it easy to upload clips and footage and begin to add more to it. What I just need is a little creativity and the app will do the rest.
I can add opening and ending clips where I can welcome viewers and thank them for watching. It also helps me add transition effects in between clips. Making thumbnails is also not a problem with Canva.
Effective Marketing Material Maker
Aside from social media marketing, Canva is also helpful in creating marketing materials to be used inside and outside social media platforms. It carries various templates for posters, brochures, flyers, magazine covers, and certificates.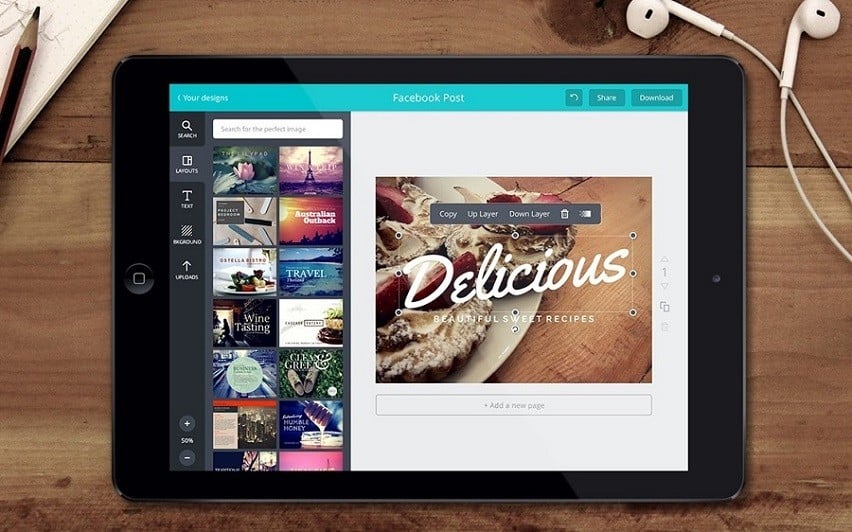 With built-in customization features for each, I can easily implement branding techniques to my creations. I can personalize colors, images, texts, and many other elements in the template. I can even add elements whenever I feel the need to do so.
Aside from these marketing materials, this app is also great for creating logos, icons, infographics, presentations, resumes, and other materials, making this app the best companion for professionals and working individuals.
Brand Kits at Your Fingertips
When using this app for marketing and work purposes, I find it important to mention that Canva lets users create a brand kit composed of brand logos, colors, and fonts, making it easier to implement branding onto any design.
To create a brand kit, I just need to go to the Brand Kit menu and tap on the Add button to upload logos. I can also create palettes to go with the brand. The best part is I can create several palettes for different brands so I do not have to start over again when working on a different project.
Lastly, I can customize the fonts and apply this style to every design I make. The app carries some of the most popular fonts which I can use for free. However, If I want to upload my own fonts, then I need a Pro membership.
Perfect School and Personal Companion
This application is not only for professionals but for anyone. Students can use this to create mind-blowing presentations for in-class projects. Those who are involved in school events can easily make posters and invitations with the help of this application.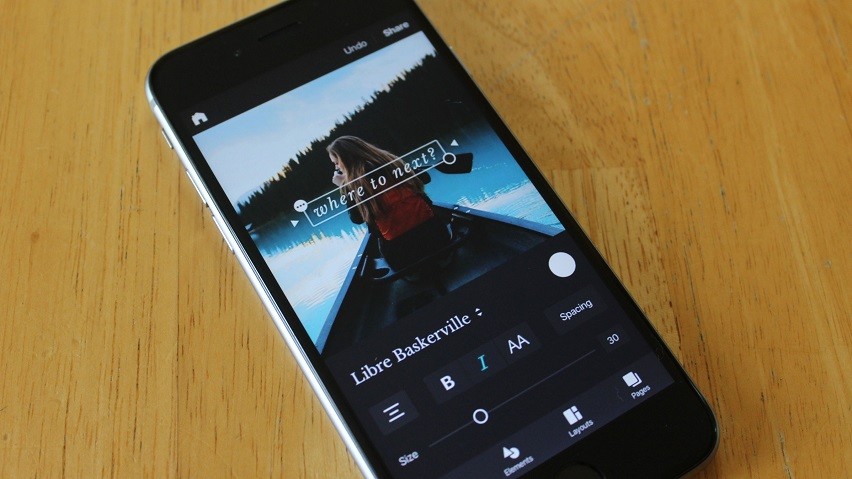 Even those who want to create content for personal purposes can also take advantage of what the application has to offer. Just choose the right template and you are good to go.
One thing to remember is that I do not need to be making marketing content to use the features designed for the marketing. I can take the logo feature and create an easily reusable logo for myself. The same goes for templates and other similar tools.
Collaborate and Share Easily
Another thing to point out is users can easily share their work so that they can collaborate with teammates on the project.
The app comes with a built-in collaborative tool for this very purpose.
Once done, I can directly share the final output to different platforms such as Facebook, Instagram, and Twitter.
Conclusion
With just a touch of creativity, the Canva app can help millions of people across the world enter the world of graphic design, photo-editing, and video editing in a much easier way.
This application has helped me numerous times when creating content for myself and for work.