Virtual reality (VR) is not the future of technology; it's the technology of the future. The rapidly evolving sector of technology is for sure the most significant milestone of technological evolution. VR is another world within sight, which is here to conquer the planet of technology.
Better than 3D and a more virtually blended reality experience, VR will change the face of upcoming technology. It is an advancing field that brings forth many jobs, employment, and earning sources for the next generation.
Here is a guide that lets you know everything about VR and what jobs are available in this technological sector. Read on to learn more!
About Virtual Reality
The VR Job Market
Job Opportunities in VR
VR Developers – The Spine of Virtual Reality
What VR Developers Need to Get Into Virtual Reality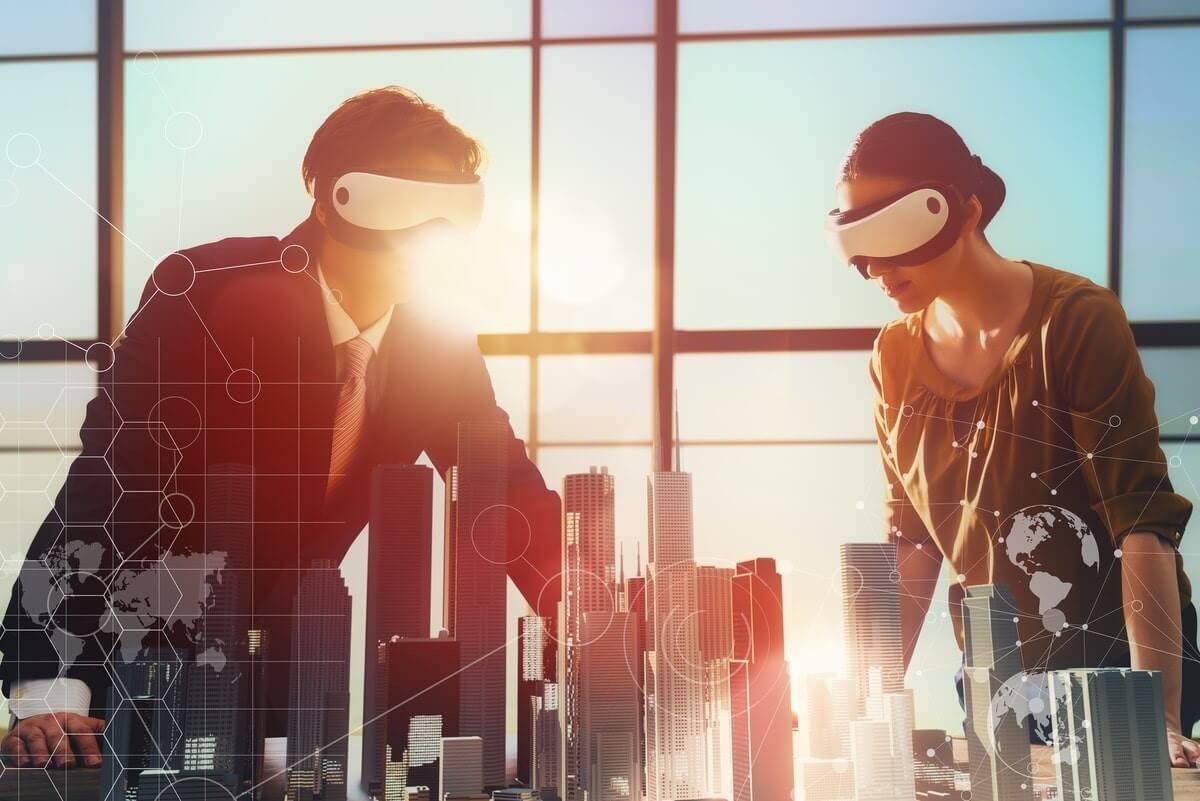 About Virtual Reality
As the name suggests, virtual reality is a computer-generated environment with visuals and objects that both look and seem real but are not based in actual reality.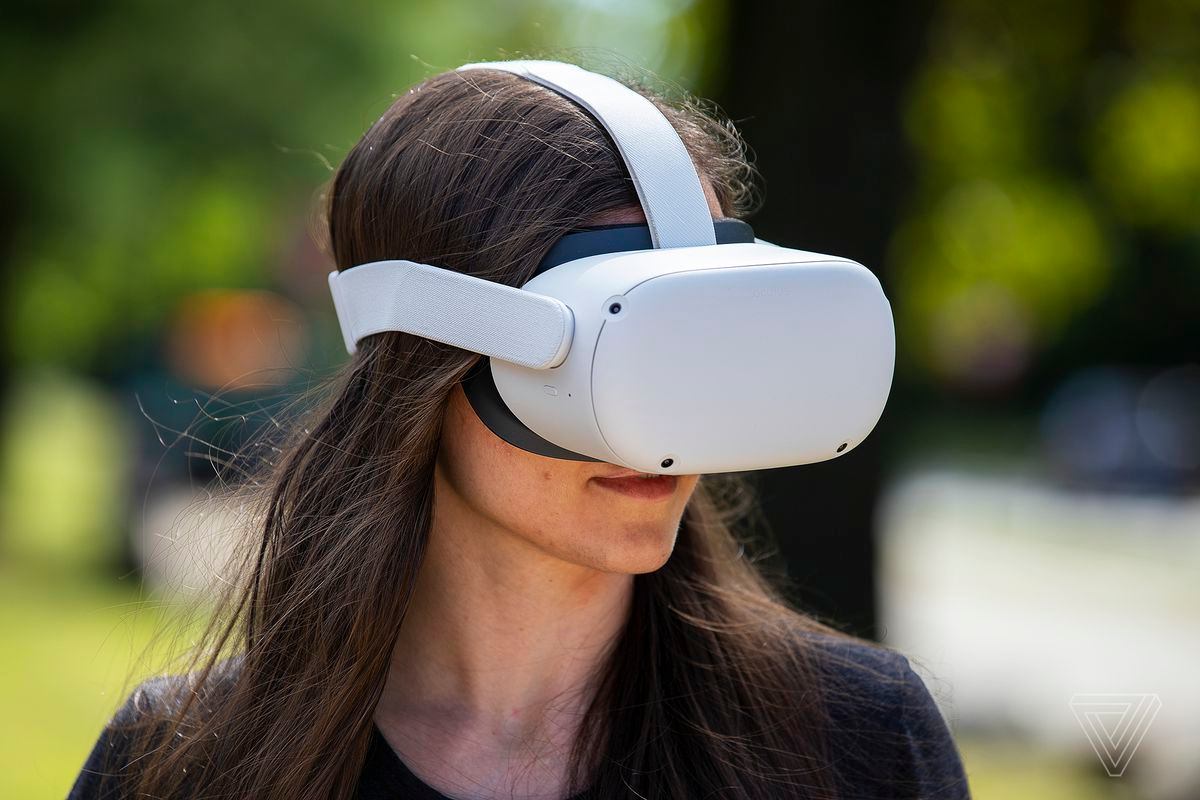 The view it involves makes the user feel that they are immersed in the surroundings of what the screen technology is displayed. The experience feels so realistic, especially while playing video games, as though we ourselves are a character in that particular game.
Such an environment of the virtual-real blended mode can be perceived through a device called a VR headset or helmet.
While VR is a new term that has been trending lately, this technique in technology dates back to the mid-1950s. It has progressed through technological evolution time and again, which is now emerging as a career-defining field as well.
Specifications About VR
The VR sector shares the highest projected potential growth. As per the IDC Research 2018, if you invest in VR and AR (augmented Reality), your investment will multiply 21-folds by the next five years up to 15.5 billion euros.
VR is not just science fiction anymore or a fun past-time to relish 3D-like video games. Instead, it is a progressing field, which will bring a lot of career options ahead.
And with the introduction of 5G in the market, VR developers will get better opportunities to develop VR headsets for a realistic experience, allowing more devices to connect, and more people to communicate on VR platforms.
The VR Job Market
Before stepping into a field like this one, you must be aware of the jobs and career options that this job can offer you. It's important to consider whether there's a demand for VR professionals to know how much competition you'll face in this industry.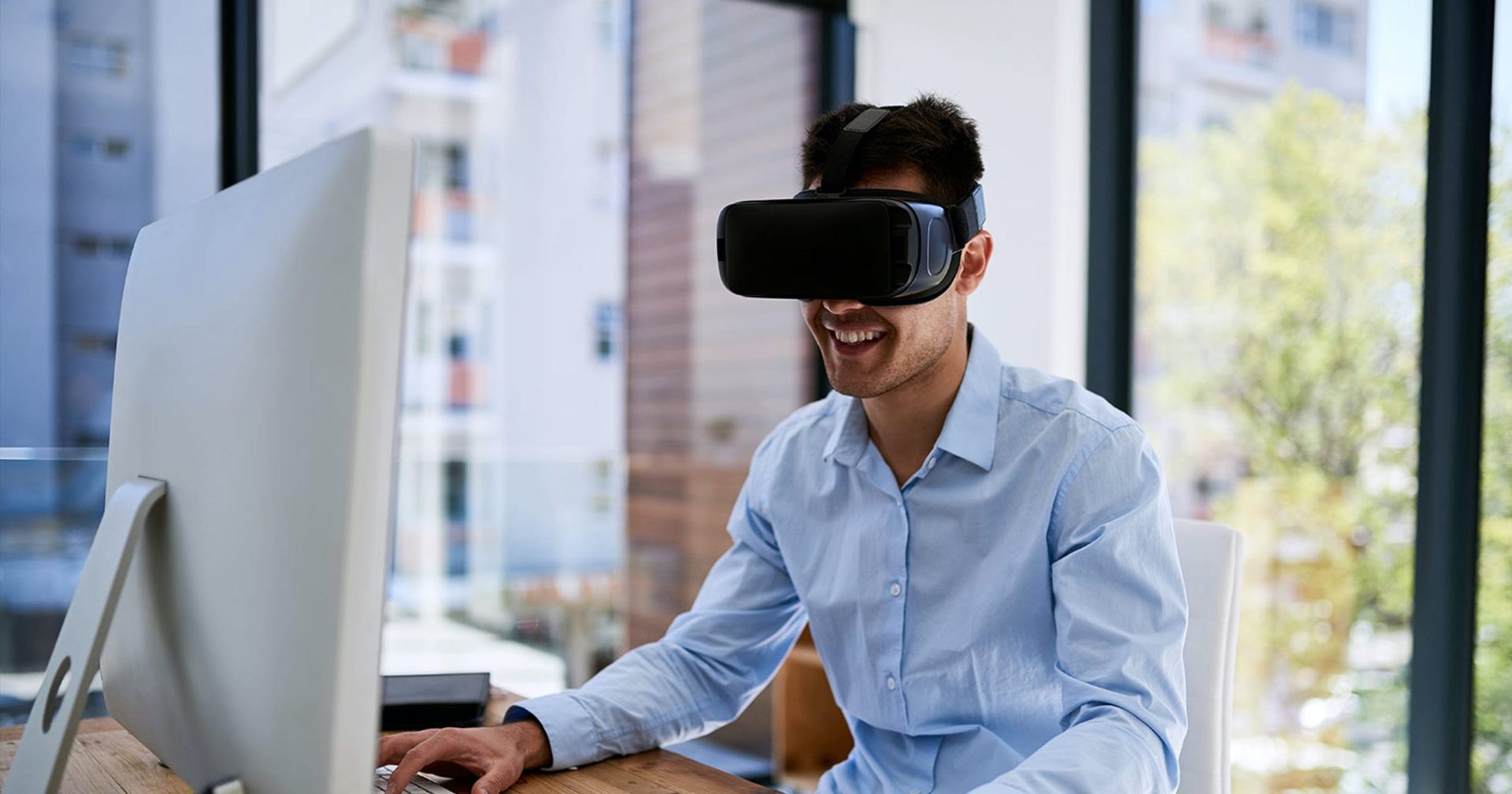 Well, considering that VR is still growing, VR is not that populated and faces little professional traffic. That means it's the perfect time for you to join the industry and build your career.
As the VR sector continues to flourish, many interested people are moving into employment in VR. This sector will be a magnet in the future for attracting job seekers, employers, and freelancers.
So, if you are interested in this tech-savvy job field, you must start looking for career options in VR to earn job experience ahead of the curve.
What Does it Take to Be a VR Expert?
To pursue a job in VR, a virtual reality professional must be qualified with degrees that cover computer sciences or departments of engineering like software. One must know subjects that concern UI/UX, sound design, video editing, 3D tools, and more.
In addition, it would help if you were quick in adapting to the changes that now and then occur in software, tools, and processes so that you can level up your knowledge as per requirements.
The VR field will continuously evolve and change to become more advanced and effective as time passes. So it's important to keep up-to-date with research, trends, and upscaling opportunities as they come your way.
Job Opportunities in VR
Virtual Reality will offer high employment in the upcoming years with its massive pool of job opportunities. It is going to cover everything from business professionals to onboarding people who can make the technology of VR happen.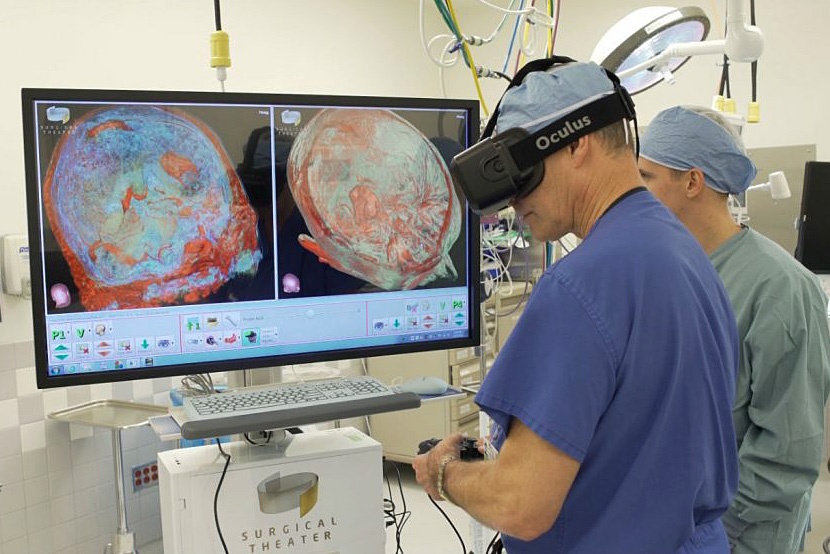 For the time being, some of the different job opportunities in this field include software engineers, who are the backbone that makes any VR creation look swift.
The user interface (UI) and user experience (UX) designers design the whole outlook of the project to have a highly defined experience.
The virtual reality game engineers design fast-paced and robust games to have an experience that lasts in the users' minds. Technical 3D artists make everything look natural in the virtual world.
Some Other Intriguing Job Options in VR
Apart from these, a team of product management people take care of the business and finances side of VR expenses and creation. Distribution managers keep a check of distributions related to the VR projects, their costs, profits, records, etc.
Also, one can apply for a content producer that brings up fresh and new ideas with solid content, which can be a base for your virtual reality project. The virtual reality content writers form a pillar of the VR projects as they work to develop and engage the human experience on the screens.
They have to consider each state of emotion expressed on screens: sensation, discovery, challenge, expression, fantasy, and every possible thing that the human brain can think of has to be written and managed by them.
VR Developers – The Spine of Virtual Reality
Virtual reality developers have the most significant roles in the VR world. Their main job is to create VR interaction systems that work efficiently and do not contain interrupts and work seamlessly.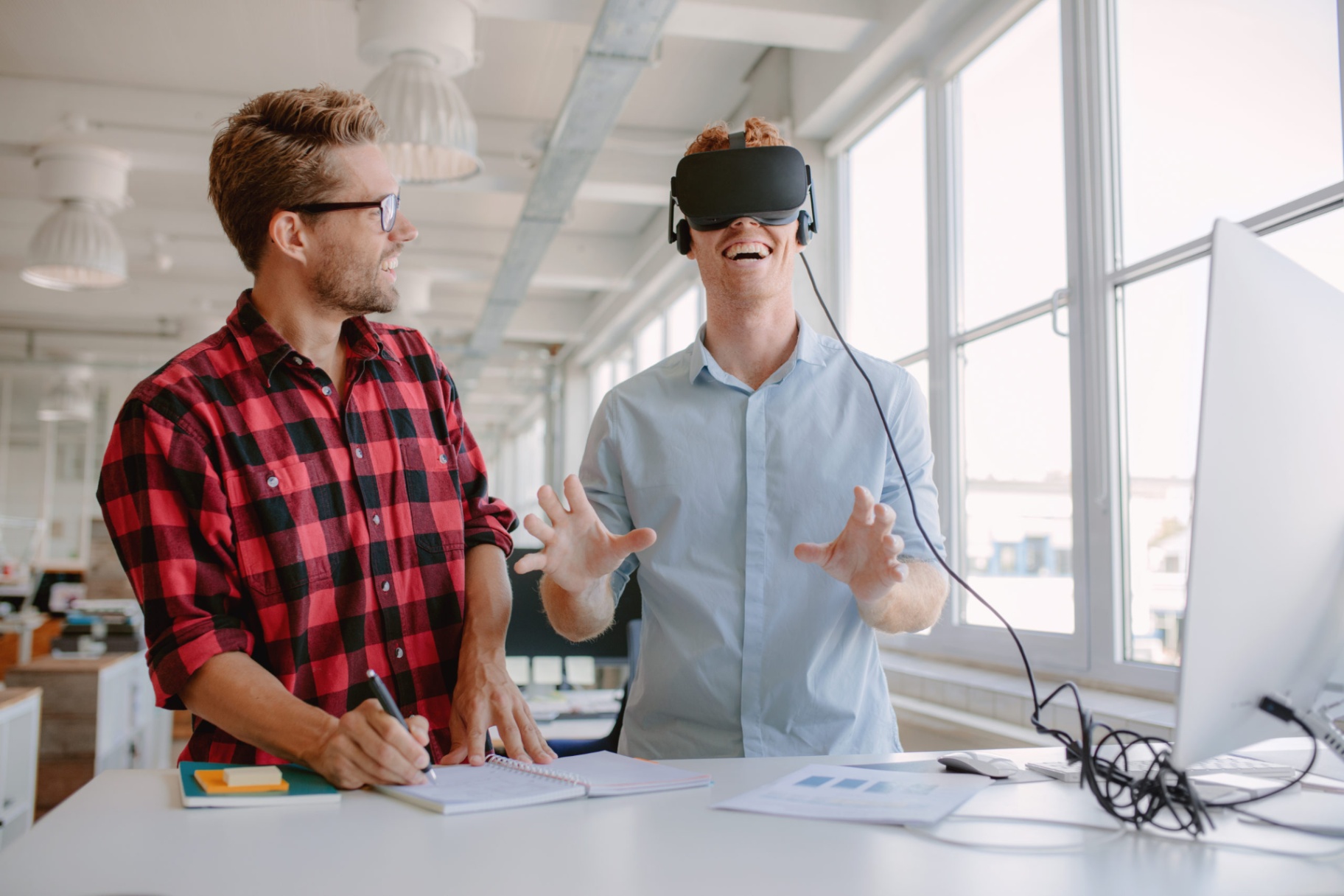 In addition, they are responsible for testing, debugging, and documentation of every detail that the user has access to.
Today, VR developer is considered an elite job in the technologically gamified world. They are the ones that perform code reviews and identify all the risks as well as opportunities in carrying out the whole VR system.
At ground level, they must be experienced in developing VR applications and games. Additional knowledge of C++ and C#3D workflows and familiarity with Git/Git Flow is a cherry on the top qualities that will set you apart from ordinary VR developers.
Average Earnings of a VR Developer
Since VR development is growing, it is hard to predict the VR developer's salary. But, the average salary of a VR developer in the USA is around $90,000 to $100,000 per annum.
Many VR developers work as freelancers for both in-house experience and on their own. According to the freelancer rate index, freelancers charge nothing less than $81 per hour for VR projects.
The freelance suitability for VR experts is an option if you are intrigued by this career line. VR development freelancers can work in gaming companies, healthcare departments, and businesses to extract the most out of this field.
What VR Developers Need to Get into Virtual Reality
To develop the most excellent VRs, a VR developer must get started with buying a headset. There is no need to buy the most expensive one at the outset. Google Dashboard VR headsets are just $15 and can serve the required purpose cost-effectively.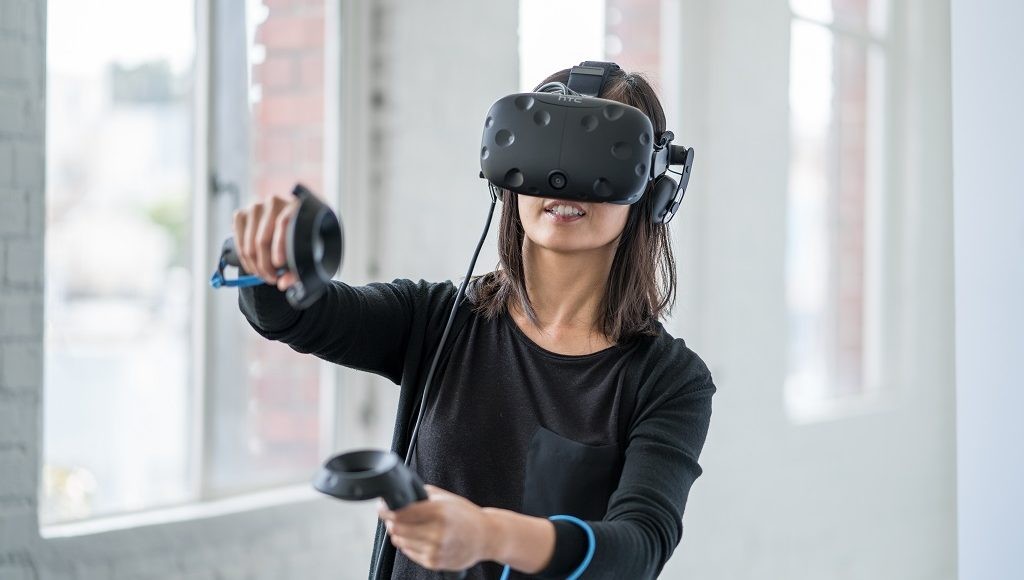 The other requirement is the software development kits. These kits will have everything that you will want to create a VR app. This kit includes API documentation, developer samples, essential guidelines, and libraries.
You are for sure going to need engines: unity and unreal. These are the two prominent ones used by VR developers. The first one uses the C# programming language, and the latter uses C++ and a node-based language called Blueprints Visual Scripting.
Tools Used By VR Developers
Virtual reality developers mainly use tools that work well with 3D programming engines. Starting with Web VR, it is an experimental Javascript-powered API that is quite popular in VR.
OpenGL, A-Frame, Vizor web frameworks, Cryengine, and Google VR SDK are other VR tools that play a beneficial role in the development process. These tools make a particular task like VR development an easy one.
Some powerful platforms VR developers use to develop and design are Oculus Rift, iOS, HTC Vive, Gear VR, and PS4. All these have one thing in common: a robust gaming engine that keeps users addicted to what they are using.
The Bottom Line
While it may not be a dominating technology field right now, virtual reality technology is growing more and more each year. As technology advances faster than the average consumer can keep up, we will see more advanced VR available on the market for recreation, but also in the workplace throughout other sectors, adding a new perspective and experience to how they get their work done.
As Virtual Reality is the future of technology, anyone who is remotely interested should consider venturing into a career in VR to get in before competition begins.