Technology is a huge part of modern living. From simple machines such as wheels and inclined planes to more complex inventions such as computers and smartphones, we encounter technology every single minute of every single day. I, for one, make a living with the help of such innovations.
What better way to further incorporate it in people's daily lives than building a house designed to work with and with the help of technology? This article will discuss the most technologically advanced homes across the globe. Check them out below.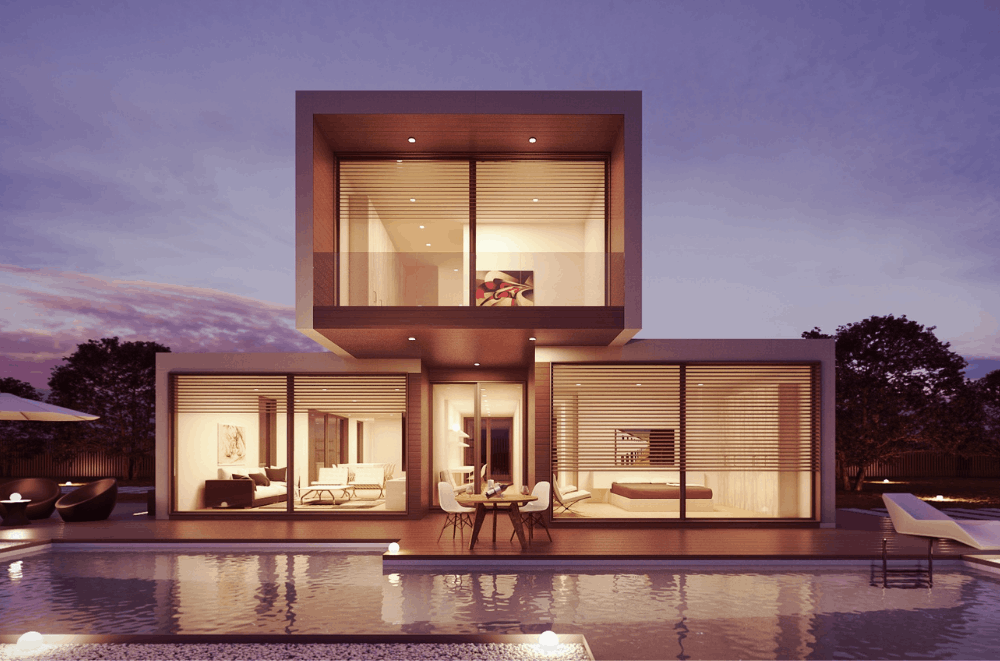 10. SkySphere Tower in Linton, New Zealand
Built to be a futuristic treehouse, the SkySphere Tower stands as an awesome monument to human ingenuity. Finished in 2016. this smart structure costing $50 million was designed and built by Jono Williams and is created with his comfort in mind.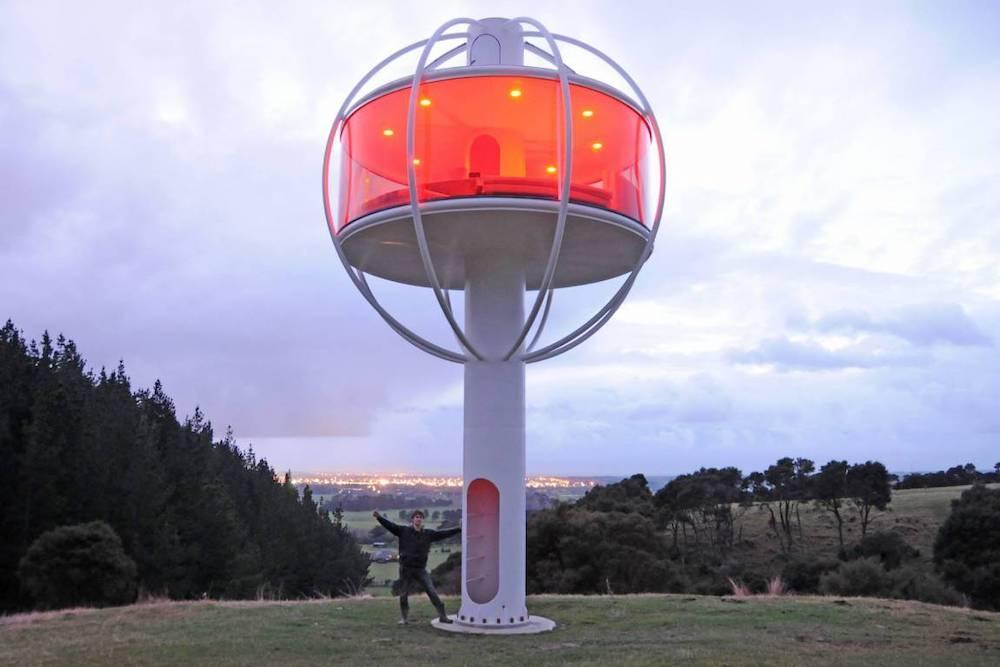 The house is equipped with a smart system accessed through an app, allowing Williams to control the lights' intensity and color. It also has a voice-controlled beer dispenser in the most unexpected place: his couch. The tower is portable and can withstand strong winds up to 125 mph and an 8.5-magnitude earthquake.
It fully runs on solar power so there is no need to worry about electric supply come dystopian scenarios. Speaking of dystopia, what I like best about this house is that it has a zombie mode, which automatically locks the door with a "good luck" message.
9. Switchable Skins in Baldwin Hills, Los Angeles, California
Proto Homes built impressive customizable smart homes through the leadership of its CEO and founder Frank Vafaee. The developer used a combination of prefabricated and site-built components to complete the project within 16 weeks.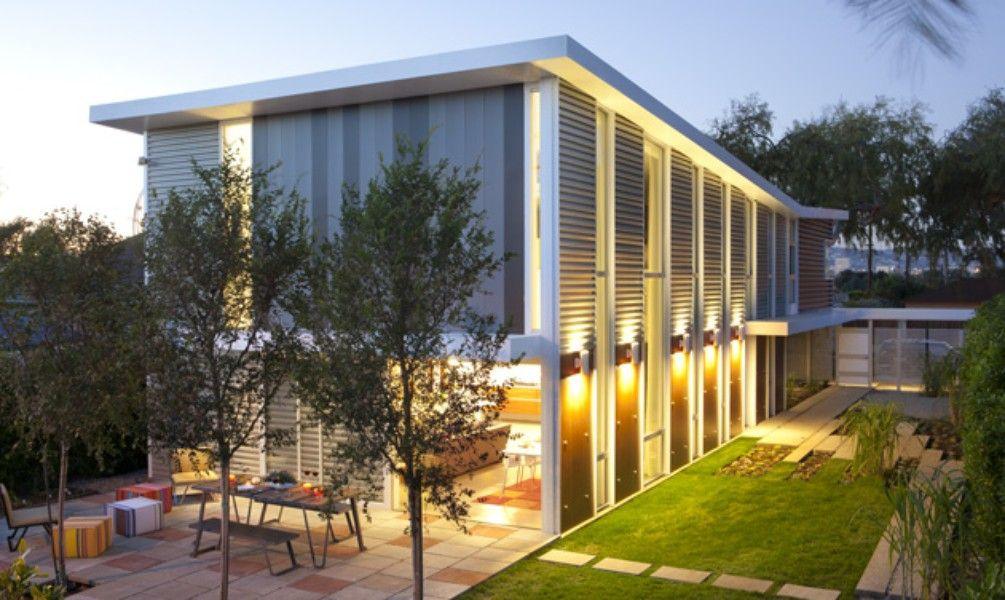 Each structure is built based on the owner's needs and preferences, so it can be as grand and innovative as they want within the developer's offerings. Of course, every added aspect such as the technology used and the scale of the construction can affect the price.
What I think sets Switchable Skins apart is its outer panels that make up the exterior of the home, which can be replaced to change the structure's appearance. It is also equipped with digital systems that allow owners to control their smart home using an iPad. Plus, it has windows shades that auto-close when exposed to bright light.
8. People's Building Fifth Floor Condo in Charleston, South Carolina
This unit is different from what you and I know as typical condos. In fact, it is the definition of a luxury condominium with its 3,000-square-foot area complete with innovative systems that offer a splendid view of the Charleston Harbor.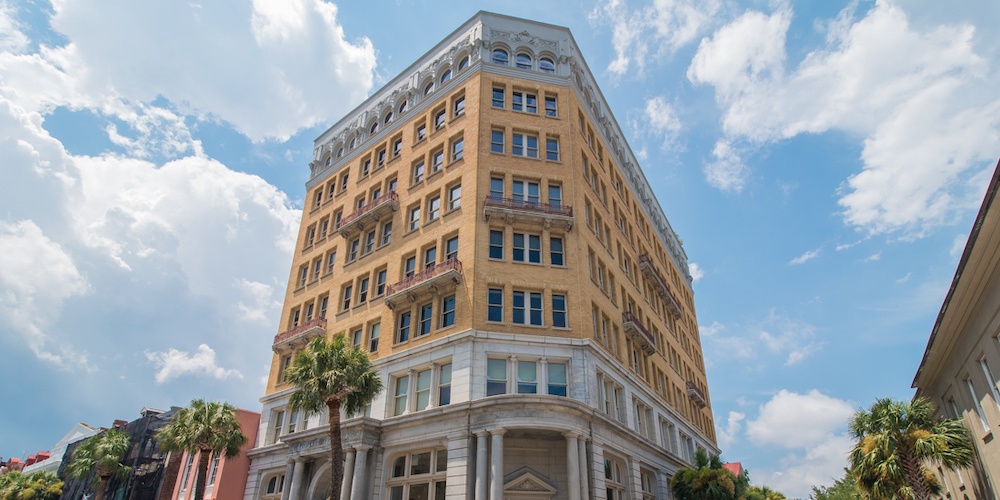 One of the best assets of this home is its ceiling-mounted camera connected with wall displays and TV screens to show views of the Harbor, Fort Sumter, and surrounding sights. This provides a breathtaking bird's eye perspective of the town for a truly luxurious feel.
Aside from this, the condo uses the Control4 system for digital light, audio, temperature, and shade management. Keyless entry is also possible with the help of its biometric lock system. If sold, this condo can cost over $1 million.
7. European-Style Smart Home in Thousand Oaks, California
This smart home boasts of a whopping 22 rooms with a wide variety of built-in advanced amenities. It uses a central control system that allows residents to manage security, lighting, and temperature control. Users can easily turn up the heat with the help of fireplaces or create an ambiance through lights.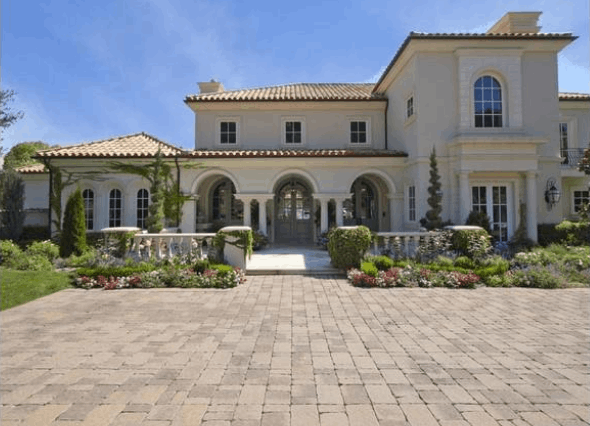 What any media entertainment buffs will be envious of is its 941-square-foot home theater complete with its own management system. The house also has a 134-inch projection screen with electric window drapes for an optimal experience.
A nine-bed contemporary home in Thousand Oaks costs $3 million, so I can only imagine how much this 22-bed smart home costs.
6. Shape-Shifting Apartment in Matosinhos, Portugal
This home may be tiny in scale compared to the ones mentioned above but it offers a unique living experience with the help of shape-shifting structures. It is only 474 square feet, which may seem small but offers more space through moveable parts.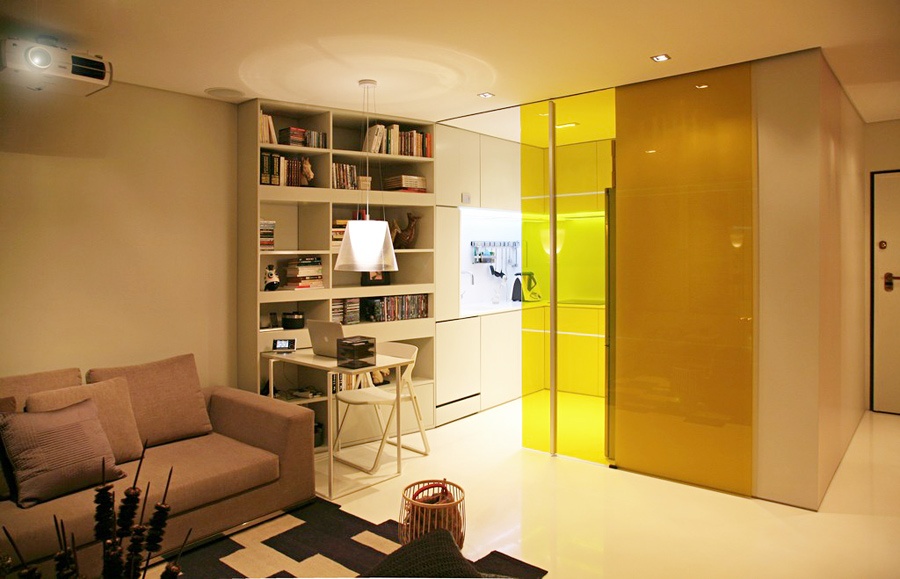 Now, owners can make use of modular furniture to maximize their living space but what makes this home amazing is its use of modular walls. It can definitely accommodate guests and create a bigger room by moving walls.
Mind you, this home does not make owners do the work. There is no need for them to call a service or move wall panels themselves. What they just need to do is to push a button and the wall will shape-shift to accommodate their needs.
5. Harbor Hide in Dorset, United Kingdom
This house is known for its curved design which offers a stunning view of the surrounding sceneries such as the harbor and Perbick Hills. It is more than a home with its smart controls and unique design. It is protected by an electric gate and is managed using an Android tablet.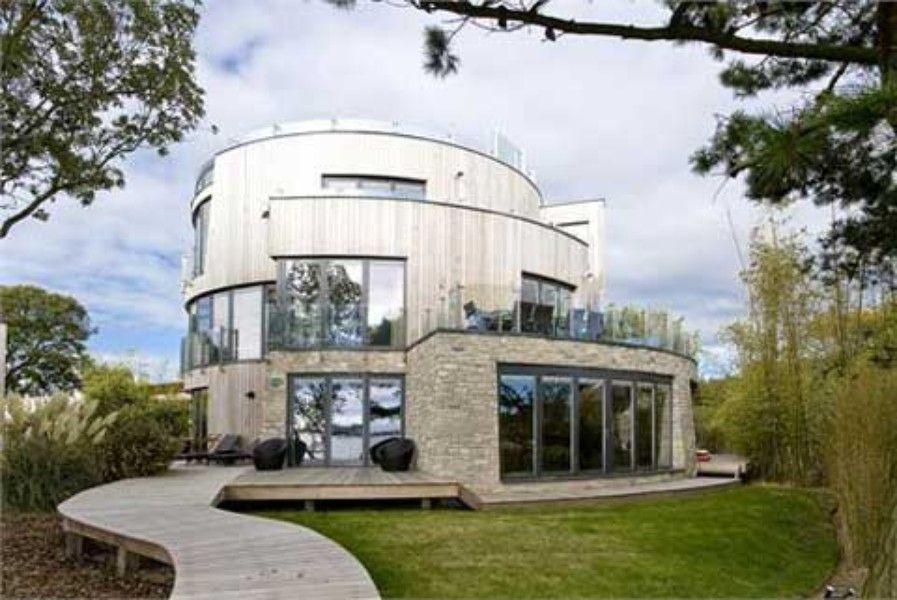 This panel lets owners control lighting, temperature, entertainment systems, and window furnishings. What amazes me the most is its swimming pool which can be controlled to be drained by raising the floor and funneling the water toward the space underneath.
This way, the pool floor becomes part of the ground floor, making the space perfect for large gatherings and parties. For indoor living, this house is built with photochromic glass windows, which darken and lighten depending on the sunlight.
4. Arkup #1 in Miami, Florida
The Arkup #1 is a houseboat covering 4,350 square feet of space. At first glance, I can tell that it is an innovative home through its use of solar power. To stabilize this two-story floating house, it is supported by hydraulic stilts which keep it steady above the water line or under 20 feet in depth.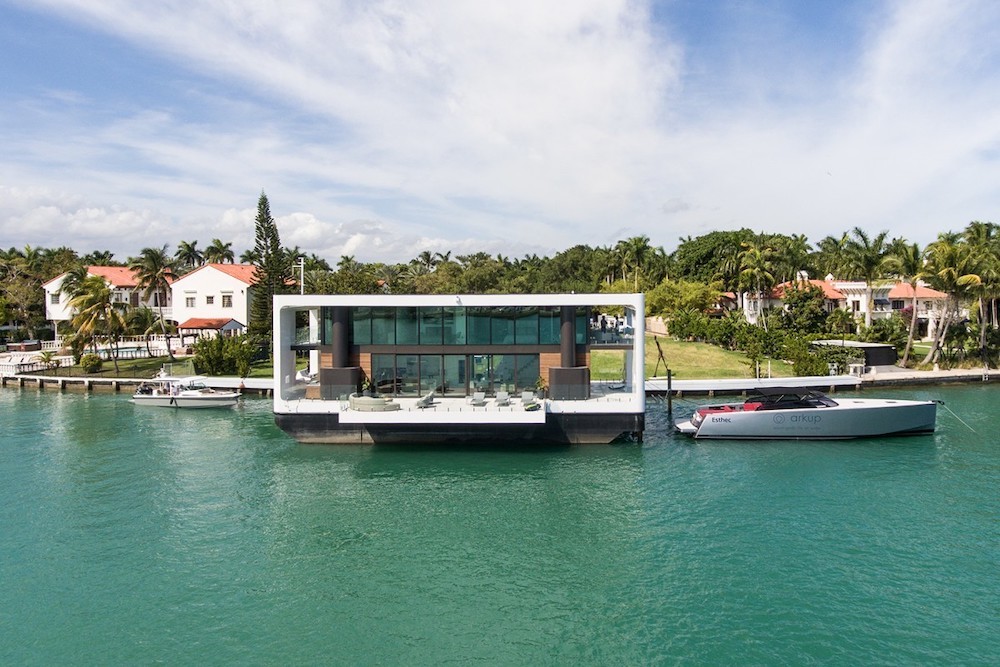 This houseboat can withstand category 4 hurricanes and winds with speeds of up to 155 mph. Aside from the technology used to power and stabilize this home, it comes with communication systems for connectivity.
This home costs $5.5 million. It has four bedrooms and an ensuite bathroom. Its living area also consists of an open floor plan with a dining area, kitchen, and lounge.
3. Intel Tiny House in San Francisco, California
Perhaps this is one of the most intelligent homes in this list thanks to its use of the Internet of Things (IoT) or a network of related computing devices, digital machines, mechanical systems, and other objects that uses technology for connectivity, data gathering, and data exchange.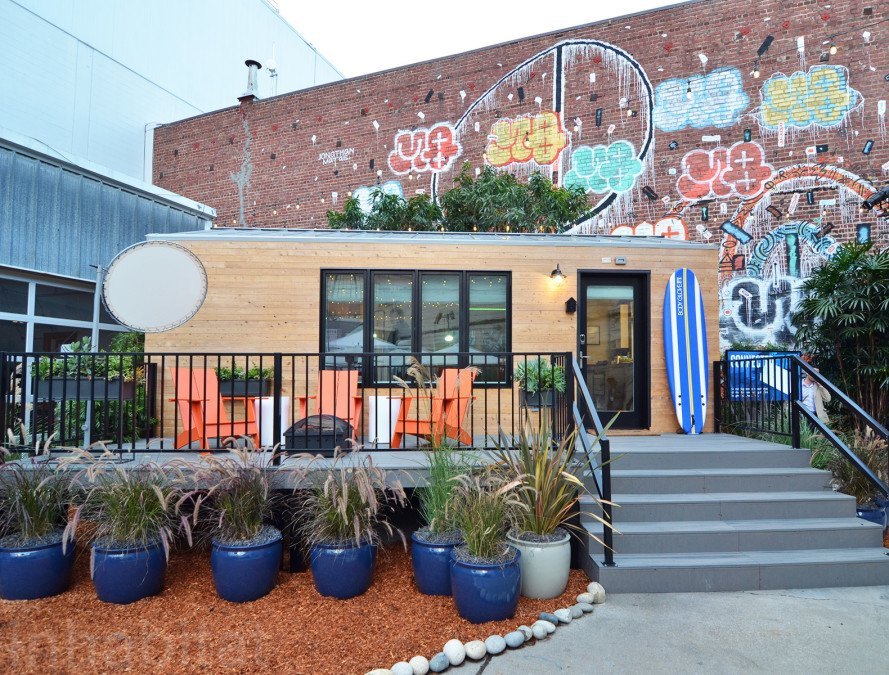 This home keeps a record of its owner's face to automatically open the door for them. The door can also be unlocked using a touchpad, or remotely using an app. It also detects anomalies such as leaky pipes.
It uses IoT as the main system, which enables it to learn the owner's preferences and behaviors, and automatically applies them to the system. Moreover, this home gives control to non-smart devices through smart plugs.
2. The Heliotrope in Freiburg, Germany
The very first Heliotrope was built in 1994 in Freiburg. However, there are two other Heliotropes in Germany. It is the first structure to obtain more solar energy than it actually needs thanks to its multi-directional solar panel, which rotates to get optimal sunlight.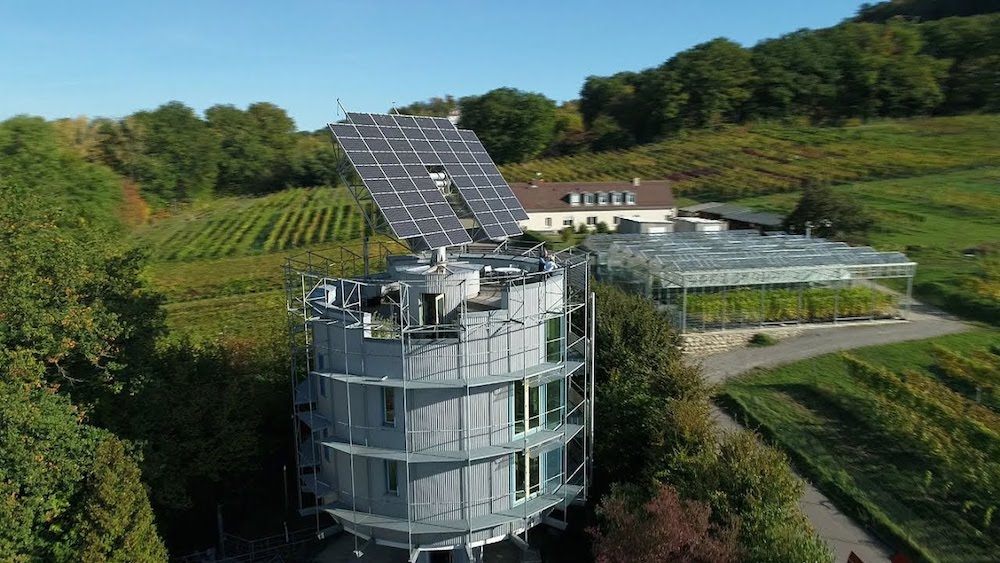 It is equipped with a central climate control system that allows temperature customization and floor warmth. At its core, it is an extremely eco-friendly home that harnesses natural elements for power, water supply, and proper human waste reuse.
It collects and filters rainwater for use. Meanwhile, it collects human waste to create solid compost, while the liquid is cleaned to be used as water in the pool.
1. Xanadu 2.0 in Medina, Washington
Of course, the most technologically advanced home goes to no other than Bill Gates with his mansion called Xanadu 2.0 referring to the paradise-like place described in Samiel Taylor Coleridge's poem. However, if the poem described an idyllic and opulent place, Bill Gate's mansion is probably the opposite.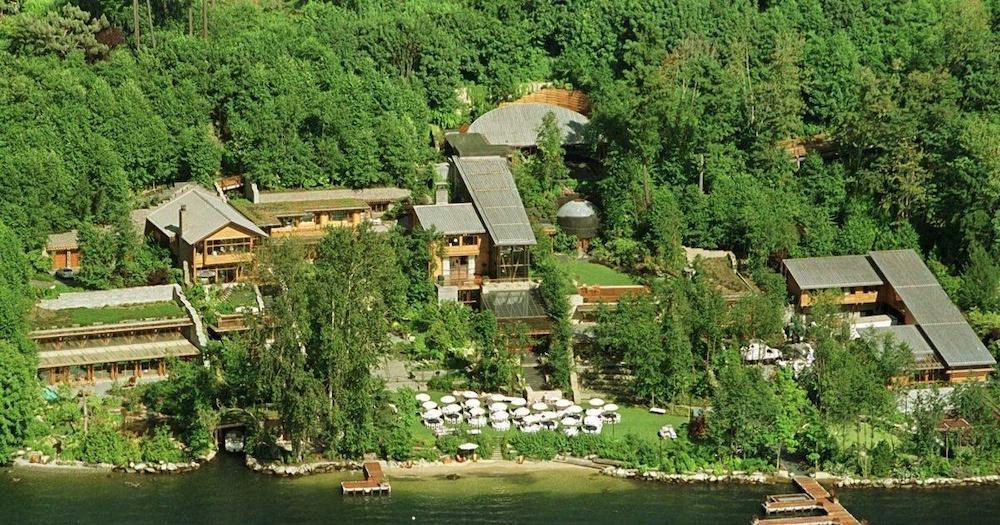 This home is full of all the bells and whistles I can think of. Every occupant of this house wears a pin tracked by sensors placed all over the place. This allows the smart home to turn the lights on and off as a person enters and leaves the room. The same mechanism also offers custom music.
The house collects data about its occupants, from their favorite song to their favorite painting, and displays them at the discretion of the person. Gate's favorite tree is also present in the house and of course, it is well-monitored and taken care of by the smart home. Xanadu 2.0 also uses the IoT and costs $8 million.
The Bottom Line
High-tech homes are no longer a thing of the future and many are living in them right now. These technologically advanced houses surely provide comfort, opulence, and convenience to their owners.