The second-generation Tesla Roadster is set to break records when it releases, but that might not be for a while. The release date of the Tesla Roadster is somewhat unclear, although it was supposed to happen in 2020
Tesla CEO Elon Musk's Roadster plans include setting various new records, including acceleration times of 1.9 seconds for 0 to 60 mph, and 4.2 seconds from 0 to 100 mph, and 8.8 seconds for a quarter-mile.
The Roadstar is going to come with plenty of bells and whistles, we're going to tell you all about them next.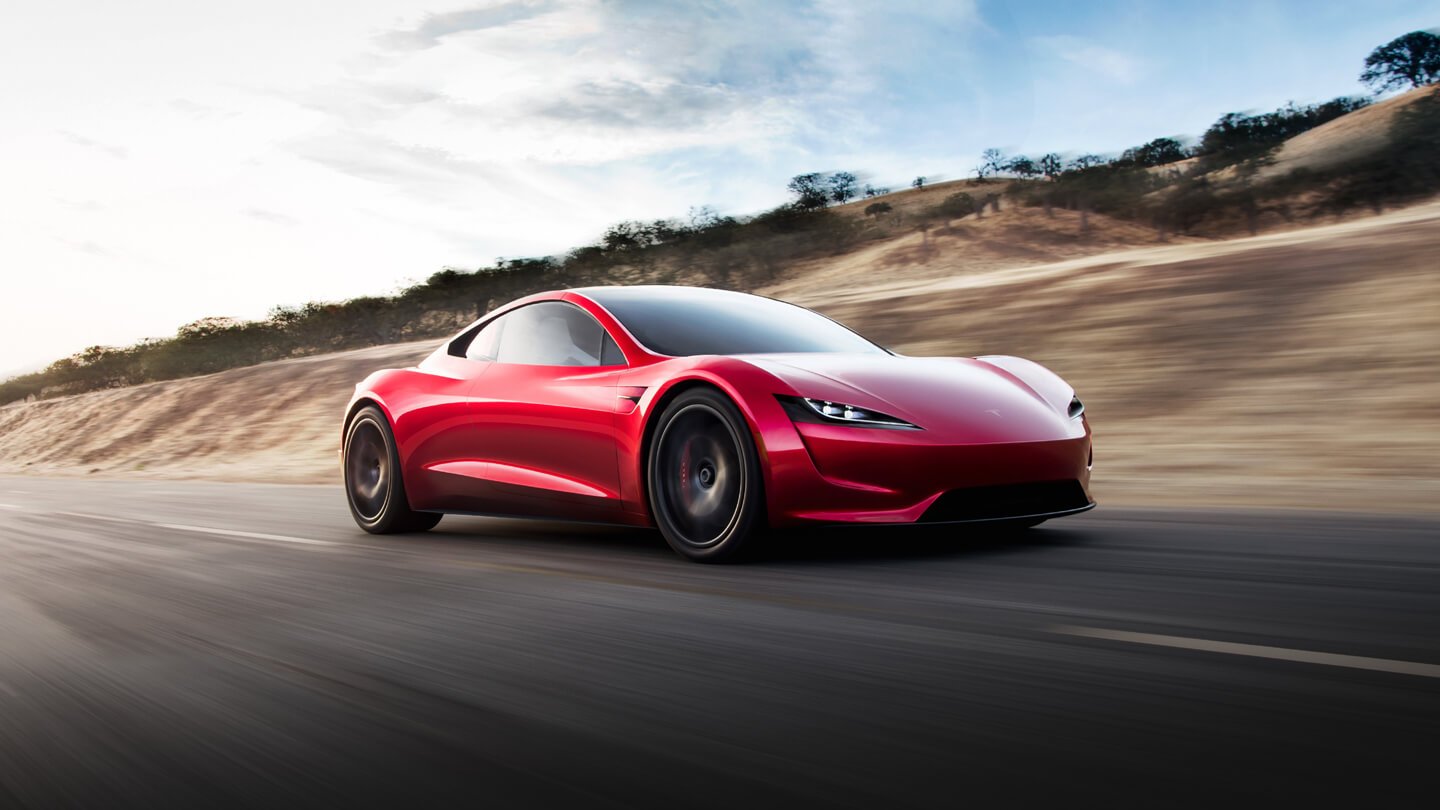 Overview
The second-generation Roadster is an upgrade of its predecessor with the addition of two small rear seats, considerably more driving range, and a much higher performance standard.
When the Roadster idea was unveiled back in 2017, Tesla CEO Elon Musk boasted a 1.9-second 60-mph time. That's a 250-mph top speed/
Tesla reports that the base Roadster will be sold for $200,000 and if you want a limited-edition Founders Collection, you'll need to add another $50,000 to that number. We do not know what separates the two,
If you are a collector, maybe the extra dough is worth it.
Performance Rating
Musk promoted some pie-in-the-sky performance figures for this car when the 2021 Tesla Roadster was introduced as a prototype in November 2017 at a Tesla Design conference.
If that 60-mph time holds up, for reference, it will mean that the Roadster is a full second faster than its main competitor, the McLaren 570S powered by gasoline.
Musk also noted during this conference that the Roadster will come with standard all-wheel drive. It's less shocking here.
The mainstream EV models of Tesla use two electric motors to drive all four wheels, one on the front and one on the rear, so it makes sense that we will see the same configuration for the Roadster.
The Range, Interior, Comfort, and Real-World MPG
It is believed that the 200-kWh battery will offer up to 620 miles of range, but that figure will definitely only be feasible under very light use. If you hit the track for some flat-out hot laps, it will dramatically reduce that amount.
The US Environmental Protection Agency (EPA) has not released its fuel economy ratings for the Roadster, but those details are likely to surface closer to the vehicle's on-sale date.
For now, the 2021 Roadster is just a prototype, and through its transition into production versions, designs shift significantly in general. The Roadster design includes, as seen, a removable glass-panel roof that you can store in the trunk.
It has four seats, but given the Roadster's sharply bent roofline, the rear ones look as if they might not accommodate adults. Other than that, we hope to see the minimalist interior design of Tesla's signature replicated here.
Connectivity
A wide touchscreen stretches from the top of the dash to the center console in the design of the concept, with a cubby underneath for storage.
No Tesla vehicle provides services such as Apple CarPlay, Android Auto, or Amazon Alexa connectivity so far, and we don't expect that to change with the Roadster.
In reality, buyers should not expect to see AM radio or SiriusXM in this car. Tesla may have an onboard Wi-Fi hotspot, Spotify integration, and a host of visual entertainment apps.
You might find access to Netflix, Hulu, and YouTube to keep you entertained while your car charges.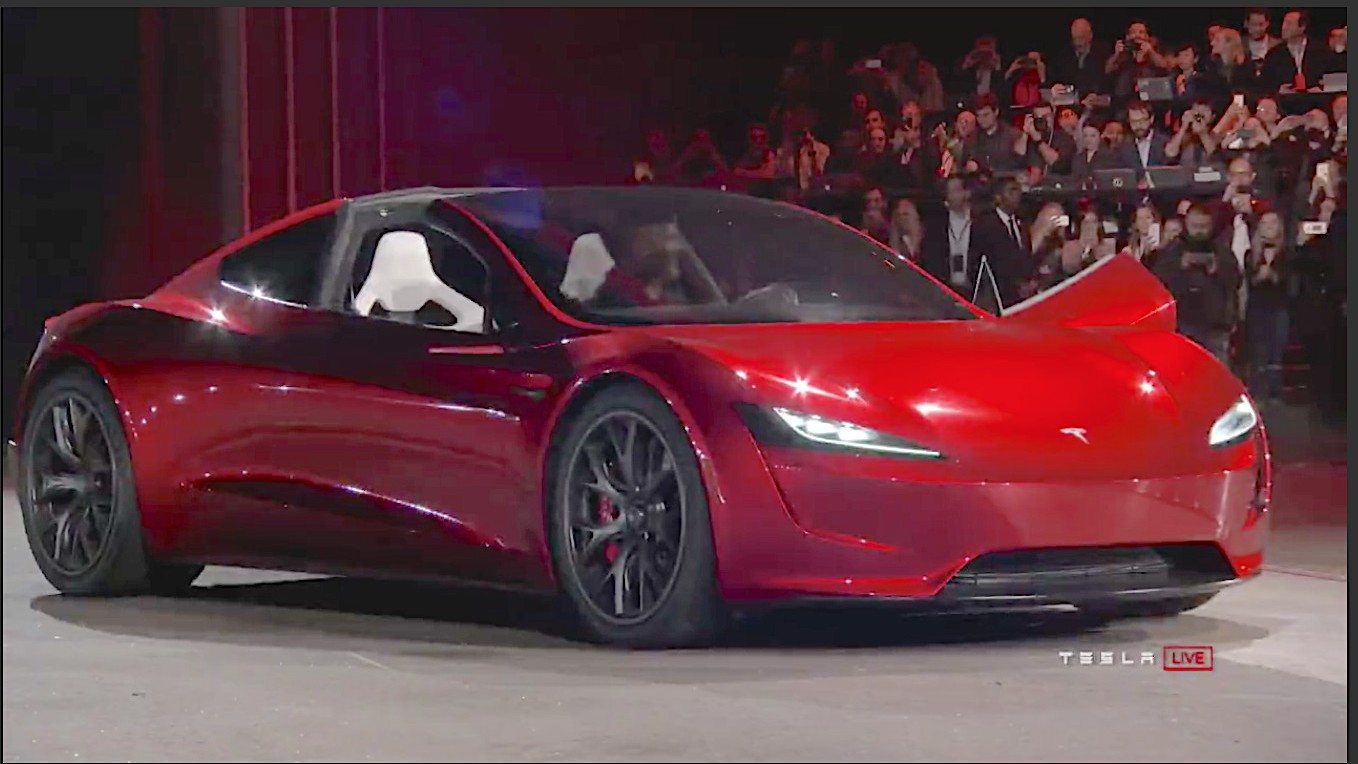 Conclusion
In June, Musk shared a "SpaceX Options Kit" that will use 10 tiny rocket thrusters arranged around the car to boost acceleration, top speed, braking, and cornering.
A composite over-wrapped pressure vessel bottle will use high-pressure air that will be replenished immediately by your Tesla Roadster when the power draw allows.