I've been hearing about the Houseparty app for a while now and most of my friends have been using it and posting about it. I wanted to join in their conversations so I was planning to sign up and download the app on my smartphone but first I wanted to learn more about it.
Luckily, I discovered a guide on YouTube from a channel called The How To Cow, which provided an impressive overview of how to use the Houseparty app and its features.
I learned a lot from the video so I decided to write an article about the tips I got from it so I can share them with you. If you want to know more about the Houseparty app, how it works, and how to use its key features, continue reading below.
About the Houseparty App
How to Download the Houseparty App
How the Houseparty App Works
How to Message, Call, and Leave a Facemail to a Friend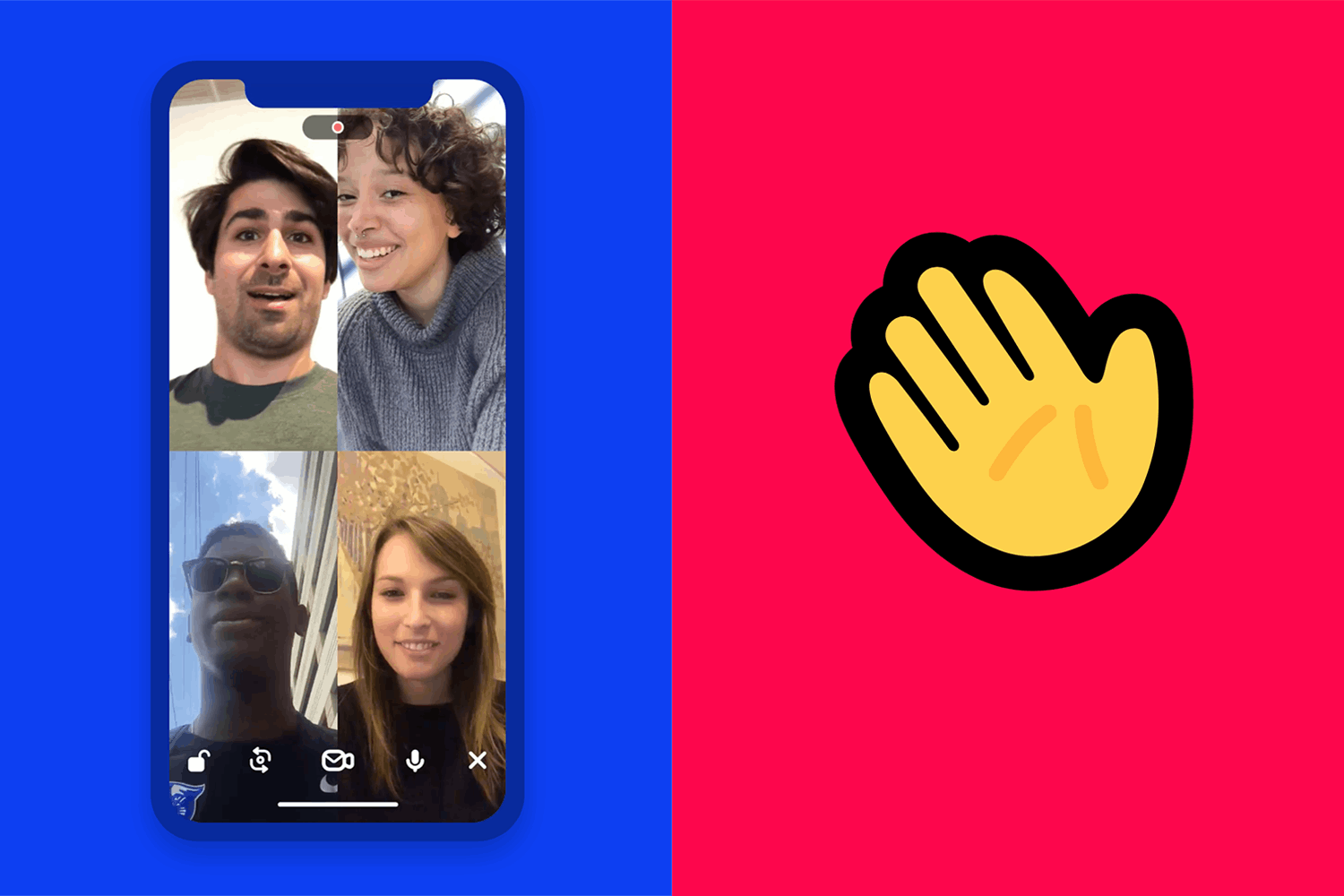 About the Houseparty App
Before diving into the features of the app and how to use them, let's talk about what the Houseparty app is and why it's so popular nowadays. Houseparty is a social networking app that allows up to ten users to participate in a video chat simultaneously in a single 'room'.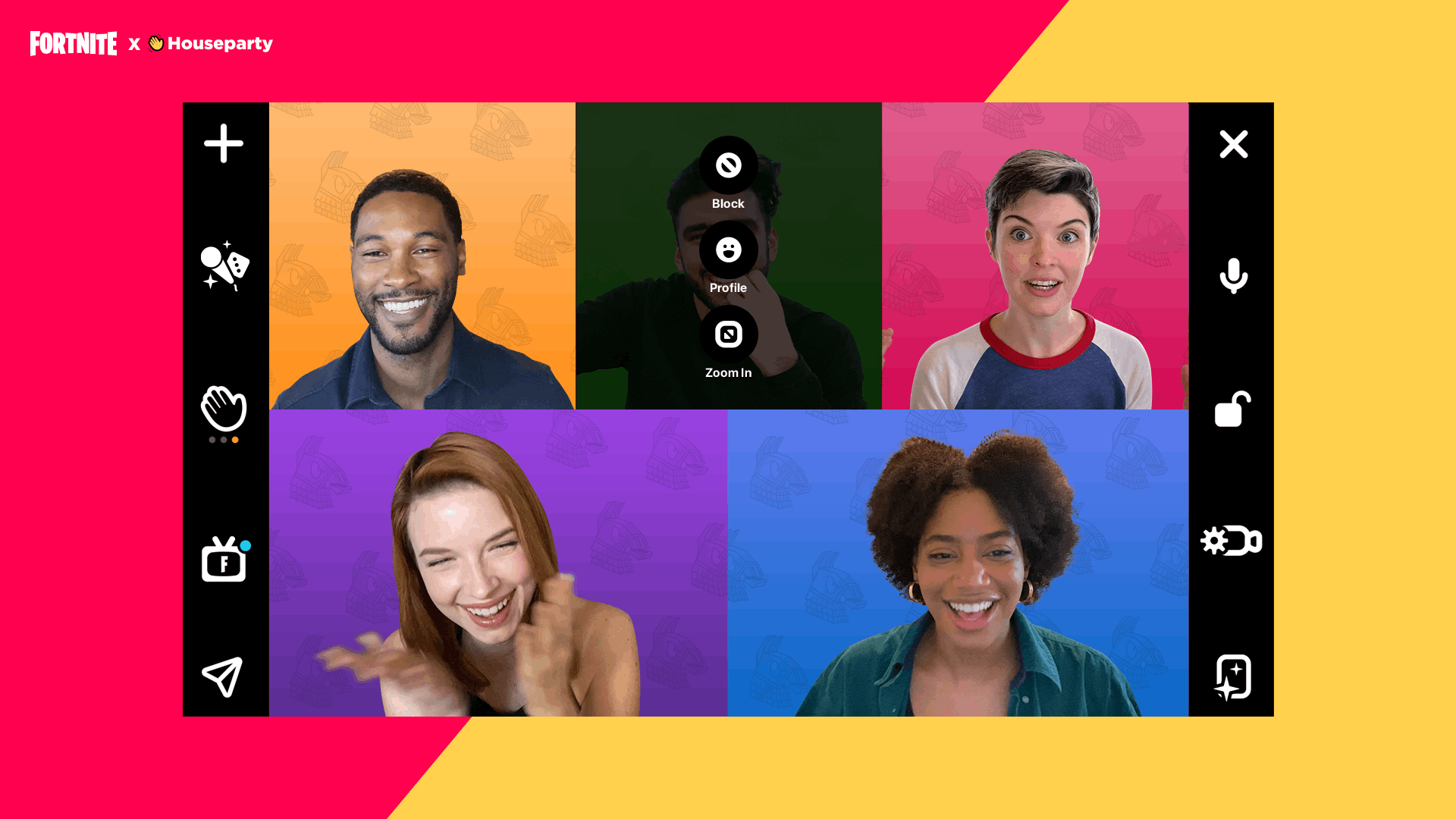 It has been around since 2016 but because of the global health crisis, the app gained massive popularity as it offered a way to connect face-to-face with friends and family. If I could characterize the Houseparty app, I would say it's a cross between Snapchat and WhatsApp.
The Houseparty can be used on Android and iOS devices as a mobile app and on computers as a Google Chrome extension or desktop app so it's a very accessible app to use. It is free to download.
Aside from video calls, you can also play games with people in the room, and if you're a Fortnite player, you can still talk to them while you're playing Fortnite using Fortnite mode.
Brief History of the Houseparty App
After launching the live-streaming app Meerkat in 2015 developer Life on Air, Inc. began working on Houseparty. Led by founder and CEO Ben Rubin, the team focused on Houseparty to veer "away from public broadcasts in favor of private chats."
After over 10 months of development, the app was released in February 2016 for Android and iOS and became available on macOS in 2018. In 2019, Epic Games acquired the app after Life on Air became a subsidiary of Epic.
According to Sistani, the partnership was formed because many Fortnite players were using Houseparty to communicate. The global lockdowns led to over 17 million downloads of the app in March 2020, winning the 2020 Webby Award for "Breakout of the Year" in the process.
How to Download the Houseparty App
If you are an Android user, go to the Google Play Store and search for "Houseparty".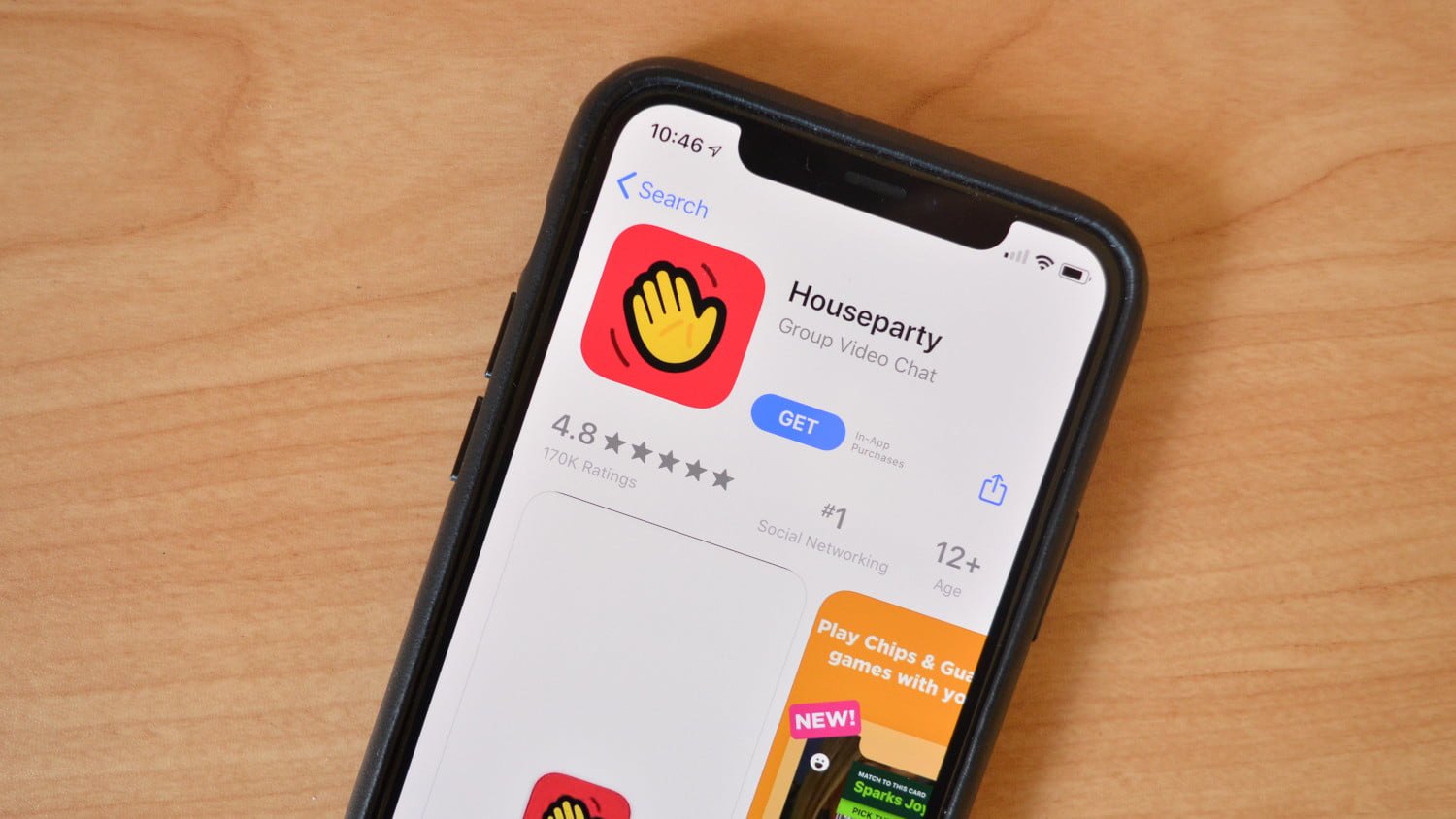 Houseparty is classified under the Social category and has a rating of 4.0 stars based on more than 170,000 reviews. Once you find the right app on the Play Store, simply tap on 'Install' to start downloading. Wait for it to finish before opening the app.
For iOS users, you will find Houseparty on the Apple App Store under the Group Video Chat classification. The app has a rating of 4.9 stars based on almost half a million reviews. Tap on 'Get' to initiate download and installation.
How to Set Up the App
After I finished installing the app, I had the option of directly opening it from the installation window or going to my home screen and looking for the Houseparty icon with the waving hand. Once I opened the app, it immediately asked me to Sign Up or click "I Already Have an Account".
Since this was my first time installing the app, I clicked the sign-up button and it took me to a page where I needed to fill out a form with my e-mail, full name, desired username, password, and birthday, and then click Next. If your name is common, you may need to use numbers and characters for your username.
After completing the form, I was asked to input my phone number and there was an option to Skip on the upper right corner. I was also asked if I wanted to allow Houseparty to access my contacts but this also can be skipped. The only permission required for the app is access to both camera and microphone, which is standard for a video chat app.
How the Houseparty App Works
Based on The How to Cow instructional video, I identified several features of the Houseparty app and I will discuss how to use them. I also added some information I found online while reading about the features of the app.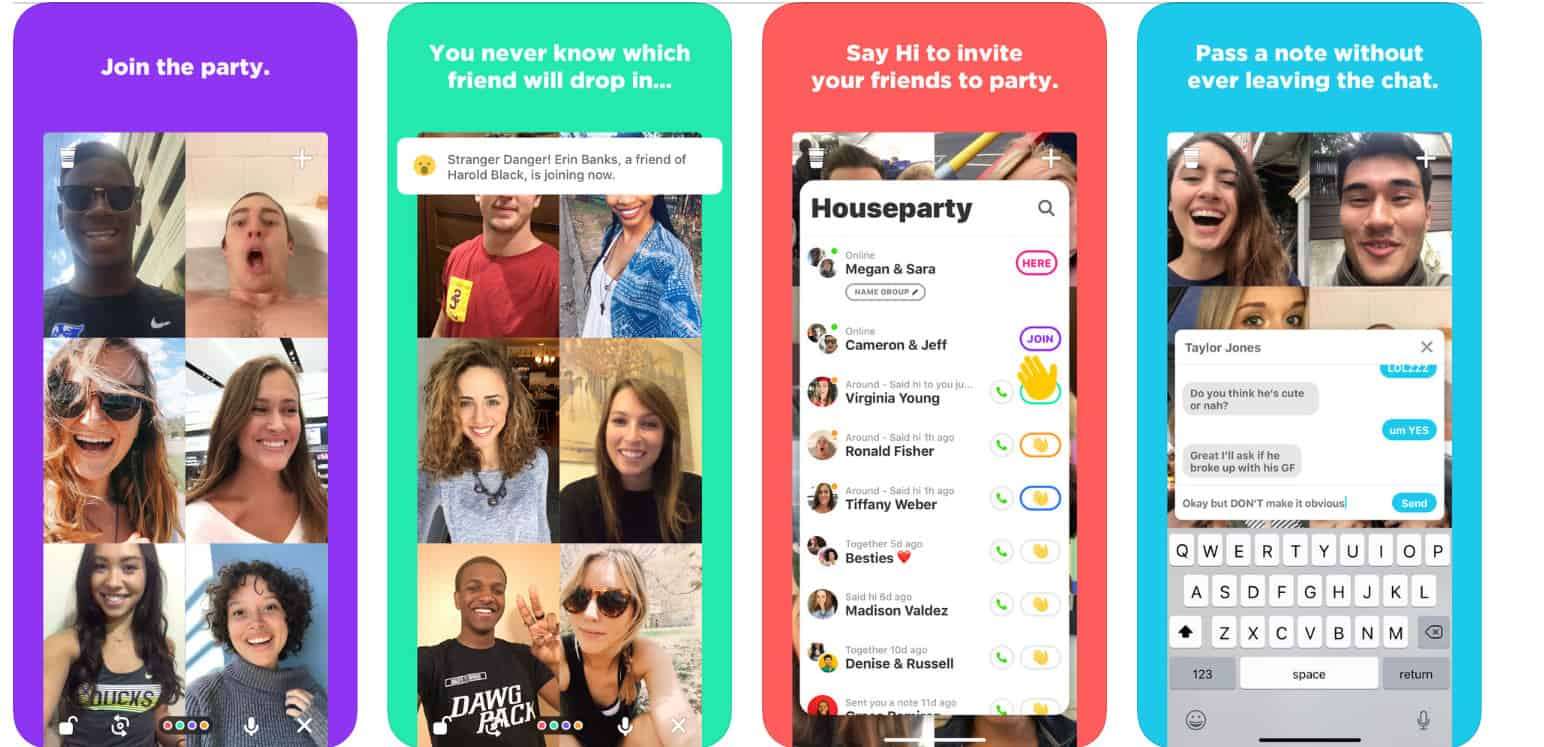 After setting up your account, it will take you to the home screen, where you will see yourself with the front camera turned on.
At the bottom left of the screen, you will see an ellipsis icon which when pressed will show the Share Screen, Record Facemail (short video message), and Disable Camera options. Next to it is an icon that allows you to switch from front camera to rear camera, and vice versa.
In the bottom middle, you will see a padlock icon, which enables you to lock the room to prevent others from entering the video chat, and a microphone icon that allows you to mute yourself.
How to Add Friends
If during the set-up process, you choose to grant the app access to your contacts, it will automatically generate a list of those who already use Houseparty. You just need to click the Add button to put them into your address book. For contacts who don't have the app yet, you can tap 'Invite'.
To see the list of all your current friends in the app, click on the plus (+) button in the upper right corner of the screen. A window will pop up and here you will see an option to Add or Invite New Friends. If you did not grant access to your contacts, the Your Friends list will be empty and you must first search and add friends here.
Once you press Add New Friends, you will be given the option to add by name or from contacts. You can also add your friends directly from Facebook or Snapchat. I noticed that there's also an option to copy your profile link and you can send this to your friends through messaging apps, SMS, email, etc.
How to Message, Call, and Leave a Facemail to a Friend
After you've added your friends to the app, it's time to learn about ways to interact with them. Go back to the home screen and swipe up to see all your friends who are currently using the app. Beside their names, you will see if they are currently in a room and you can click 'Join' if you want to enter the room.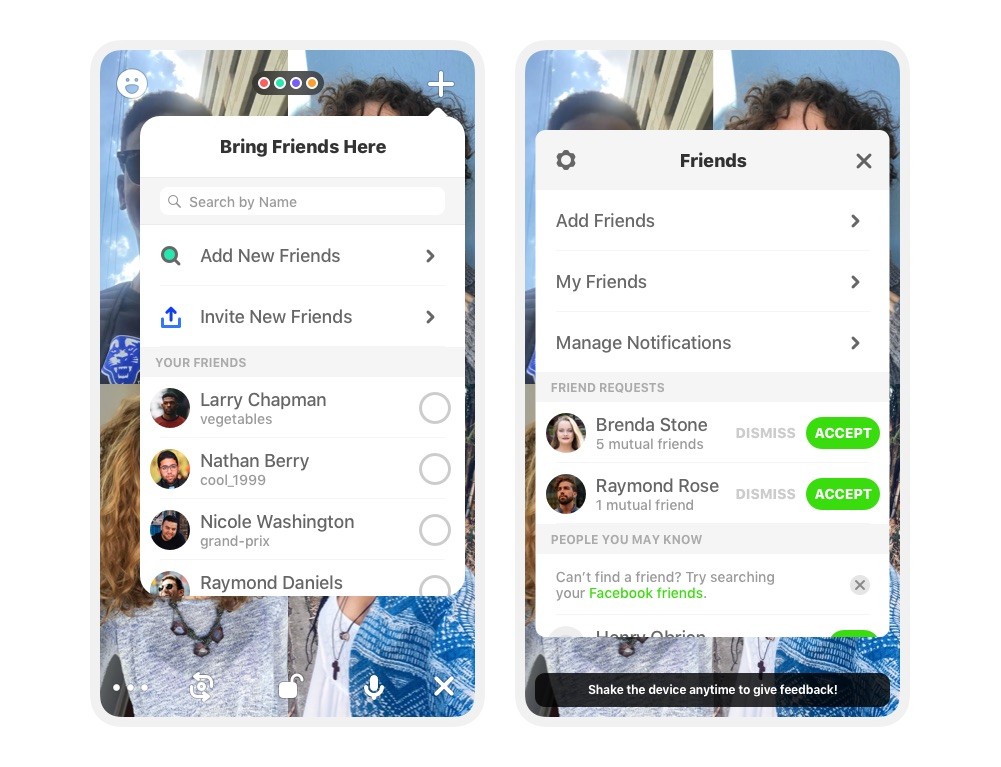 If you want to start a chat with a friend, you may click on the hand icon or press the name to open the chat window.
To start a video call, click on the green phone icon and if they answer, a room will be created and you will be taken to the home screen. If they don't answer the call, you may leave them a short video message called Facemail.
While inside the room, you may notice that there's a dice icon below the plus icon. This is the Games feature and it what makes the Houseparty app fun to use for video chats. If you press that icon, you will see the game categories, namely Heads Up!, Trivia, Chips and Guac, and Quick Draw!
How to Manage Notifications
On the upper left corner of your home screen, you will see a smiley face. Click on it and you will see three options, namely Add Friends, My Friends, and Manage Notifications. Select the Manage Notifications option and it will show an In the House section and the Friends section.
Under In the House, you will see the Send Out My Notifications and the Get My Friends' Notifications options. Toggling the Send Out My Notifications off will completely stop the app from sending notifications to your friends about you and will turn on Ghosting for all your friends. Ghosting means you will appear offline all the time to a friend.
Meanwhile, turning off the Get My Friends' Notifications function will mean you will stop receiving notifications about all your friends. If you would like to set the notifications individually for your friends, you can simply toggle the Ghosting and the In the House buttons on and off beside the name of a particular friend.
The Bottom Line
Using the Houseparty app to connect with your friends and family is really a great option. I found the ability to talk to multiple people "face-to-face" and play fun games with them very appealing so I often recommend this app to people I want to get in touch with during this time.
I may not be able to talk in person with the important people in my life but having the Houseparty app on my phone makes it somewhat less difficult. I enjoyed using this app and I recommend that you try it for yourselves.