Have you been looking for applications to help you create visuals to share with your friends and fans on social media? Well, Adobe spark is your best bet.
It is a combination of media creation applications to use on both web and mobile developed by Adobe systems. Adobe Spark comprises of three different design apps – Spark Page, Spark Post, and Spark Video.
Whether you are on mobile or the web, Adobe Spark enables you to create posts, graphics, web stories, and animated videos easily. Whether you are tech-savvy or an amateur in content creation, you will find these apps easy to use.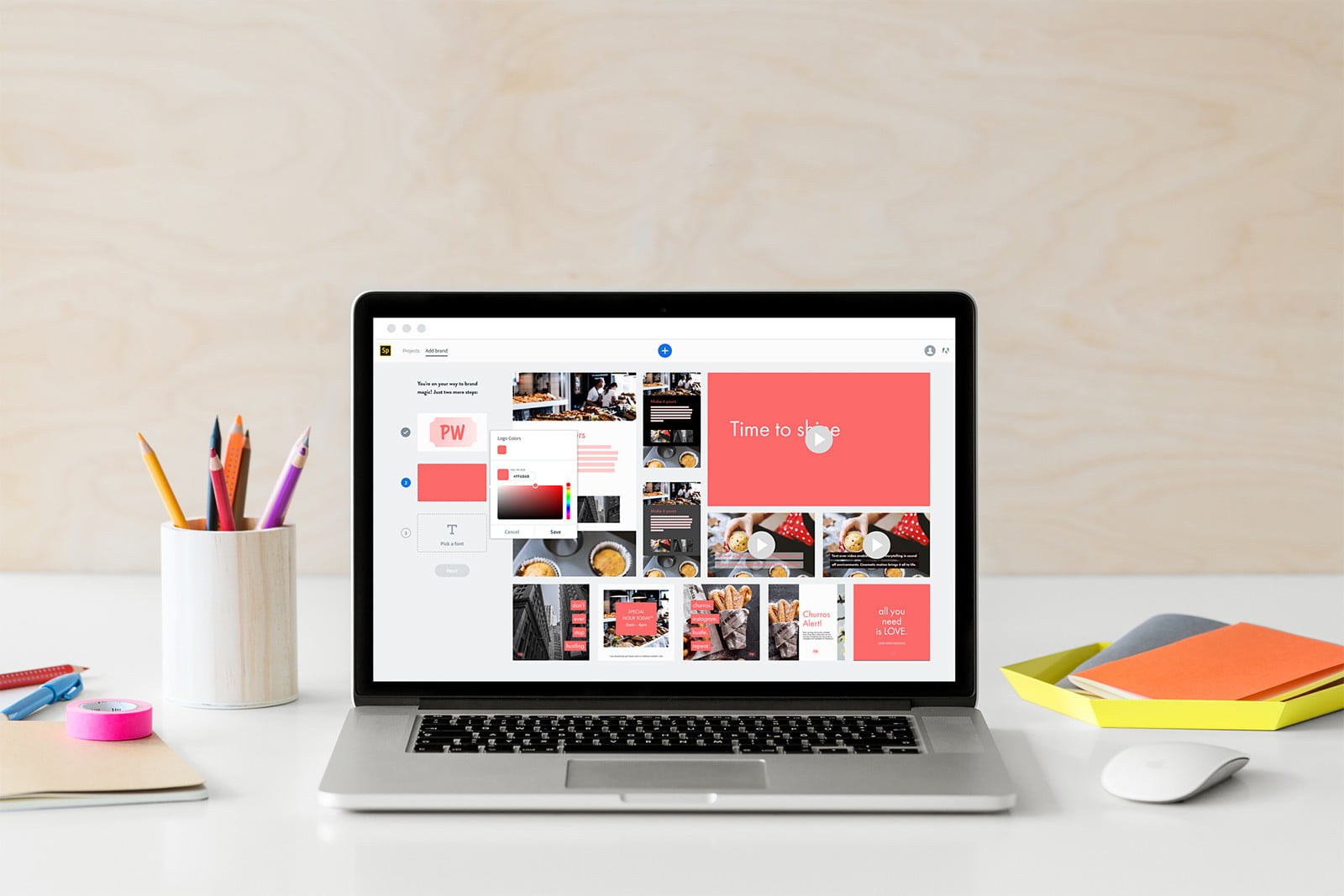 Adobe Spark
Adobe Spark Post allows you to produce professional graphics in a matter of minutes. Adobe Spark uses concepts from tools like InDesign and Photoshop like the capability to layer images with texts and filters.
Moreover, it is easy for everyday users to use these concepts with just a button tap. Adobe Spark's main competitor is Canva which also enables you to create graphics easily.
Whether you are a blogger, business person, student, or marketer, these apps enable you to create graphics like a professional. You don't need to be a professional graphic designer.
Instead, these app suites can help you make content in a matter of minutes. This will allow you to keep your social media on point all the time.
Adobe Page
Spark page will enable you to formulate web stories like a pro. This app will work well for magazine writers, bloggers, or anyone that needs to post any info on the web.
It enables you to create magazine-style travel stories, reports, online newsletters, photo albums, or anything that you can post on the web.
Spark Page is more of a beginner's web editing platform with tools that help you mix imagery with text in a highly visual way.
In today's world where everyone is busy tackling three jobs, family, and school, you had better make your info appealing to the eyes. This means to include some visuals like videos, images, captions, etc.
Also, make your message as short as possible. In other words, be straight to the point. All this is made possible when you use Spark Page.
Spark Video
Adobe appreciates the value of time in today's world and hence enables you to create highly visual videos in minutes.
However, it is not a tool for filming content rather, it lets you combine themes, icons, photos, and text in a presentation and you speak over them to create a video.
How to Create Content (Social Media Post)
Choose Platform First
You will need to first download the Adobe Spark post/page/video app or use their website. Before you create your social media post, you need to identify where you are going to post it.
This is because different platforms allow different sizes and shapes of images. For instance, Instagram photos are generally square while Facebook images can be in various sizes.
This will help you select your format carefully so that the platform doesn't cut off parts of your images or they appear poorly formatted.
Select a Theme
While on Spark Page, scroll through the available themes or choose one that you like. It has to be compatible with your post and you can also pick one based on mood or season. This is you making this post, so pick a theme that best describes your feeling at that moment.
Personalize with Images
This is you personalizing your content, so why not upload your own picture? You can also choose from Adobe's awesome pictures to act as a background of your image. This will add your personal unique touch to your template.
Choose a Font
Now you have to do some typing of words. Incorporate your message into the template and pick a font of your choice for added emphasis.
Don't make it too big as it might be boring or too small to read. A medium font size is always better. Do you like Calibri, Batanga, Arial, or Book Antiqua? Just pick one that appeals to your eyes and write away.
Download, Share, or Print
With the tech available, you can share your content directly from Adobe Spark. Hit the 'download' button and save your work. The rest is up to you to share or upload your content on the platform of your choice.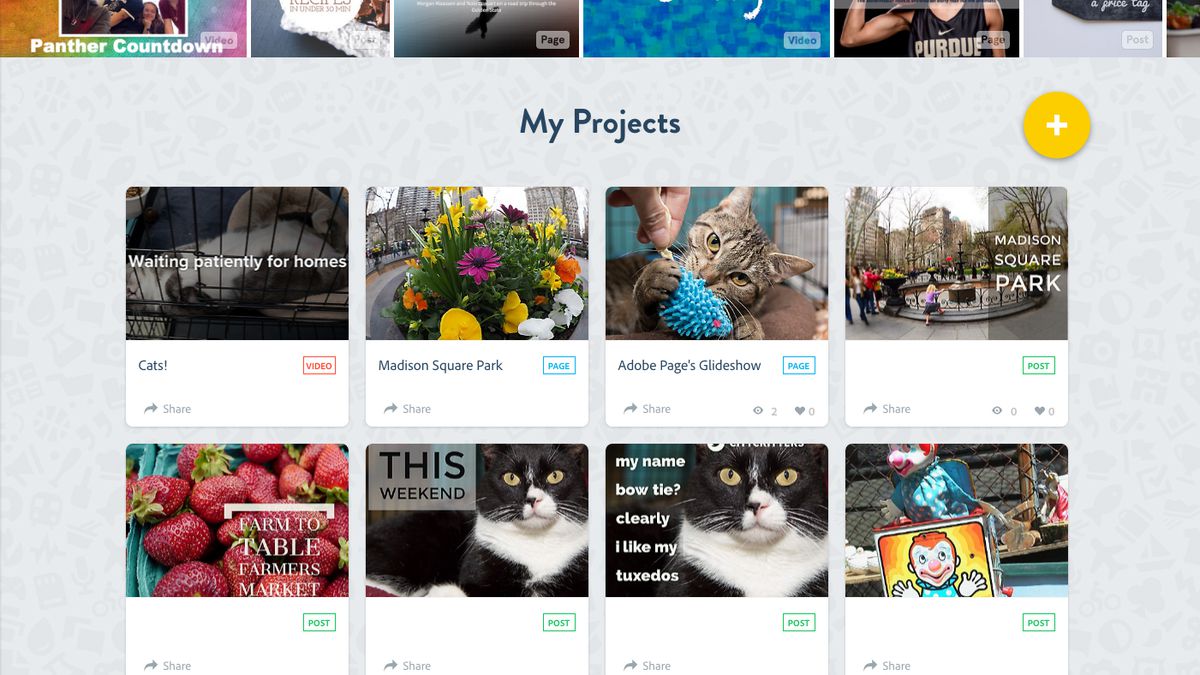 Subscription
The creative cloud, which is a gathering of 20+ mobile and desktop apps and services for design, photography web, UX, and web, among others.
Some of the apps involved are Adobe illustrator, Adobe Photoshop, and other amazing creative apps- Adobe Spark too. Join a global community by picking a subscription plan you can afford.
They include Adobe Spark for individuals (US$9.99/mo), Creative Cloud All Apps (US$52.99/mo), Students and teachers (US$19.99/mo), and Business (US$19.99/mo per user)
Conclusion
Adobe spark is a collection of apps that enable you to create videos, social media posts, and web pages in minutes. They help you create professional content for a quarter of the cost.