Internet access is no longer a luxury, but rather a staple in most American households. Now, as high-speed internet continues gaining in popularity, internet service providers have been struggling to keep their customers happy.
As per recent research by the American Customer Satisfaction Index, all the internet providers had an average score of 62% in terms of customer satisfaction.
The report indicated that; while some companies kept improving their services each year, most of them were considered to be slow and unreliable. Up next we're going to tell you about companies that are doing a good job.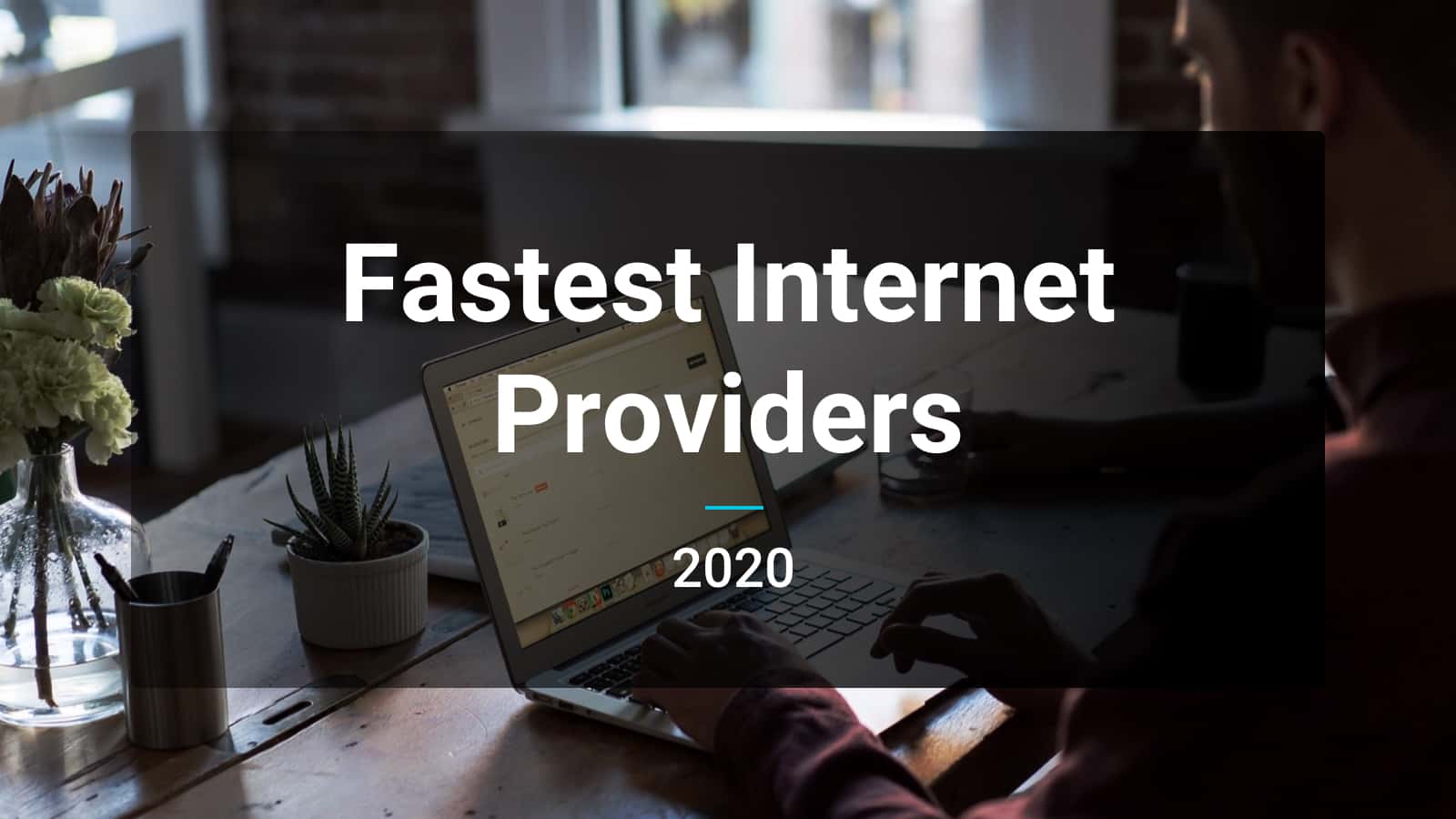 Top Rated Wi-Fi Companies in the US Right Now
This US Census Bureau reports that nearly 90% of all homes have got access to a high-speed internet connection, but who are they connecting with?
Some internet service providers stand out among the others, but there are also some that seem to just be above average. Here are some of the top-rated companies.
Verizon Fios
Verizon takes the first place in any Wi-Fi review because it is rated as the best internet service provider in America. They excel when it comes to their reliability and performance. These are the two main elements to customer satisfaction.
This company is also marketed at Fios by Verizon, and it is a bundled internet company and television service that operates through a fiber-optic communications network with more than five million customers in nine of the US states.
The name Fios is actually an acronym that means Fiber Optic Service. The service is offered in most areas in the US, through Verizon Communications. The plans for Verizon's internet range from 100 Mbps, to 940 Mbps.
This is a very large capacity and there are no data caps that limit your monthly data usage. However, the availability is currently limited to the Northeast areas only.
AT&T Internet
This is another very famous Wi-Fi provider company and it offers eight different DSL plans, three of which are very fast and qualify for broadband connections. AT&T uses three fiber optic internet plans.
The fastest of their plans is a 940 Mbps plan which is one of the fastest in 2020. AT&T is available in 21 American states which include California and Texas. This is the company that owns the AT&T TV NOW, and DIRECTV.
These are streaming services, and these are the reasons why the internet provider is the most recommended or bundling. What they do is upgrade your data cap to an unlimited bundle. Wow!
This is certainly big news for internet users. There are plenty of ways you can use to pair your AT&T with either the AT&T TV NOW or the DIRECTV.
RCN internet
This comes in at number three on our list. It is also the best overall internet service provider in terms of cost.
It's the cheapest. It, however, has a limited geographical footprint and is only available in a handful of areas such as Boston, Chicago, New York, and Philadelphia.
Its starting price is usually as low as $19.99 and it stands out amount the internet providers for this.
Frontier
Frontier is yet another reasonably priced internet provider and is the 2nd one in the list of affordability of 2020.
It is a broadband core plan whose price starts at just $20 each month, although you may need to sign a contract in order to lock in this low price.
Its fiber internet connection and download/upload speed are around six Mbps, which is enough for a household that doesn't have too many needs. It is also widespread and available in more than 24 states.
Conclusion
Of course when it comes to internet speeds, the higher the better, but you must also understand that the higher they are, the more expensive they will be.
Evaluate your needs and come up with the most suitable Wi-Fi connection, it doesn't have to be the most expensive or cheapest, but it should help you do what you need to do.