The automobile scene is more alive than ever with the emergence of new carmakers from various parts of the world. Asian car brands are rapidly gaining popularity across the globe, with Mazda topping the US auto sales, followed by Toyota and its luxury brand Lexus.
However, this does not mean that Western brands, particularly European carmakers, are no longer relevant. In fact, I bet many car enthusiasts are thrilled about the rise of a new supercar maker with the Bugatti-Rimac merger.
I, myself, am intrigued about the prospect that is bound to come out of this deal. Want to know more about what this merger is and what it can offer? Keep reading.
Introducing Bugatti
What Is Rimac?
The Bugatt-Rimac Merger
What To Expect From The Merger
Environmental Impact Of The Merger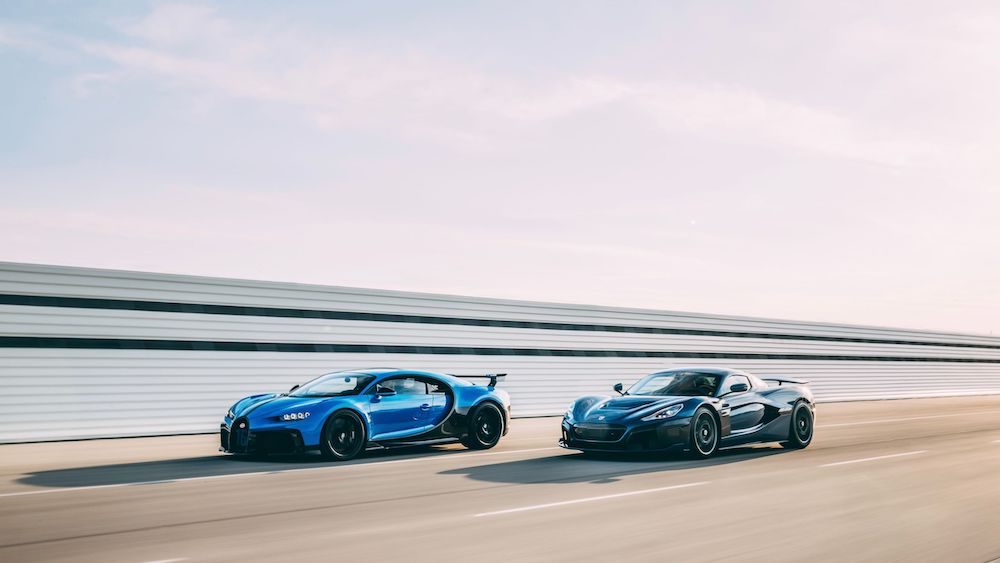 Introducing Bugatti
Bugatti Automobiles S.A.S., known as Bugatti, probably needs no introduction even to the average consumer without any auto background. This French car brand produces some of the most aesthetic cars that deliver beauty and speed, power, and overall performance.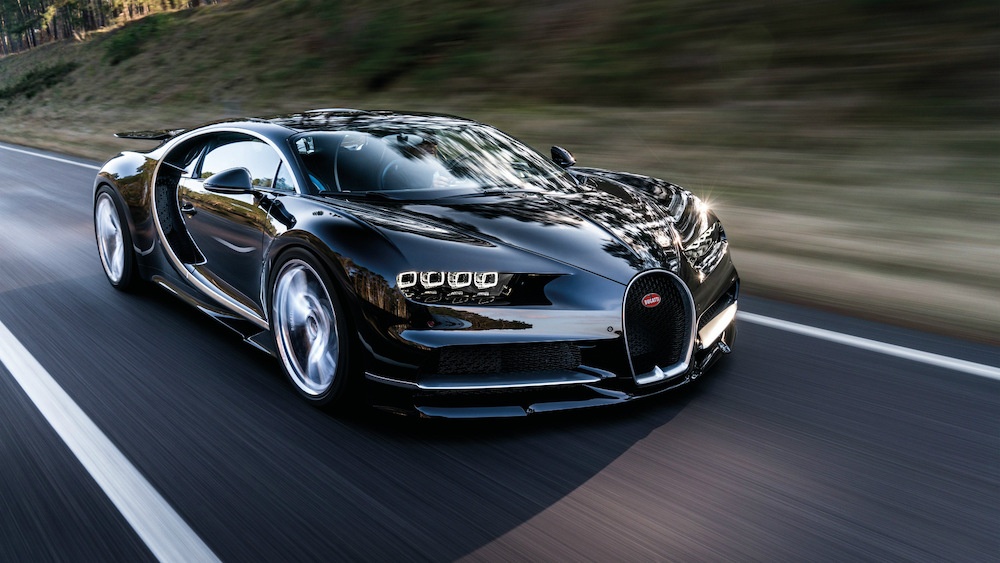 Let me start with the brand's beginnings. Ettore Bugatti established the original brand, Automobiles Ettore Bugatti, in 1909. Under its founder, the brand became known for car racing with some of the most iconic race cars, such as the Type 10 and the Type 35.
However, the death of Ettore Bugatti in 1947 resulted in the fall of the brand for a time. Luckily, Italian businessman Romano Artioli bought the brand in 1987 and renamed it Automobili S.p.A. This revival brought us amazing innovations in terms of form and function thanks to the work of some of the most respected designers, such as Nicola Materazzi and Mauro Forghieri.
Come the economic recessions in 1995 in Europe and North America; the brand once again fell under. The Volkswagen Group saw this as a chance to pick up the brand in 1998, leading to some of its most iconic cars from then until the present. That is until Rimac acquired it.
Super Sports Cars By Bugatti
The leadership of Ettore Bugatti led the company to emerge in the automobile manufacturing and racing sectors as a reliable and competitive brand. Even with its first revival, Bugatti was able to churn out some of the most popular race cars, such as the Type 35 Grand Prix and the Type 41 Royale, to name a few.
Under Volkswagen, the company manufactured some of the most iconic concepts, such as the coupe EB118, the EB218, and 18/3 Chiron, debuting at auto shows in 1998 and 1999. Its first regular production car was the Veyron 16.4, followed by the Chiron, its current model.
What Is Rimac?
When Volkswagen decided to sell Bugatti, Rimac swooped in to acquire the French brand. However, this merger did not come immediately or out of nowhere. I had been hearing rumors of this agreement for a while now.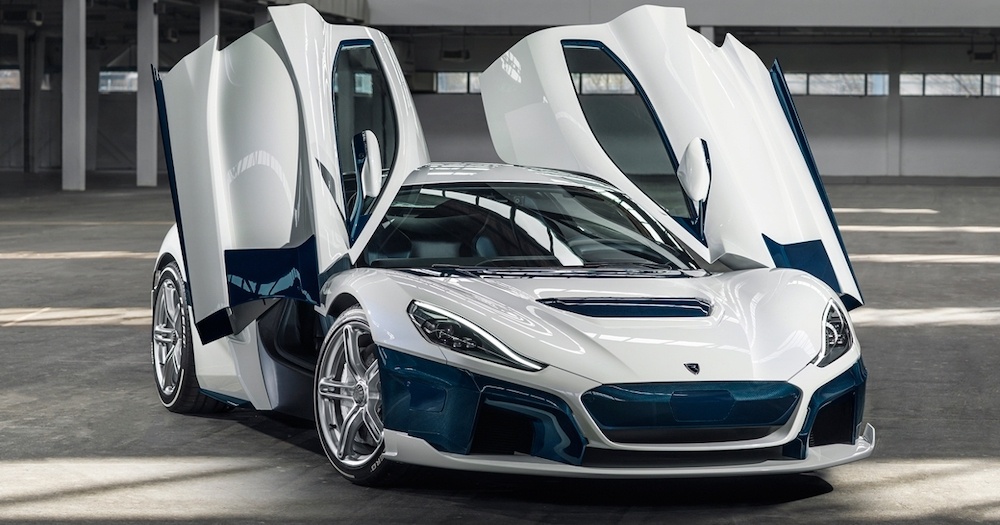 Rimac Automobili is a relatively unknown carmaker amidst some of the tremendously popular brands such as VW, Bugatti, Ferrari, and a few others. This Croatian company has been around since 2009 and is focused on manufacturing electric sports cars, battery systems, and drivetrain systems.
It was founded by Mate Rimac, who started modifying his BMW E30, which he called the Rimac e-M3, then eventually built his own electric vehicle. Not satisfied with the result, he assembled a team to create their very own electric cars and components.
The thing about Rimac is it also develops and manufactures cars for other companies such as the Applus+ IDIADA Volar-E. The Volkswagen Group also owns 10% of Rimac stakes through the Porsche Engineering Group GmBH.
Electric Hypercars By Rimac
In the founder's quest to develop and produce this electric vehicle, the Croatian company has now manufactured some of the best electricity-powered sports cars, starting with the Ampster, a one-off car.
Then, the company made the Concept One line, which debuted at the Frankfurt Motor Show, leading other companies to discover its components. These companies contracted Rimac to produce the parts for them.
Concept One was upgraded to create Concept S. After this, the Rimac Nevera was born and shown off at the 2018 Geneva Motor Show.
The Bugatti-Rimac Merger
The merger announced on July 12, 2021, revealed that Rimac and Bugatti would be joining forces to create a new carmaker company called Bugatti-Rimac. The new company will be headed by Mate Rimac, who seeks to innovate along specialists to create electric-powered cars with Bugatti.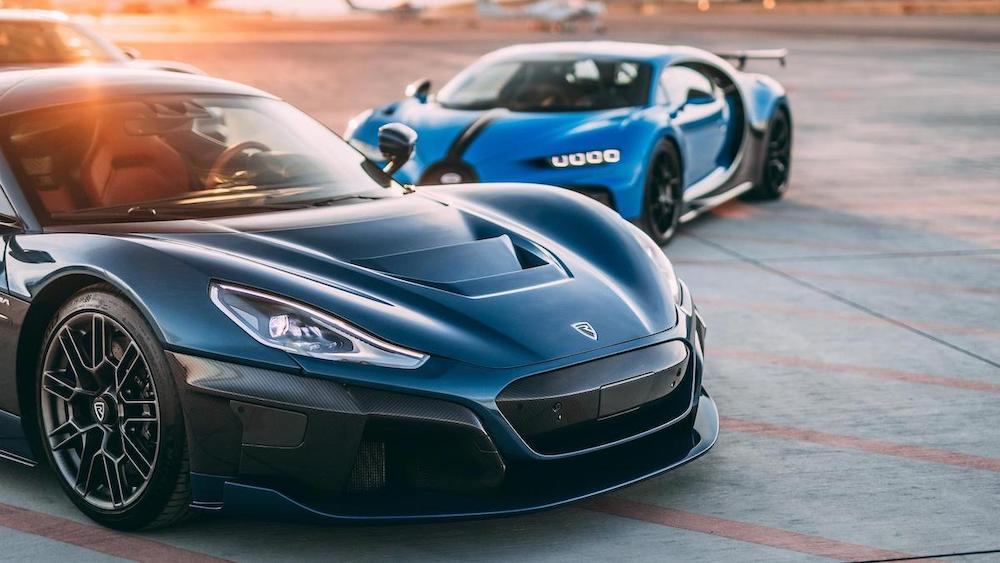 This would be a good development for the Bugatti brand, as it is not known for electric cars but for its artful implementation of form, build, and performance. Nevertheless, the new company will still create hybrid vehicles.
In my opinion, the merger will create two verticals for Bugatti-Rimac, one for more conventional models, which Bugatti is known for, and another for electric and more experimental models, which are mostly associated with Rimac.
With the combination of both companies' specializations, I bet Bugatti-Rimac will be able to show aesthetic builds, innovative components, and stronger performances. With this, the carmaker will be creating hypercars that take the most advantageous aspects of both brands and combine them.
Ownership And Stakes
This is where things get interesting. The agreement is between Rimac and Porsche, a part of Rimac and owned by the Volkswagen Group, which owns Bugatti.
Given that Bugatti and Rimac are known to develop and produce some of the most powerful and innovative cars out there, I doubt that anyone has any doubts about why the merger between the parties has gone over smoothly and without hassle.
According to the deal, Rimac will own 55% of the stake, while Porsche will have a 45% stakes ownership. Regardless, Porsche will still own 58.2% of the final joint venture because of its Rimac stakes. At the end of the day, no money has been exchanged when the deal was made.
What To Expect From The Merger
I should note that this move is a development of Volkswagen, which is taking vital steps toward electrification. The conglomerate spent a whopping €35 billion for this endeavor. Given this, we can expect a massive push to create electric cars and components from the German carmaker and its subsidiaries.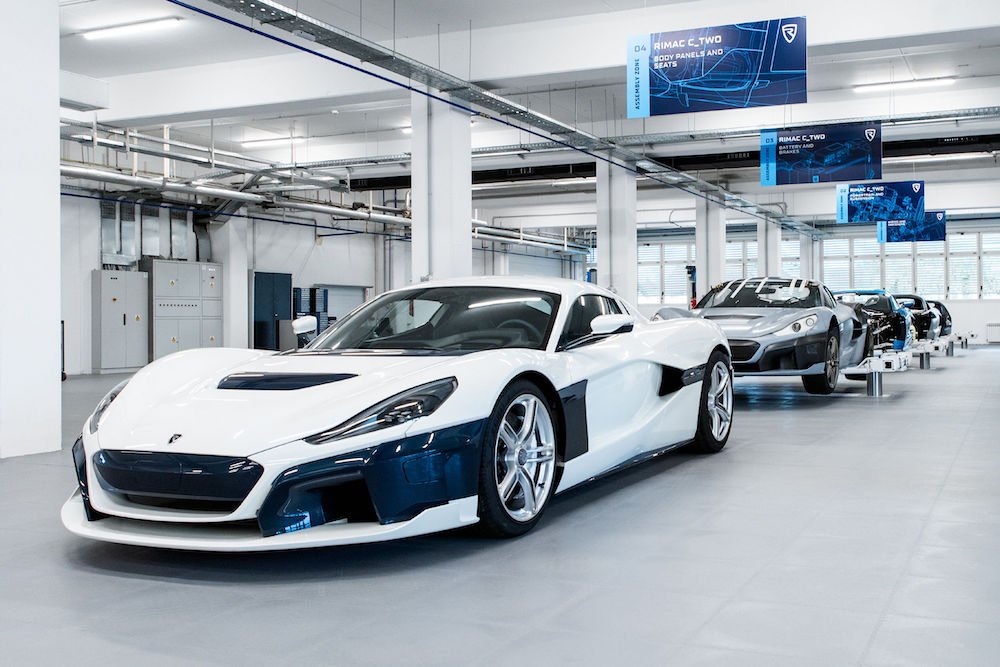 Mate Rimac believes that this is the right move for both companies as they are compatible in terms of direction and what both firms can contribute to the endeavor. Bugatti has its powerful and beautiful models, while Rimac has experience in electric vehicles and innovation.
Take Bugatti's Chiron models, for example. It utilizes the 7,993 cc quad-turbocharged W16 engine, which can be found in the Veyron. However, it saw many updates, bringing Chiron to a peak power of 1,103 kW with 6,700 rpm.
Meanwhile, Rimac's Nevera uses electric motors that can produce 1,427 kW and 2,300 Nm of torque. It is equipped with battery packs and a torque vectoring system that provides more stable handling. This Level 4 self-driving car also has a facial recognition system, six radars, and 12 ultrasonic sensors.
Brand Impact
As a brand, the Bugatti-Rimac is bound to be big at the onset. After all, Bugatti already has an established name in terms of conventional innovation and performance, and Rimac is known as a superstar in the work of electric vehicles and experimentation.
Mate Rimac is confident that the hypercar company will be self-sustaining and will become profitable as it stands alone.
Now for those who wonder how it can impact the individual brands involved in the merger, I expect that Bugatti and Rimac will maintain their position in their respective verticals. The deal can even improve their individual standing as potential successes of the new carmaker will be associated with them as well.
Environmental Impact Of The Merger
Environmental reasons are primarily the purpose of VW's move toward electric cars. Ultimately, it was to deviate from its image as a whole hobby brand and lavish money called for by its current brands. It wants to fund the future of motor and auto: autonomous driving, electricity, and digitalization.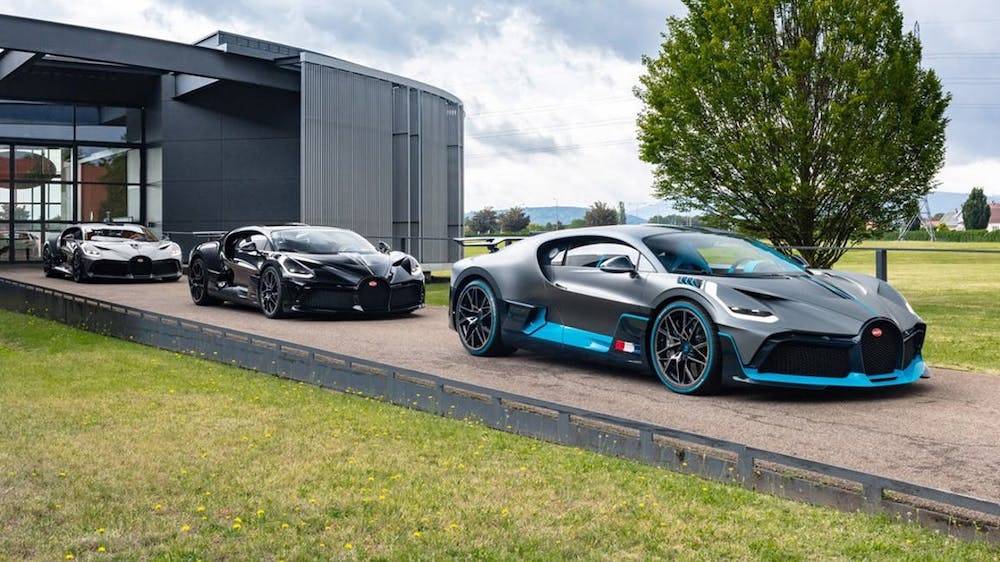 This venture is a move to convert Bugatti's image, which is associated with petrol-powered units, to a more futuristic and environment-friendly one.
The Merger And Beyond
As the partnership is just starting, I speculate that it will result in EVs with some of the qualities of Bugatti cars. We may be able to see Bugatti-style cars powered by Rimac's technology like those found in the Nevera. Hybrids are definitely on the horizon.
Experts also expect that this will play a role in creating replacements for Porsche units, which can debut in 2023 before being sold in 2025.
The Bottom Line
The Bugatti-Rimac merger is something to look forward to for car enthusiasts and those following these companies' financial and developmental progress. I am certainly excited to see what this hypercar maker will offer in the future.