Technology continues to play a vital role in our lives, now more than ever. I find that technologies are just as pervasive and present in just about every industry today. More companies are shifting away from traditional physical stores to online services in this internet age.
Despite the shift towards online-based services by these retailers, it cannot be denied that the shipping and delivery business is still largely left behind, with traditional postal services providers remaining at the helm.
However, I recently discovered that more companies are using drones to deliver packages, making shipping more efficient than ever. As an emerging technology, let us see how drones can impact the overall supply chain and how these can change the delivery business.
A Closer Look At The Current Delivery Business Landscape
What Are Drones?
How Drones Can Change The Delivery Business
Learn About The Pros Of Using Drones For Deliveries
Implementing The Usage Of Drones In The Delivery Sector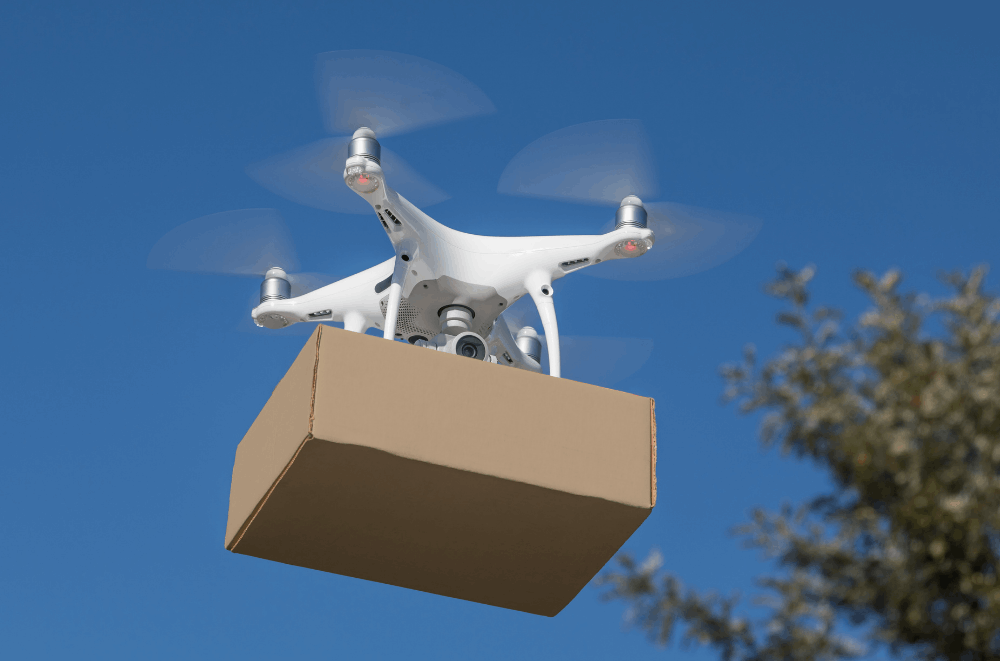 A Closer Look At The Current Delivery Business Landscape
As I have mentioned earlier, there are still stark differences between the current delivery business landscape in contrast with the technologies that we have today. While most stores and companies have advanced and utilized online stores and services, the delivery landscape maintains the same, if not similar, route it has observed in the past.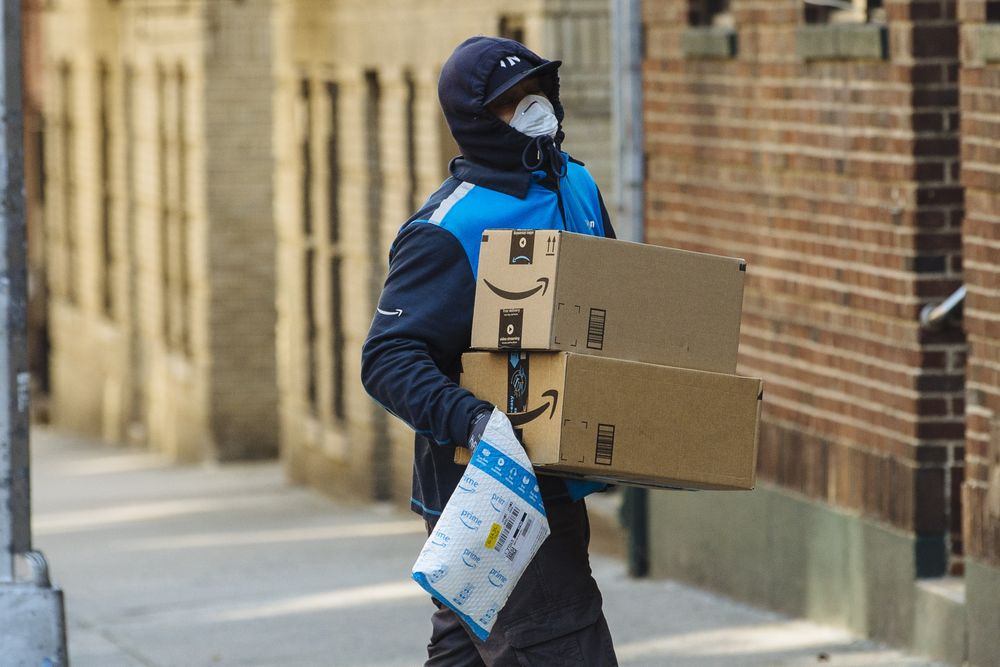 Some of the postal service providers that remain at the top of the shipping and delivery business include the likes of the United States Postal Services (USPS), the United Postal Services (UPS), and of course, FedEx and DHL.
As the pandemic and the global health crisis reached new heights in the past year, I find that the demand for couriers and local delivery services has greatly increased, mainly due to business closures.
With this increased demand, it is clear to me that more and more companies and businesses and the postal service providers in operation are forced to recognize the existing loopholes and vulnerabilities in the delivery system.
The Impact Of Delivery Business On The Economy
Home deliveries have been the most used method for having packages delivered in the United States and worldwide. I also prefer this method rather than physically collecting packages as it gives a more convenient and accessible take without the hassle.
Despite the rise experienced by the delivery business sector, with the increased demand for home deliveries in the past year, I have to say that the sector is thriving and is, in part, responsible for fueling economic growth and development by providing jobs and many others.
On the other hand, this growth has also led to major challenges in the delivery business. The most common of these are experiencing delays in delivery, lengthy and complex processes, and lots of paperwork.
What Are Drones?
Given the ever-changing landscape and the still traditional delivery sector, I find that exploring other means to facilitate faster and more efficient shipping and delivery methods is a must. One option that has been making waves in the market is no other than drones.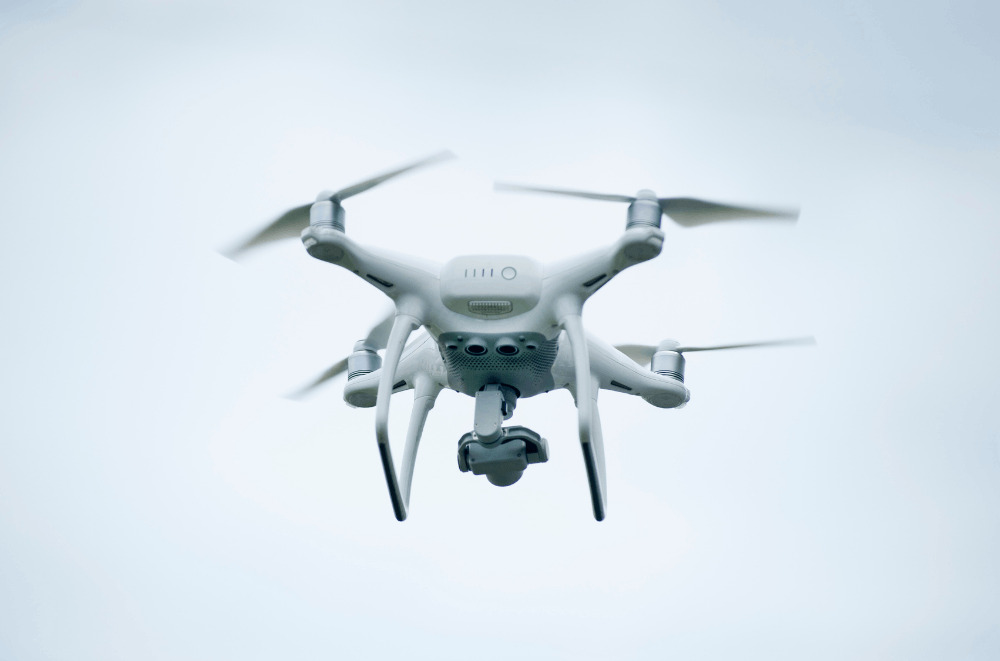 Before anything else, I will tackle what drones are. Simply put, drones are just unmanned aerial systems (UAS). These are commonly used for personal enjoyment or recreation, such as taking photographs or video footage and the like.
As the name implies, I find it fascinating that these drones can fly through areas through software-controlled plans or by being remote-controlled. It is even more amazing to known that these can fly and stay up for hours at a time.
While many use these drones for personal use, such as me with my photography, many companies are starting to use and explore drones for other purposes such as delivering cargo and even rescue missions. These are even used for events and shows such as the Superbowl, something which I greatly enjoyed.
How Drones Work
Drones mainly work by utilizing their rotors for control and propulsion. It uses its wireless technology combined with physics to make these little robots fly while being controlled by a person.
As I have mentioned, drones can now be controlled remotely through smart devices such as phones and tablets. As the machine is powered from the batteries, the propellers of the drone begin to spin.
Typically, most drones are now equipped with built-in cameras to see better and operate the device.
How Drones Can Change The Delivery Business
With its superior technology and versatility, I genuinely believe that drones can transform the delivery business and make itself a leader in the sector in no time. Not only can it facilitate faster and more efficient delivery, but it will also ensure a more seamless and optimized approach.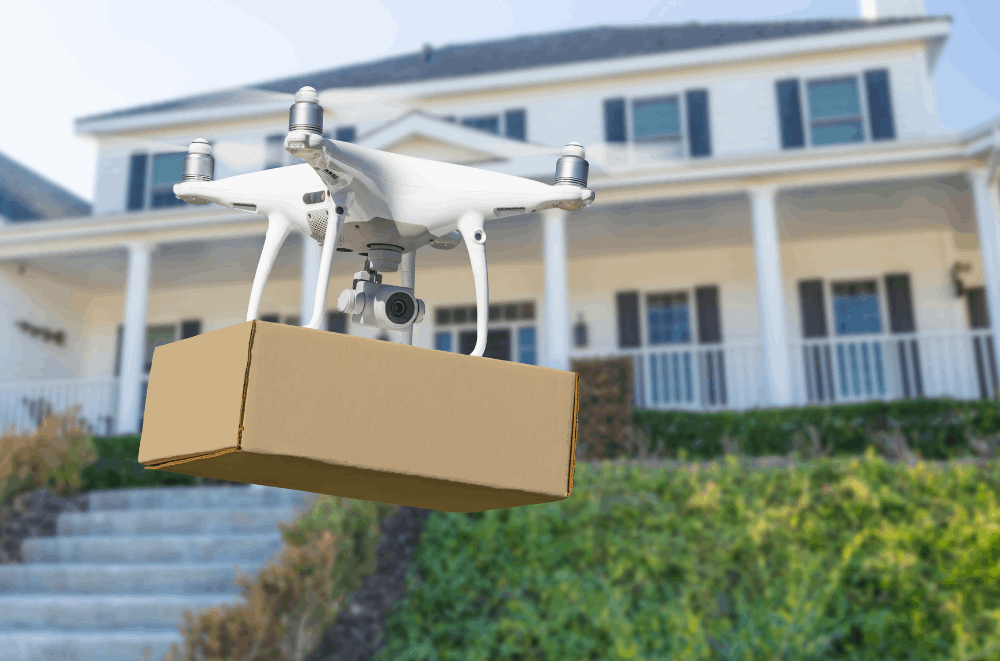 I want to point out that given the health landscape we are all navigating today, drone deliveries will also also keep physical contact to a minimum, something I believe will lessen virus transmission. More than these, however, I find that if drones can gain widespread usage across the industry, this would lessen the reliance on the use of delivery vehicles.
In turn, I believe that this could lead to a better impact on the environment, reducing the overall carbon emissions and footprint. It comes as no surprise that with commercial use, businesses could attain more cost-effective means of delivering packages to consumers and effecting change with their inventory and transportation systems.
By reducing costs, companies could also help lessen prices when it comes to deliveries, something which I, as a consumer, will appreciate even more.
Drones In The Industry
Several companies and businesses are now exploring the use of drones to deliver their goods to customers. One of these companies is no other than Amazon with its Prime Air service, one that is designed to deliver packages and orders to customers in 30 minutes or less.
Google's Alphabet, with its Wing service, is not one to be left behind. It became the first company to receive a certification of approval from the Federal Aviation Administration in 2019, allowing it to operate as an airline and delivery small packages to consumers.
A report from UNICEF last year even saw 18 countries utilize drones for transportation and delivery purposes. These drones were used to deliver medical supplies and samples, while some countries used these for aerial spraying and monitoring.
Learn About The Pros Of Using Drones For Deliveries
I have already mentioned several benefits of using drones for deliveries. I want to emphasize that doing so will reduce delivery time, allowing customers like me to get our packages and orders faster. This is possible since delivery drones can be programmed to carry the said items with more optimized routes without being troubled by the usual road conditions such as traffic.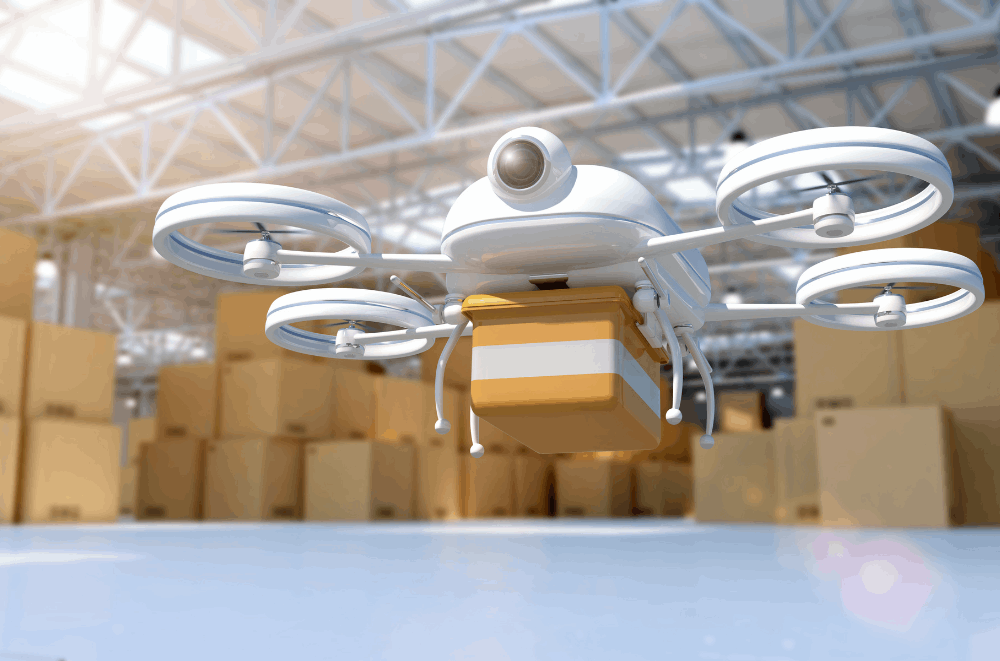 In relation to the above-mentioned point, I want to point out that delivery drones will also reduce transportation costs. Not only will this save businesses big bucks, but this change will also translate to customers who are usually paying for shipping.
It also goes without saying that fewer cars on the road will also equate to less environmental pollution. Reduced reliance on delivery vehicles will likewise lead to fewer road congestions and less environmental pollution and carbon emissions.
Using drones for delivery can also make for a smoother delivery process. Since these robots' flight is generally smoother than delivery vans and trucks, packages being damaged can be a thing of the past. Reaching inaccessible locations is also another advantage to using delivery drones.
Potential Risks And Disadvantages That Come With Using Drones
It is not all rainbows and butterflies when it comes to using drones. There are certainly some disadvantages and risks to these, such as possibly replacing and decreasing jobs. However, I think that both could work together with people operating the drones.
Many people, including myself, also worry about drones dropping packages, especially for larger and heavier items. With safety as a top priority for these companies and with constant testing underway, I believe that these issues will be addressed over time.
Implementing The Usage Of Drones In The Delivery Sector
Businesses who are venturing into the drone-powered delivery businesses may encounter some challenges, such as navigating the regulations provided by the Federal Aviation Administration.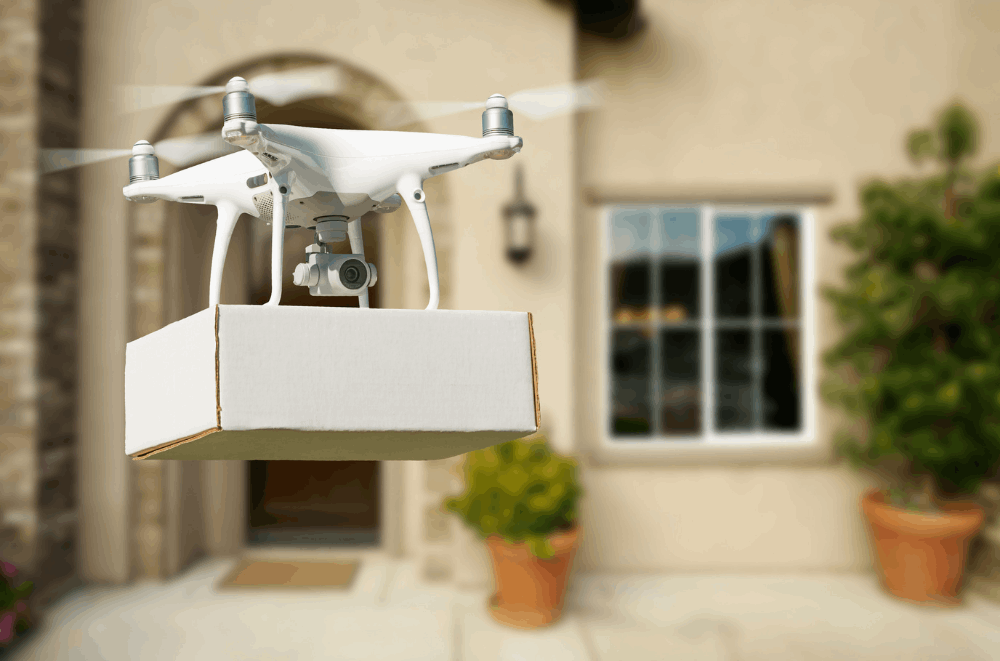 Seeing as drones for the delivery business are still being explored, the implementation of these drones will be largely confined to commercial companies such as Amazon and Google. However, as more companies scale drone programs, the implementation of these will be widespread, and costs will most likely go down as well.
I believe that there is still a long way to go to transform the way the delivery business operates. However, with the strides being made in the field today, it is no wonder that drones are poised to take over the world and make it a more efficient place one step at a time.
Hurdles To Using Drones For Deliveries
Operating drones and using newer technologies can pose problems to the delivery business industry. People who are not accustomed to these robots may encounter a learning curve when it comes to figuring out how these devices work.
Another challenge that operators and companies may encounter includes navigating unknown or unmapped environments. The effectiveness of their optimization software and the weather conditions could also impact drone deliveries.
The Bottom Line
Drones can drastically change the way delivery business is conducted around the world. With its far-reaching and constantly evolving technologies, this robot could finally be the game-changer that the delivery sector needs in upping its game.