If the idea of rough waters and battleships excites you, you're going to have to check out World of Warships. This sea-based battle game is a tactical, slow-paced multiplayer shooting game with naval combat.
The interface of the game makes use of a 3D multiplayer system with an interface that uses real marine battlefields with authentic warships so you get a totally realistic feeling while playing.
You will navigate through the Atlantic, Pacific, and Arctic oceans to hunt your enemies alone or with friends. We're going to tell you more about World of Warships next.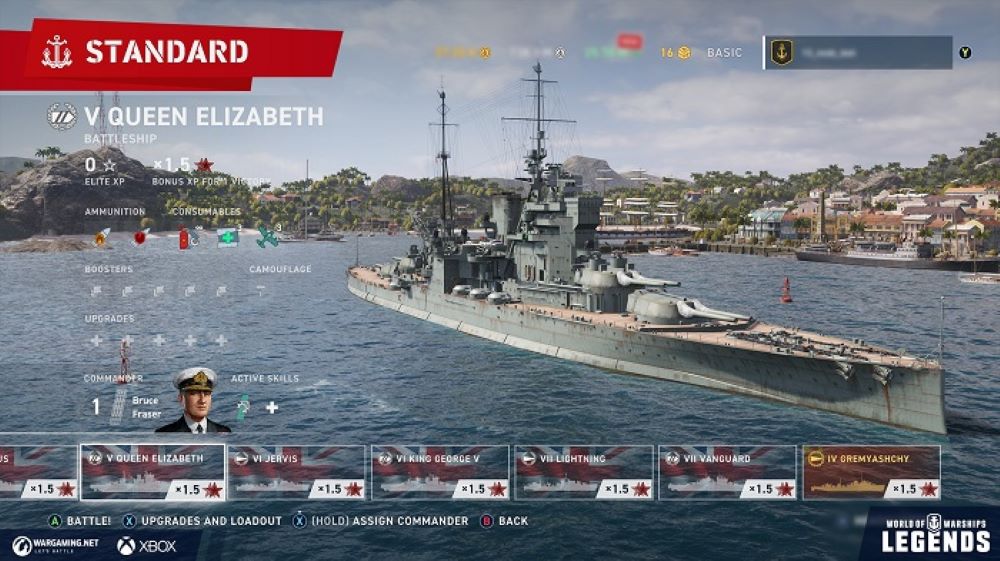 What Is World of Warships
World of Warships is an epic large-scale sea battle that takes place in the first half of the twentieth century. It is a team-based game setting where each team fights against each other to claim victory and be renowned as the marine giants.
It features navies of major naval power nations that include the USA, Russia, Japan, and Germany. It is a team of divisions or naval formations that fight battles together. One group consists of up to 12 players.
There are three battle modes to choose from: the Standard, Domination, and the Epicenter. Players are given the option to select which types of weapons each team will use, such as torpedoes and ship guns.
The players have a wide range of combat control options that include flanking attacks, sudden strikes, and head-to-head encounters. There are four different types of ships used: the destroyers, cruisers, aircraft carriers, and battleships.
Each specific ship can be accessed through experience and complete several missions before the player can proceed to the next ship.
After finishing each ship, it can be fully upgraded to gain elite status. The game features challenges and combat missions that are equivalent to different goals or rewards.
Special battle modes are made for holidays like Halloween, April Fools Day, and Christmas, and the interface also falls in line.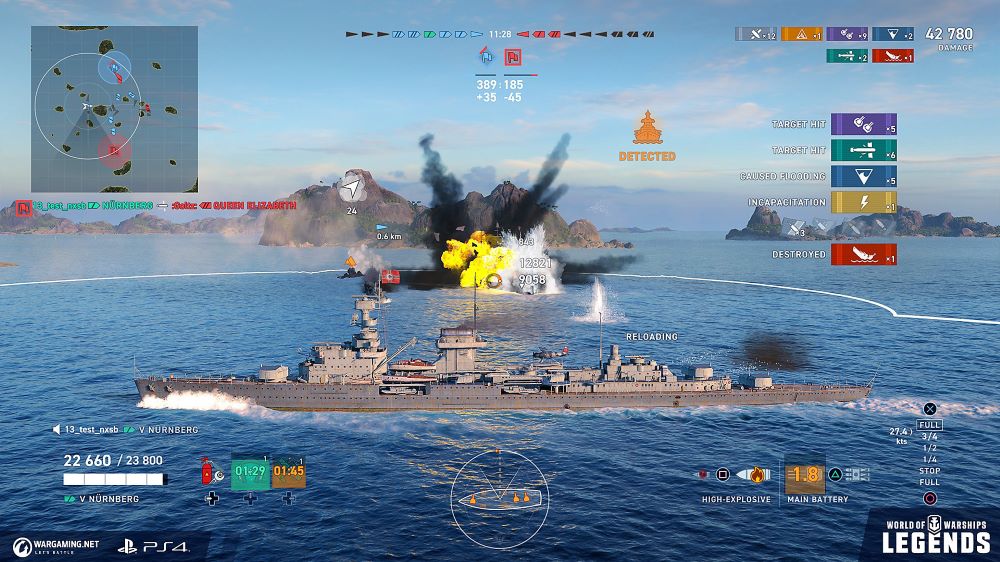 How Is World of Warships Played?
Installation
Before playing the actual game, create an account on the official site of World of Warships. For a hassle-free gaming experience, download and install the application on your computer or mobile phone.
Make sure that your device meets the specifications so that you can avoid any issues while playing the game. When the application is correctly installed on the PC, MacBook, or mobile device, it can be played online or offline.
It can also be enjoyed in console playing, you'll just have to download the game in Microsoft store or buy the actual CD game at physical play stores.
Starting The Game
Before starting the battles, it is essential to know the objective of this game. The player's goal is to collect virtual warships, and to attain this; there are battles to complete.
Destroy the enemy's warship, capture their base, and be the first one to achieve 1,000 points to claim the victory. You are known as the fleet commander that also needs to surpass different levels or service record.
Each level gives you a unique ability. Like for example, if you reach level 2, you can now access the tech-tree. Familiarize the four types of warships because, in the game, you will be searching for these ships.
You may need to purchase credits to make the operation faster.
Actual Game
The overall game consists of different battles such as random battles, ranked battles, and team battles. In random battles, there should be 12 players in each team that will fight against each other.
In ranked and team matches with a total of 8 players, the team that reaches a higher rank will be granted more points and rewards such as premium accounts, credits, signal flags, and double coins.
Even though you are playing with a team, your personal account's ranking is independent of its performance. Once you have chosen the type of battle you can, click on the "Battle" tab, and then just wait for the countdown.
Here are the keys you need to navigate the game.
Directions: W – move forward. S – move back. A – turn left. D – turn right.
Finding a target: Press ⇧ Shift or scroll your mouse to binocular mode. When the reticles turn green, that is the time that you can shoot at the target. Double click the mouse to shoot at the target.
Launch torpedoes: Torpedoes can do massive destruction. Only upgraded ships have this equipment. To use it, press X to search for the target and Press 3 to launch it.
Communicate with the team: To avoid interruptions during the game, the use of hotkeys is helpful. Hold the ↹ tab to bring up the most used hotkeys.
Conclusion
You can battle in the high seas after you download the game from either the Apple App Store or Google Play Store. When boredom strikes, go ahead and command your fleet.