A smartphone is an essential gadget these days because it helps make communication across the world easier. But these smartphones can get pretty complicated, and it isn't always easy for seniors to use them.
With a long list of smartphones available in the market, it is quite complicated to choose the one that is suitable for your needs. Senior citizens have specific needs when it comes to smartphone features.
Aside from the essential functions like messaging, calling, and browsing the internet, the smartphone suitable for senior citizens doesn't need to have complicated features. Here are some of the best smartphones for seniors.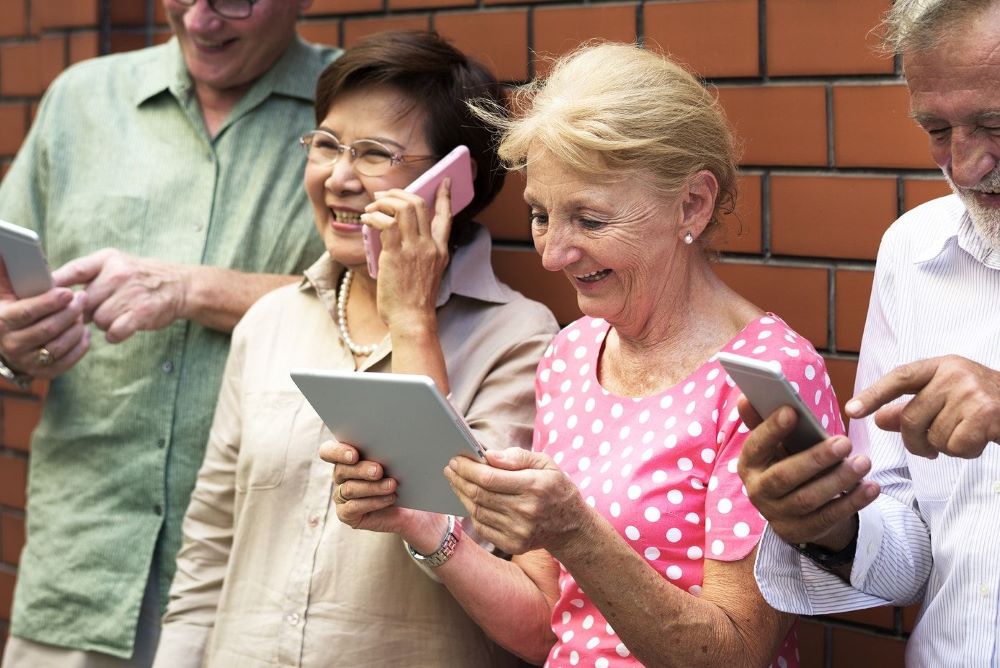 Jitterbug Smart 2
This smartphone for seniors from the GreatCall brand is the simplest smartphone ever with its technologically-limited features for seniors.
It is considered one of the best smartphones for seniors because it helps older adults use it conveniently without having to ask for someone's help.
The phone costs $74.99 and you can get a plan for as low as $19.99 to $34.99 a month through a GreatCall plan.
Features
This smartphone is equipped with large buttons and icons that's easy to read and understand. The main screen is a 5.5-inch screen, so the text and other phone graphics can be seen easily.
It also has a voice typing feature so seniors can just talk, and the phone will only convert the words said into text for sending.
When seniors are having a hard time navigating through the phone, there is a health and safety feature wherein they'll be connected to an agent who can help with their problem.
They can give a walk-through on how to do different functions on the phone.
Motorola Moto E⁴ Plus
The tagline of this phone is simplicity while still being a versatile and functional phone suitable for seniors. The phone price starts at $134.59.
Text messaging and calling, taking photos, and browsing the internet are the main functions of this phone, but it is equipped with features that will help seniors use it with ease.
Features
It has a large capacity battery that can last for up to two days or depend on the usage of the phone calling feature and apps.
It is a fast-charging wherein it only takes an hour and a half to fully charge the battery. Its large screen display of a 5.5-inch HD display is a great help for seniors to see what's on their screen.
Seniors tend to be forgetful, especially when it comes to passwords. Good thing, this smartphone is equipped with a fingerprint sensor so they can still keep their phones in private.
One of this smartphone's outstanding features is its 13 MP autofocus camera back camera and 5 MP front camera for selfies and video chatting.
ZenFone 3 Zoom
This smartphone from ASUS costs $180.99. It is a suitable mobile phone for seniors who enjoys taking pictures.
ZenFone 3 Zoom is equipped with more technologically advanced features compared to other phones created for seniors.
Features
It has a long-lasting battery with 5000mh capacity that can last for up to 2 days with continued use when it is on standby, the discharging of the battery will also take longer.
It has a display of 5.50-inch that is already a comfortable screen for seniors to see the phone's icons. It is equipped with a Qualcomm Snapdragon 625 processor that has a fast touch ability. 
There are three color choices: Silver, Glacier, and Navy Back. The fingerprint sensor is available, so no need to think of passwords that can be forgotten.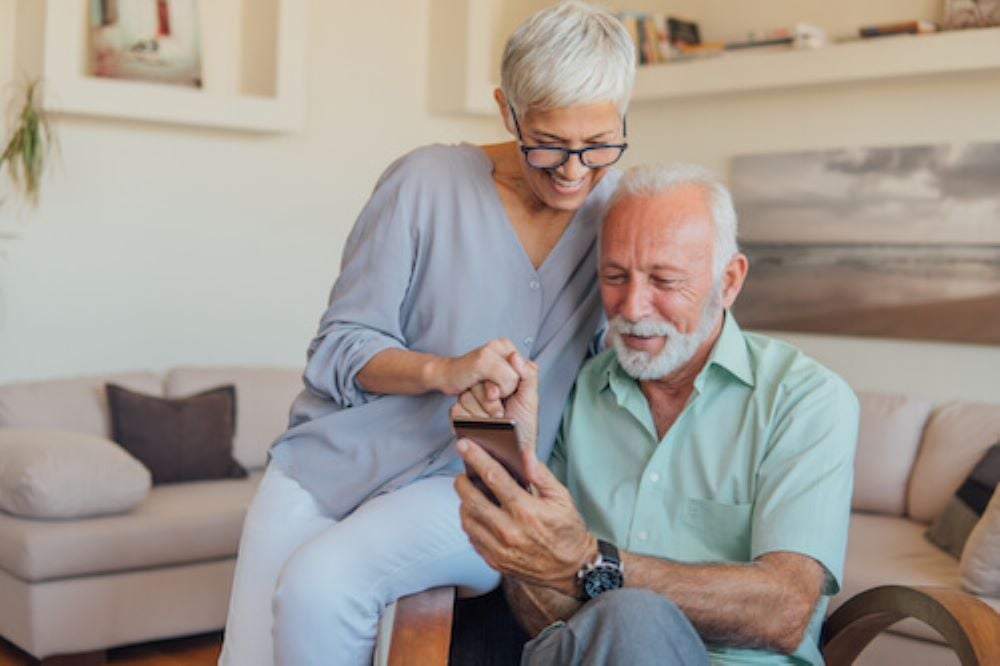 Conclusion
There are features to consider in choosing the best smartphone for seniors. It is essential to take into consideration the specifications that the phone offers.
The common features needed by senior citizens is a large screen, long-span battery, voice typing feature, and fingerprint sensors. These phones don't cost a lot for the value they bring.