If last year you told me that you'd be getting a household robot soon, I would have laughed and asked you if you're attending a costume party as a Jetson or hosting a sci-fi-themed event. However, being able to ask a machine to monitor your home and do some simple tasks has now become a reality.
E-commerce giant Amazon has recently launched its Amazon Astro household robot for home monitoring and it made me realize how far we've come in terms of technological advancement in recent years. But you don't have to worry about the rise of these machines, at least not yet.
In this article, I will talk about what the Amazon Astro robot really is, its features, pricing, and how it works. If you're wondering if getting this new robot would really be worth your time and money, continue reading the article below.
The Rise of the Machines – Household Edition
Meet Astro, Amazon's New Household Robot for Home Monitoring
A Look at the Features of the Amazon Astro
Possible Issues with Using the Amazon Astro Robot
Examining the Amazon Astro App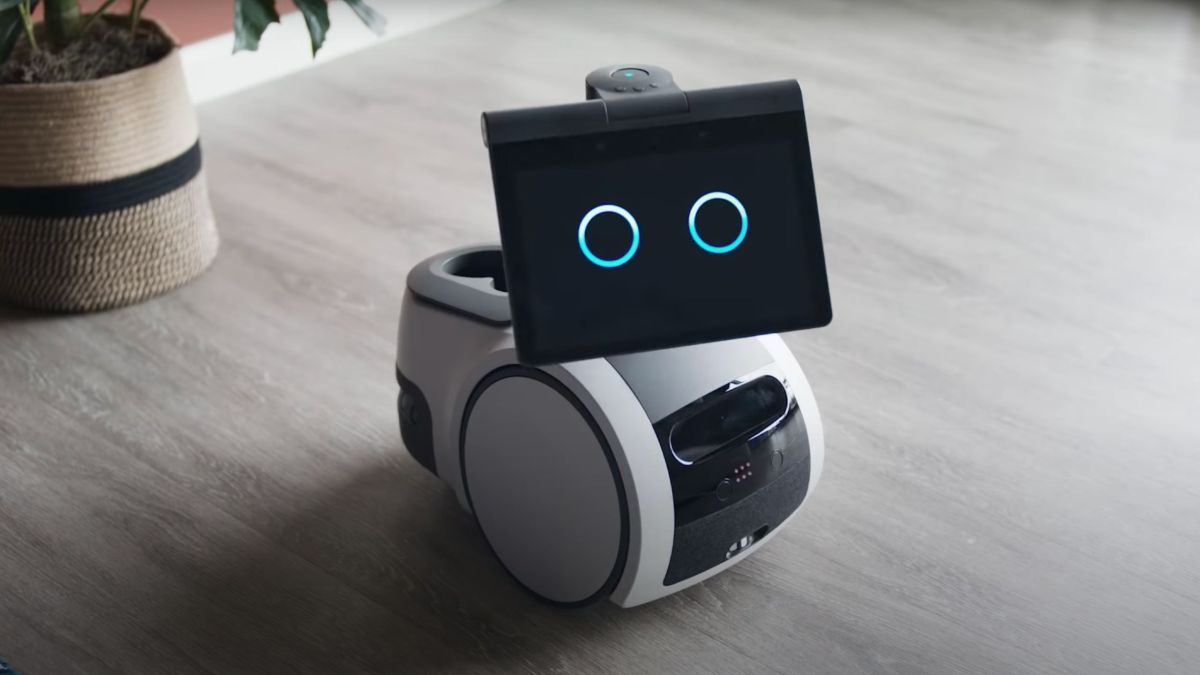 The Rise of the Machines – Household Edition
Also known as domestic robots, household robots are a type of autonomous service robots that can perform certain household activities but may also be used for other purposes, such as education and entertainment.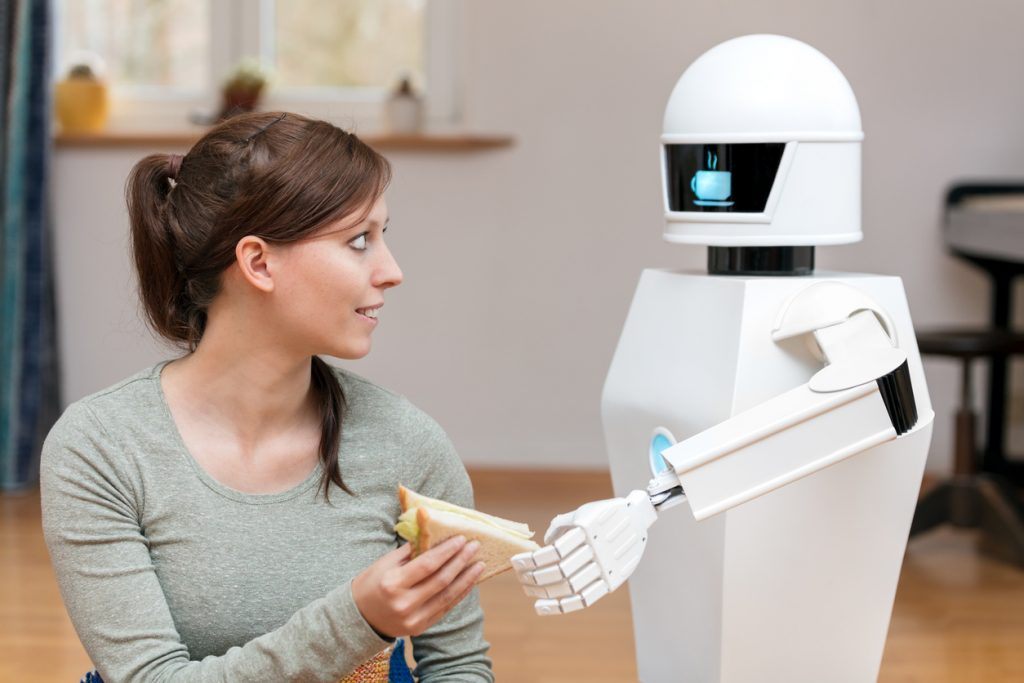 With all the technological advancements in recent years, I'm not surprised that household robots are gaining traction. Because more people are embracing smart homes, I expect these robots to become more popular.
One of the earliest domestic robots is the HERO robots of the 1980s from Heathkit, which were mostly used for education and entertainment. Four models were made, namely the HERO 1, HERO Jr., HERO 2000, and HE-Robot.
Indoor and Outdoor Robots
Household robots may either be indoor or outdoor types, depending on their functions and the types of activities they are used in.
Indoor robots include robot vacuum cleaners and floor-washing robots that you encounter in most homes nowadays. There are also ironing robots, cat litter robots, and even robot kitchens.
Meanwhile, outdoor robots include robotic lawnmowers that can take care of a lawn by themselves, automated pool cleaners, and window cleaning robots that take away the risk of falling from humans.
Meet Astro, Amazon's New Household Robot for Home Monitoring
Astro is Amazon's recently launched household robot based on its Alexa virtual assistant technology. This small Wall-E-looking robot has several functions that you can use whether you're at home or away.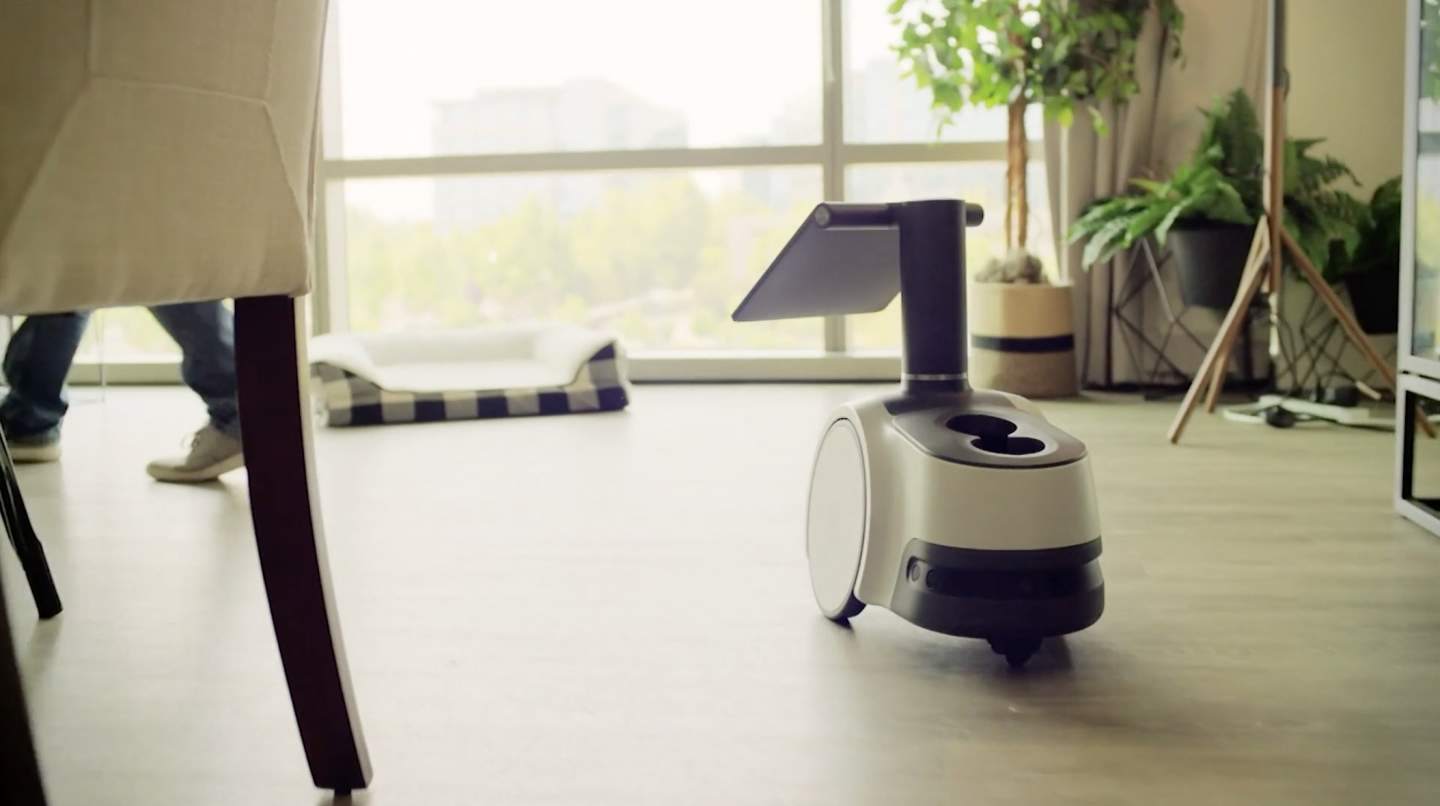 When at home, you can ask Astro to follow you around while playing music, podcasts, or videos. The robot can even search for you if you have incoming calls, alarms, reminders, and timers set through Alexa.
While away, you can use the Astro app to access a live view of your home through the robot. If you think you forgot to turn off the stove or unplug the clothes iron, you can use Astro to check it out for your peace of mind.
Not Just an Alexa on Wheels
According to Dave Limp, head of Amazon's devices and services, they came up with Astro and its unique persona because customers didn't just want an Alexa device with wheels.
The robot can also double as a security device because aside from going from room to room to patrol your house, it can also be connected with Ring's Protect Pro service for its smart doorbells.
It can autonomously investigate disturbances within the house and send you alerts about them, especially in cases where it detects an unrecognized person.
A Look at the Features of the Amazon Astro
In a nutshell, the Amazon Astro robot has features that integrate the rolling, mapping, and charging abilities of robot vacuums with smart displays' visual elements and home security systems' monitoring tools.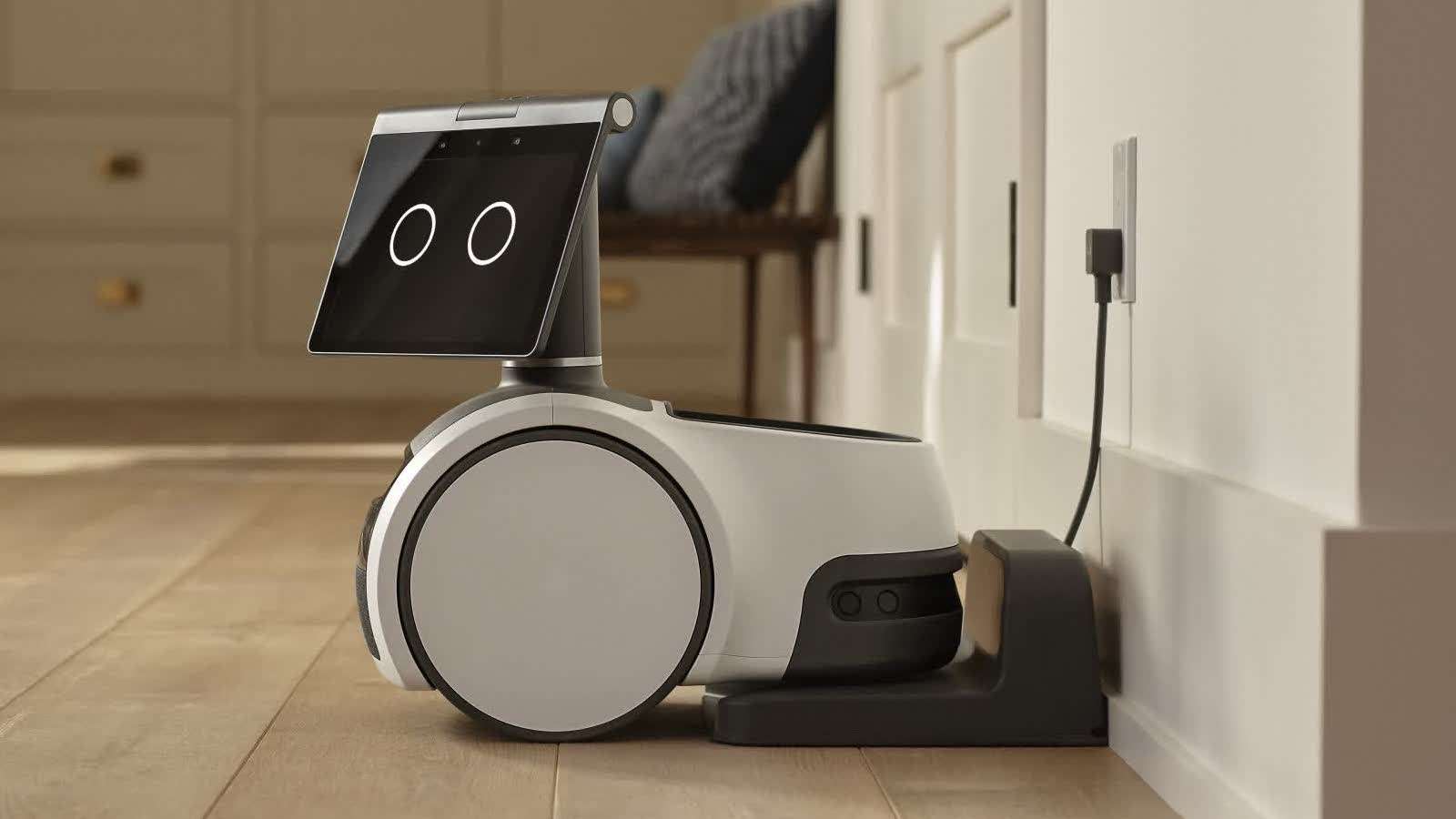 Since it depends on mobility to do its tasks, Astro is equipped with an Intelligent Motion feature that utilizes advanced navigation technology to accurately and safely go around your house.
The robot has a detachable cup holder on its back, and it can be further customized with compatible products, such as the Furbo Dog Camera that tosses pet treats.
Protect Your Home While Protecting Your Privacy
It's not surprising that some would have privacy concerns regarding the Astro robot since it's home monitoring equipment. However, it has features that protect the owners' privacy.
With just a single press of a button located underneath the robot, you can turn off the device's mics, cameras, and motion.
You can also use the Astro app to determine areas that the Astro robot is not allowed to explore. These are called out-of-bounds zones.
How Much Does the Amazon Astro Cost?
Currently, the Astro robot is part of Amazon's Day 1 Edition program, which means that it can only be pre-ordered by those that were pre-invited by the company.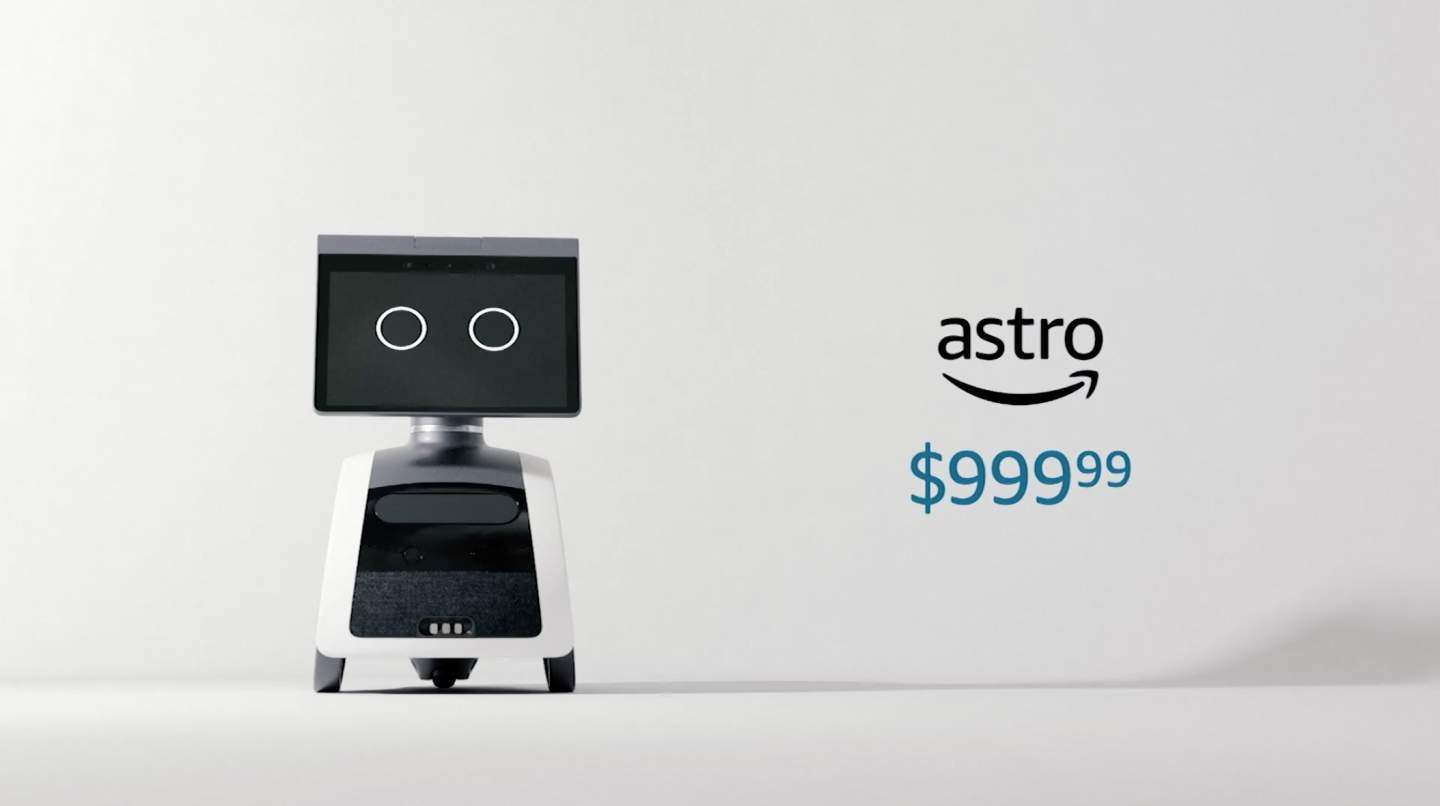 If you have an Amazon account, you can go ahead and sign up for an invitation to pre-order the Amazon Astro robot for household monitoring.
It is initially priced at $999 but it could eventually go up to $1,450 upon release to the general public.
Availability to Customers
Since it's a Day 1 Edition product, initial users will be able to give feedback about their experience using the product.
However, it also means that it is currently a US-only product and prospective buyers outside the country would have to wait until it's released globally.
In its current product page, the company states that Astro can only be shipped to buyers in the 50 US states.
Possible Issues with Using the Amazon Astro Robot
While there is so much to like about the Astro robot, it's far from perfect. Like any other electronic device, there are possible issues that users may encounter when using this household robot.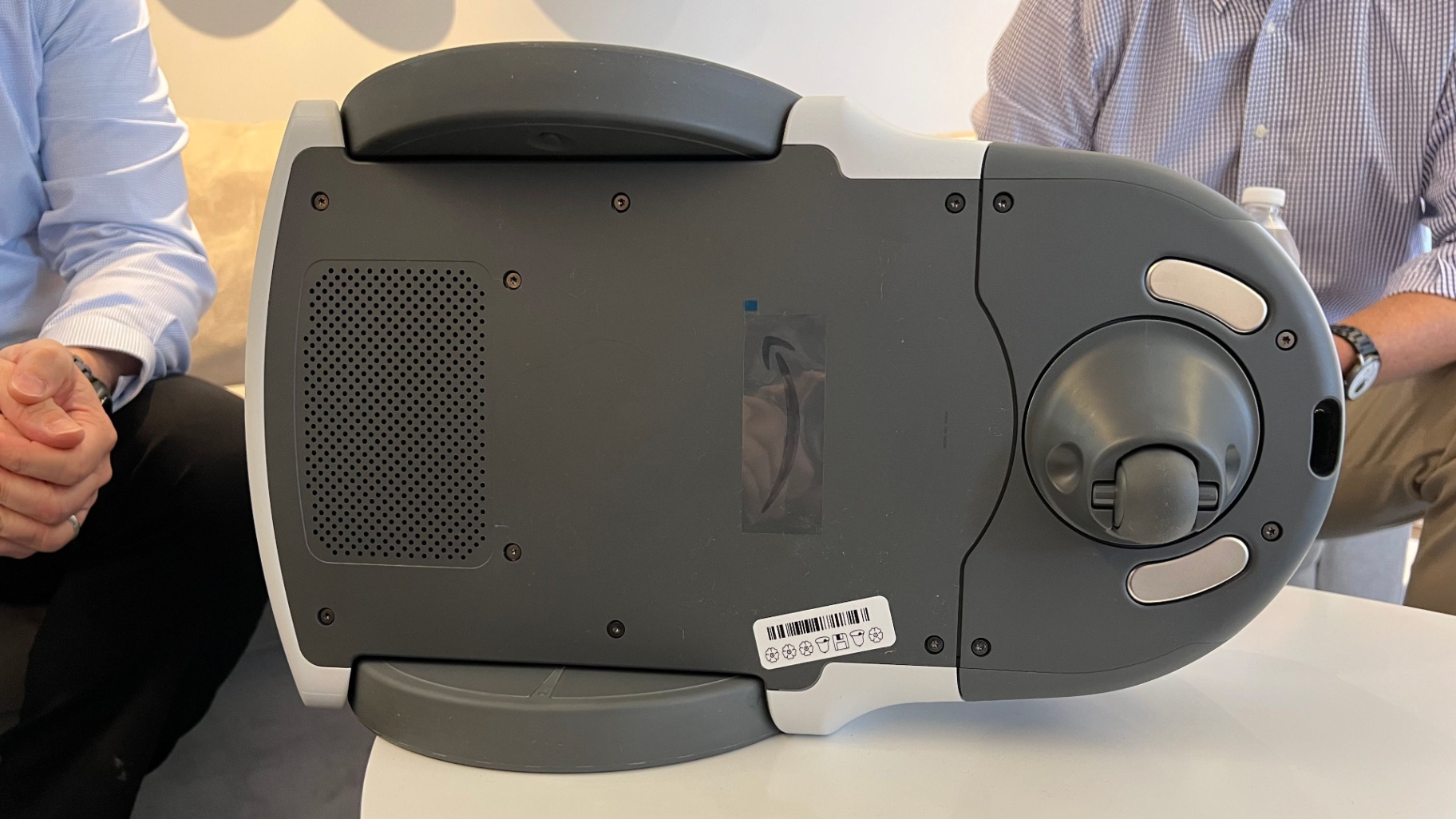 Earlier, I mentioned concerns about people's privacy possibly being violated but Amazon created certain features to address those.
That's why the company placed a one-press button that immediately turns off all cams, cameras, and motion, as well as the ability to set out-of-bounds zones, as mentioned.
Other Potential Issues
Another issue that may be raised is the robot's possible negative impact on pets and small children. Since the robot will be used indoors, it's highly likely to get interaction from pets like dogs and cats, as well as kids.
While in Amazon's promotional video, the dog did not mind the robot, this may not be the case with all pets at home. Some pets are territorial and, with anything that moves around their territory, they sometimes become hostile.
There is also a chance that small children could become upset with the robot's presence. They could react negatively to it since it may at times sneak up on them.
Examining the Amazon Astro App
While the app is not yet available online, a preview is provided on Astro's product page on Amazon. The app has five tabs for its Live View mode, namely, Stop View, Go To, Camera, Talk, and Siren.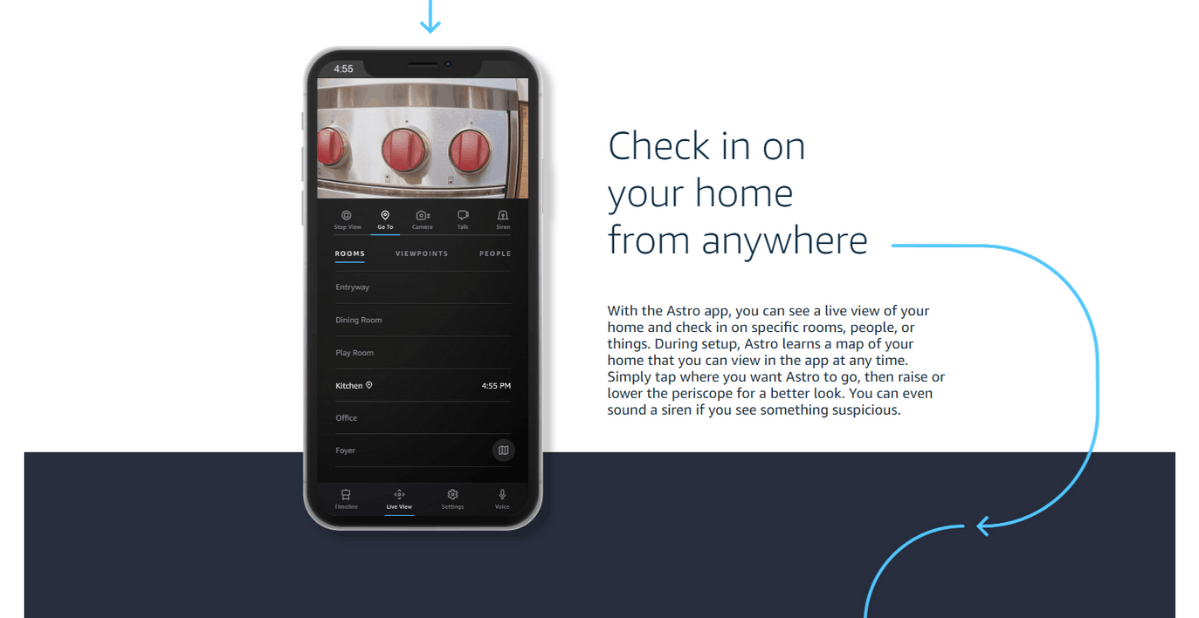 Using the Go To tab, users are able to direct the robot to specific rooms or areas in their house to see a live view of the place. This is possible because the house's layout is learned by Astro during setup.
You can also raise or lower the robot's periscope camera to have a better view of what you want to see, such as checking if you left appliances turned on.
If you encounter anything suspicious as the robot patrols your house while you're away, you can use the app to sound a siren to raise the alarm both for the perpetrators and other people in the house.
Additional Protection via Ring Protect Pro
Those who will be able to purchase the Amazon Astro robot are given additional security with a six-month free trial of Ring Protect Pro.
With this account, you will be able to automatically save videos captured by Astro during its patrols into Ring's cloud storage. Up to 60 days of video history can be saved, shared, and reviewed.
Activation will be done by linking your Amazon and Ring accounts and adding the Astro robot to the Ring app.
The Bottom Line
Overall, the Amazon Astro robot is a great upgrade to the static Alexa that is already nice for our homes. Its ability to provide security by patrolling the house, especially when no one's at home can surely give people peace of mind.
Personally, I love its features, and its resemblance to the lovable character Wall-E is just icing on the cake. If you think that the current price tag of the Astro and its expected general release price is worth the features that I discussed here, go ahead and get yourself an Astro house monitoring robot.