Remember Black Panther's suit, which retained kinetic energy from blows, gunshots, and blasts and released it as required during combat? What if someone told you it is not that outlandish after all? It's easy to dismiss it as far-fetched and fictional before you know about smart clothes.
Modern clothing with new technologies is known as smart clothing. They not only look good but also provide wearers with fitness advantages and lifestyle upgrades. In this article, we have compiled a list of our favorite futuristic technologies in clothes that will forever transform the way you dress.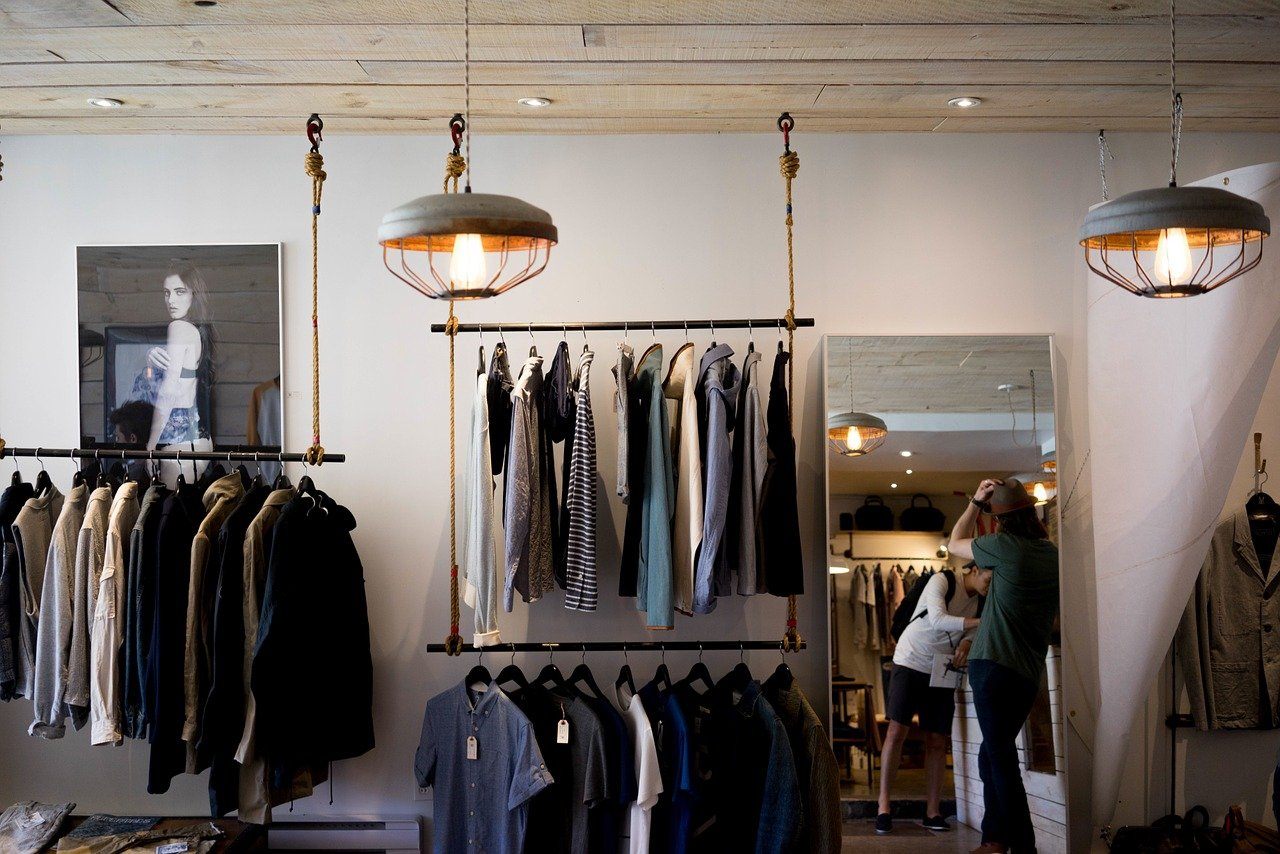 Levi's Commuter x Jacquard
The pursuit of smart clothing has resulted in previously impossible collaborations. For example, Google and Levi Strauss & Co. collaborated to create a smart jean jacket. It has a small module in the collar that attaches to the user's phone via Bluetooth and charges via Micro-USB.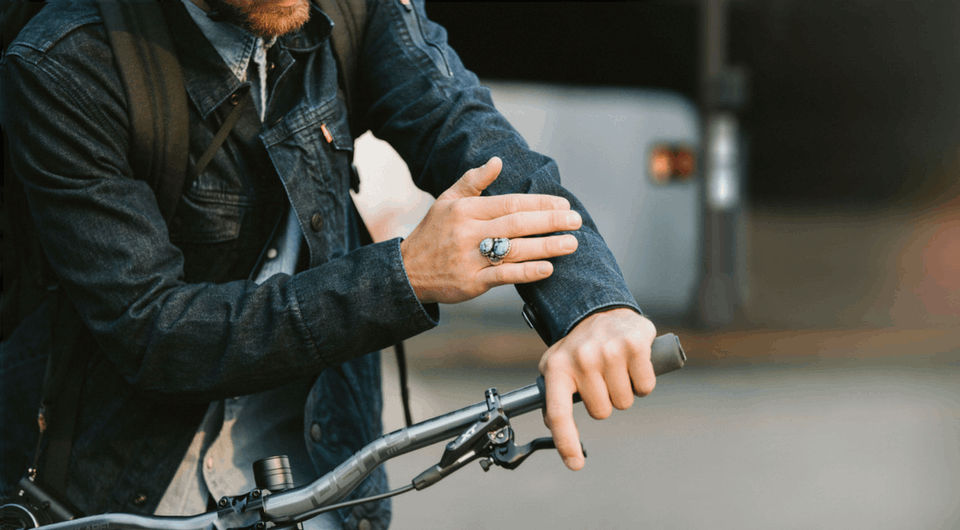 Wearers can navigate multiple remote control solutions using hand signals thanks to the tech giant's Project Jacquard technology. Taking selfies and party shots has never been simpler. Gestures and Google Assistant orders can be easily associated, such as swiping up for weather or traffic information.
Incoming calls are notified via tag light up and vibration, and users can respond by gently brushing their cuff. They can also play music and skip a song with a simple gesture. However, owning this tech-infused jacket isn't inexpensive. A basic jacket costs $198, while a jacket with insulation for colder climates costs $248.
Nadi X Yoga Pants
Wearable X, a fashion tech company based in New York, is on a journey to help people practice yoga. The company thus created Nadi X, smart yoga pants that use subtle vibrations to assist wearers in correctly performing exercises. Customers also get an iPhone app and a module called The Pulse in addition to the garment.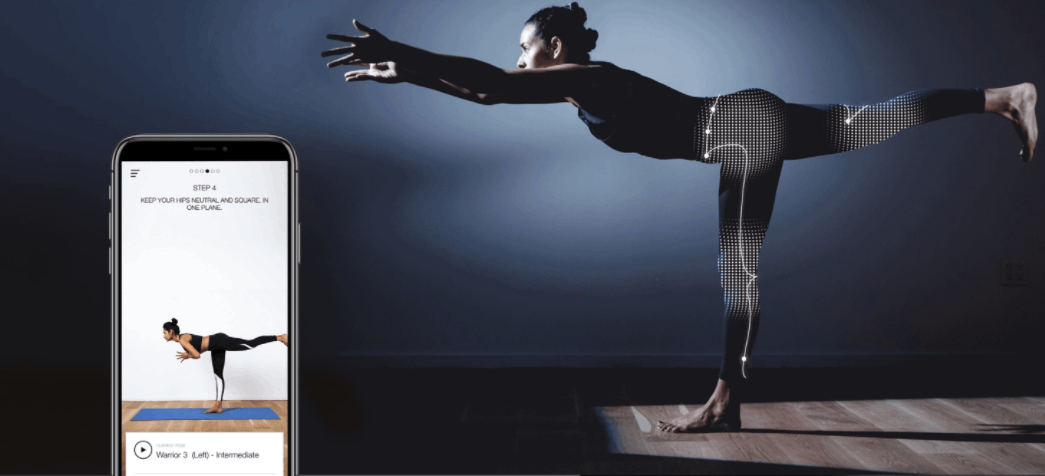 The app connects to a smartphone through Bluetooth and controls the pants from behind the upper left knee. Users can control vibration intensity and listen to audio instructions to ensure that they are doing the poses correctly. The organization raised funds through a Kickstarter campaign to further build a menswear range and develop the app.
It strives to provide the most out of yoga workouts with new features like success monitoring, personalized instruction, and rewards. However, the smart yoga pants have a hefty price tag at $249 a pop.
Under Armour's Athlete Recovery
It is crucial to be at your best for every training session to get the most out of it. Thus, it's important to get enough sleep, eat enough protein, replenish the body, and relax as much as possible. Under Armour's Athlete Recovery jacket is here to reduce muscle exhaustion and to ensure you are ready for the next round.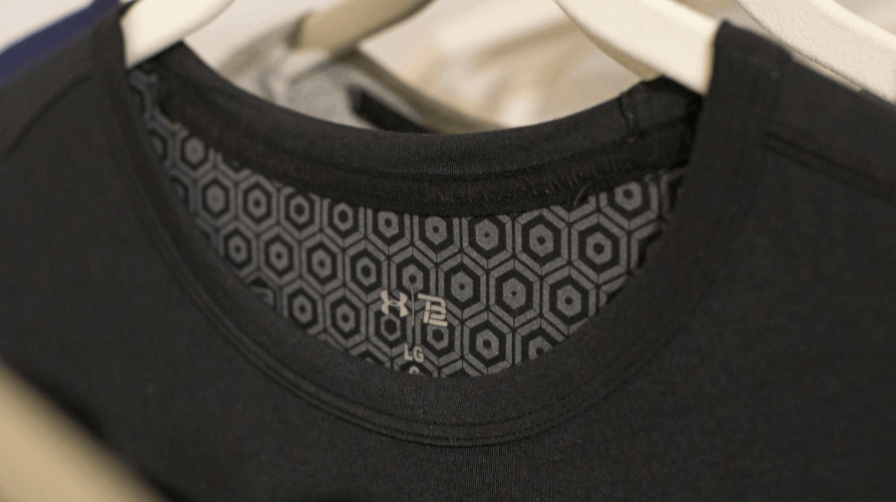 It collects heat from the human body and reflects it as far infrared light back to the wearer. Far infrared light promotes muscle regeneration and relaxation, which is particularly beneficial to athletes.
There's no off button and it's driven by the body: it lets you heal no matter where you go or what you do. You'll feel cooler because the cotton wicks away moisture and dries quickly.
Neviano's Swimwear
Neviano's swimsuits, designed and manufactured in France, are sleek and have a UV sensor. The waterproof sensor is around the size of an adult's thumb and attaches to the wearer's smartphone.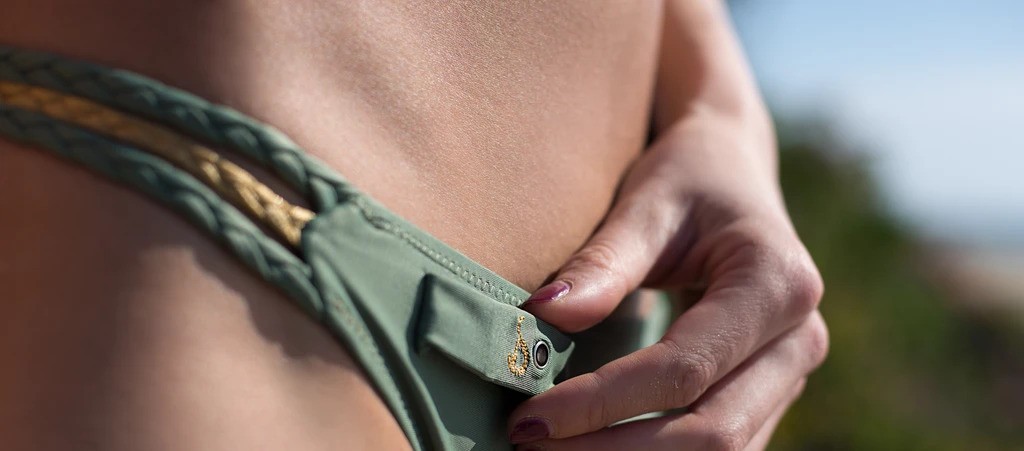 A removable medallion-style waterproof sensor in the swimsuit prevents you from spending too much time in the sun. It works by sending out alerts to reapply sunscreen or seek shade when the UV index is high.
You can enter your skin type in the companion smartphone app for customized results. Neviano swimsuits are sleek, feature UV sensors and are undoubtedly the perfect beach companion.
Hexoskin Smart Shirt
Hexoskin, a health technology company headquartered in Montreal, is another smart fashion startup. It created a high-tech shirt that tracks heart rate, breathing, movement, steps, peak acceleration, and other variables.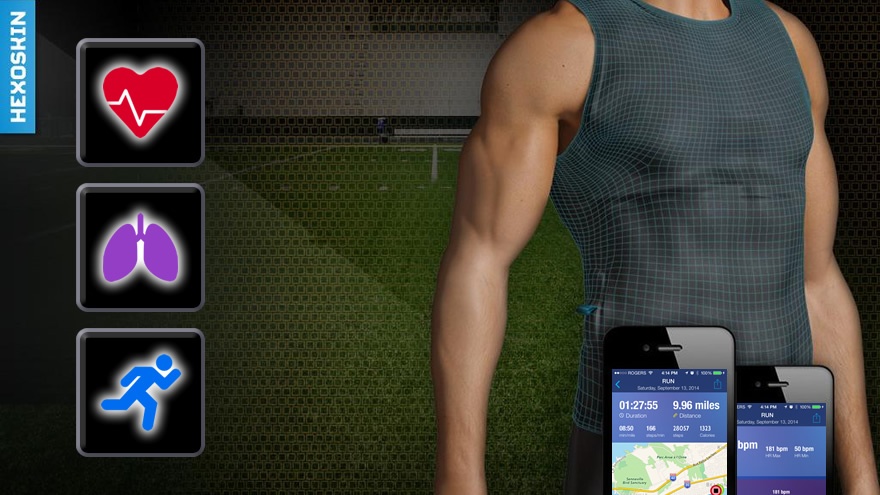 The shirt collects and transmits data from sensors embedded in the shirt to a connected device. Customers can access the data remotely since it is stored on the company's servers. Hexoskin sensors can be used by running apps to display heart rate and other data.
Hexoskin smart shirts are also used in health research and clinical advancement by researchers all over the world. Research on sleep, stress injuries, and post-traumatic stress disorder are occurring in collaboration with Hexoskin. The brand seeks to gain insight in improving training and working in various fields.
Smart Bra (SBra)
Breast cancer accounts for the most cancer-related deaths of women all across the globe. In 2018, this disease claimed the lives of 627,000 people, with 1 million new cases diagnosed. However, it only takes the early diagnosis of the disease to save a life in 90% of the cases.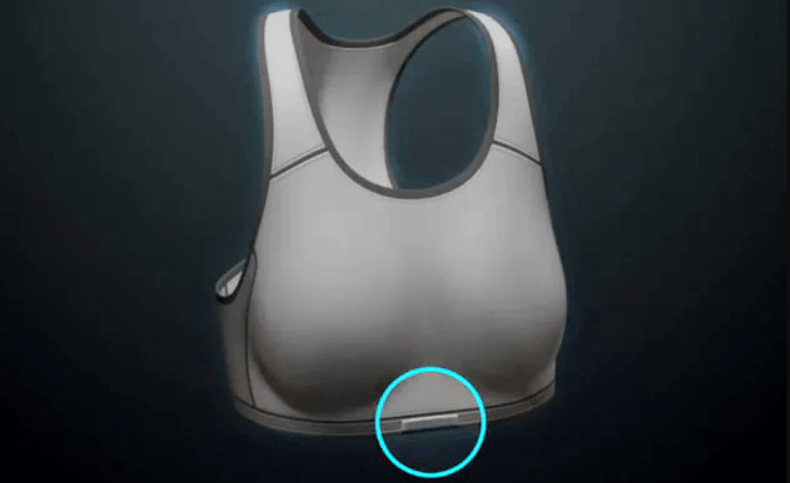 Even though it is the most popular method of detection, mammography is rather imperfect. Some women find it unsettling, and a scarcity of specialized physicians discourages patients from making appointments. Therefore a faster screening system could help millions of people.
With the same goal, the European Union is funding the SBra project, of a group of French and Swiss scientists. Electrical and thermal properties of mammary tissues are studied with the aim of developing a breast cancer detection bra. The system will be used to rapidly screen women who are at high risk of developing breast cancer.
Smart Swimsuit
Swim.com and tech company Spire Health have teamed up to create a smart swimsuit. An embedded activity-tracking system in the swimwear allows users to monitor, record, and analyze data from their swims.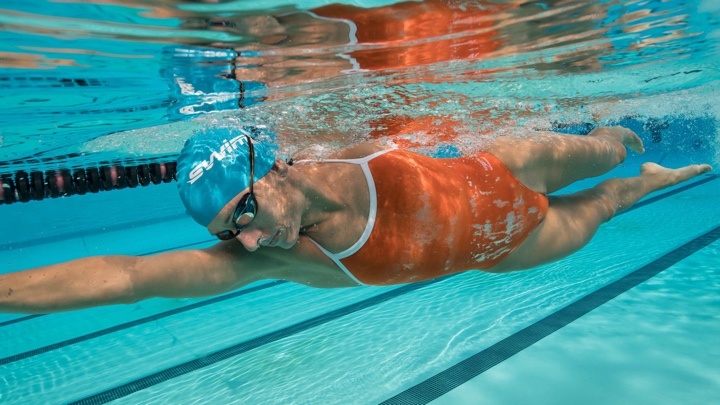 The device automatically turns on with the suit, and the processed data is sent to a smartphone via Bluetooth. The Spire Health Tag also does not require charging because the battery lasts the entire life of the suit.
In addition, the suit's construction is soft and comfortable, and swimmers won't even notice the sticker.
Mercury Intelligent Heated Jacket
Customers who find conventional coats insufficiently warm have a workaround thanks to the Ministry of Supply.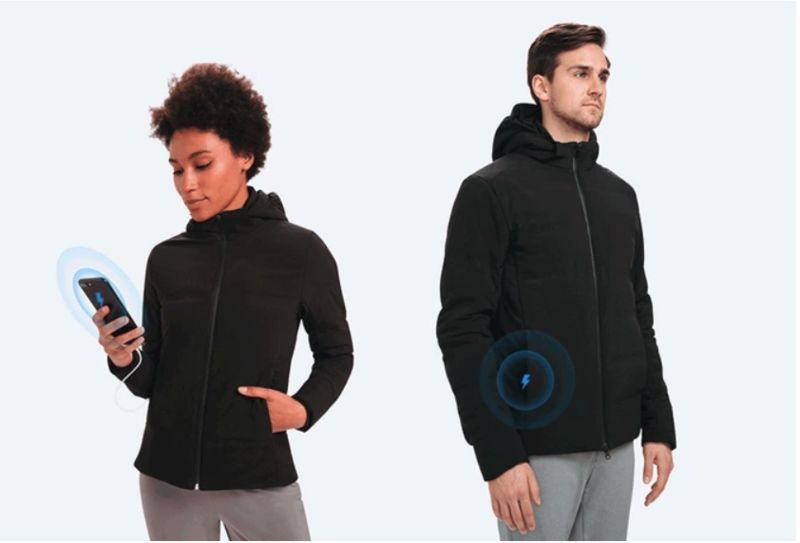 Carbon wires in the back and sleeves of the Mercury Intelligent Heated Jacket provide automatic heating in cold weather. It is also equipped with a thermostat and an accelerometer.
The jacket is operated by a reversible battery that lasts four hours if left on all the time. It connects to the computer with a sewn-in USB plug. Alexa, Amazon's voice assistant, is also compatible with the jacket.
Self Cleaning Fabric
Self-cleaning clothes are definitely at the top of the futuristic fashion wish list. It might not be long before this fantasy comes true.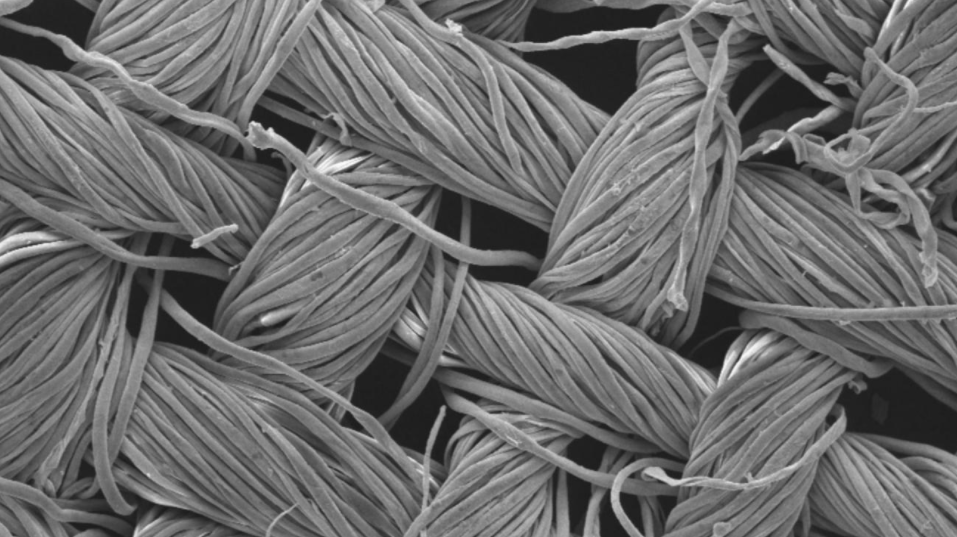 When exposed to sunlight, scientists believe that tiny metal structures attached to cotton fibers will break down grime. The researchers used cotton thread to develop 3D copper and silver nanostructures, which were then woven into fabric.
When exposed to light, the nanostructures absorb the energy and caused the metal atoms' electronics to be excited. This caused grime on the fabric's surface to break down, and the fabric cleaned itself in about six minutes.
The SoundShirt
The SoundShirt is a wearable haptic product that helps deaf people to experience music through their clothing. The sound shirt is created by fashion tech company Cute Circuit. It uses a collection of haptic sensors integrated into the material to bring music to life.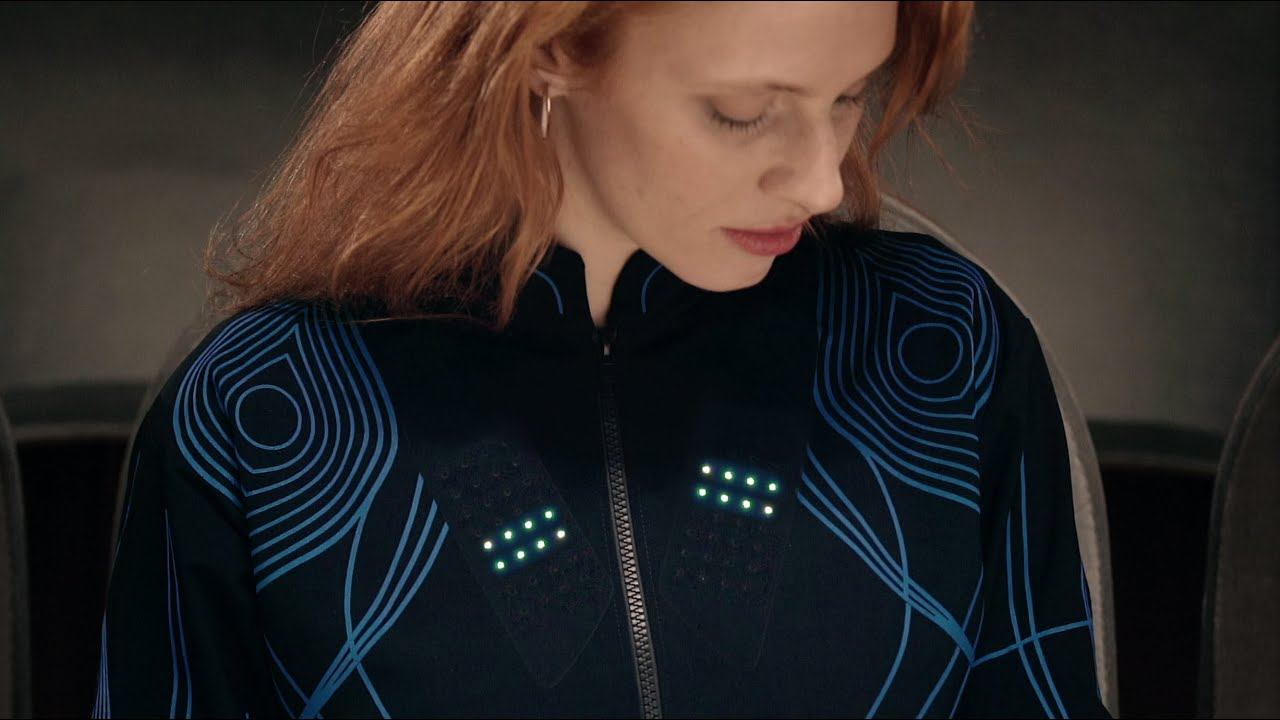 The SoundShirt is made up of 30 micro-actuators that are inserted in the cloth. These sensors convert sound into a tactile language that is specific to each piece of music.
The SoundShirt is made of specially designed smart and stretchy textiles to ensure a pleasant feel for the wearer. There are no wires in the fabric; instead, all conductive pathways are effortlessly blended into the garment.
Color Changing Fabric
Scientists have developed a technology that allows you to fit in like a chameleon. The University of Central Florida's College of Optics and Photonics has revealed the world's first user-controlled color-changing cloth. It allows the wearer to alter the color of the fabric via their smartphone.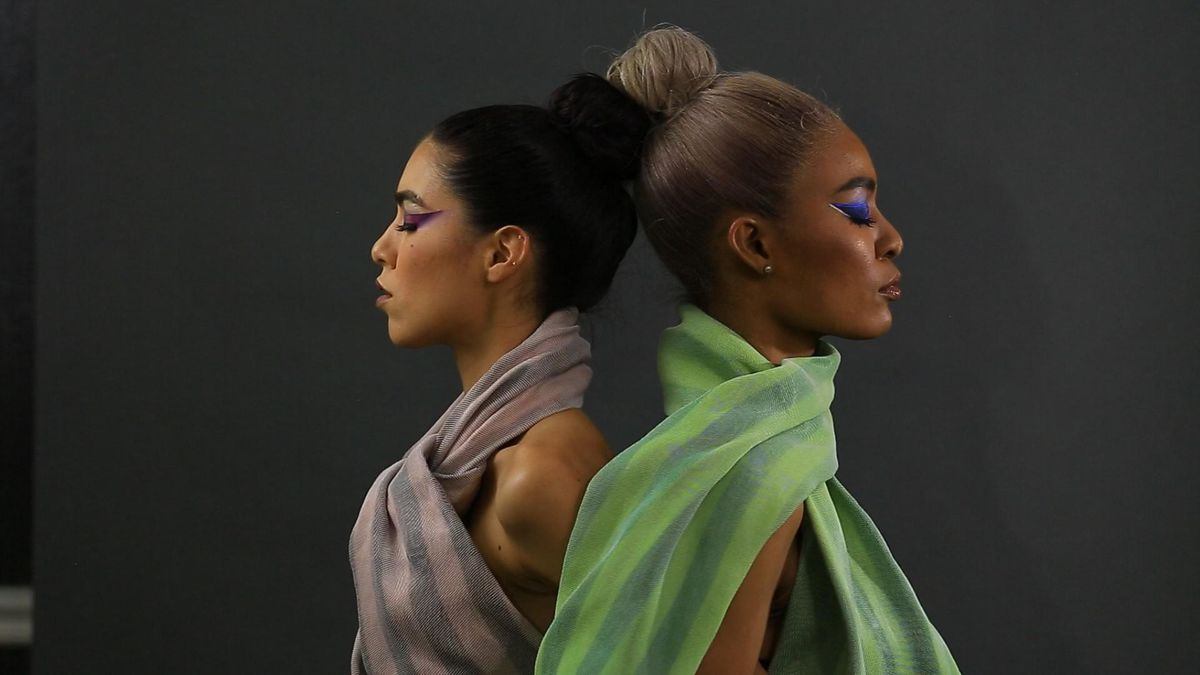 Chromorphous' cloth contains a thin metal micro-wire threaded into any thread. The thread's temperature is raised slightly by an electric current flowing through the micro-wires. Special pigments contained in the thread then change color in response to the temperature change.
Users can now control both the timing of the color transition and the pattern that appears on the cloth. Our wardrobe will soon have fewer clothes and more color combinations.
Summing Up
Smart fashion has expanded into a market worth $5.3 billion by 2024 as a result of these advantages. And we're only seeing more and more industries use cutting-edge technologies to produce smart garments.
Smart clothes will watch our heart rate, control our thoughts, and even pay for our morning coffee. Much of this can be done without picking up your phone or even touching your smartwatch. That's what the future will look like!