Technology can help you or hurt you, depending on how you use it. If you think you are spending too much of your time in front of your phone, then it's time to explore what Android Digital Wellbeing has to offer.
Android Digital Wellbeing is a tool that lets you transparently monitor how much time you spend on apps. The monitoring can either be per day, by the hour, or by the app used.
What's good about Android Digital Wellbeing is that it helps you get rid of habits like checking emails every minute, or hopping onto Facebook throughout the day. Up next we're going to tell you how to save your day.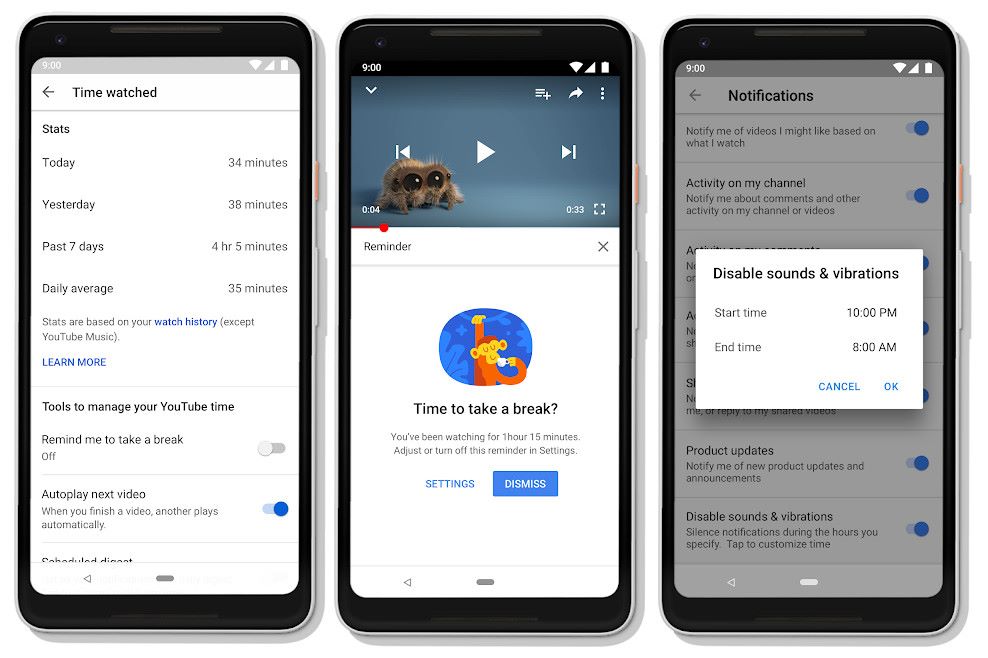 How to Use Android Wellbeing
The first step to use it is to download the app to access the service. However, not all mobile units are compatible with it. For now, it's only accessible on any Pixel models, such as the original Pixel and the Pixel 2 XL.
If your phone is compatible, go to Google Play to download and install the Digital Wellbeing Beta. Most users are confused when they use it the first time because it is not like other apps that you'll just need to tap to operate.
The Digital Wellbeing app is only accessible through the phone's setting. Since this app has a monitoring dashboard, if you want to see your phone's usage on the main home screen, you may need to download another app.
Using Android Wellbeing Outside of the App
You may need to download an app called Pixel Shortcuts, so the icon for Digital Wellbeing can show up on the main page. If you want to access the dashboard directly from your home screen, you'll need help from another app.
Head back to Google Play and download an app called Pixel Shortcuts. Open this app. In the section for Digital Wellbeing, tap on the button to Add Shortcut to Home Screen and then tap on the link to Add automatically.
Return to your home screen and tap on the icon for Digital Wellbeing.
Features of the Digital Wellbeing App
Analyze Your Phone Usage
Have you ever thought of how many times you have unlocked your phone in a day just to check notifications?
The Digital Wellbeing app will count the times that you've opened your phone and track the duration that you visited different apps.
Set App Timers
If you have noticed that your work productivity is affected because you get distracted with apps, it will help you. You can use the app timer.to set a limit on how long you can only use each app.
Your aim in using it is just to make sure that there is a significant reduction in the time you spend on it. Aside from apps, you can also set limits for websites.
Use Do Not Disturb
This feature will help you block notifications from coming in, especially if you are in a meeting or just want to concentrate on what you're doing and don't want to be disturbed by your phone.
You can just go to settings to block notifications, but for the Do Not Disturb feature, you don't have to turn on/off your notification tab regularly. It will enable you to set a schedule when you want to activate it.
Focus Mode
This feature allows you to choose the app that you don't want to be distracted by. You can set a time frame for when you can access it.
When this feature is used, the app is grayed out, and this allows you to focus on the tasks at hand.
Conclusion
Distraction from social media and the different apps on your phone greatly affects your performance at work and school. The Android Digital Wellbeing has features that will help you get back on track.